Richard Billingham
was born in 1970. He's a British artist who came to prominence exposing the dark side of alcoholism within the family he knew best,…his own. His courageous ability to view his surroundings without a jaundiced eye was applauded as a story that needed to be told. It takes an artist dedicated to the raw reality of truth to paint a picture of these pockets of reality. A real photographic story teller who's unafraid.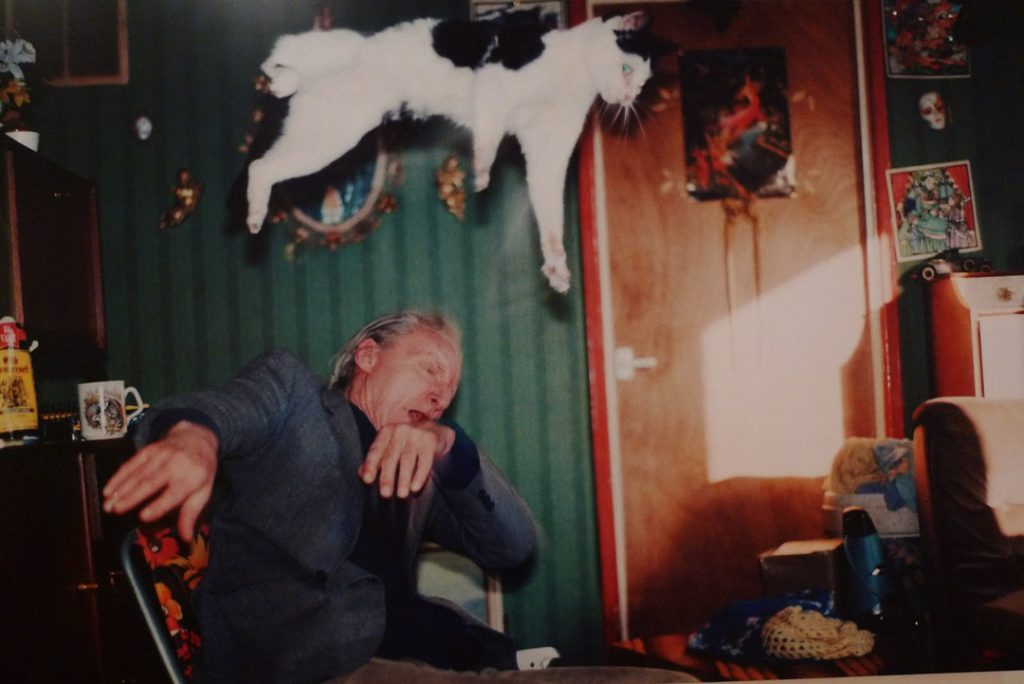 Richard Billingham – Ray's a Laugh
Richard Billingham lived in the northern industrial part of England. He originally studied as a painter at Bournville College of Art and the University of Sunderland.  An odd choice for a working class lad. His original documenting almost grew organically from a casual documenting of the alcoholism that was his day to day norm. It was the mid 90s when he started to receive accolades for his work. He was still in his 20's. Done on the cheapest film and processing he could find. Mostly on a "cheapo" Nikon L35AF.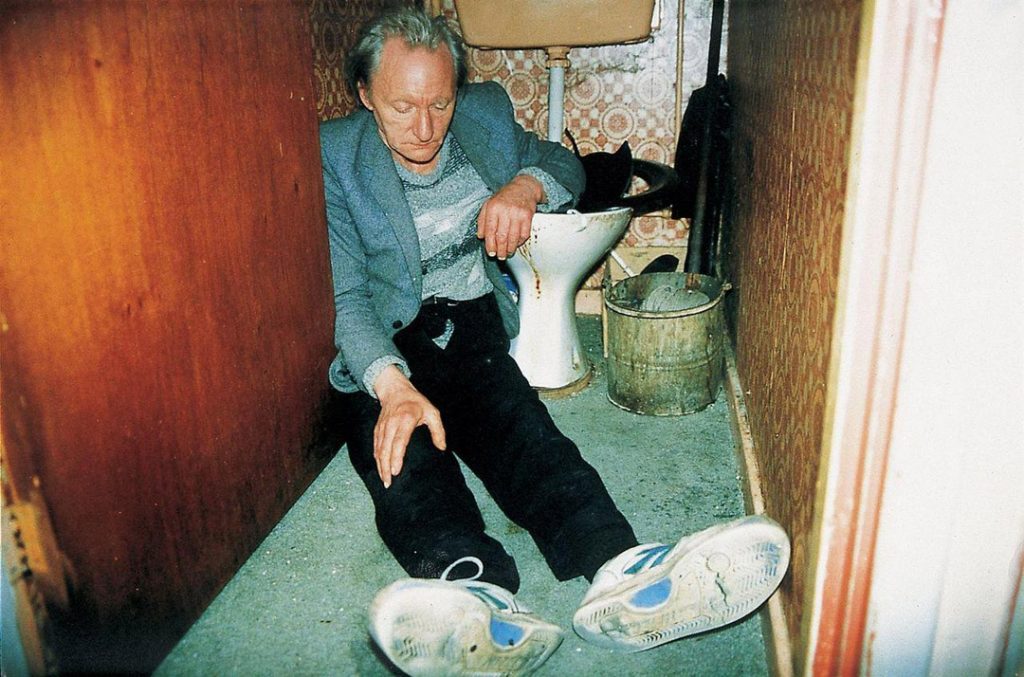 In 1996 the book, "Ray's a Laugh" was released. It showed a brash autobiographical depiction of addiction and poverty. And its' social effects on children. A deprived childhood that Billingham almost wears as a badge of honor. It's a part of society that every government tries to keep hidden. Sometimes the colors are too harsh and focus is iffy. But the frankness and immediacy of the images always come through.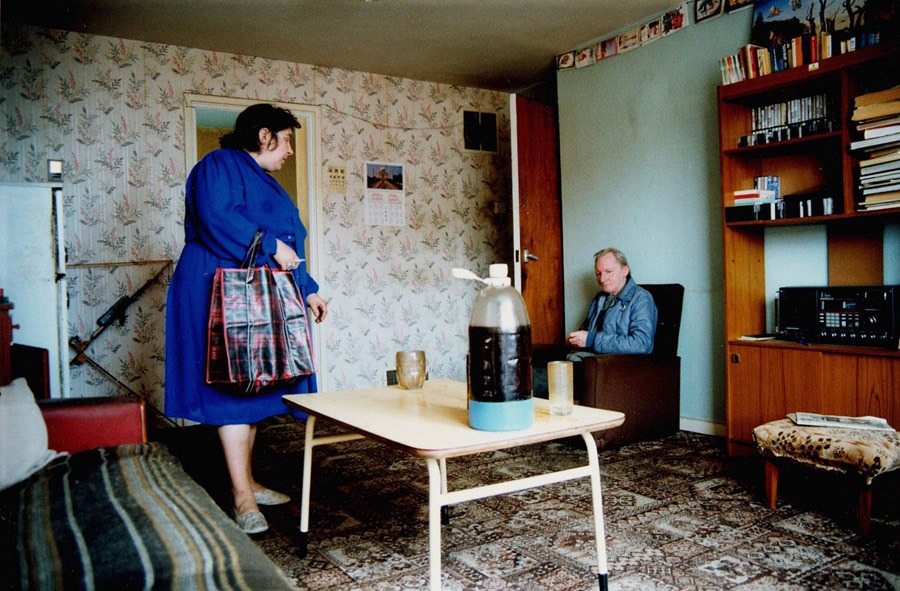 Some say his father, Ray, and mother Liz, are exposed as almost circus freak show figures. His exposure of obesity, chain smoking and constantly drunk parents,  appears almost "mean". But that's not what you walk away with.  You can actually feel the undying love exhibited by any child for their parents in the same situation. There are no bad parents. Just flawed parents. You just feel compassion for Ray and Liz. Richard Billingham images are raw and intimate with a sprinkle of uncomfortable humor.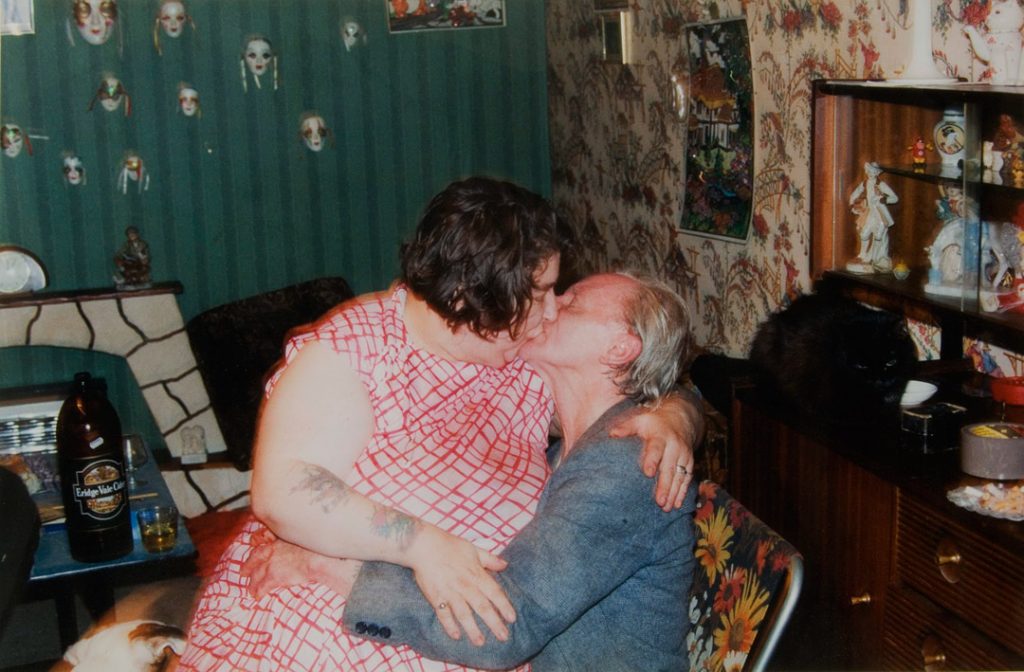 After "Ray is a Laugh"
In 1997 Richard Billingham having shows on the heels of his book release.  He won the Citigroup Photography Prize and had a solo show at a  Gallery in Birmingham in 2000. Billingham released another series titled "The Zoo". His continuing with forays into video projections, and shows in England and Germany.
Between 1990 and 1996 he shot the pictures on out-of-date 35mm film using a cheap 35mm camera. Showing that a true artist can use anything to excite the viewer. He is now a lecturer in Fine Art Photography at the University of Gloucestershire. He lives in England and travels for shows and lectures. Find Nikon L35AF