Slim Aarons
described his work from the 1950s thru 1970s as photographing "very attractive people doing very attractive things in very attractive places." OK. I agree with that. But it was so much more. I know others think I'm crazy, but I believe his imagery contributed to "movement in fashion photography". He might disagree, but think of it. His on location work with beautiful people "doing things" at the same time most fashion photographers limited themselves to posed studio work. Horst P. Horst, (ten years older), Avedon in 1960's, (7 years younger), and even Guy Bourdin. (9 years younger) Although Bourdin did a lot of location work by the 1970's. Considering this was not fashion, per se', but his subjects were very 'fashionable',…and mostly rich. Society royalty, European aristocracy, and Hollywood celebrities, doing what the rich and famous do, in some of the world's most glamorous locations. Almost like an Annie Liebovitz shoot for Vanity Fair. But real.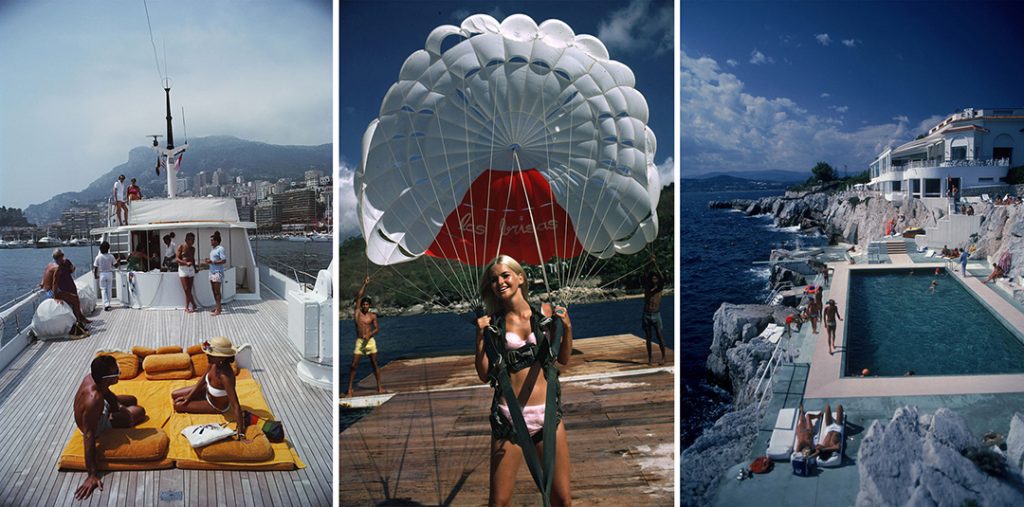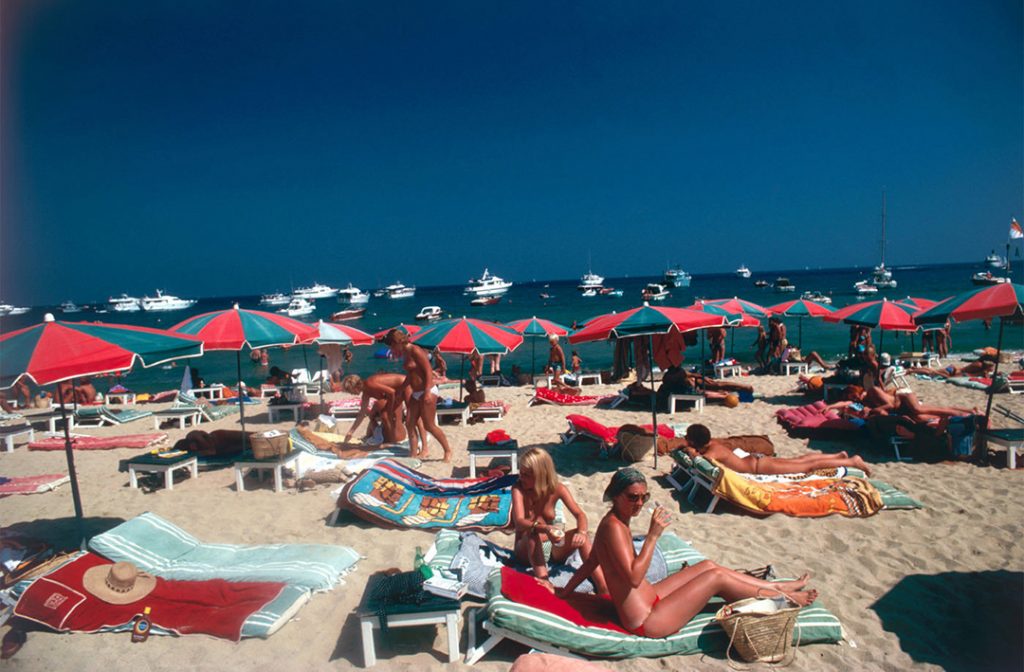 Speed Graphic? No,…Leica and Nikon!
He was originally given the standard camera equipment of the day. The Speed Graphic. And promptly rejected it almost immediately. Most of his work was done with a Leica
, and sometimes a Nikon F
. But the real secret to his almost modern day pastels and saturation,…Kodachrome! Alas, it is but a distant dream now. He was born George Allen "Slim" Aarons in NYC in 1916. However, most of his childhood was spent in New Hampshire. At the outbreak of WWII, he enlisted. It was there he became an accomplished wartime photographer, and even received a Purple Heart.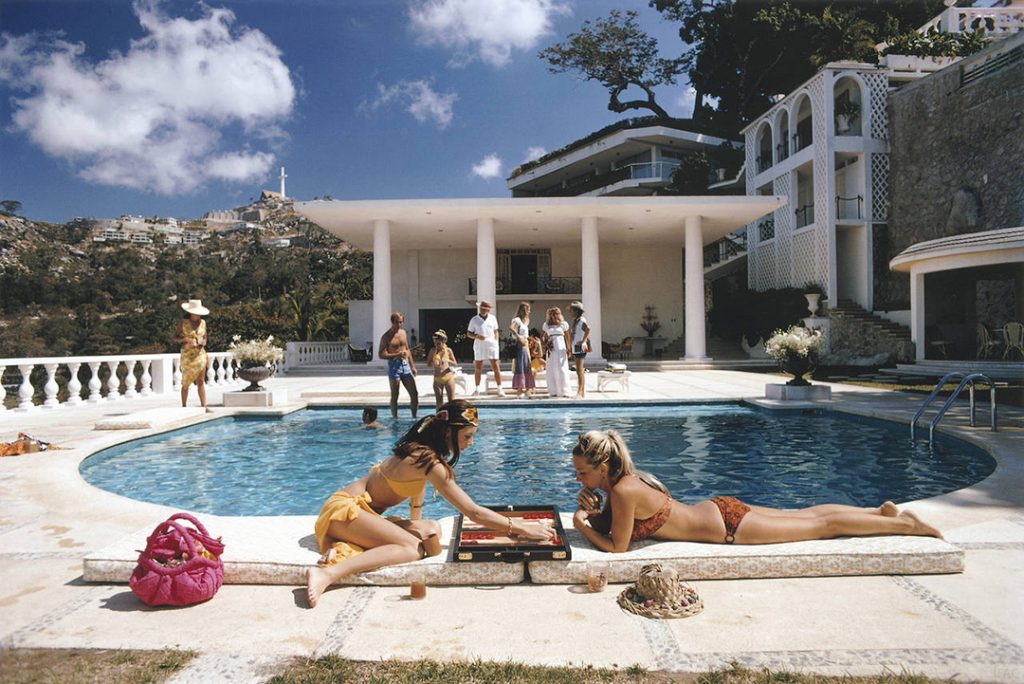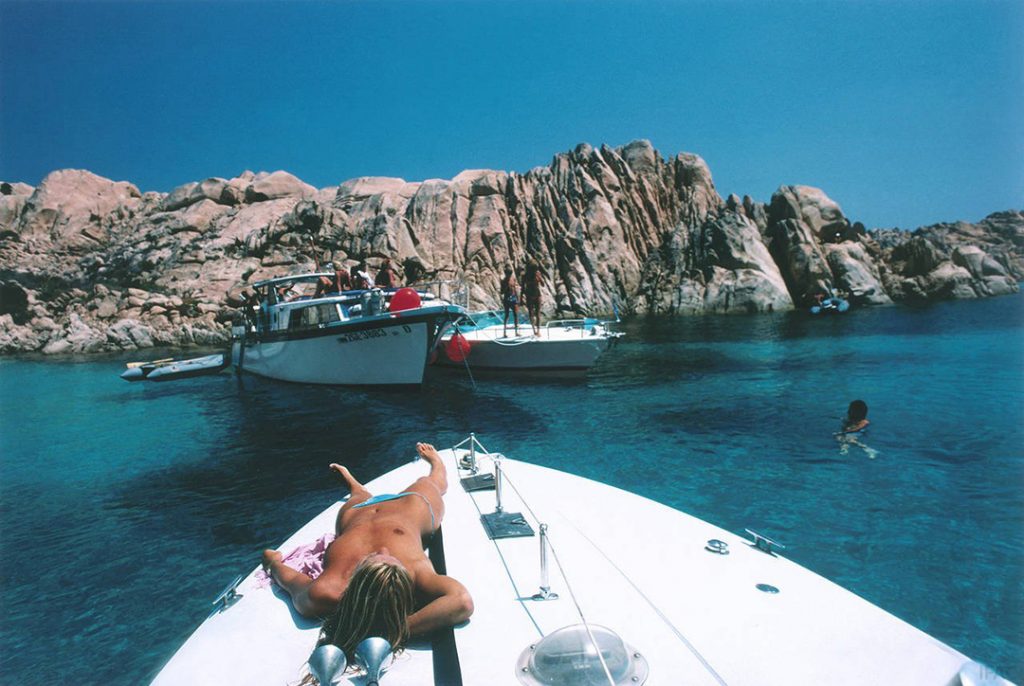 After the war, Aarons went to Hollywood with a cartoonist friend. It wasn't long before he befriended some movie stars, and became a contributor to Town & Country, Holiday, and Life magazines. Aarons was a great believer in simplicity and refused to employ artificial lighting, makeup artists, stylists or assistants. He just used the subjects and the light of their natural surroundings. His very low key approach led to an inside access into many celebrities personal lives. He rarely carried more than a little briefcase with his cameras and film enclosed. And almost never took a camera out for 2-3 days. They trusted him, and he cherished and protected that trust. It was believed that he was the blueprint for the voyeuristic photographer L. B. "Jeff" Jeffries in Alfred Hitchcock's 1954 classic film, Rear Window.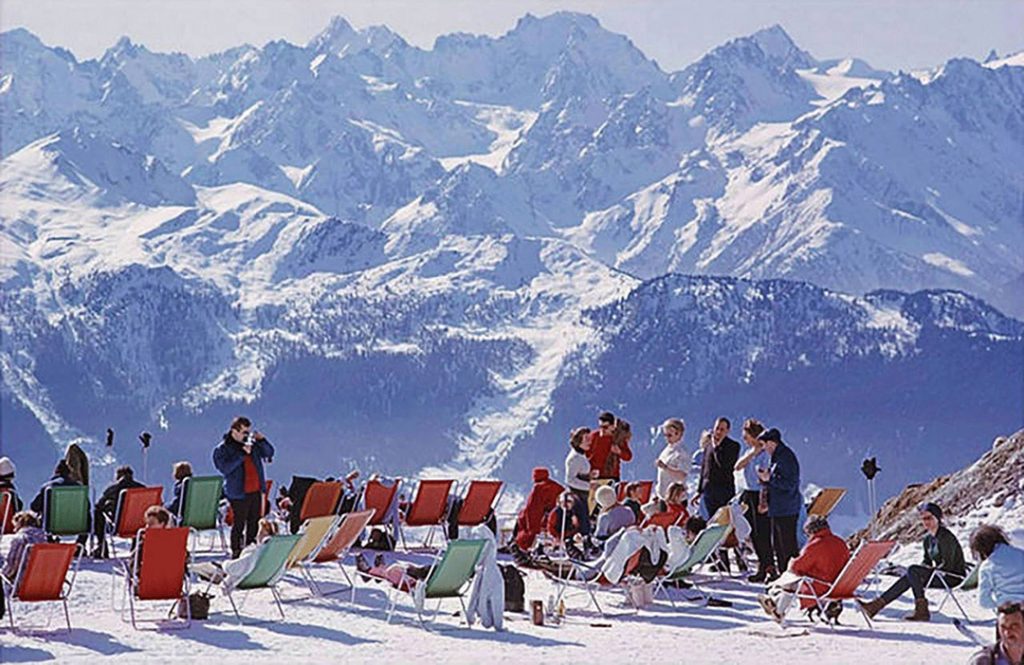 Slim Aarons,…When in Rome
Aarons was assigned to Life magazine's Rome photographic bureau. He was really a rock star of photography even before rock. In the 1950s, he photographed opulent lifestyles,…mansions, swimming pools, summer houses of everyone from C. Z. Guest to David Rockefeller. Yes, even Marilyn Monroe. Most would say it was the 1950's that represented the pinnacle of his career. Probably because those were the days he photographed Clark Gable, Jimmy Stewart, Van Heflin, the Prince of Wales,…and everybody who was anybody in their natural habitat.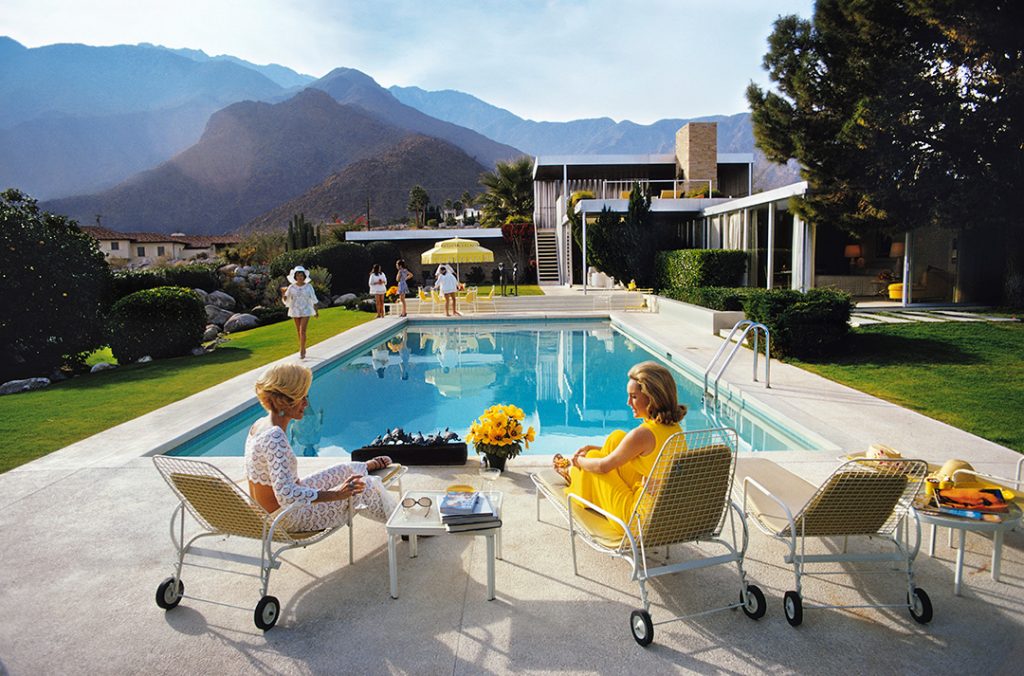 Simple Yet Beautiful
I always say that many photographers can learn from his workflow simplicity. He died in 2006, but his books will keep his legacy intact for many years to come. Curiously, his work became more popular toward the end of his life, and that popularity continues to this day in ongoing exhibitions. His books included 'Slim Aarons: Once Upon a Time
' (2003), 'Slim Aarons: A Place in the Sun' (2005), 'Poolside with Slim Aarons' (2007) the fairly new 'La Dolce Vita' (2012), and the iconic 'A Wonderful Time: An Intimate Portrait of the Good Life' (1974). Also, check the link below to purchase Slim Aarons prints from Getty's print division.