Michael Putland & The Music Scene
Born in 1947, Michael Putland grew up in Harrow where he took his first pictures at the age of nine before leaving school at sixteen to work as an assistant to various photographers including Time-Life photographer, Walter Curtain and the legendary motor racing photographer, Louis Klemantaski. In 1969 he set up his own studio and by 1971, he was the official photographer for the British music magazine Disc & Music Echo. His first assignment for them that year was to photograph Mick Jagger in London.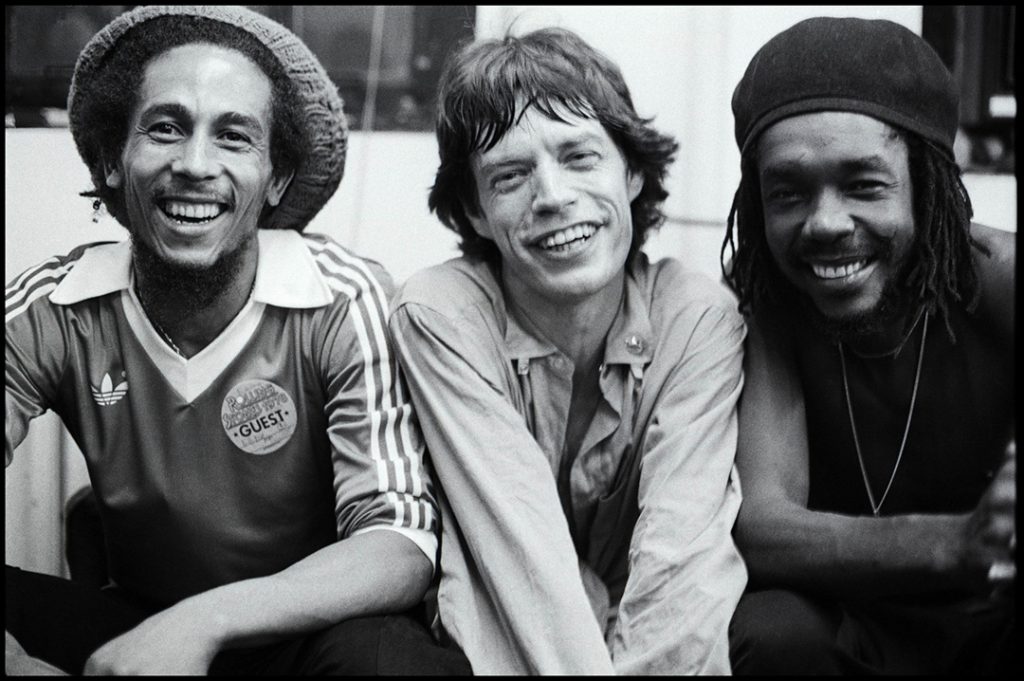 Michael Putland – A Rolling Boulder
From the editorial work for Disc and Music Echo, Sounds and later Smash Hits & Q magazine amongst others, to the 1973 tour with The Rolling Stones that led to a long-standing relationship working with the band, Michael has shot prodigiously including for major record labels including CBS, Warner, Elektra, Polydor, Columbia Records and EMI. Relocating to New York in 1977, it was here that Michael founded the photo agency, Retna.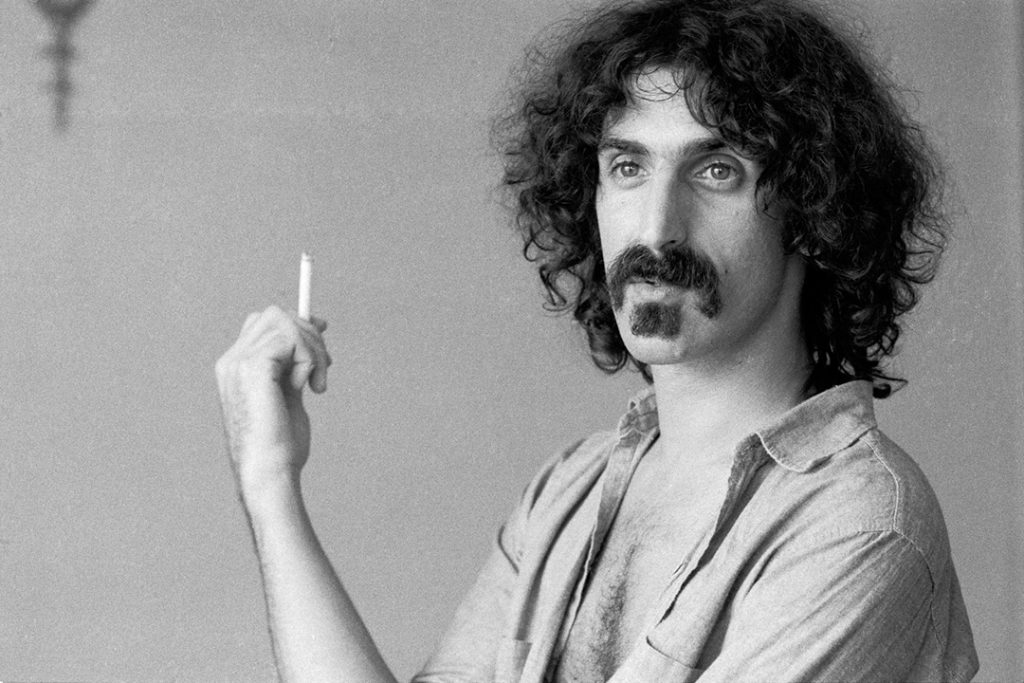 Using a variety of cameras he seemed to like the Nikon F4s
 for 35mm by the 90's and Hasselblad 500 CM
for the more formal stuff.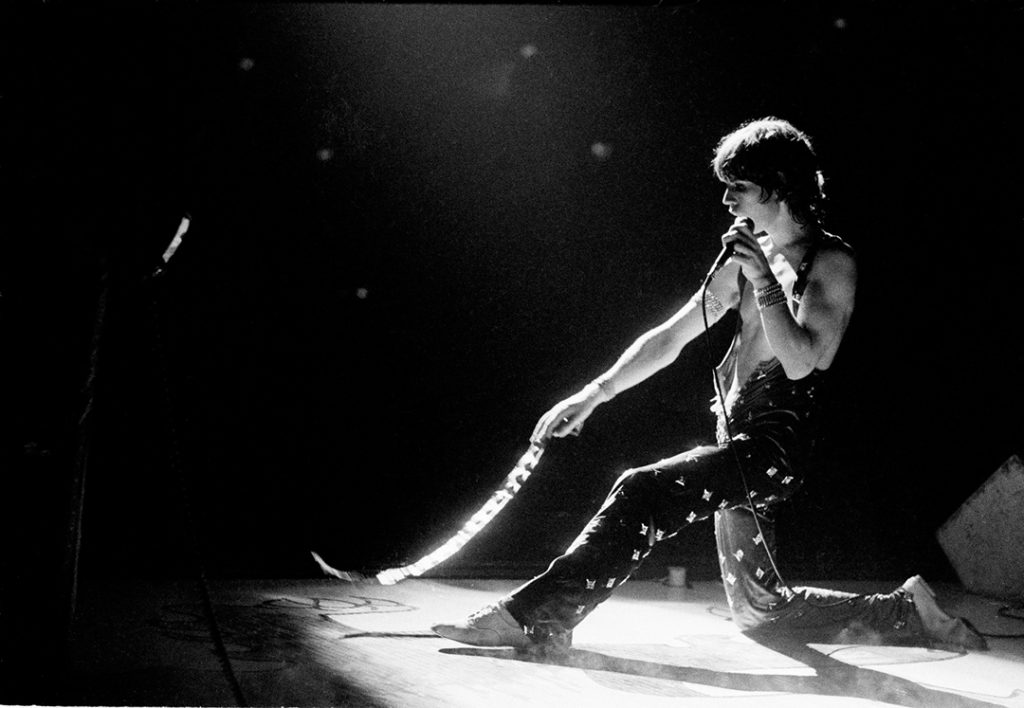 It has been said that Putland has photographed everyone from Abba to Zappa … when looking at his archive this is actually true. I would guess the closest American contemporary would be Neal Preston, who was just a few years younger.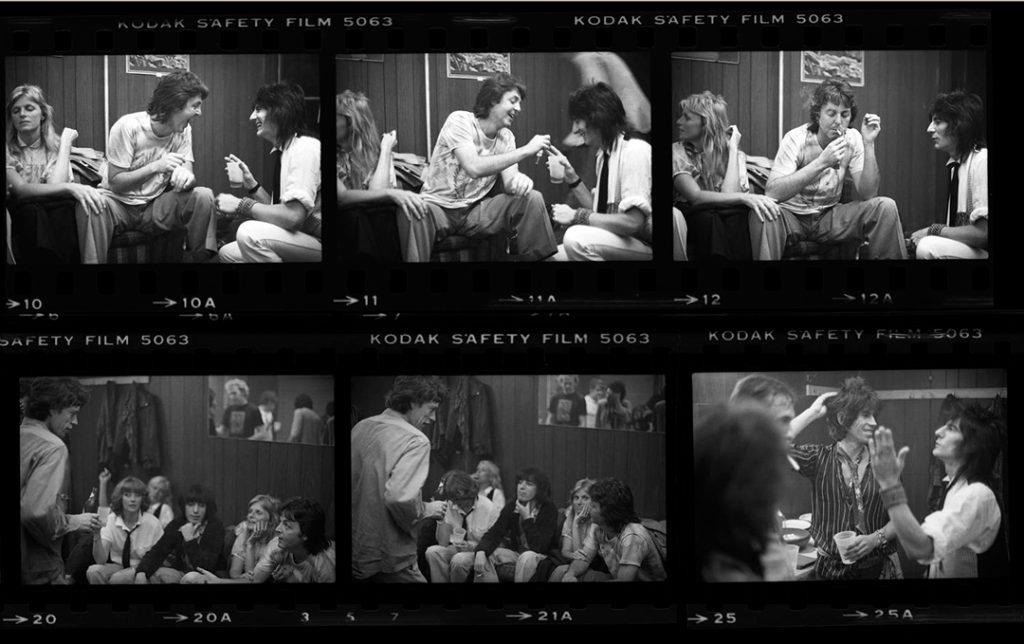 Still in the Saddle
Now living in East Sussex, recent 2016 exhibitions include "Off The Record" at The Lucy Bell Gallery in Hastings showing images both on and off stage including previously unseen contact sheets; whilst Ono Arte in Bologna, Italy is hosting a David Bowie show. Autumn 2014 saw Michael's 50 year retrospective at the Getty Gallery in London: "A life in Music, 50 Years On The Road". Snap Gallery in London's Piccadilly Arcade regularly have a selection of Michael's work on show.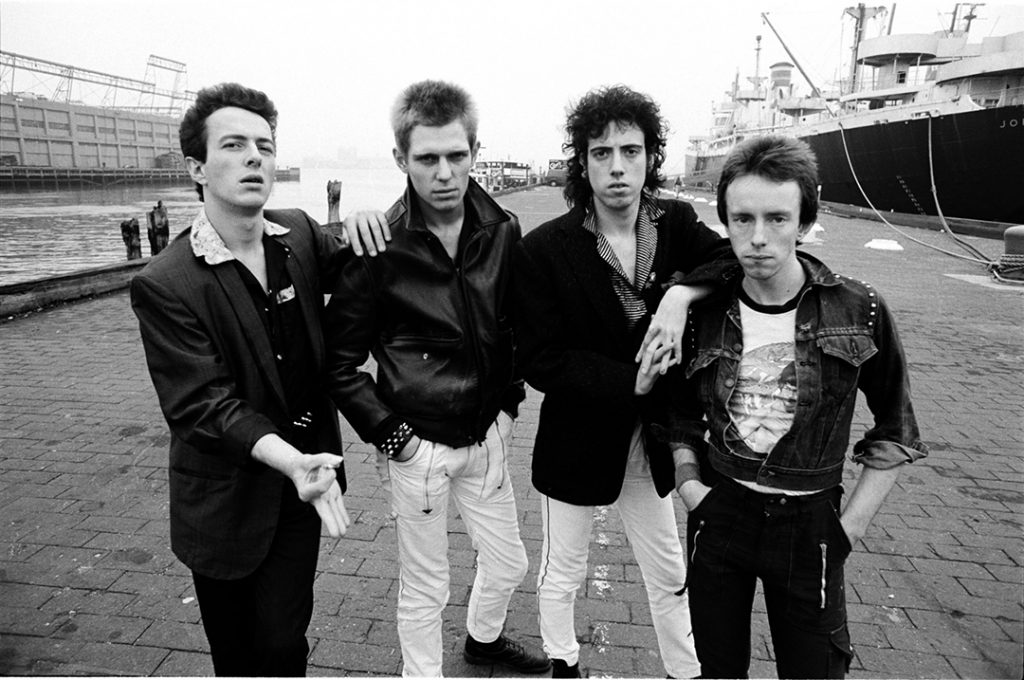 Michael continues to shoot the artists he most admires – likely to be jazz, classical and world musicians, who have always provided an alternative narrative to his rock music portfolio. Among his really great books are "Pleased to Meet You
", which is an awesome Bible of music imaging. But many more of his books can be found on Ebay
 . Why not Amazon? No clue.