Walker Evans…
worked with the innovative Polaroid SX-70 camera and an unlimited supply of film from its manufacturer and Edwin Land. He was the great American photographer responsible for innumerable books and works of art. The seventy-year-old photographer, who was in failing health at the time, was somehow given a new lease on life in his final years. The Polaroid SX-70
prints are the artist's last photographs. He often referred to it as his "new toy". And so he returned to some of his most enduring themes with the new format. (in 1973)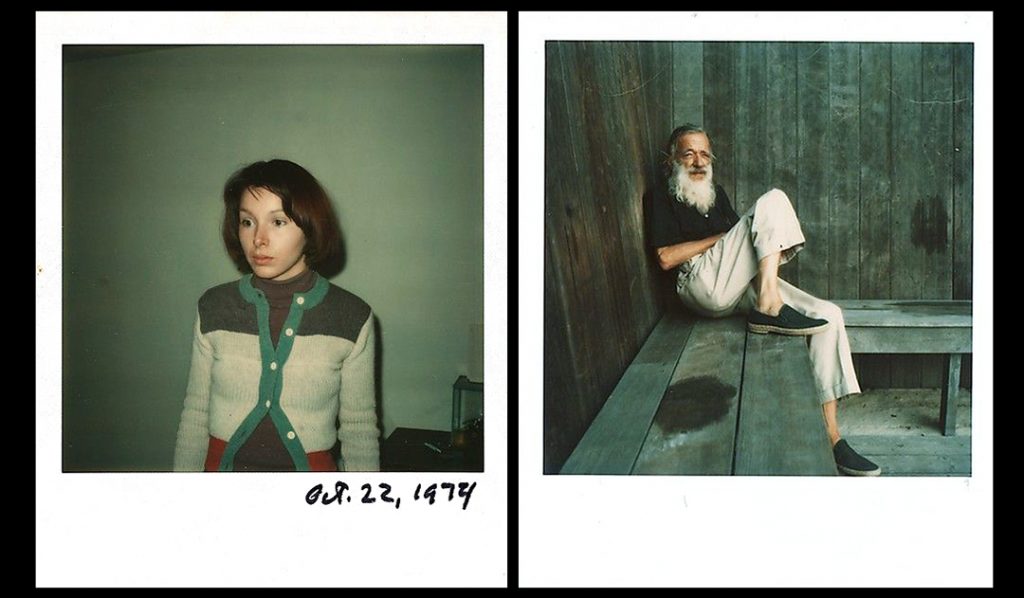 Walker Evans and His New Toy
He had been producing work for half a century by this time. The new instant film triggered a burst of creativity in the photographer, who was then 70. As said by photographer Gregory Crewdson,… "With the Polaroid SX-70, Evans exposed photography to its core essence; the art of seeing, selecting and capturing".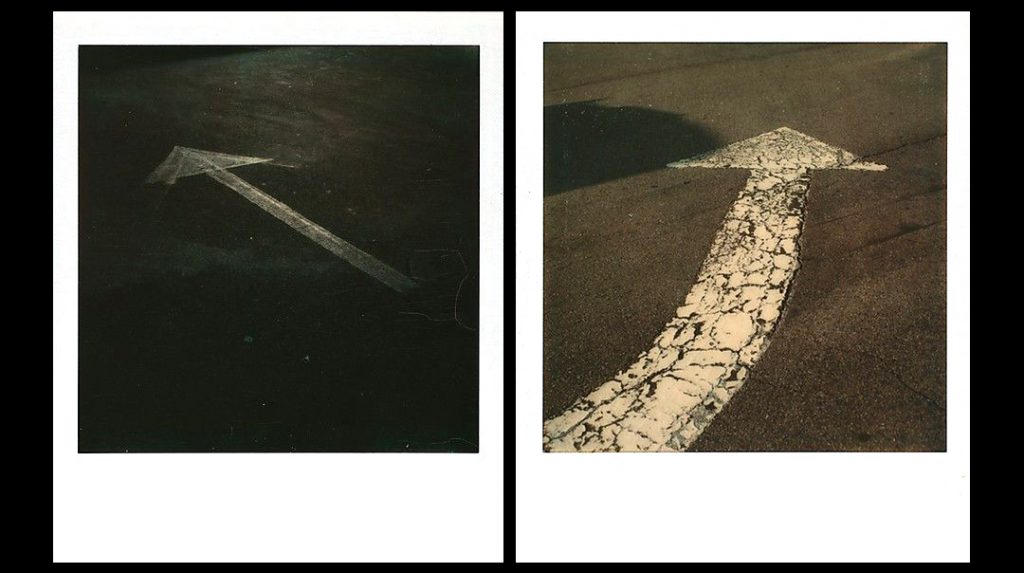 He took up the Polaroid at the end of his career, decades of work behind him, and stated "nobody should touch a Polaroid until he's over 60". I'm sure he was smiling when he said that. In actuality, he viewed the Polaroid process like some people look at digital today. A little suspect. But despite his misgivings, the SX-70 became his obsession during the last years before his death in 1975.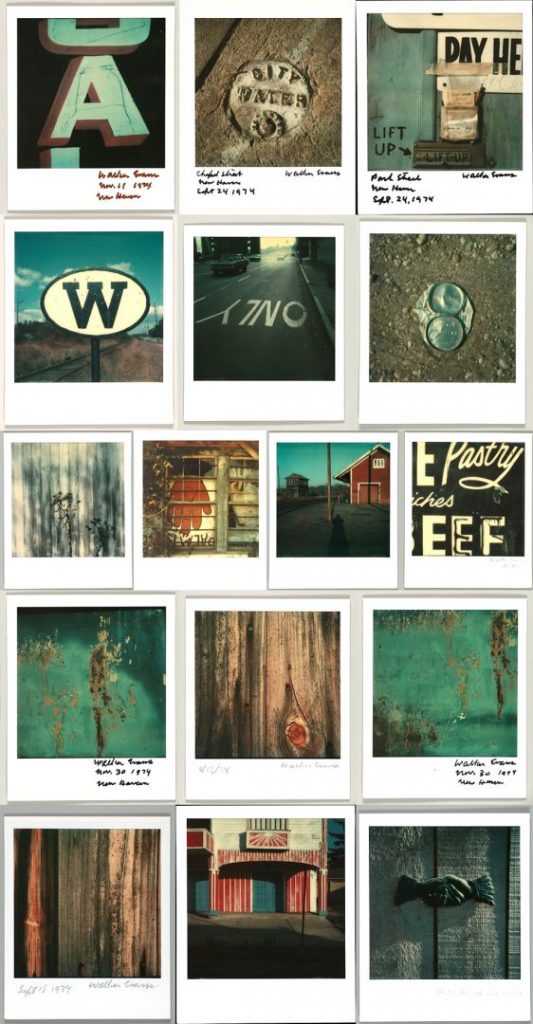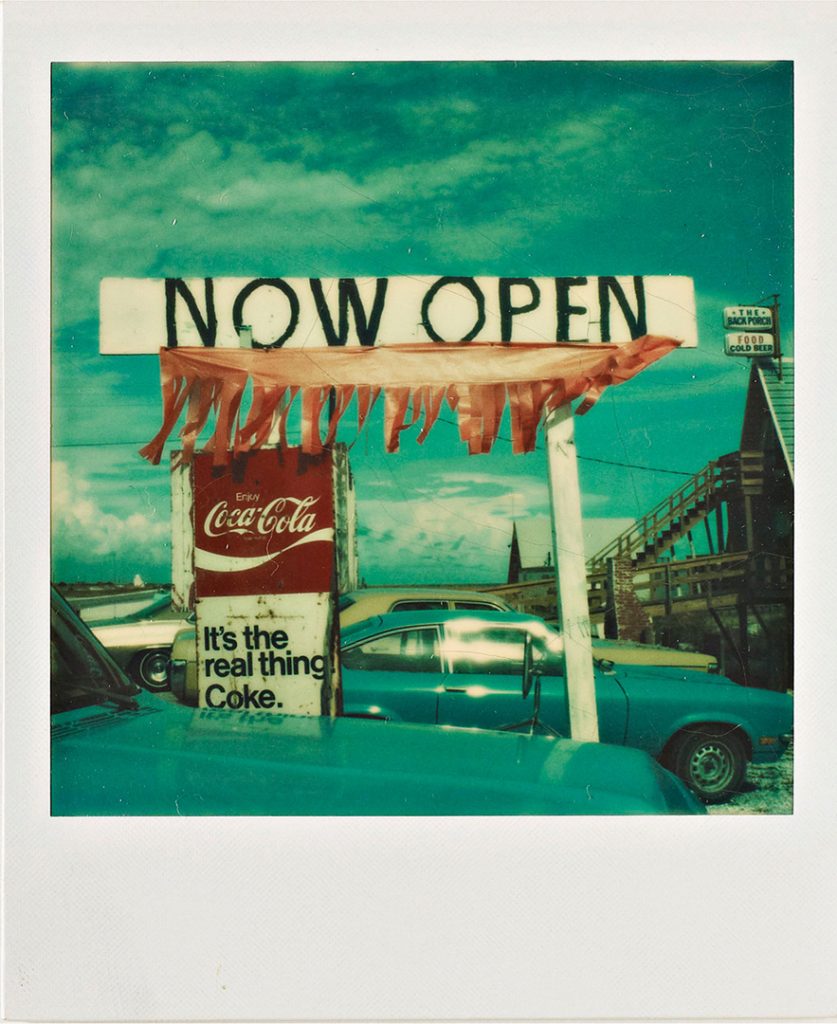 Truly Inspired
What is truly amazing is with failing health, and most of his exalted work behind him, he was able to take this new technology to its' limit. In fact, he turned its technical limitations to his advantage. Its colors were surreal at best, but even with what some would consider a limitation, Evans produced photographs of great art and beauty. From his faded signs on brick walls to derelict farmhouses. With Walker Evans's Polaroids, the images are somehow almost ghostly in nature. As unique and beautiful as his work on film. A glorifying obituary for the now dead technology of Polaroid itself. But thanks to Fujifilm, Lomo, Mint and Impossible Project, a true rebirth is taking place. With all the improvements in instant film since then, Walker Evans Polaroid images of 50 years ago still inspire. While the 'Polaroids' book is rare, it is truly one to have.