Ellen von Unwerth and the Black and White Years
Nikon cameras and Ellen von Unwerth are kind of synonymous. She was discovered as a model in Munich. She was already working in the circus at the time. While she does direct video extensively, and added color to her repertoire  in the 90's, I'm personally enamored with her early film period. I knew of her work before, but for some reason it was a Guess promo piece that I "confiscated" from a Miami hotel that really opened my eyes to the breadth of her talent.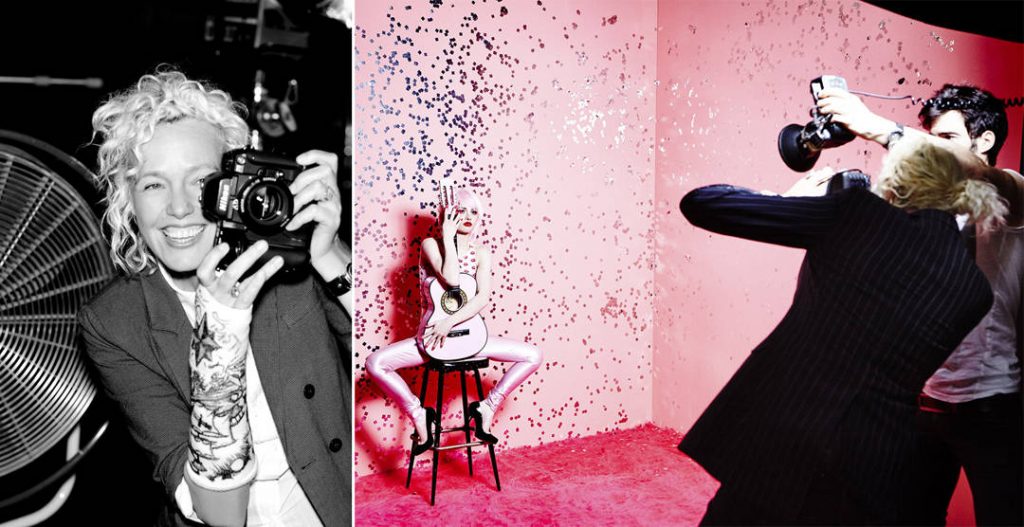 I do like her videos,  color work and moving forward photographically, as all artists should do. But I'm stuck on her very dynamic and original B+W film work. It's just how I think of her. Like preferring Jean-Michel Basquiats' early work. Not that I don't think his later work is valid. Just a personal aesthetic preference. As such, this story is limited to her Nikon film period, and the days of getting her printer to employ her very stylistic imaging.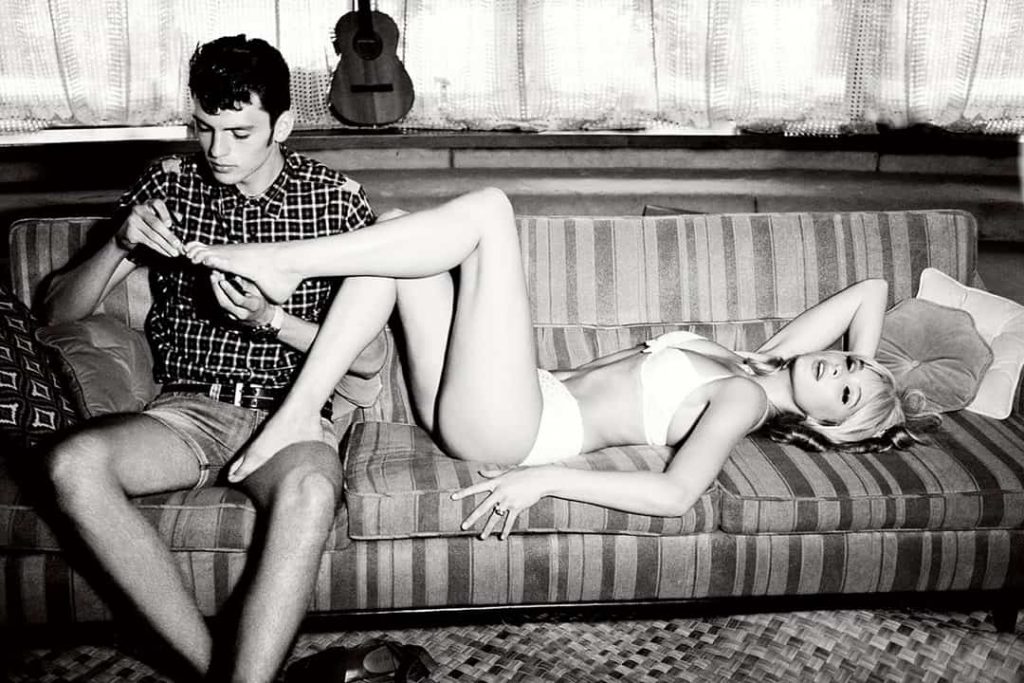 Ellen von Unwerth was a model well before she was a photographer, and got to work with some of the greats during that tenure. Guy Bourdin, Helmut Newton and others. She never did love being a model, but after getting her first camera, she knew she was hooked. Plus her incessant directing the photographers she worked for made her seem "difficult". But having all those model friends really sped up her ability to put together her first portfolio.
Nikon Cameras and B+W Film
I don't want this to appear like a Nikon fanboy article. She has used Canon digital cameras for work. But this is really about her purely black and white film period. I think she started doing color also in the mid-90's. Since we were both in Le Book, and I remember she started advertising her color work about 1996-1997. We did use the same B+W printer on W. 13th St. in NYC at the time during her film period. I've since seen her around town with small digital cameras in non work situations, but as far as whether she's now using professional digital equipment,…I don't know. I do like what Helmut Newton once said about film and switching. (however, he was approaching his 80's when the question was posed) To paraphrase, "if it ain't broke, don't fix it". However,…she's said technically she prefers to use film over digital. And uses a 35mm because she says she likes to shoot quickly. But thinks digital shutters have a lag and she tends to miss the shot she had in her head. She criticizes digital, saying it produces shots that have "too much information", are "too sharp", and "you have to spend too much time on them trying to make them look good". While her photos are not always crystal clear, that has become a part of her style.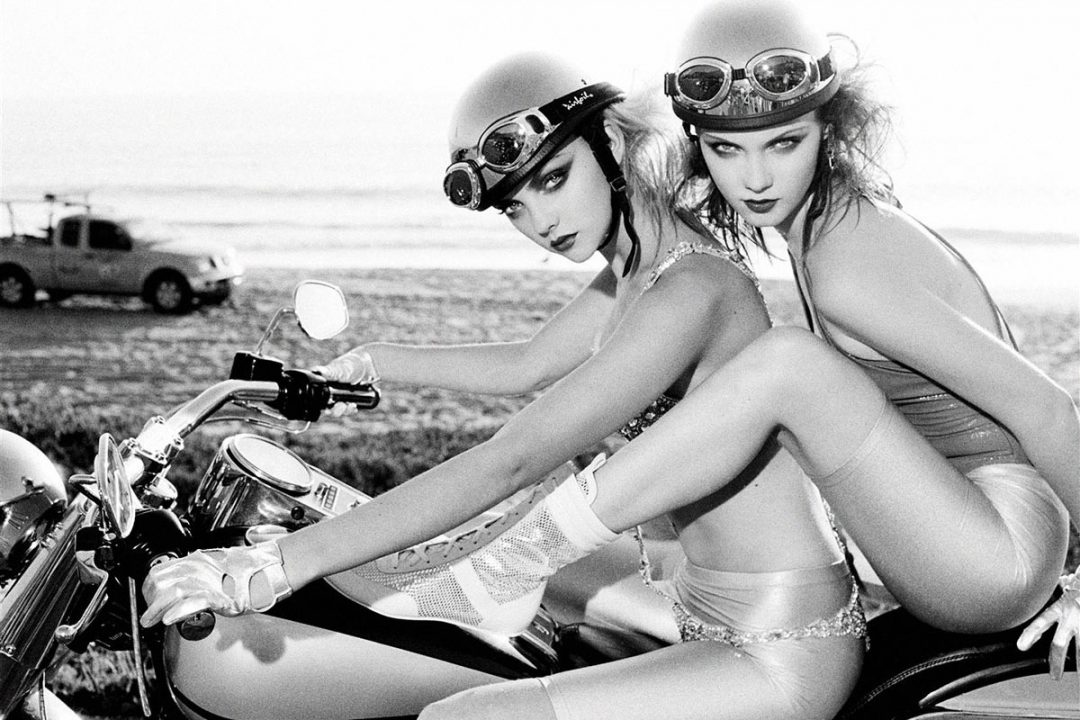 Photographing Claudia Schiffer was when she first found fame. Her work has been published in top magazines  and she has published several books of photography. She won first prize at the International Festival of Fashion Photography in 1991. Her unique view of imagery in a male dominated "I want to see every detail in a highlight." mentality solidified her ability to go her own way, and damn the torpedoes!
Revisiting Film – Golden Years?
I was one of the people disappointed when she jumped into color. But I have no doubt it was the right financial decision to expand her commercial base.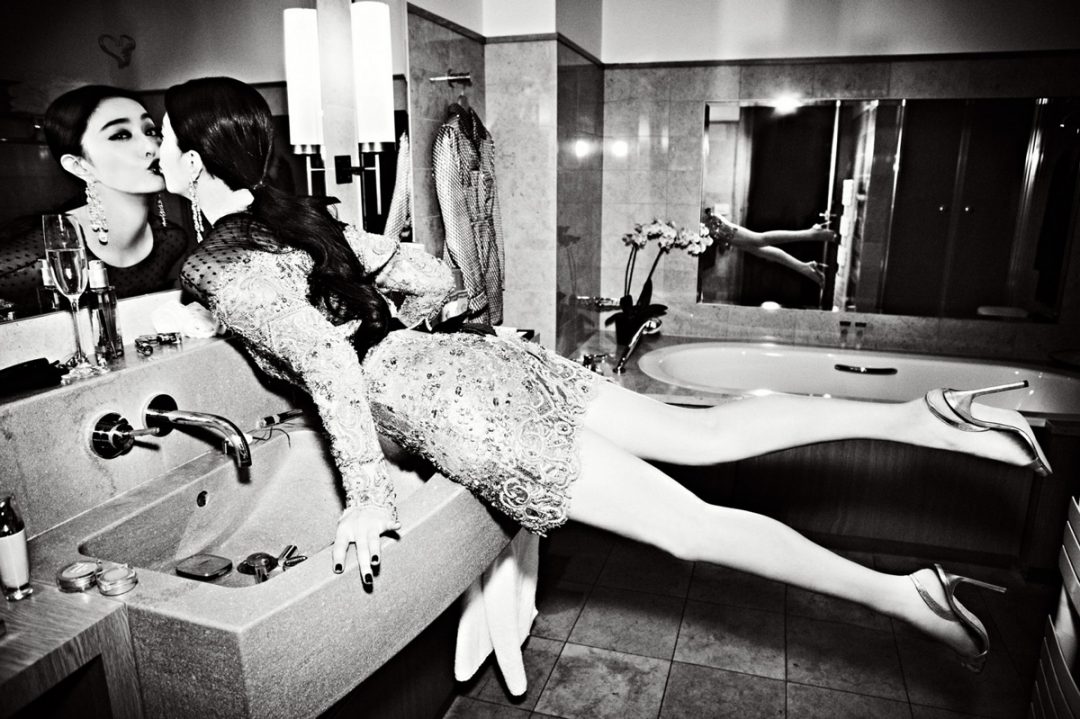 Von Unwerth has also directed short films for fashion designers and music videos for several pop musicians. However,  she has also directed many commercials and web films for top brands like Revlon, Clinique  and others. Many featuring celebrities, who feel very comfortable with the normally cheery von Unwerth. But it's still her B+W film work that I find inspirational.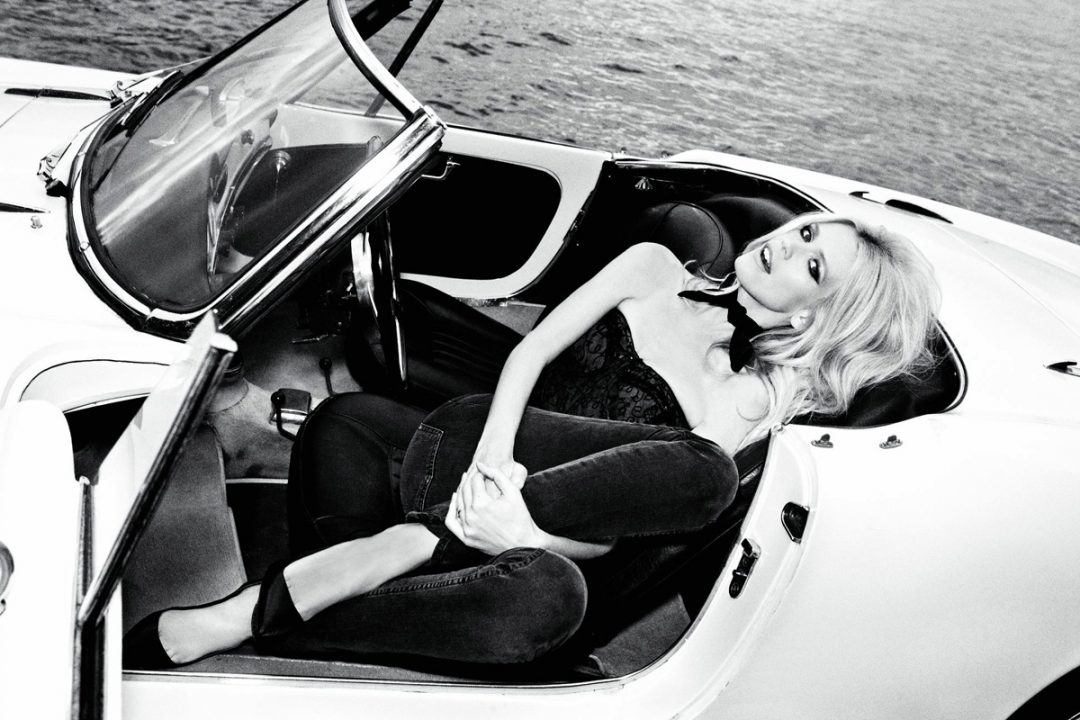 High Style Provocateur
The always provocative Ellen von Unwerth created a sadomasochistic story told in pictures with her book  'Revenge'. A sexy romp in the country, in which three young women arrive at a Baroness' estate. In these very erotic photos, Ellen von Unwerth explores the vocabulary of bondage; the chains, ropes, masks, corsets, and hardware. The participants in the story; the girls, the Baroness, her Chauffer, and the stable hand.  The dark and dangerous along with the fun and games of contemporary life in the fast lane. Almost all her images tell a story, and she discounts someone's "good side".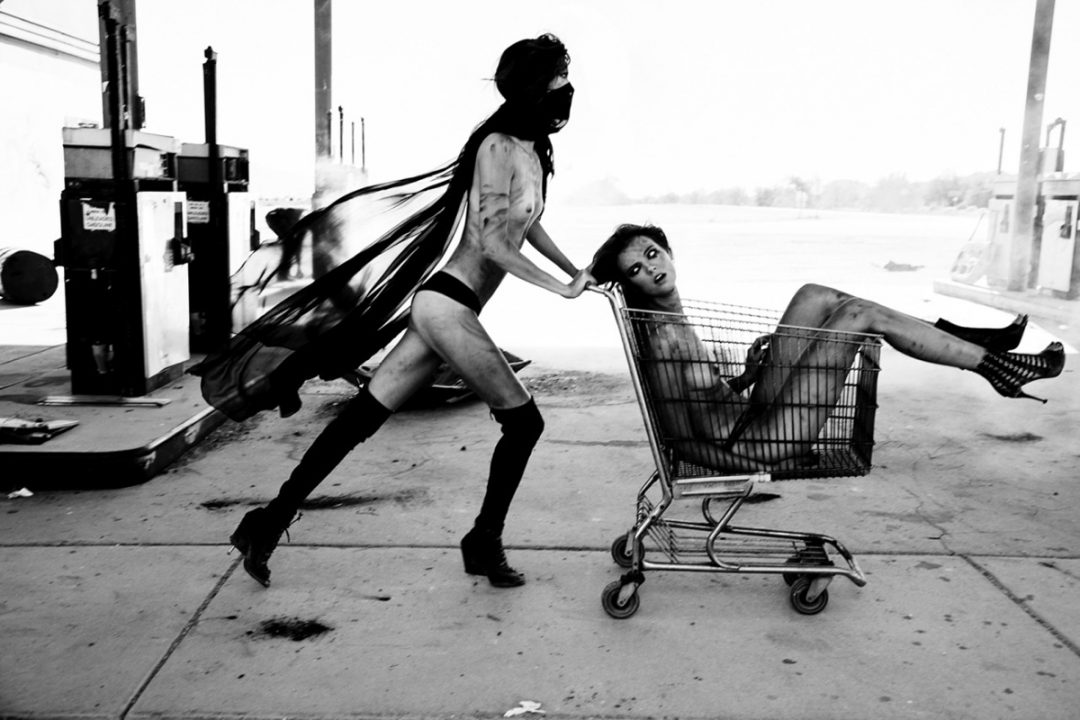 A German Bent?
Many consider her images to have a definitive German viewpoint, ala Helmut Newton. Von Unwerth's fashion work is published in American, Italian, and British Vogue, Interview, Vanity Fair and many more. Her books include "Revenge", "Snaps" and "Wicked".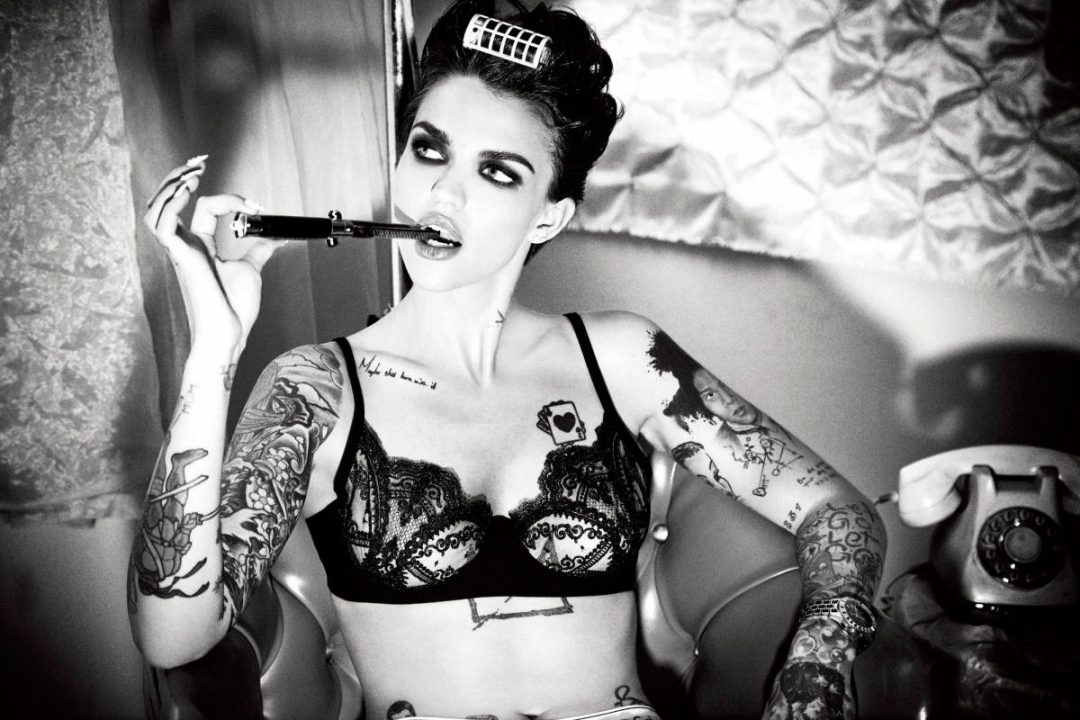 While all these books should be in everyone's collections, like her photography or not. And her "Von" magazine, (link below), has an expanse of imagery that's quite extensive. To really appreciate what was basically a very original style that will always be hers, get the books. The dynamic and exciting photos, even without the high contrast level, is sure to impress. Especially limited to the B+W world.  Find Nikon F5
or Find Nikon 50mm f/1.2 AI-s