The Nikon F6 is a camera I often discount as just Nikon saying, "Hey, we are still the King when it comes to film cameras"! But it's not. It is truly a marvel. In fact, it's the only camera I know of on the B&H website, including Leica's, that has more than 30 or 40 customer reviews and is still !00% 5 star rated. You'd expect at least one 4 star review! Nope.
Nikon F6 Review Lite
This is not meant to be an in-depth review. Probably the best full review I've seen is over at ByThom.com. It's extensive and accurate.
Still in Stock
The  Nikon F6 is Nikon's flagship film camera. You can still buy it new.  (although Nikon lists it as backordered) The advance design, including an 11-area super accurate AF perfectly melded with Nikon's awesome Creative Lighting System (iTTL flash) and 3D Color Matrix Metering. Plus a built-in shooting data memory, (my favorite), plus the ability to program custom functions and all the other stuff data backs do.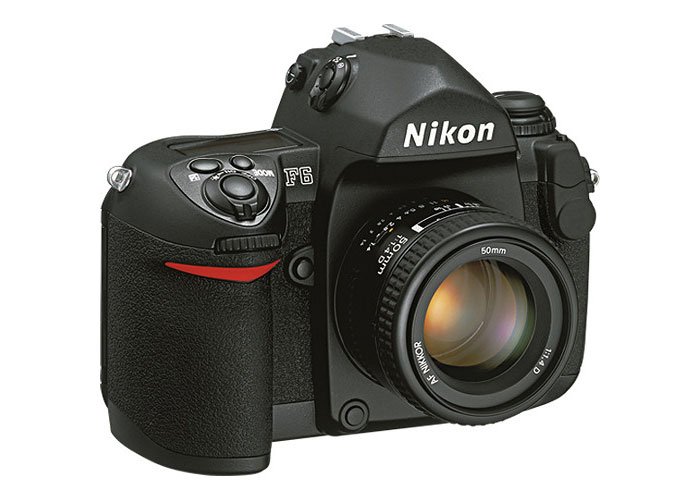 So, you can customize your shooting preferences with 41 Custom Settings. It also has a greatly improved algorithm 3D Color Matrix metering, a flexible Center Weighted metering and Spot metering that you can assign to any one of 11 focus points. The new AF uses the Multi-CAM 2000 AF Sensor Module and has 9 AF sensors. It has the normal Single Area AF, plus some pretty advanced Dynamic modes, including Focus Tracking with Lock-On, Closest Subject Priority and Group.
Just Like Nikon's Latest High End Digitals
When using Auto FP High-Speed sync, you can go all the way up to 1/8000 sec! Regular sync is 1/250 sec. You're also capable of i-TTL Balanced Fill-Flash and Wireless Advance Lighting,…just like Nikon's latest high-end Digital cameras.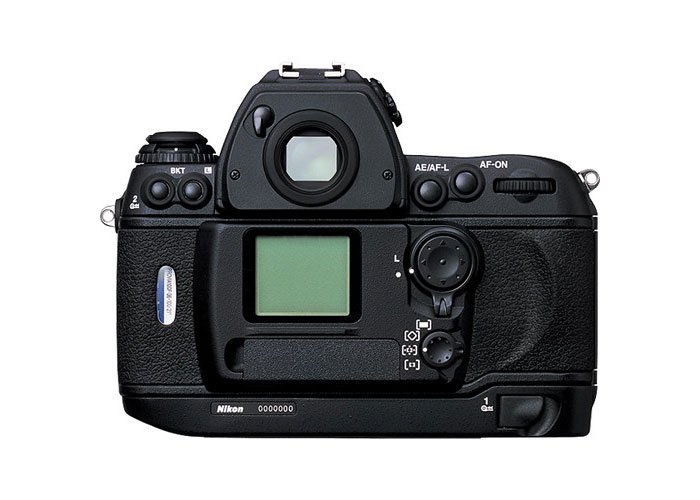 The shutter is some KEVLAR and special aluminum alloy. Super lightweight and super accurate. (should you require that type of accuracy) The data back memory can be downloaded to your computer with the Data Reader MV-1. I didn't measure the shutter decibels, as I only had the loaner for one day. But I did compare it to an old Leica M, and it's quieter. How they did that with an SLR is beyond me. I was curious, so I looked it up in the Nikon F6 Tech Specs. It's a 'floating design'. I don't know what that means,…but it's extremely quiet.
A Solid Beauty
The Nikon F6 body is a combination of aluminum alloy and magnesium alloy, making it very light but solid. It is water resistant and dust resistant. It's quite a film camera, and the back LCD is for the menus and provides shooting info.
The Nikon MB-40
The Nikon MB-40 Multi-Power Battery Pack takes eight AA batteries, alkaline, lithium, or Ni-MH. It also can take a rechargeable Li-ion Battery EN-EL4. Beside increasing speed to 8 fps, it also acts as a vertical grip with shutter release. I know that seems slow to digital guys, but remember you are still moving film along here.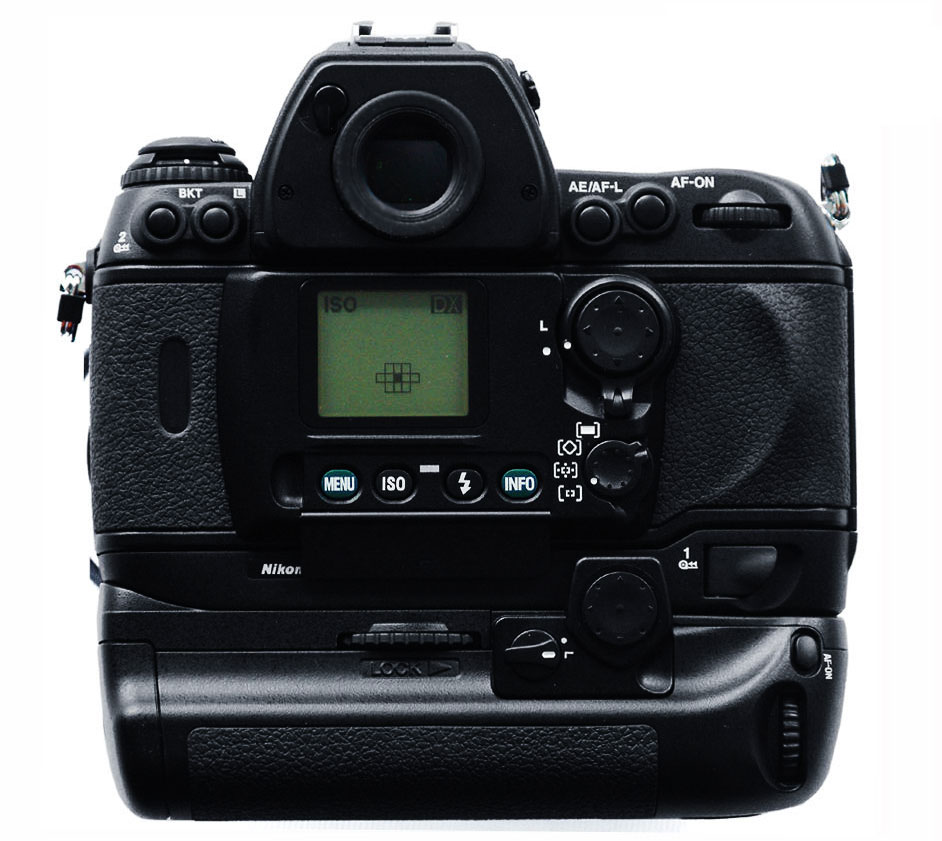 This is a very beautiful camera. And you can still use you AI lenses! Nikon is really telling people with this camera that they are still a camera company. The biggest complaints I found on the net were that the Nikon F6 does too much. Users have features they just may never access. Well, that's a pretty good complaint. Find Nikon F6
Save
Save