Bob Carlos Clarke
was born in 1950 in County Cork, Ireland. He was, to say the least, a prolific photographer. Many described him as the UK's equivilent to the then internationally known  Helmut Newton. But he was much more than that. He was one of the 20th century's most important influences. You know when you see those "fetish" photogs doing all that rubber and latex? Bob Carlos Clarke was there when it wasn't hip to be cool.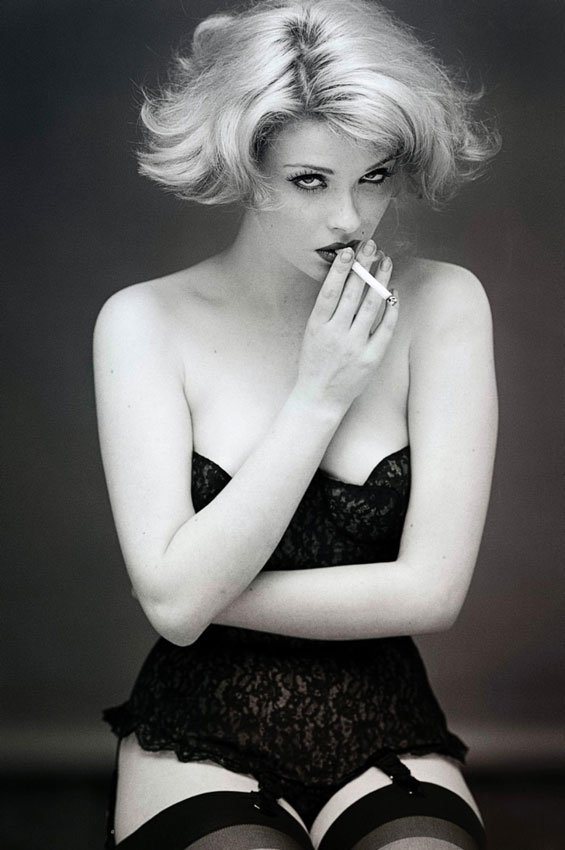 Bob Carlos Clarke – The Early Years
He went to an all-male boarding school in England as a boy, and it left an indelible mark on his soul and his photography.
When finished he went back to Ireland for a year, and worked as an intern journalist, building his chops and finding his way.  In 1970 he headed back to England and enrolled in the Worthing College of Art. He met his first wife there and persuaded her to pose for him. Having a built in model available 24/7 helped him hone his craft.
Soon after he enrolled in the London College of Printing, and then received an MA from the Royal College of Art in photography in 1975. He shot for mostly men's magazines, and got good enough to qualify for models from the established agencies in London.
His new homestead was a bit cramped for space, and hence heavily influenced his style. This forced him take photographs everywhere he went, of anything to make a photo collage. He employed an airbrush and a compressor to spray inks and chemicals. He was not going to limit his vision due to space, his darkroom being a small bathroom. But it brought him to his 'chemical abuse' period,…and distressing prints in a way to accomplish "true" originals.
He had split from his wife, and was dating, then wed, his new wife,…also a model. Together they ran a rental darkroom, and was able to get his work accomplished in the new, expanded space.
When Latex Ruled
Bob Carlos Clarke started photographing models in rubber and latex when asked by a magazine for devotees of rubber and latex wear to shoot for this publication. Clarke devoted the following decade to shooting women in super high heels, latex and rubber. He liked the way it contained a body, concealing imperfections and defining contours beneath a gleaming synthetic skin. The models actually loved it because it became a way of simultaneously being exposed and impenetrable, and still quite sensual.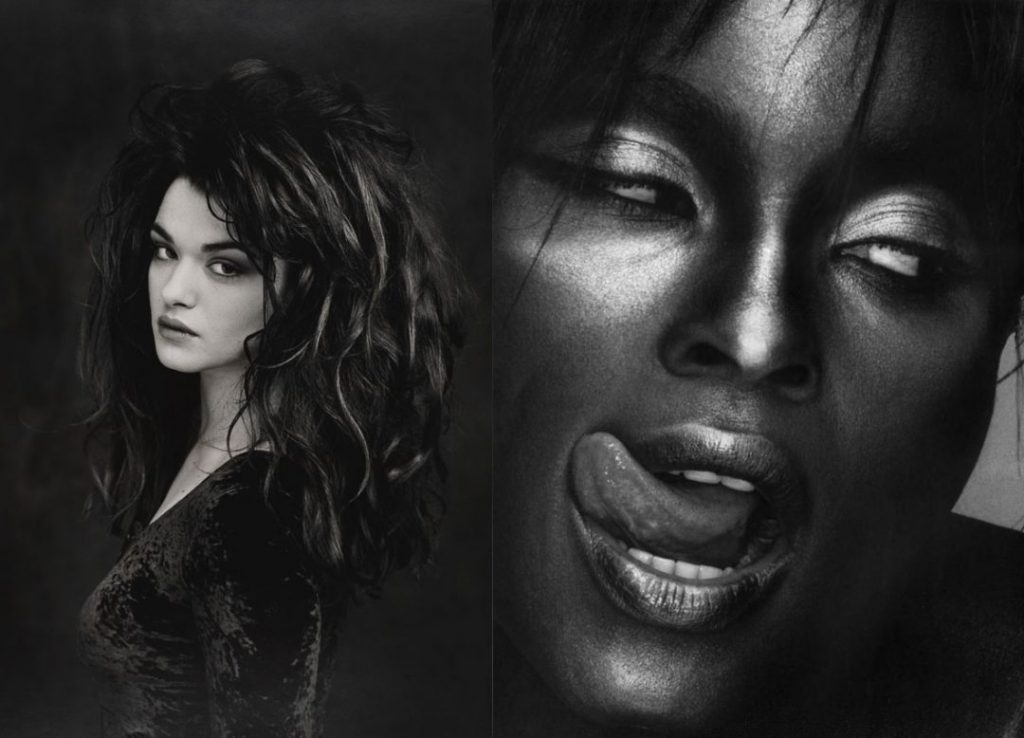 Bob Carlos Clarke also worked with Daniel James of London for five years on creating rubber and synthetic outfits. They also collaborated to create a mail-order catalog called Maid in London. Daniel James's work became thematic to Clarke's second book, The Dark Summer (Quartet, 1985) and it was Daniel who created the mermaid's tail for Clarke's iconic image "Fantasy Females Are Impossible To Satisfy" (2004).
Filmie in a Digital World
As a photographer, he had a preference of cameras that he liked to use, which included the Pentax 645, Olympus OM4ti and Pentax 6x7s and Fuji 6x9s. He hated digital photography, and was a true "filmie" at the time.  He said; "with digital, the problem is, that there is no end to the options. And that's where people fall down. They lose sight of the fact that the image has to happen in the eye, the mind and the camera, not in post". He did soften this opinion in later years.
Bob Carlos Clarke did shoot many men, despite rumors to the contrary. Notably Keith Richards, Vinnie Jones and Marco Pierre White, the chef. He collaborated on White Heat (Octopus, 1990). The White Heat cookbook, published in 1990, featured recipes by Marco Pierre White alongside photographs of White by Carlos Clarke. The photographer hung out at Harvey's, Marco Pierre White's restaurant, for a year or so taking photographs on his 35mm Polapan. The book is cited today as having influenced the careers of several Michelin starred and celebrity chefs and has been described by one critic as "possible the most influential recipe book of the last 20 years".
Bob Carlos Clarke preferred using unknown models. One of his most iconic mages "Masked Blonde" (1996) is a photograph of the model Caprice, but he hid that in the naming of the image. He always thought the images should stand alone, irrespective of who the model was.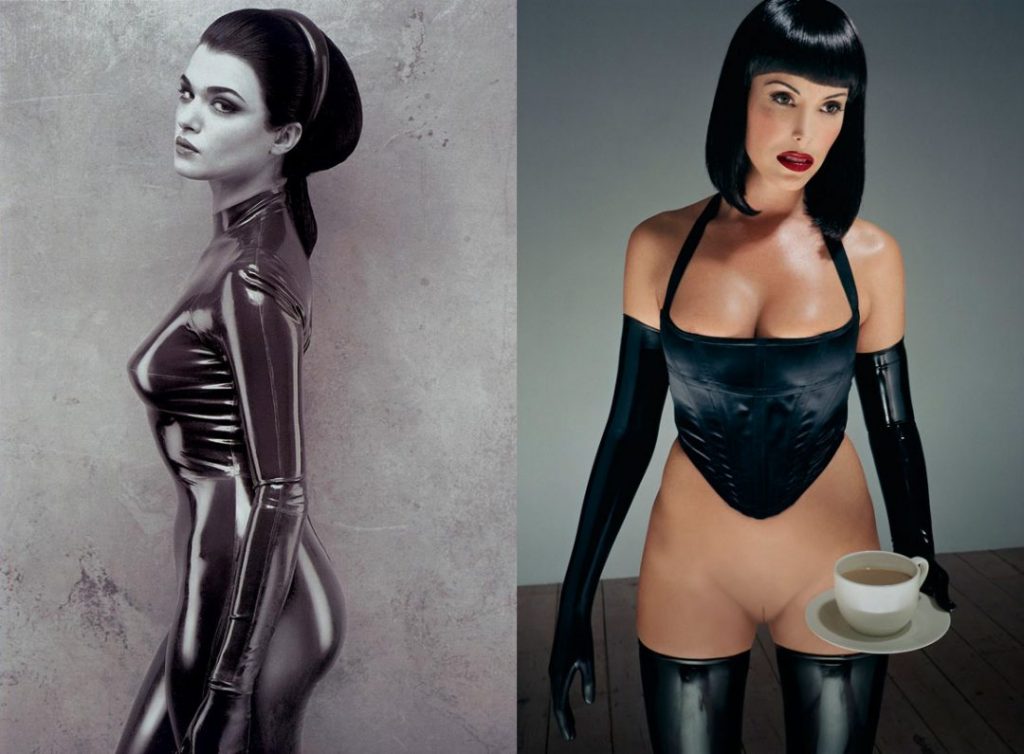 Bob Carlos Clarke had two solo exhibitions of his work during his lifetime, including one at Hamiltons Gallery entitled Styx (1991). It was this exhibition was when he was at his most "famous",…a persona he was mostly uncomfortable with. His name was starting to carrymore weight with the broader public and with keen amateur photographers.
His 'Love Dolls Never Die' exhibition in 2004 at Eyestorm Gallery was his debut into digital photography. Sort of. The pictures were all shot on film, but they were enhanced digitally. It was also a satirical commentary on the fakeness of digital imagery and retouching at the time and proliferation of plastic surgery. Bob Carlos Clarke described it as the "the antithesis of everything I've ever preached. I've gone for brutal clarity and intense manipulation. It's a complete fusion of old and new technology,… traditional darkroom 'wet' processes and state of the art Photoshop retouching. The files are huge and are going to be printed about five foot high". The exhibition toured to Spain with exhibitions in both Madrid (2005) and Barcelona (2006). This exhibition was his most successful, outselling all his previous shows put together.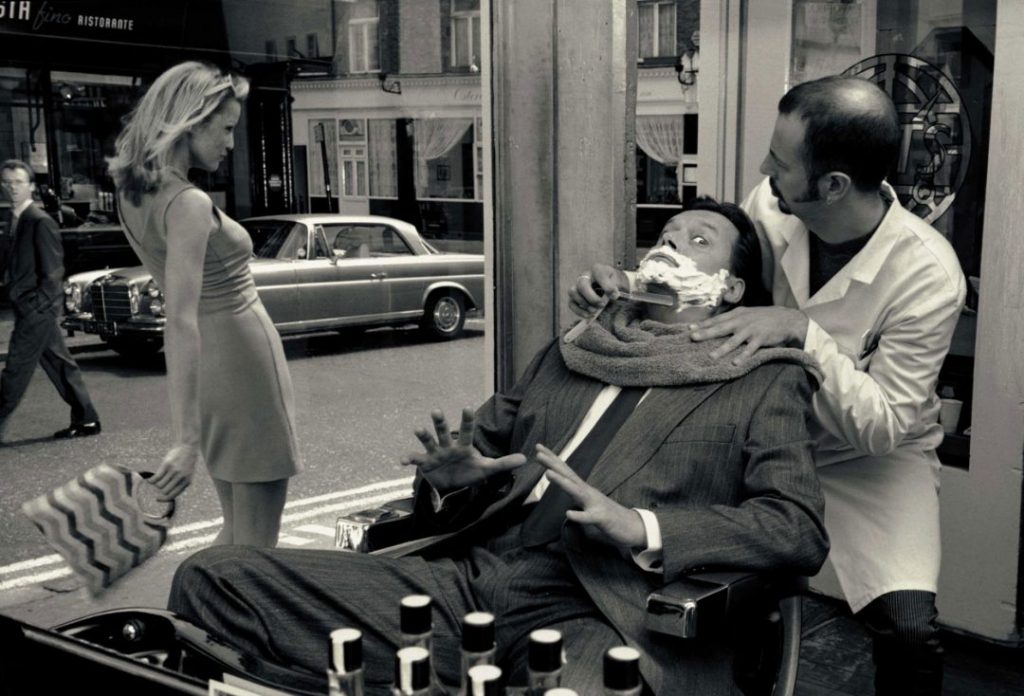 On the lack of more exhibitions during his lifetime he once said, "I stopped exhibiting because I've had so many problems with galleries."  However, he produced six books during his career. The Illustrated Delta of Venus (W H Allen, 1980), Obsession (Quartet, 1981), The Dark Summer (Quartet, 1985), White Heat (Octopus, 1990), and Shooting Sex (self-published, 2002), Love Dolls Never Die (self-published, 2004), and one DVD, Too Many Nights (Panoramica, 2006) Some are VERY rare, so if you are a collector, and can find the out of print ones, snatch it up.
Still Loved
Unfortunately, and sadly, Bob Carlos Clarke committed suicide on 25 March 2006. Sadly because he had so much more to give. The real deal in a fake world. Probably the greatest Irish photographer of the last century.
He won numerous awards during his lifetime, and still exhibits in shows and permanent museum collections. The exhibit "Made In Heaven" marked the 10th anniversary of his death. We don't have Bob Carlos Clarke with us, but we can take solitude knowing his images and talent will live on forever, from the National Portrait Gallery in Great Britain to the Rock and Roll Hall of Fame Museum in the US.
The cameras that he used included the Pentax 645, Olympus OM4ti and Pentax 6×7 and Fuji 6×9. Of course, the 6×9 has the same aspect ratio as 35mm film, but with a much larger negative. He never cared for or participated in digital photography, other than "Eyestorm". Find Pentax 6×7
or Find Olympus OM4ti
or Find Pentax 645
or Find Fuji 6×9