Parker Day
From the days of Mom giving her disposable cameras, Parker Day has loved the un-retouched grit and grain of 35mm film. Fact is, she's the only person I know who uses digital like Polaroids. (besides me) It's always made perfect sense. In her case, she uses a Canon 5D,…Mark whatever,….to take test photos, then does the final shoot with a Canon EOS 3
and a 50mm or 85mm lens.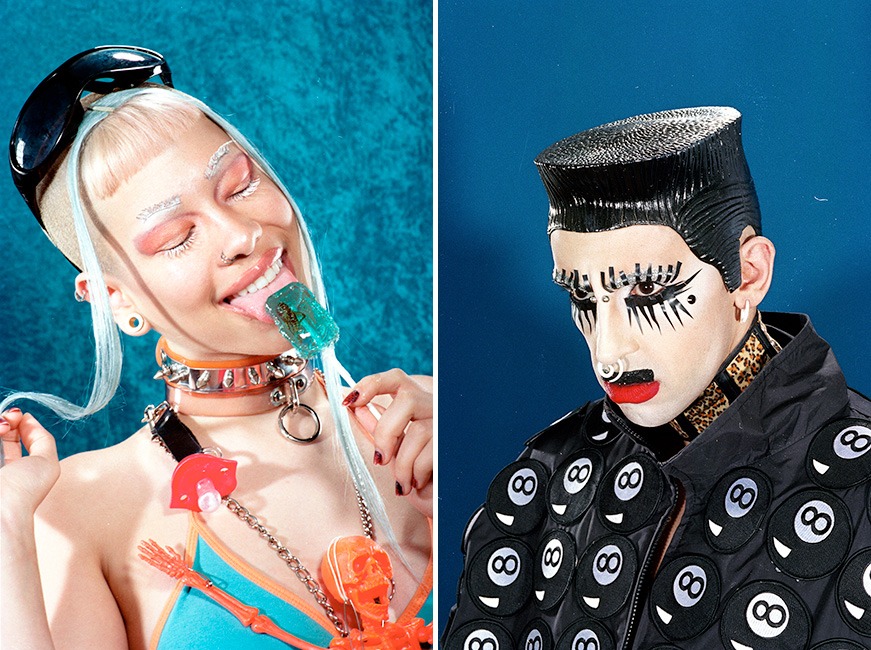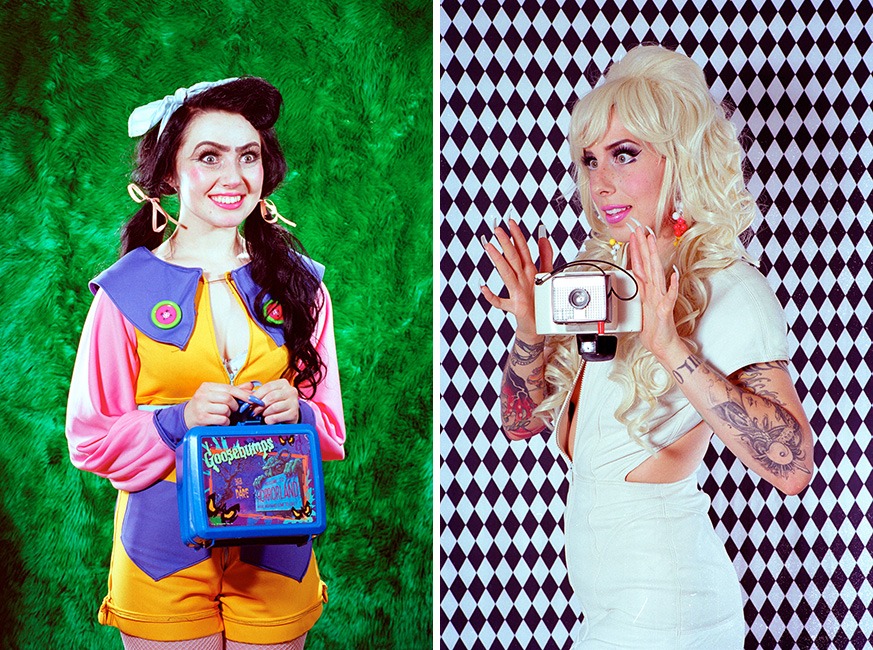 Cindy Sherman Influence?
Her work is a cross between the saturated colors of a David LaChapelle, (minus the extravagant high budget overproduction), and a serious art photographer, like Cindy Sherman. They may remind you of slick fashion magazine images, but on closer inspection, something is not quite right, and the seriousness of the art shines through. Although she went to Art school in San Francisco, she soon after moved to Los Angeles,…a place she finds more conducive to art. And feels what art school taught her she could have learned on YouTube. She's probably right these days.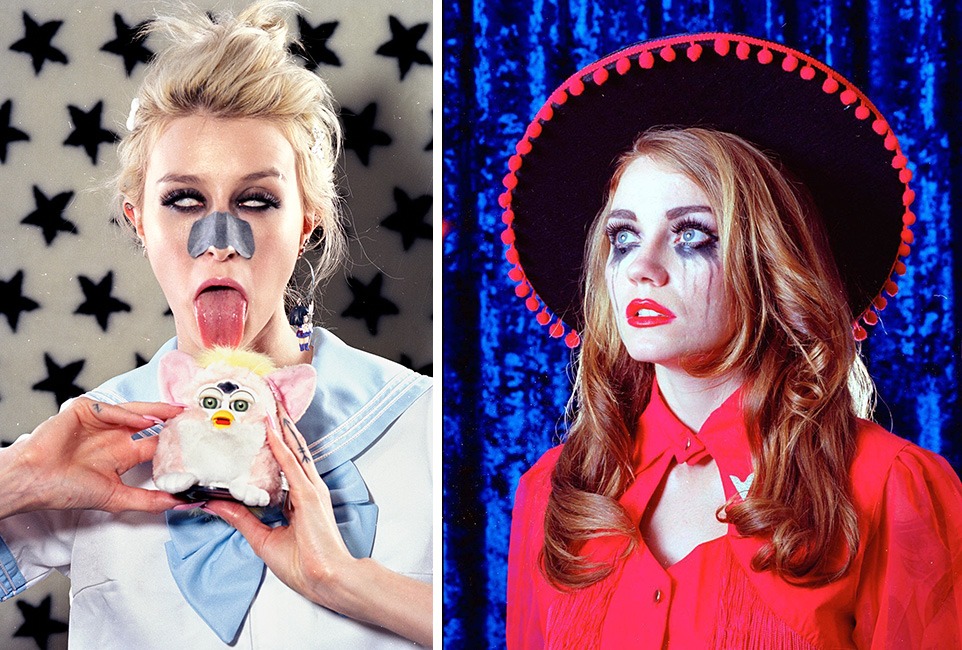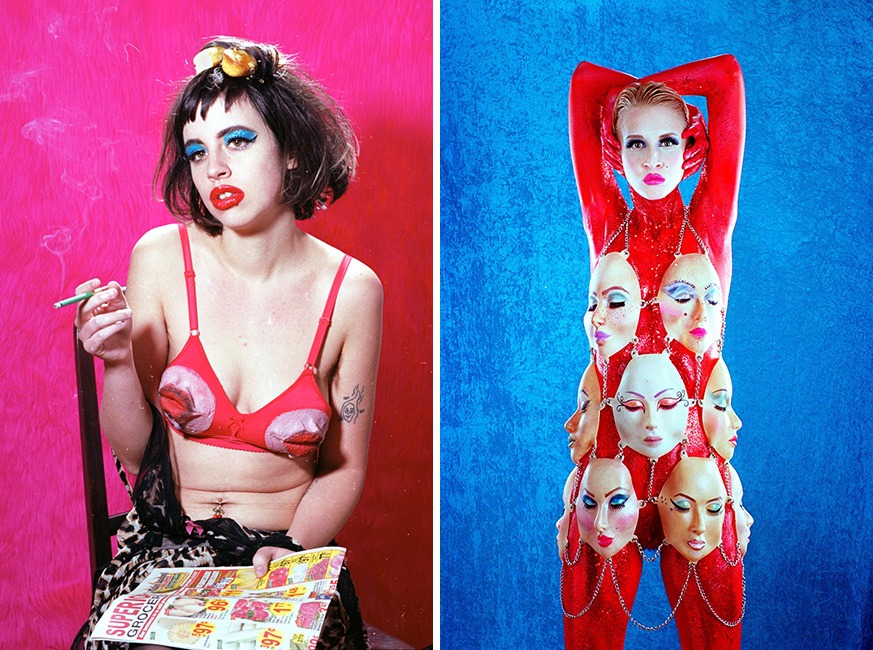 Truly "Hot Chicks"
Although her work may not reflect "hot chicks" in the normal sense,…"hot" they are. And in your face powerful. No namby-pamby Barbie dolls here. I guess you can call her a portraitist, but only in a very far removed artistic sense. I doubt any high school would approve of her for 'Senior Portraits'. But, oh, what an awesome yearbook that would make. I consider her sitters to be some of the bravest people I've ever seen. In an age of "booty selfies" inundating the culture, getting anyone to relegate their egos to the backseat of art is to be applauded.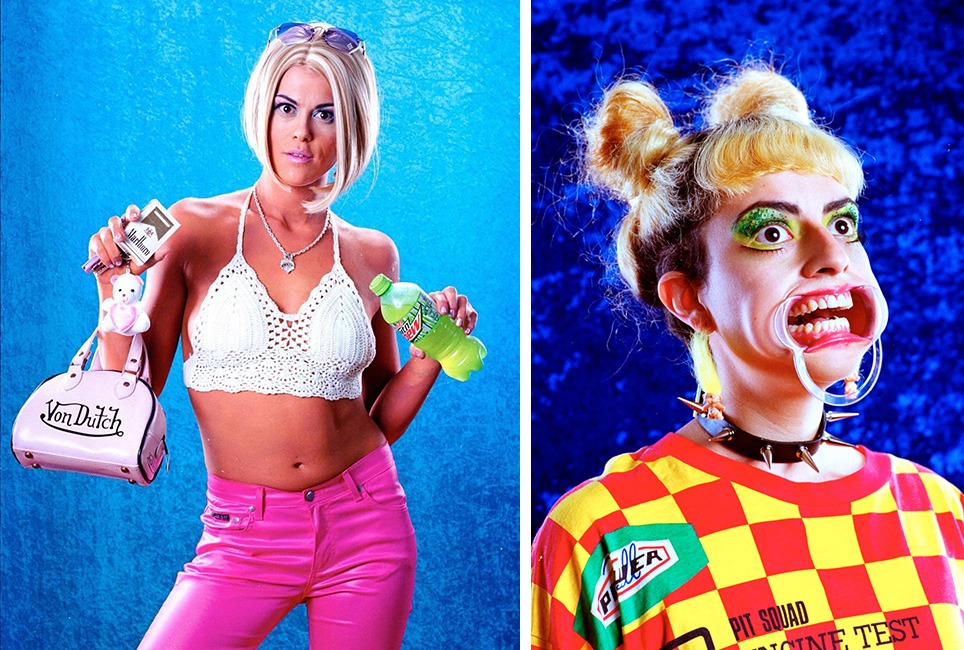 Gritty is Pretty
When it comes to film, it is exactly the imperfections, grain, scratches and dust that most attract Parker Day. She is totally "keepin' it real and un-retouched". And I see that her limited edition prints are true C-prints, sometimes on metallic paper, digitally printed. So continuing the traditional C-print seems to be important to her work. See more of her work at her website link below. Or check out her book, "ICONS", for sale on Amazon.