LaRoache Brothers
I guess goth and large format are what come to mind when you see the LaRoache Brothers work. Oh, and they're not really brothers. The team is made up of Wolfgang Mustain and Laurence Edney, and they are now residing in London. In fact, renting a huge gothic house in Mayfair. For those not in the know, Mayfair is home to many of the embassies and well to do British. A sort of British Beverly Hills, so to speak. So, life is good for the photographic duo,…or one would assume.
The house they live, and work out of, and make available for shoots for the likes of Vogue and others, is also featured extensively in the movie "The King's Speech". A bit of a British landmark.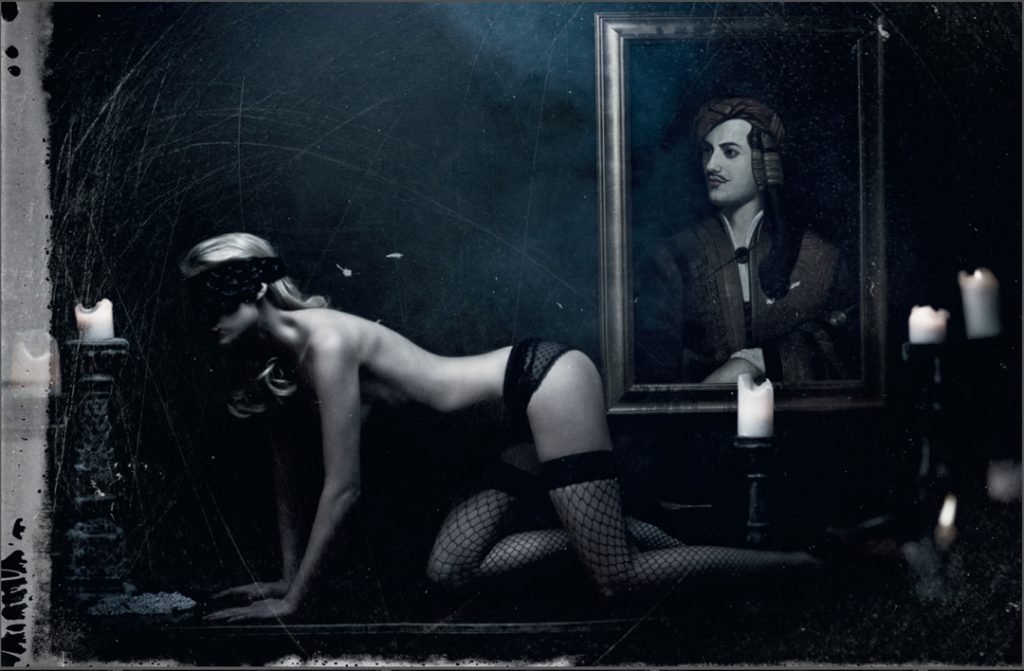 LaRoache Brothers – Not Brothers!
They took their name from the gravestone of a long gone family member, adding to the 'Back from the Grave' mystique of their work.
Much of their work brings to mind Sarah Moon,…but somehow more so. As if Sarah stepped into a time machine and never returned. And it's not just their work. It's almost as if they are living their art daily, with a Victorian elegance sort of 'out of time' with a modern selfie mentality. No hard flashes or saturated perfection here.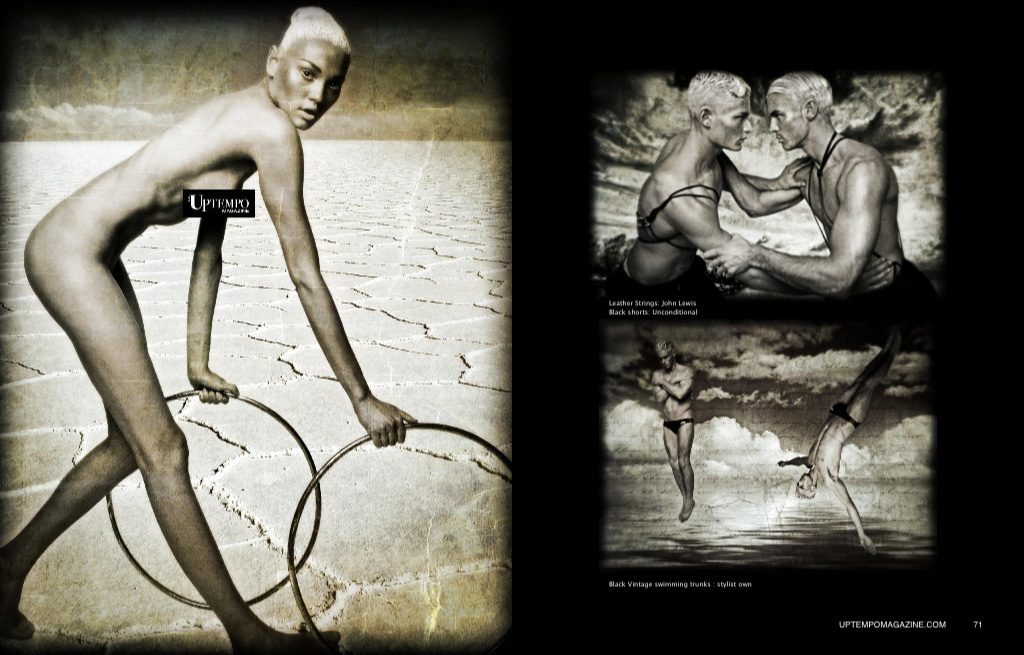 Chemical Babies
Wolfgang actually got his start in Miami, as an assistant to fashion photographer Steven White, finally going out on his own about 20 years ago. Laurence grew up in a household with a very serious amateur photographer, his father. He taught Laurence the ins and outs of darkroom photography, chemicals used, and making prints from a bedroom darkroom. So, he already had fixer in his blood.
Wolfgang turned to an 8×10 Polaroid camera to mark his territory and discover his art well before digital. Even the editorial for Exit Magazine was done on 8×10 film, scratched up (purposely) and bleached. But Wolfgang is the first to tell you that when someone thinks all his work is film, he takes that as a compliment. While they love film, and even sometimes use Liquid Light painted on various surfaces, (tintypes), digital is an inescapable fact in the 21st century commercial/magazine world.
A lot of what they do is split 50/50. While Wolfgang is responsible for any Photoshop work, who actually takes the image can be either one of them. They are so in sync that it would be difficult to tell a difference from the images themselves. At best, the image making itself shows only a slight nuance of friendly competition. Either way, they always end up in the same place.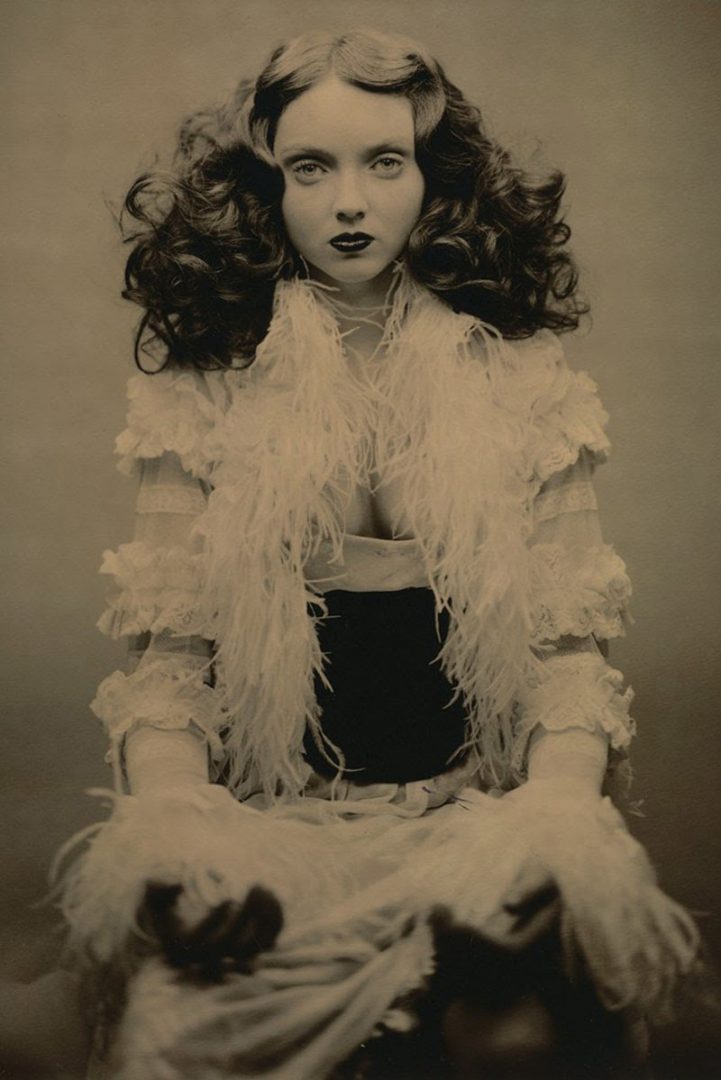 Wig Magazine – Labor of Love
Wolfgang also owned and published Wig Magazine from 2006 to 2009, but they eventually went broke because of his insistence on using only the finest paper! It has since become a cult thingie, and if you can find one,…BUY IT! I'm sure it'll be a collectors item one day.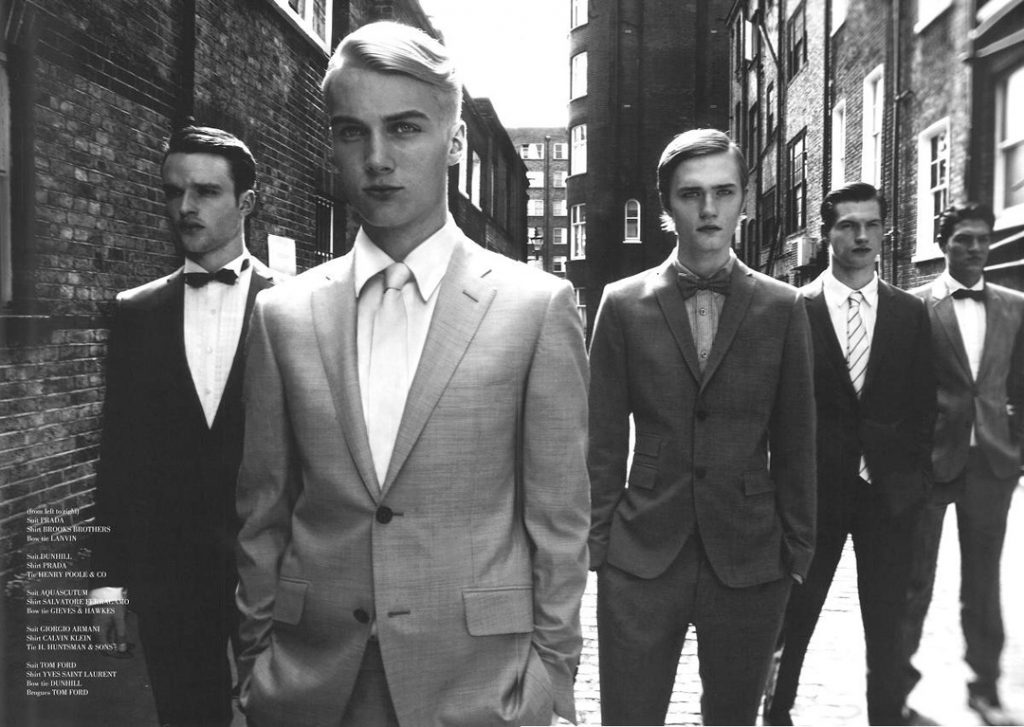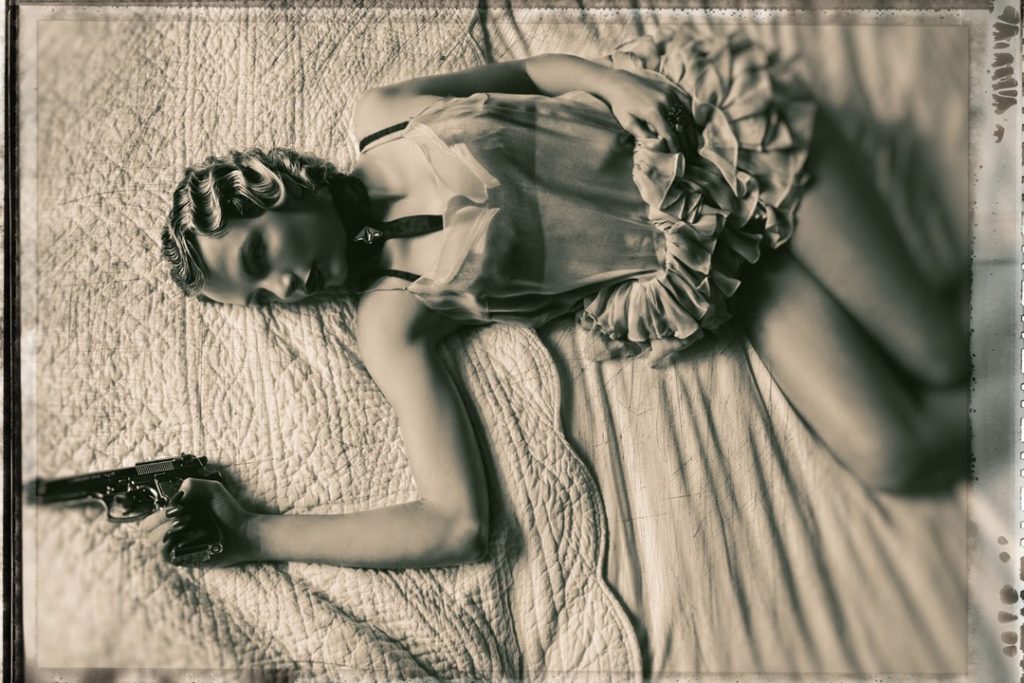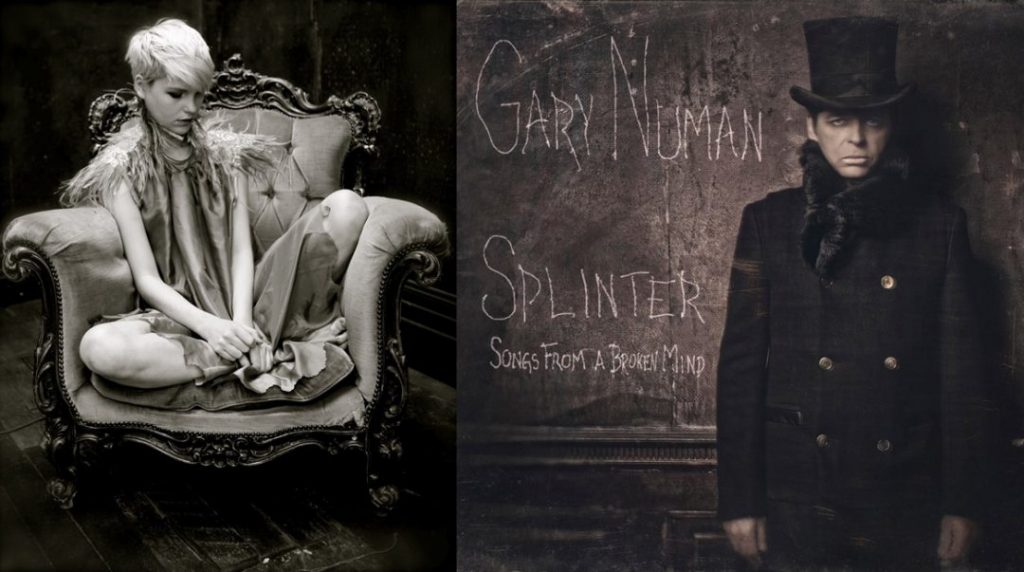 Art or Commerce?
They really work more like artists, as opposed to commercial photographers, including where they live, shoot, and general lifestyle. They're more like Warhols as opposed to Testinos. Although they do now have an agent, and I'm sure you'll be seeing a lot more of them.
Will they eventually be recognized in the normal cliched circles of photography? Well, I don't know, but they should. But that's a very hard nut to crack. But then they may not give a hoot. Only the work matters, and they are living up to their potential. And it's time for the money people to get their heads out of their collective arses. (this is an opinion piece)
If you're are going to go the "Polaroid" 8×10 route, other than old stock and Impossible, I don't know where to get 8×10 instant film. But Impossible (now Polaroid) does make instant film in that size! Find 8×10 Camera