Osamu Kanemura
was born in Tokyo in 1964. He is often cited by Martin Parr as an one of his influences, despite one mostly working in color and the other black & white. His images of Tokyo back alleys, usually devoid of human presence, and almost exclusively in black and white are super graphic. They show a city as a place of constant chaos, confusion and living evolution. I'm sure he prints in other sizes, but he seems to favor 20" x 24" prints for shows. Which, coincidentally, is almost exactly the aspect ratio of a his favored camera, the Plaubel Makina 67
.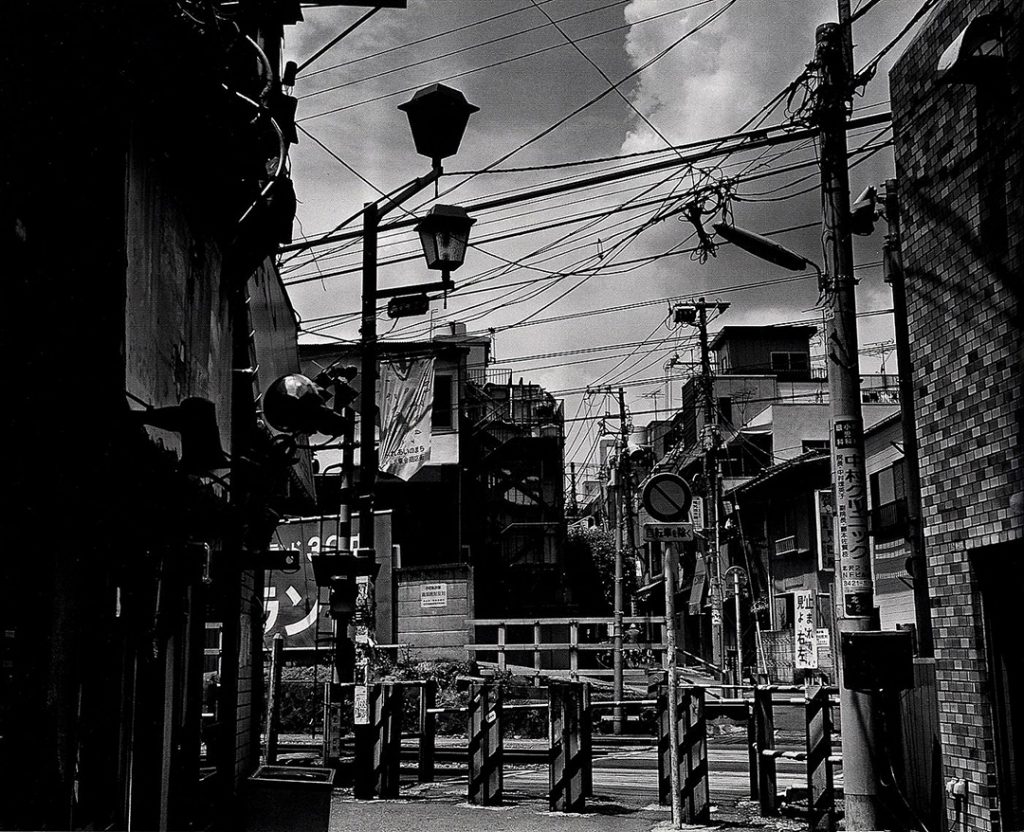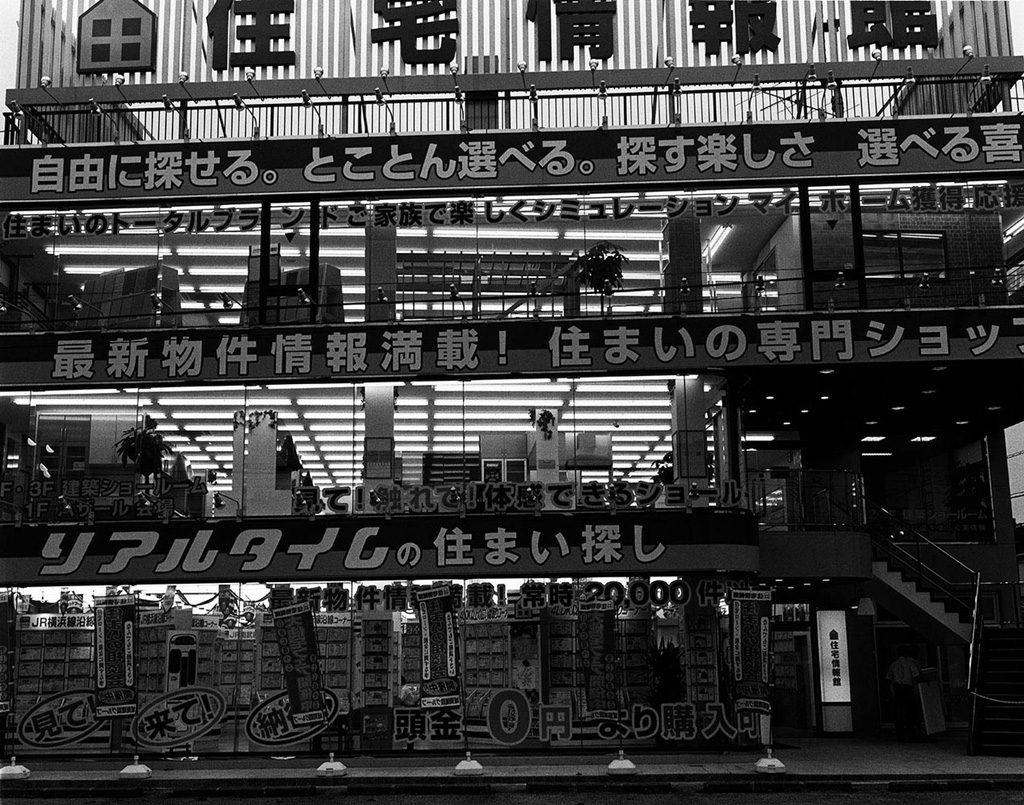 A Tradition Upheld
Street photography has grown in the world, and is staking claim as a true art form. But mostly in the West. Eastern cultures less so. But if you consider the development of Japanese camera companies like Nikon or Canon, this almost appears backwards. It seems the interest in the technology of the medium rather than producing art is of more importance.
Nonetheless, artists like Daido Moriyama and Nobuyoshi Araki have turned all eyes towards photographic art in Japan. Although calling Araki a "street photographer" is suspect, at best. Osamu Kanemura's visual projects are urban portraits of an ever changing city. A city where land values, even in the seediest of neighborhoods, is the impetus stoking that change.While a claustrophobic feeling emerges, it is his ability to frame an image without a horizon line in sight. Making the detail of what might have been a mundane scene explosive.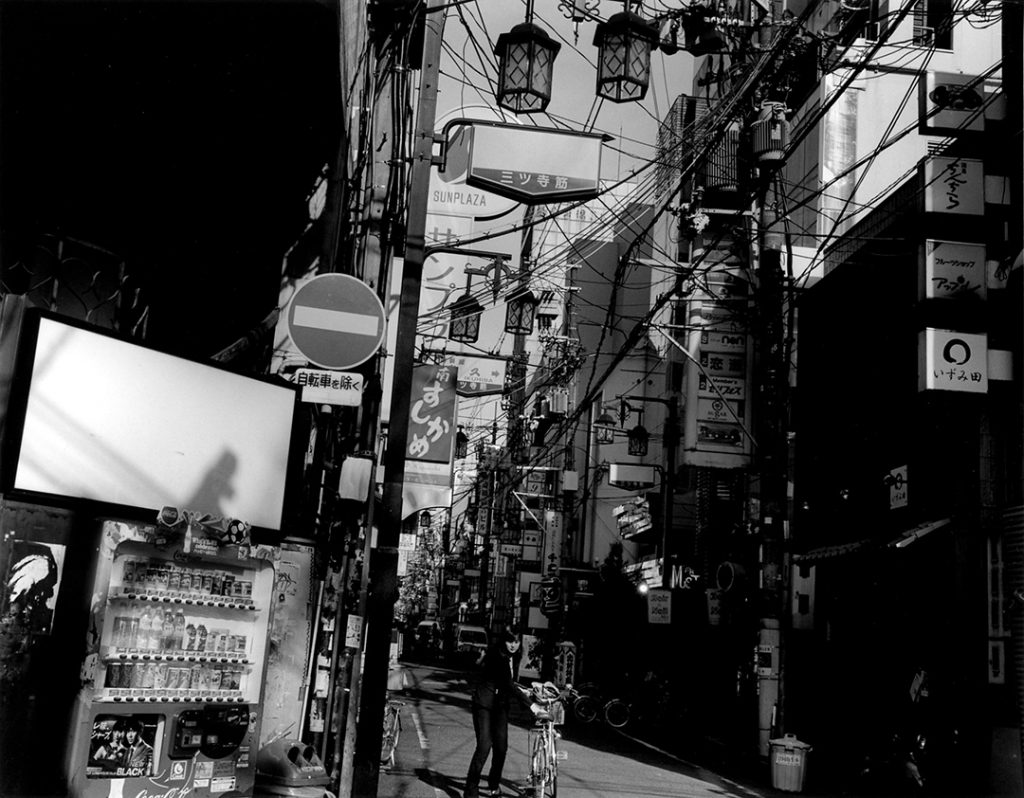 More Humanity, Less Humans
Tokyo probably exemplifies the human need for constant growth. While not an Eastern attribute, the economic redevelopment after the war almost allowed city planners to start with a clean slate. and need of shelter didn't allow central planners to create the new modern city that they had planned. This situation required a slew of bright and shiny buildings to reflect an economy that shot into high gear overnight. But keft in it's wake slum housing which actually dominated Tokyo until 1960s.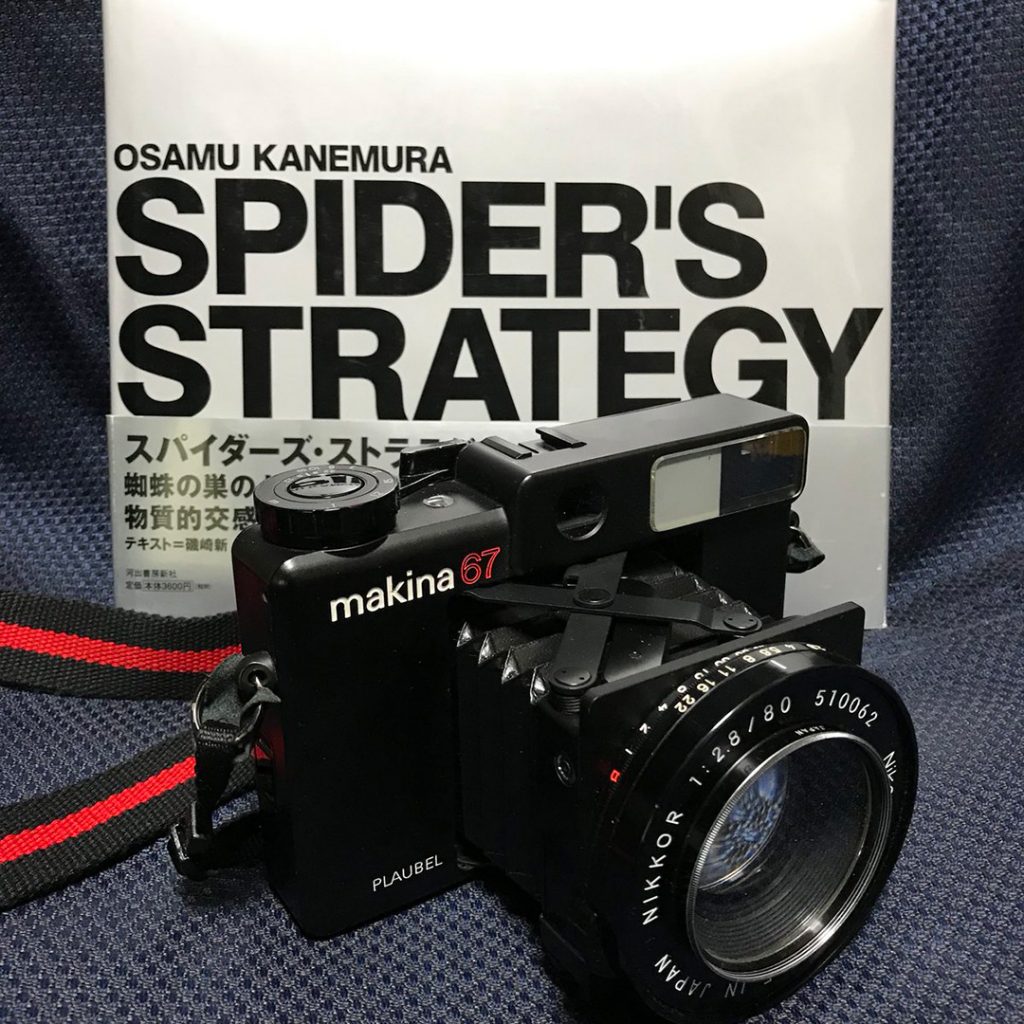 Much of his work, and publication of his books, including his highly acclaimed "Spider's Strategy
", were not released until 2002. But in 1997 he received the "New Photographer Prize from the Photographic Society of Japan". He has exhibited at the "Venice Architecture Biennale" in Italy, the "Rencontres Internationales de la Photographie d'Arles" in France, the "Absolute Landscape" show at the Yokohama Museum of Art and the "New Photography 12" at the Museum of Modern Art in New York, and more. Check out his site link below for upcoming projects and shows, and a plethora of imagery. Including the 'White Rabbit Opium Dream' project.