Nikon FM – The Legend
The original Nikon FM was suppose to be the replacement for the Nikkormat
. Like most things Nikon does, it leaves you scratching your head. Especially as the Nikkormat was just released a few months earlier. A totally competent camera,…even to this day. Must be a Japanese thing. Hence came the birth of the now revered, (and successful), FM series of well built compact semi-professional SLR cameras.
When released, the Nikon F2 was king of the hill. And not just at Nikon. Despite the lower price point, the FM had the build quality of the "professional" Nikons. I think even Nikon was surprised at the subsequent popularity that ensued. In fact, over the years, other than very minor modifications, the chassis has remained virtually unchanged. The same basic design for almost 30 years, Of course counting the 2001 released Nikon FM3A
. Besides the Nikon FM (1977), there was the FE (1978), FM2 (1982) and FE2
(1983).
Solid Precision
All the FM's are solid metal construction and uses a mechanical shutter. All are manual-focus-only, and use manual exposure control. While it is totally mechanical, they all require two 1.5v batteries for the light meter. However, they operate just fine with or without batteries. The meter is a simple 60/40% center-weight with LED display. Originally just a +/- LED to the side, the FM2 used the better system of the "centering the LED" display.
While only 1 second to 1/1000 of a second, the titanium-bladed, vertical-travel focal plane shutter was considered pretty advanced for the time. Flash X-sync was 1/125th second. They were available in both silver and black. Time has proven this to be one of the most reliable cameras ever built. Yes,…even including Leica M's.
They do accept ALL Nikon F bayonet mount lenses. However, AI and AI-s lenses work best. While pre-AI lenses can be used, you would have to employ stop-down metering. Eh. Just pay the extra $50 for a factory built AI lens. You can even use autofocus lenses. (except 'G' lenses) But,…why? Mint AI lenses are too cheap these days to bother penny pinching. Of course, the autofocus or Vibration Reduction (VR) won't work anyway. And no af lens has the buttery smoothness or precision of a manual focus lens.
All of the FM's and FE's have "full information" viewfinders. Besides metering, the viewfinder does display shutter speed and aperture. However, the original FM does not have an interchangeable prisms or screen. And even on the later ones, (FE, FM2, etc.), I would only let a professional mess with the K screen in there. If you change screens the metering will need to be recalibrated.
Motor Drives and Data Backs Too
Both the MD-11 and MD-12 motor drives work well. Although it will only advance at 3 to 5 frames per second. There is also a Data Back MF-12 available. Though primitive by today's standards, it does imprint date and time on the film. Every single Speedlight works well. The newer D-TTL and i-TTL Speedlights too. Of course, set them to auto or manual mode. (the real new Speedlights,… SB-700, etc., removed 'auto', but retained 'manual'.) Me? I use an SB-27 in Auto mode. Very accurate. (and low profile…that's my two cents)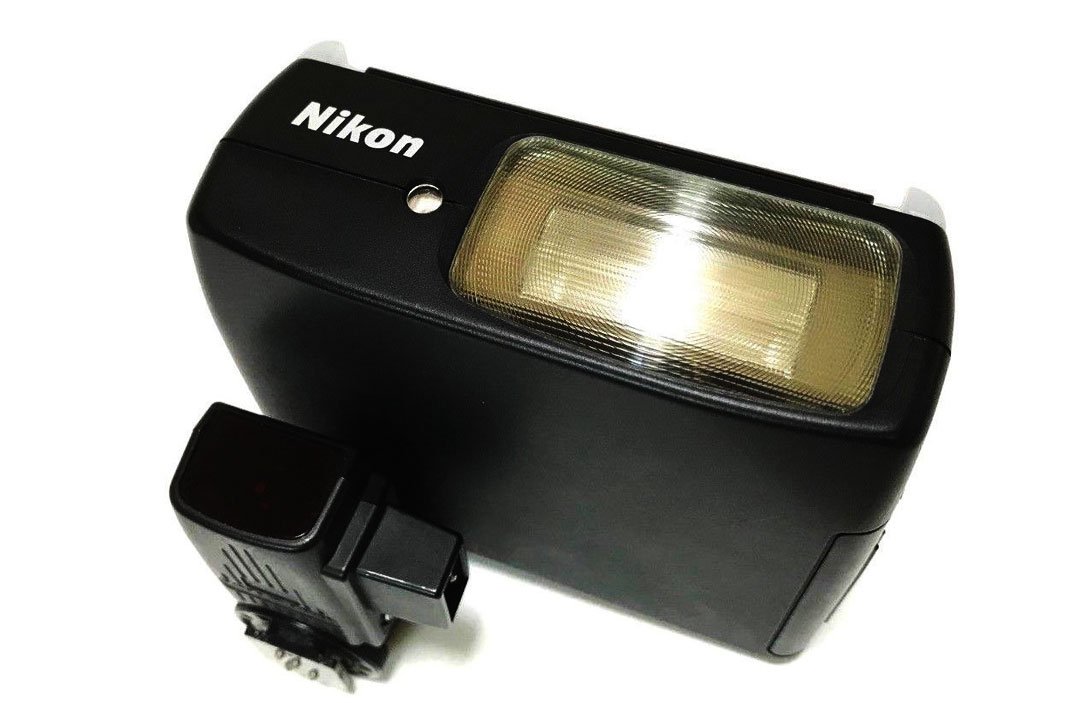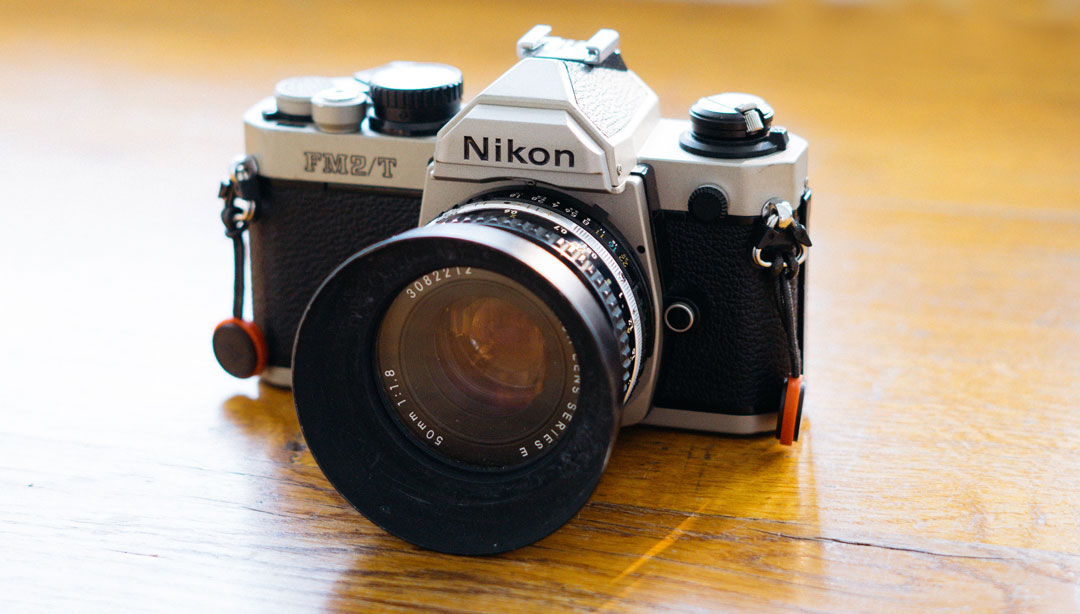 While the FM's and FE's are no F2's or F3's, the precision build and use of solid machined metal parts, bearing mounted shutter and film transports and hardened alloys, resulted in one of the most reliable 35mm cameras ever built. In fact, they were probably the most sought after "back-up" cameras for professionals. While Olympus, Pentax and Canon admittedly threw their hats in the ring, the headwinds of the FM series was too strong at the time. And so, the legend continues, and I couldn't imagine my 20+ year old FM2n being any more solid and precise when new.
But I still want an FM3a! 😁