Neptune Convertible Art
As with their other recent lens releases Lomography is good about actually "listening" to their user base. Something a lot of companies could learn from. Their 15mm lens for the Neptune Convertible Art Lens System will "Open Up Your World" — Capture ultra-wide shots steeped in saturated colors and punchy contrasts with Lomography's brand new Ultra-Wide 15mm Lens.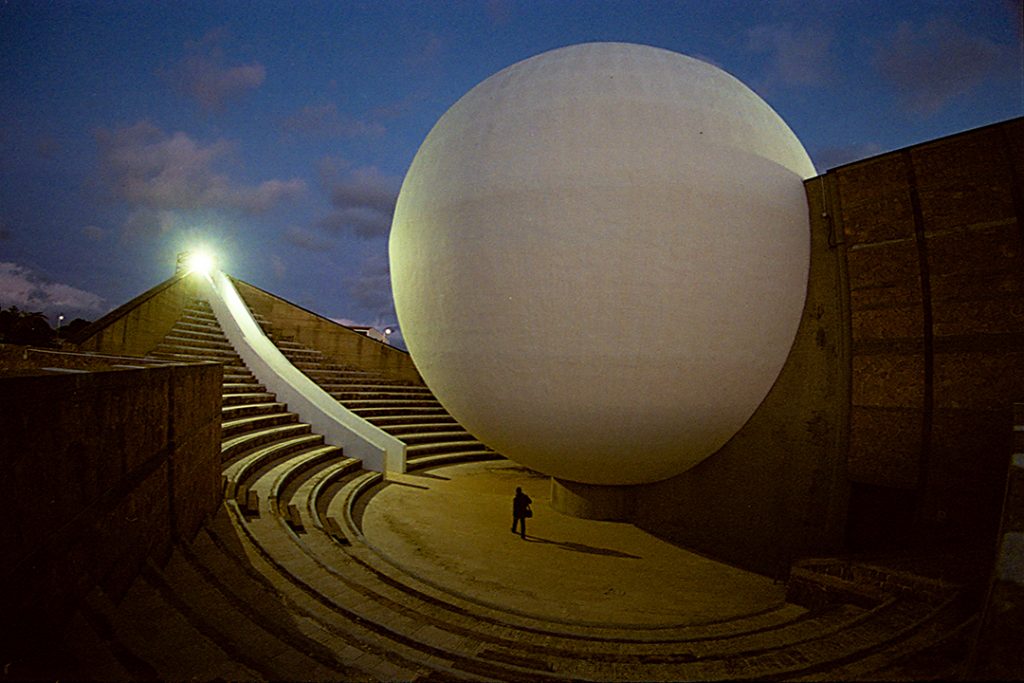 Naiad 3.8/15 Art Lens
After the success of the Neptune Convertible Art Lens System on Kickstarter just nine months ago, Lomography got to work on a ultra-wide 15mm lens. The Naiad. (cool names, but a little esoteric)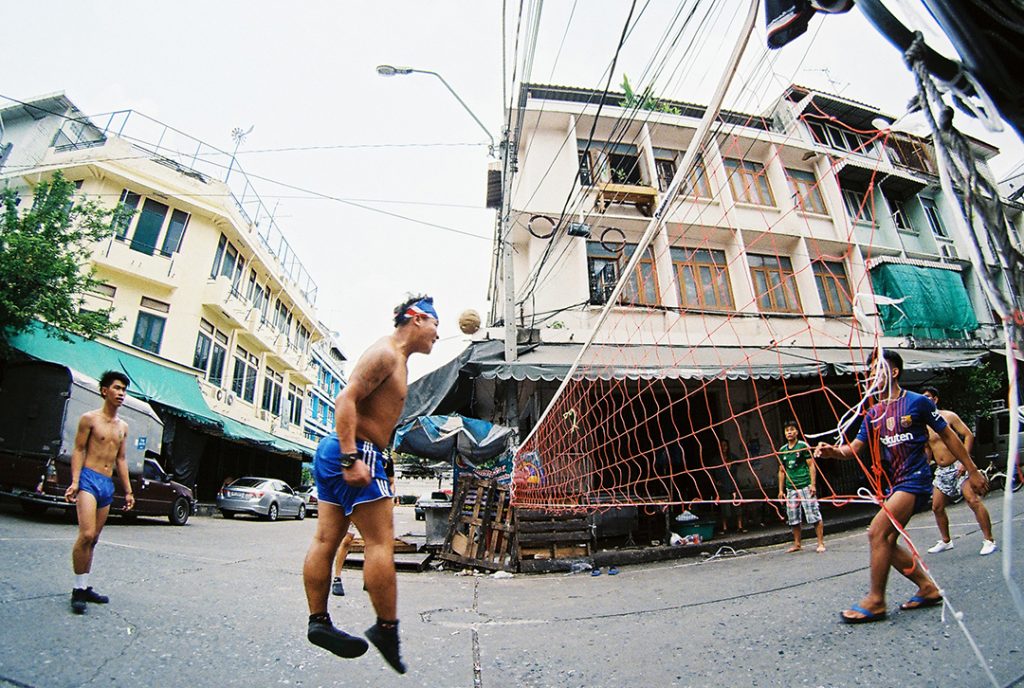 With a 135° field of view this lens pushes you to shoot not just fuller frames, but images ultra, ultra wide,…just short of going 'fisheye'. But you'll still get that distorted effect. You'll either love it or hate it.
Shoot Super Sharp Shots from as Close as 1cm
Get outstandingly near to your subject and use Naiad to dramatize the crispest details up close.
Finetune Your Shots with a Range of Fantastic Filters
Naiad's lens hood doubles as a filter holder so you can balance your shading and stop stray light from entering your shots.
An Expandable System to Grow With Your Creativity
This is the latest lens to be added to the 'Neptune Convertible Art Lens System', Naiad is now available in Lomography ​Online Shops and ​Gallery Stores ​worldwide. So, this lens is an expansion on the 35mm, 50mm and 80mm lenses I wrote about here.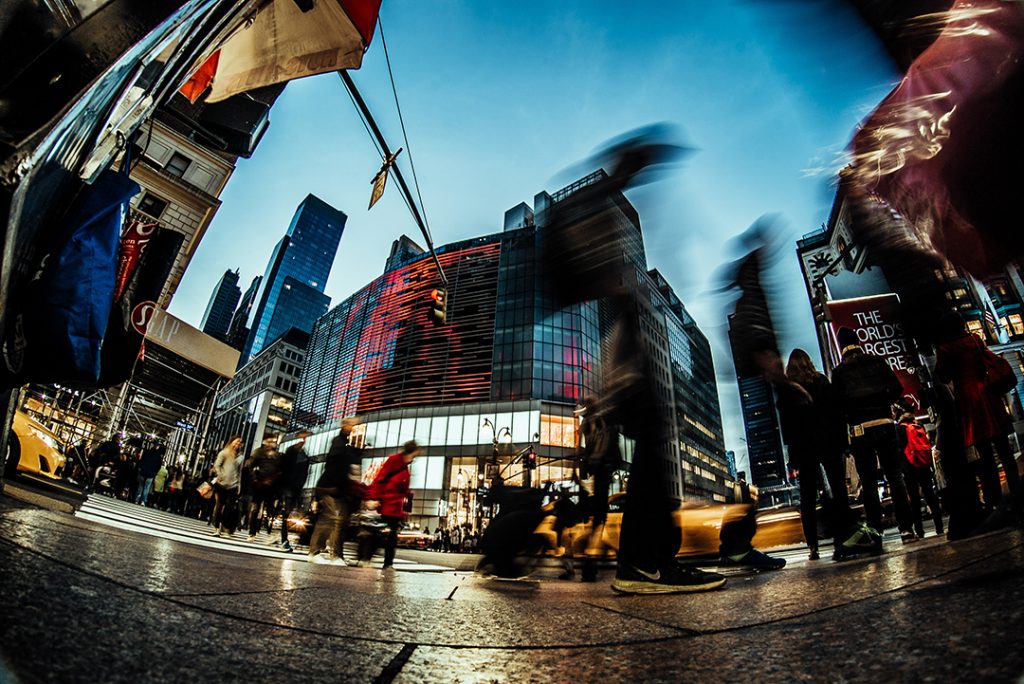 Testimonials;
"I love the size of this lens, it's so compact." —Christopher Logan, USA
"You can see a whole wide world through this small lens!" —Harimao Lee, Hong Kong
"No building will ever be too big!"—Claudia Sajeva, Italy
"The quality of the photos is simply amazing."—Christiane Hube, Germany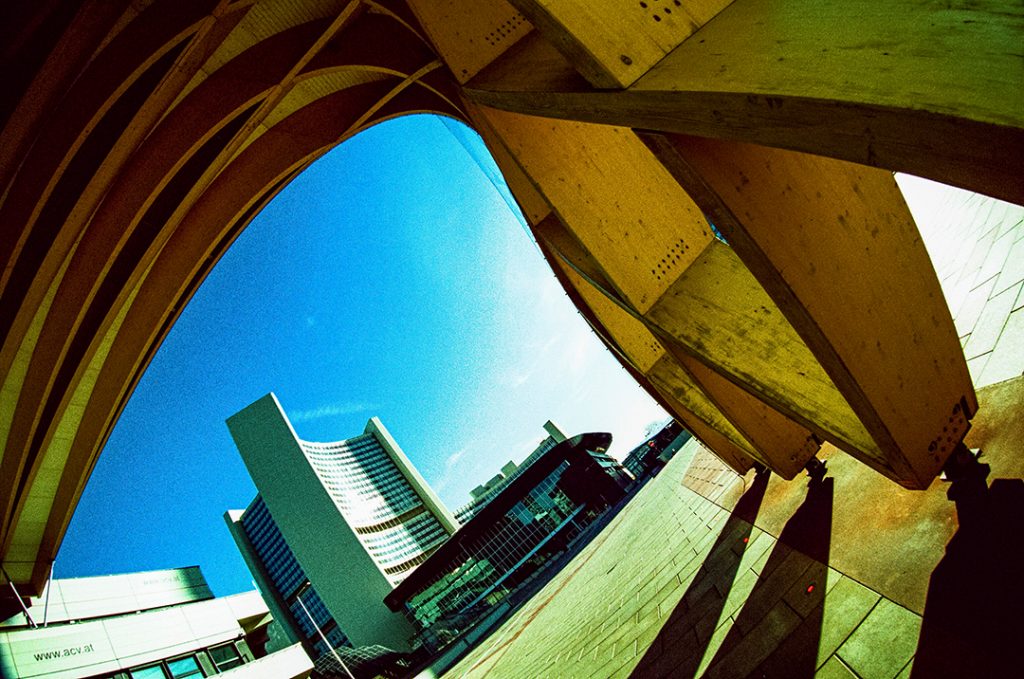 This Is A System!
The Neptune Convertible Art Lens System offers unlimited stylistic possibilities to a whole new generation of photographers. Lomography is proud to present a new star in the system. Built for ultra-wide eyed explorers, this brand new 15mm lens will jolt you on a journey of extraordinary angles. Simply attach it onto the Neptune Lens Base and you're ready to jump into a world of sensational, sweeping vistas. It works with both Canon EF and Nikon F mount.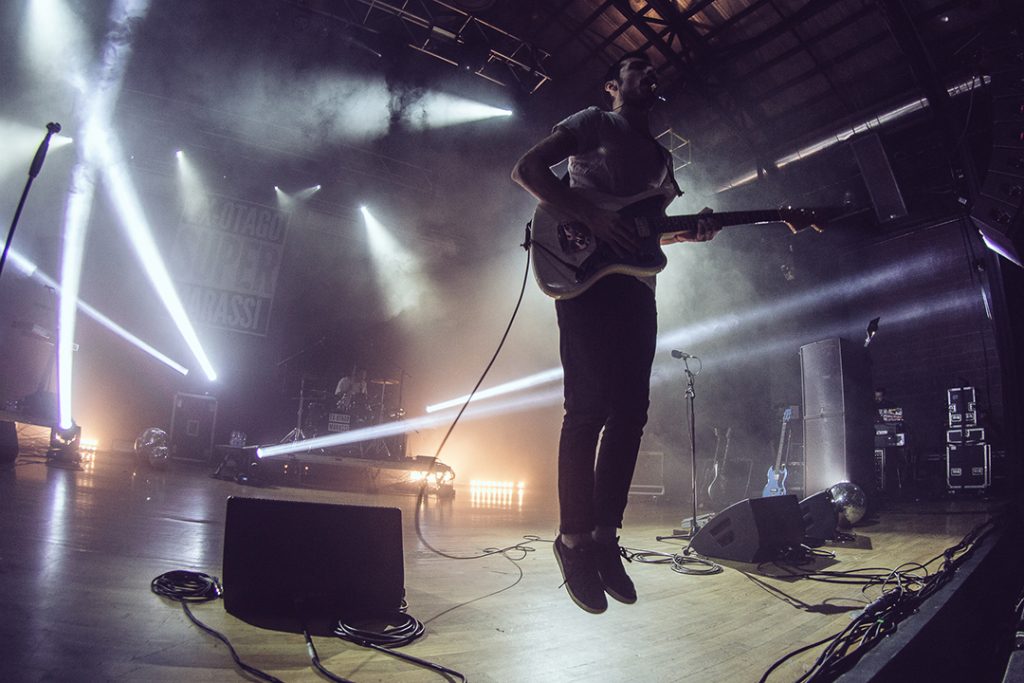 A 135° Field of View
Exemplifying the very best of mind-bending modern optics, Naiad's panoramic capability lets light enter and curve. Straight lines appear to bend, and the further away they are from the optical centre, the greater the barrel-like distortion—ideal for street scenes as well as pronounce portraits. Filling each and every frame with strong colors that define Lomography's signature look, 15mm will drive your shots to ever-more epic proportions.
Shoot Super Sharp Shots from as Close as 1cm
A close focusing distance of 0.01m, this lens invites you to take a step closer towards your subject, blur the background and plunge into the foreground. Play around and magnify portraits, exaggerate tiny features and puff up personalities. Watch the foreground dilate and the background contract as you amplify the world around you.
Finetune Your Shots with a Range of Fantastic Filters
The integrated lens hood doubles as a filter holder so that you can master the shading in your shot. Compatible with rectilinear filters with a maximum thickness of 2mm, Naiad's lens hood rotates a full 360° to give you complete creative freedom. Control the amount of light that falls onto your images with a Neutral Density Filter, bring out the subtleties in skies with a Neutral Density Graduated Filter, and use the orange and blue temperature filters to give shots a light, sunny glow or a cool, cinematic feel.
An Ever Expanding System
The Neptune Convertible Art Lens System is comprised of three interchangeable lenses, (now 4), each of which can be attached to the Lens Base to shoot at a fixed focal length of 3.5/35mm for Thalassa, 2.8/50mm for Despina, or 4/80mm for Proteus. And, of course, this 15mm for a powerful wide-angle perspective with a fixed focal length of 3.8/15mm. Although really a "fisheye" book, there are a lot of ideas for the 15mm in Lomography's "Rumble in the Pond – Fisheye Book".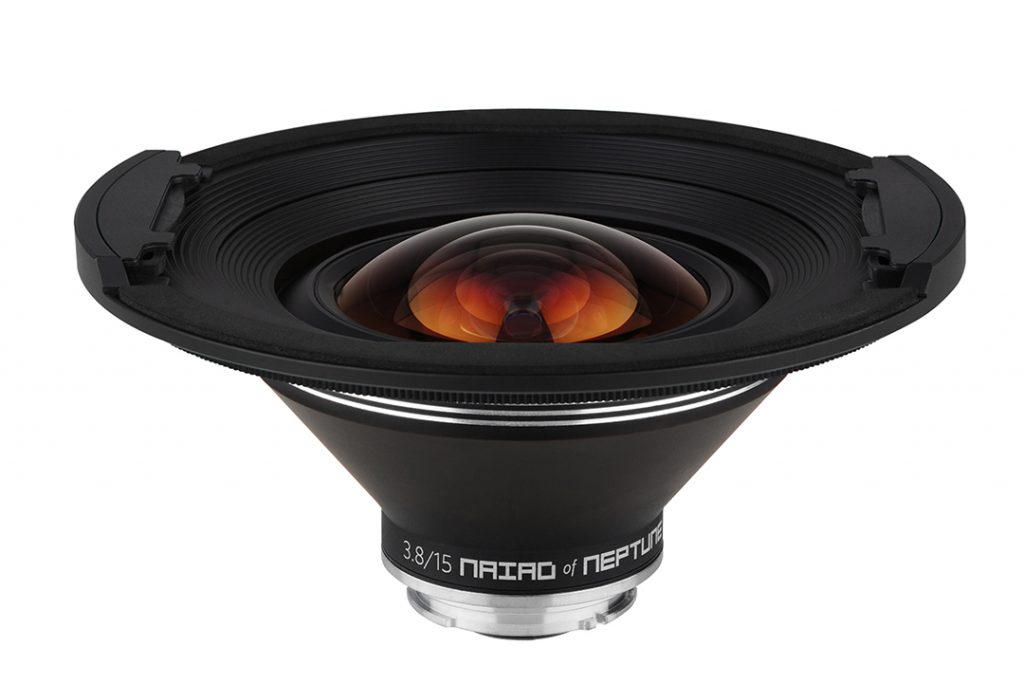 TECHNICAL INFORMATION
Focal Length:​15mm
Aperture Range:​f/3.8 – f/22
Closest Focusing Distance:​0.01m, or 0.4 inches
Field of View:​135°
Convertible Lens Base Mounts:​Canon EF, Nikon F or Pentax K
Multi-Scaled Diaphragm Aperture:​f/3.8 – f/22
Lens Construction:​9 elements in 7 groups
Filter Compatibility:​100mm (width) x ≥10mm (length) x 2mm (depth) rectangular filters
Lens Coating:​Multi-coated
Electronic Contacts:​No
| | |
| --- | --- |
| Specs | |
| Lens Mount | Neptune Lens Base |
| Brand | Lomography |
| Cover | Needs Neptune Lens Base |
| Available Apertures | f / 3.8 – f / 22 |
| Focal Length | 15mm |
| Material | Glass |