Peter Beard – The Wild Man of Fashion
Peter Beard was born in 1938 in New York, to a family that had  made their fortune in railroads. So, it was expected he would be ivy league. In 1957 he entered Yale, and began his pre-med studies. But, as life would have it, his heart was elsewhere.
Upon graduation, Beard traveled to Kenya and worked at Tsavo National Park There, he photographed the demise of 35,000 elephants and other wildlife, later to become the subject of his first book, "The End of the Game". Enamored with Africa, he bought a ranch,  which would become his lifelong home.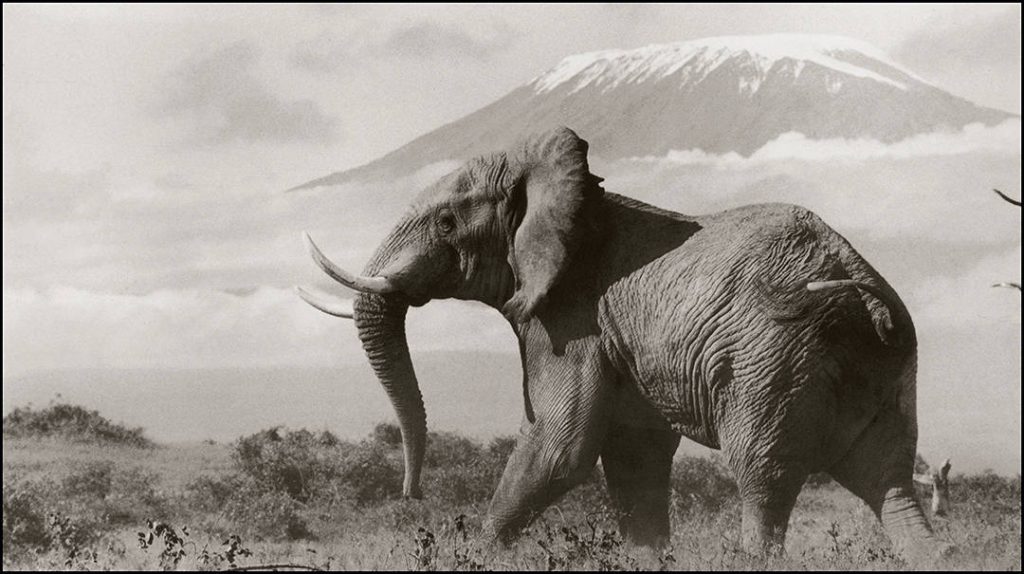 But much of his work is beyond just photography. He adds newspaper clippings, dried leaves, insects, old photos, photographs of women, quotes, found objects,… and even his own blood! (cheaper than oil paint, I guess)

Exhibition
His first exhibition was in New York in 1975. Since then, his work has been exhibited in Paris, Berlin, London, Toronto, Madrid, Milan, Tokyo and Vienna. Plus his work is included in private collections worldwide.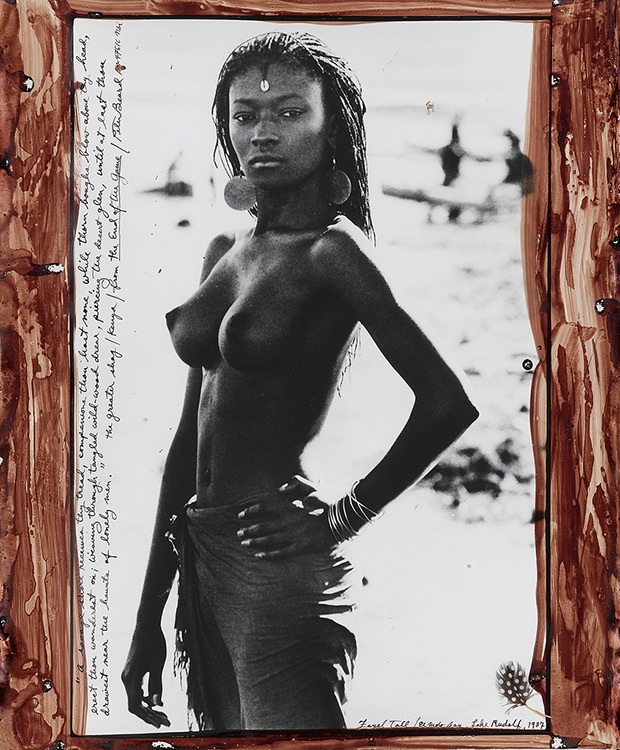 Peter Beard married his first wife in 1962. His second wife was the well known supermodel Cheryl Tiegs. And finally the last.  In 1986 he married Nejma Khanum. They had a daughter, Zara, for whom his book, "Zara's Tales" was written.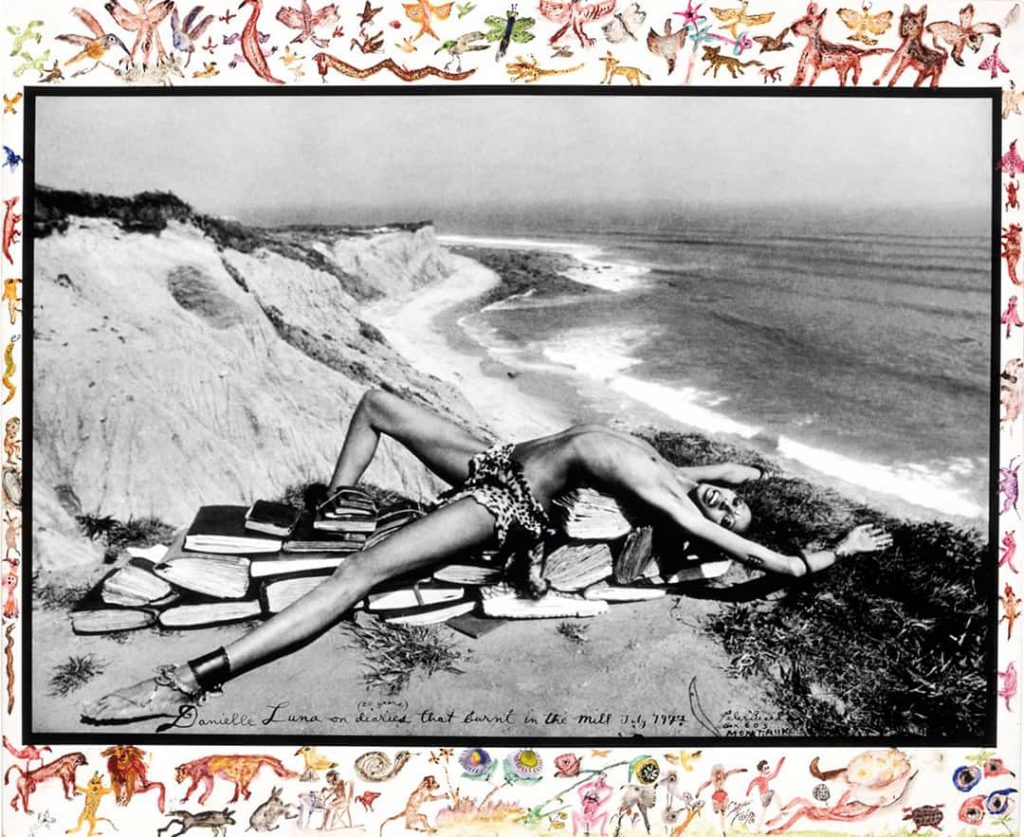 The Art Crowd
Beard had a  wide swath of friends, including  Andy Warhol, Andrew Wyeth, Francis Bacon, Karen Blixen, Truman Capote, Richard Lindner, and Salvador Dalí. Having this circle of friends, he has also photographed many well-known people.
He seems comfortable in any surrounding, whether he's at a New York nightclub or deep in the African wilderness. However, not without paying a heavy toll of drugs, debts, and beautiful women. Some would say, "A life well lived". And to think,…he almost became a doctor.
Wildlife or Fashion?
As a renowned wildlife photographer, Peter Beard made his reputation with "The End of the Game", not fashion. His impetus was the disaster at Kenya's Tsavo National Park, where tens of thousands of elephants starved because of encroaching civilization and conservation mismanagement. But this endeavor was just a precursor to who Peter Beard really was; Indiana Jones in disguise. He's always been known throwing caution to the wind. He'll swim in crocodile-infested waters without so much as batting an eyelash. Even after personally witnessing acquaintances being eaten alive or being gored by rhinos.
But his odds finally ran out while photographing a herd of elephants. Impaled on the elephant's tusk, his pelvis was fractured in 5 places, as well as having extensive internal injuries. They say he had no pulse as he was wheeled into the operating room. Luckily, he survived once more. And with a smile on his face!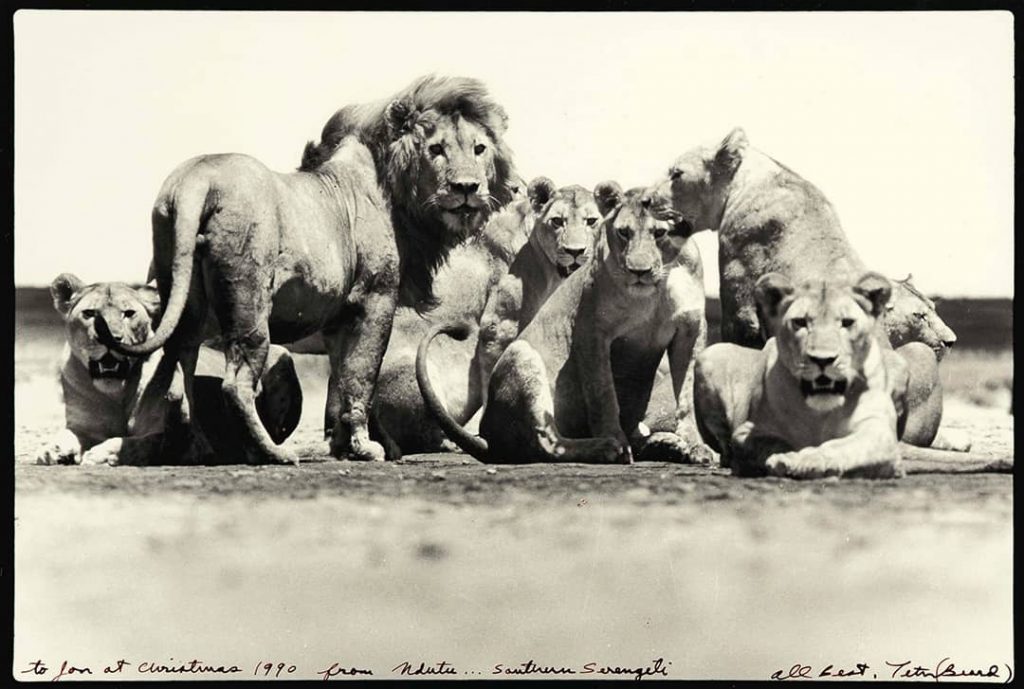 Africa and Fashion
Only a few weeks earlier, he was in Paris for the couture collections, which he photographed for French Elle. And now,…a hospital visit and extended recovery in Nairobi.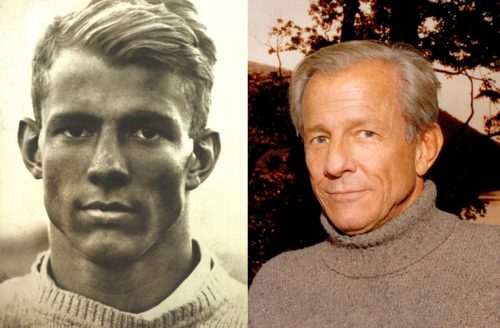 Beard's next door neighbor at his ranch was Isak Dinesen, back when she was a coffee-plantation owner named Karen Blixen, and his view of the Ngong Hills is the same one she described in "Out of Africa".
Peter Beard has been there over 40 years. When he first came to Kenya he was a teenager. But his love for Africa has never diminished. Fueled by the almost obsessional task of protecting the land and the animals, he has endured much. Jail, injury and somtimes even isolation. But he's weathered it all through what seems to be a 'calling'. Or just love of a fast disappearing landscape.
Beautiful Life
Peter Beard is remarkable for many reasons. Three wives, near financial ruin, drug use, near death experiences…even in his eighties,…will it ever end? No. For a man who has actually influenced the likes of Andy Warhol and Francis Bacon,…would you expect anything less? He'd rather be eaten by a crocodile than change his spots now.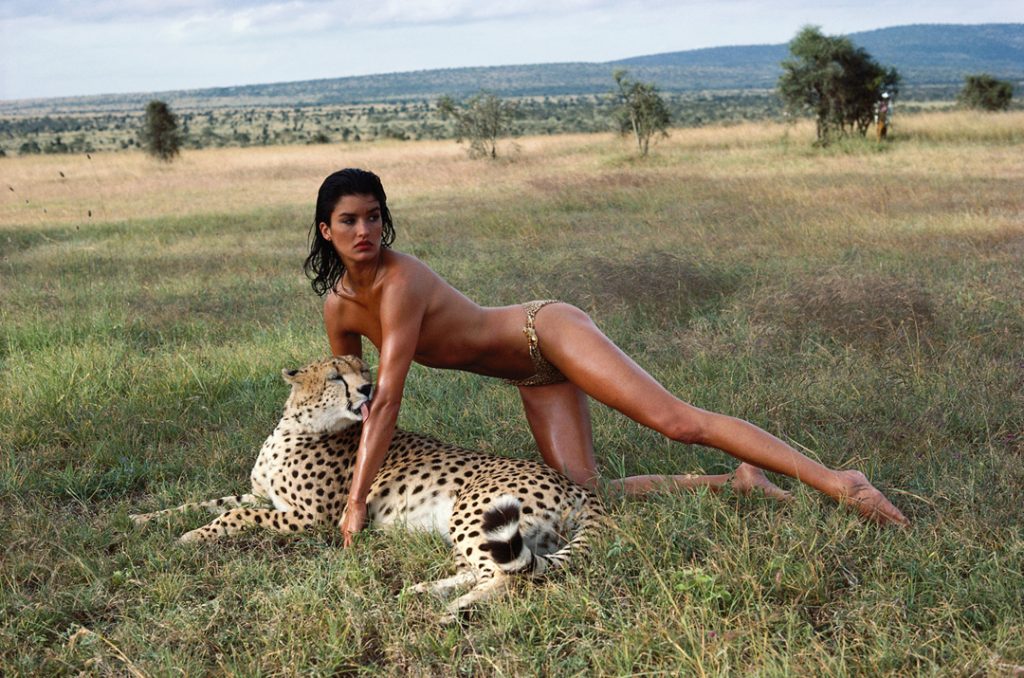 African Savannas to Clubs
Peter Beard is forever predicting the doom of the planet. But this is a man that has not one ounce of fat on his sinewy body, and can still hang at the clubs to the wee hours of the morning, and still look fresh the next morning! But he's saddened by what Kenya has become, and the forever lost wildlife. These days he comforts himself by reminding us, "The last thing left in nature is the beauty of women." Once the playboy, always the playboy.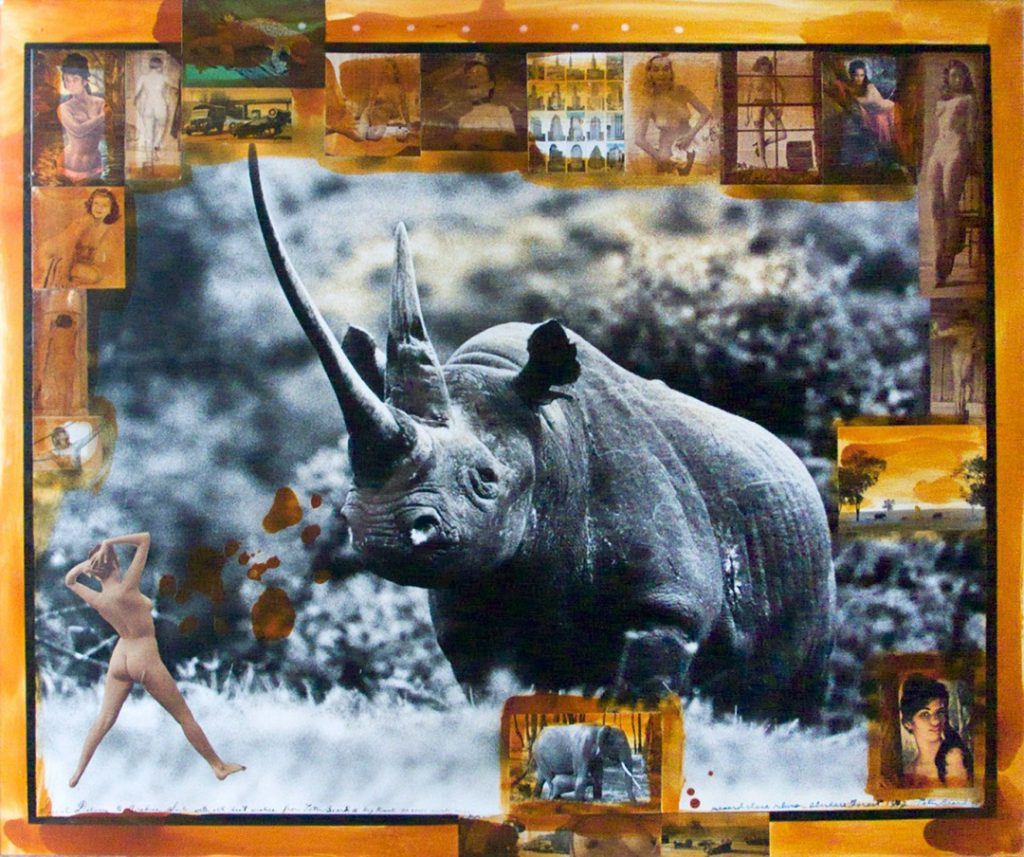 Girlfriends and Nature
Over the years, girlfriends, wives and friends have counted on Beard actually growing up someday. Oh, well. That ship has long since sailed. But his final 'revenge', (if he were a vengeful guy), may just be,….he outlasted them all.  Elephant goring notwithstanding.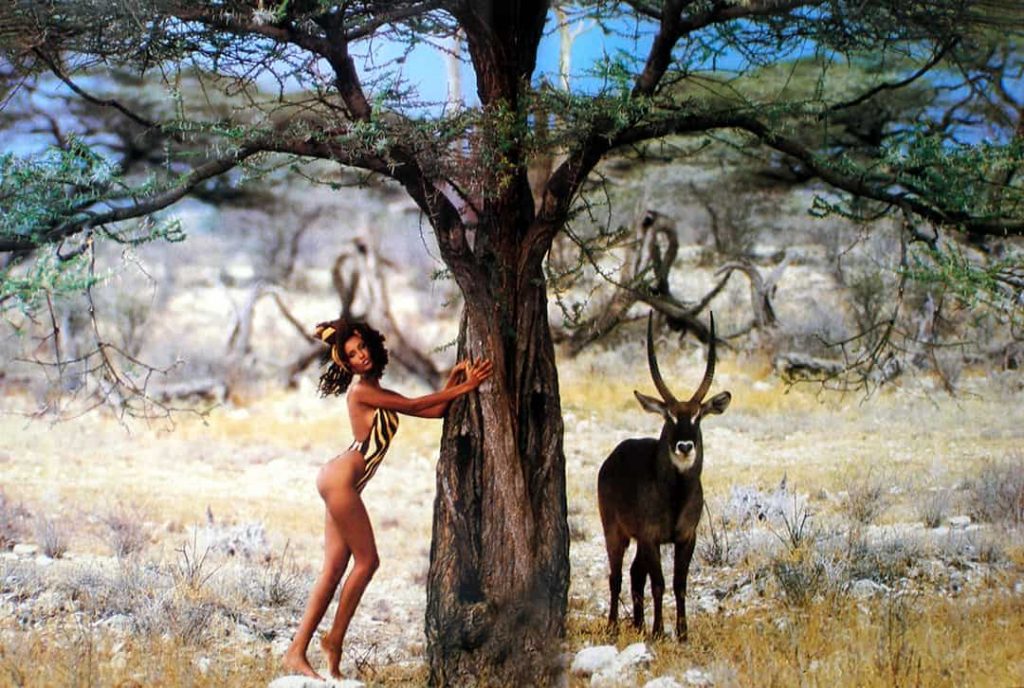 What Camera did Peter Beard Use?
Mostly Nikons.  So, is Peter Beard a fashion or an art photographer? Well, if you ask French Elle, they'll definitely say "fashion". If you ask his gallery in New York, they'll definitely say "art". But, do labels really matter? We just wish him kudos for an extraordinary life. Peter Beard has used many cameras, but mostly Nikon F's to F5's . (as in the Pirelli Calendar in 2009) I'm sure he would have embraced digital Nikons,….if he was born 20 years later.  Find Nikon F5