Lomography's Lomo'Instant
is an instant camera in the mold of the Fuji Instax cameras, but harkening back to the simplicity of the Diana's or Holga's, and started with a Kickstarter campaign. Polaroid is making something of a comeback. Having an actual physical picture in hand is kind of like it must have been showing the natives an image in the 19th Century.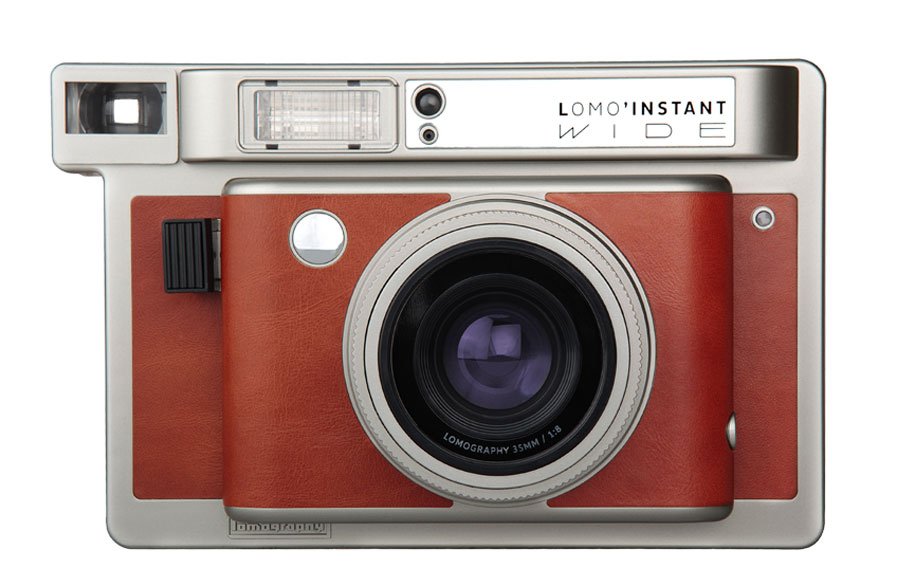 Lomo'Instant and Lomo'Instant Wide
I have to be honest. Which I'm sure will get me no linkbacks. There's the good, the bad and the ugly on this camera. First, if you're expecting a precision instrument, ala' Contax, Canon or Nikon,…forget it. Like all Lomography cameras, geared towards hobbyists and artists looking for a different kind of image, or just making a point, the build leaves a lot to be desired. However, it does offer a lot of control when taking the pic. A selection of removable lenses, switchable shooting modes, aperture control and multiple exposure ability.
Kind of in the typical Lomo retro groove. (and cheap plastic) Fujifilm Instax Mini 90 is better built and looks nicer. (to me) The camera has a similar faux-leather covering to the Lomography Lomokino and Belair models, and is available in black or white. There's also a model that's covered in real brown leather priced a little higher. No case is available, and it's kind of blocky and bulky.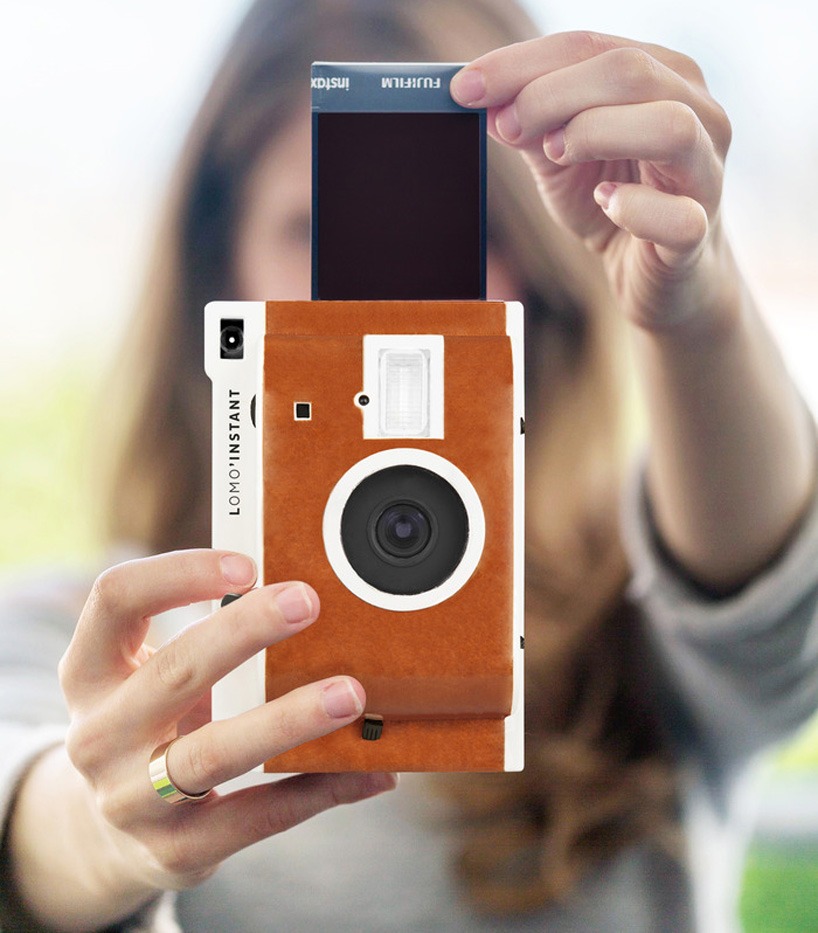 Flash or Not?
First is a mode switch, which enables you to choose between having the flash on, off or on auto. It does have a flash sensor, (probably thyristor,…they are not saying), which automatically adjusts the flash.
There is a chart molded into the side to tell you what settings to use for various shooting conditions. Kind of a "Back to the Future" sort of thing.
But next is the shutter release lever, (up to 1/125 shutter speed), which I'll admit is smooth. A simple, sliding focus switch lets you choose from two options between close-up and everything else. Setting the focus to close-up makes the front portion of the camera body protrude and vulnerable to breakage, so try to keep it in infinity mode most of the time.
It also sports a 'B' (for bulb) switch means that you can snap long-exposures. MX flip switch lets you take multiple exposures. You can take unlimited pictures on the same frame before the picture pops out. The exposure compensation dial can be used to adjust the aperture from -2 (f/32) up to +2 (f/8), the largest aperture
range on an instant camera.
The settings need a bit of trial and error to get right, but you'll soon be glad of the control offered when you see how opening up that aperture makes a big difference in dark shooting conditions. Probably the coolest original feature of all is the tiny round mirror on the front of the camera, which is for taking selfies.
There's an optical viewfinder, but it's rather on the small side.This ain't no Leica! However, the Lomography Wide version has a PC sync connection! Very cool. Why they didn't include it on the Mini version? No clue. They do have the room. BTW, no Fuji's have a pc sync.
Lomography & Fuji Film
Due to the camera using the readily available Fujifilm Instax Mini instant film, that's another plus. I advise hunting out bulk buys on eBay is a good way to go. Loading up the film is as easy as on any Instax cam – you simply tear open the foil wrapper, plonk the cartridge in, making sure that the yellow stripe matches up, and take a picture to eject the cover sheet. The flash has these little colored gels to place over it. You'll have to experiment with them.
The camera's fixed 27mm equivalent wide angle lens is really rather good. It works well on portraits and selfies and also means that you can pack a fair bit into long shots, too. A bundle pack with three additional lenses is optional and about $50 or so. The portrait lens is the best of the three and works well on mid-range photos of people, while the fisheye is probably the lens that you need the least,… but they only come bundled. All images are slightly on the soft side, (Lomo-esque). The camera is powered by four AAA batteries,…no NiCads or chargers here.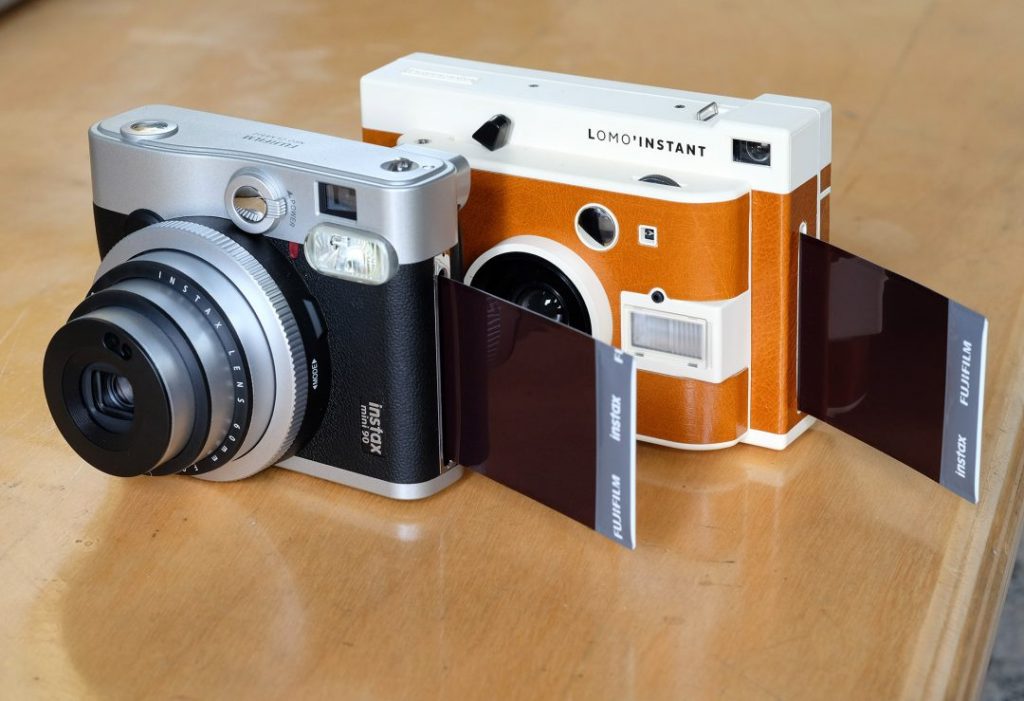 A True Lomography Camera
It does feel a little flimsy and the faux-leather finish is prone to marking. However, the amount of manual control is good, but not too overwhelming, even for photography newbies.I do love what's been accomplished in terms of an instant camera, but I'm hoping for a second-gen model with a few refinements, including a more robust build and a more resilient finish.I also like that the camera uses easy-to-find Instax film, but the costs do rack up as you rattle through those shots.
Due to some Fujifilm models offering better value, work as well and have better build, some thought should go into what's important to you. But I do understand the Lomography mystique.
The Lomo'Instant Wide is just that, and uses Fujifilms' Wide film. Otherwise, pretty much the same,….slightly bigger and clunkier. But they do have some advantages and are cheap,…well worth the price. I prefer the Wide, but film is more expensive.  Find Lomo Instant