Nikon 35Ti
The beautiful Nikon 35Ti
. Ok, that's a matter of opinion. I guess it was made to go head to head with the Contax T2/T3. Unfortunately, I would have made that "beautiful" into "gorgeous" if they had made it in black like the subsequently released 28Ti. But 28mm is a bit too wide for me. As a 90's Titanium body camera goes, this all metal body Nikon feels as solid as they come. Not heavy, just substantial.
Released in 1993, with the 28Ti coming out about a year later, it had just the right amount of analog over auto features on a camera that size. While Contax and Yashica were all LCD display cameras, Nikon opted for the top deck to have that retro analog feel. As far as performance went, it lacked the vignetting of the plastic Yashica, and was about the equivalent sharpness of a Contax T2. However, if I'm going to be honest, the microcontast and sharpness of the Contax T3 Zeiss lens was well beyond the 35Ti. But Zeiss is Zeiss. You either love the look or you don't. But the Nikons were no slouches, and could easily beat even 95% of all SLR lenses.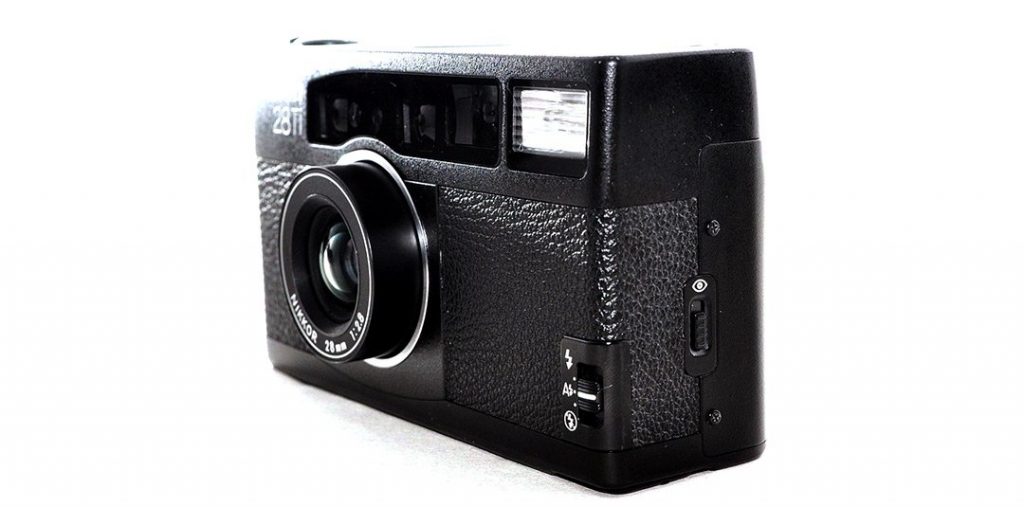 The King?
That said, a camera isn't just one thing. It's also ergonomics, reliability and ease of use. In that realm, Nikon 35Ti was King of the competition. The camera has one control dial at the thumb position which is easy to use. And makes sense. (as on most Nikons) While the covering on the camera makes it pretty slip proof, the boxiness of the design was not one of my favorite attributes. And the buttons are a bit small compared to Olympus or other compact cameras. But elegant. And the very large analog dials on the top are really cool. It displays everything you need to know in a very clear and concise manner.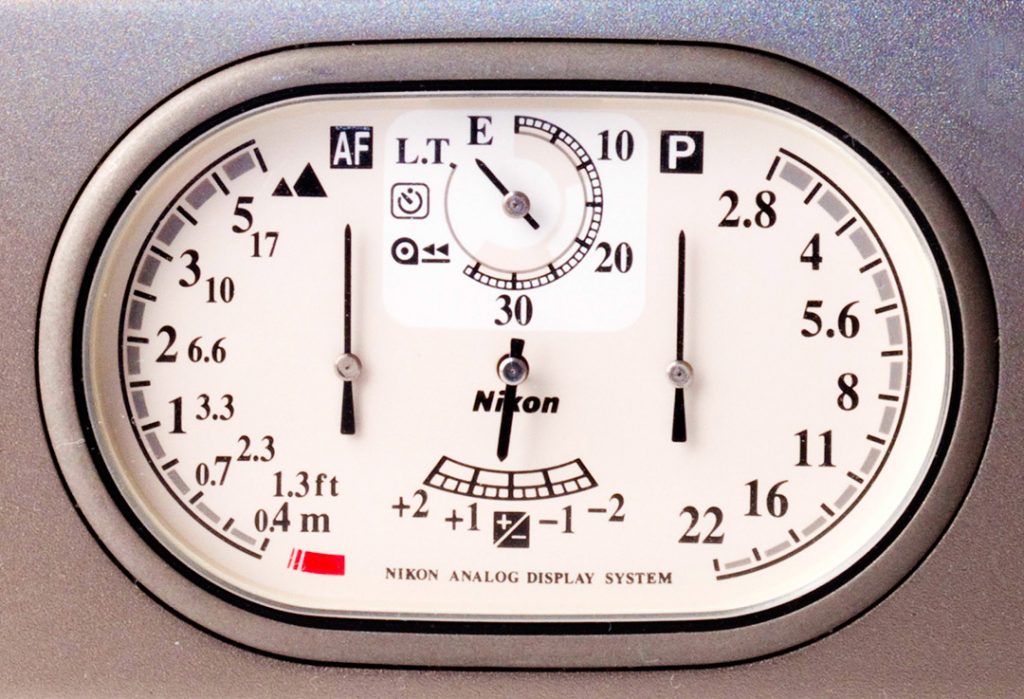 Only shutter speed and flash indicator are displayed in the viewfinder. (changeable in the menu) But those dials are beautiful, and are probably one of the top selling points of the camera. The viewfinder is no Leica M, but it is at least as good, (probably better), than the competition. So if a Contax T2 is fine, this bright and clear finder will be fine. It also displays a parallax compensation frameline. That said, these type of cameras are not particularly suited for macro. The closest focusing distance is about 16 inches. Plus there are framelines for the panoramic mode. I guess it's a cool idea, but I find it kind of silly. It's not "panorama" like a Hasselblad X-Pan.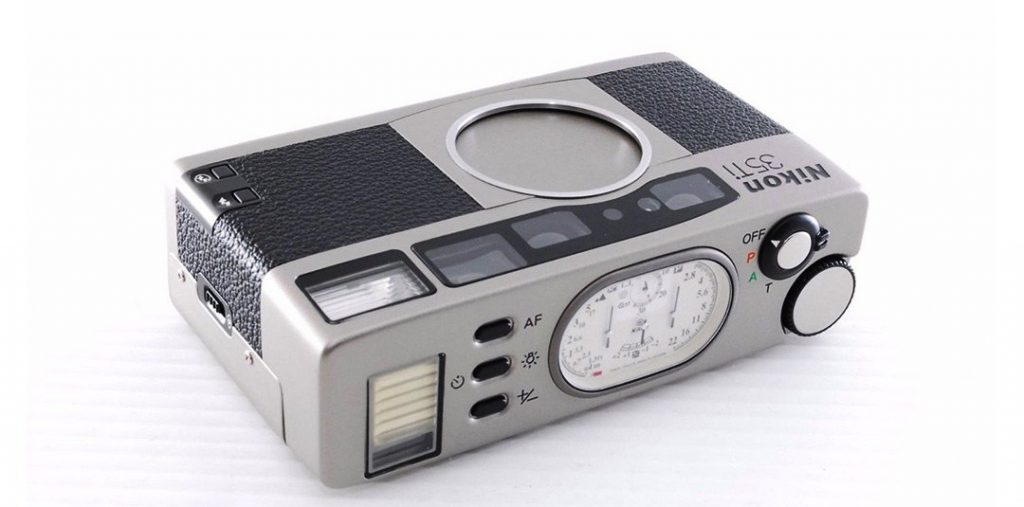 Shutter speed, exposure compensation indicator and flash indicator can all be seen inside the viewfinder. And Mode and set buttons control a custom menu. A big advantage over the Contax/Yashica/Olympus crowd. It has a single point infra-red autofocus system, which is very accurate. You also have 3 shooting modes; A, P, and T. The A is aperture priority, the P is Program mode and the T is like "Bulb",…long exposures. Unfortunately, there is no Manual mode. (quite common in compact cameras) However, it does have DX coding and exposure compensation from -2 to +2 EV in 1/3 steps. (so you can adjust ISO when pushing or pulling)
Manual Focus
You actually can manual focus this camera, and it works pretty well. Also, as opposed to most compacts, the Nikon 35Ti actually has Nikon's 3D matrix metering system! It's a primitive form, but it works stupendously. It also has center weighted if you prefer. But the autofocus works so well, even though it's a single point infra-red autofocus system, that it seems pointless in use. The autofocus locks on pretty quickly. The shutter speed goes up to 1/500 sec. and down to 2 sec, but only in Program mode. Why? I haven't a clue. But in Aperture mode, it tops out at 1/250 sec. Reasonable for this type of camera, but 1/500 would have been a real bonus.
The Nikon 35Ti has a built-in flash, and I'm a flash guy, so it works well for me. Buttons on the front allow you to force the flash off or on. But it does turn on automatically in dim light. You can also turn off Red-Eye reduction with a switch on the side. But, if you're taking night photos without flash, (cityscapes, etc.), you have to keep turning it off. I can find no way in the menu to remedy that.
Sexy? Uhhh..
The Nikkor 35mm f/2.8 lens is very sharp, as I said before. Wide open is slightly soft in the corners, but f/4 and beyond is sharp across the frame. Vignetting is pretty close to non-existent, and Nikon's coatings get you a lot of contrast with very little flare, even shooting into the sun. (within reason) However, the reason most people love this camera is ease of use, consistent images,…and it's sexy. Cross out the last thing. That's the Nikon fanboy in me talking.