Katherine Gillis
adds an incentive and a certificate program to her course "Become a Fearless Traditional Retoucher & Spotter" which also has new additions, such as a lesson on retouching platinum and palladium, and carbon transfer.
As a traditional analog retoucher & spotter for over 25 years, Katherine Gillis created a course called "Become a Fearless Traditional Retoucher & Spotter." She wanted to ensure that with the resurgence of analog photography that the art and techniques of applying dyes onto B&W prints would not be lost.

Katherine Gillis & Ansel Adams
She continues to retouch and spot the Ansel Adams Yosemite Special Edition Prints and work for photographers in the U.S. and around the world. Typically she gets prints that photographers find too challenging to do themselves. Most photographers have admitted to her that they don't enjoy retouching and spotting, however, it's a skill every photographer who processes and prints their own work needs to know how to do.
The online school debuted with the course in 2017 and much has been added without significantly increasing the price. I've recently made every single page secure so the address is now: https://www.ofcourseware.xyz. The course includes before and after photos and videos that show the techniques Katherine uses. Most importantly, there are some real time retouching videos. Students tell her they had heard the terminology before but never understood what it meant or how to apply the techniques.

Go Live!
Because Katherine includes live individual meetings as part of the course it gives students the opportunity to ask specifically about their own work and how to approach it. Beginning January 2018 Katherine will issue a certificate of completion to any student who completes the course, shows her in an online meeting something they have traditionally retouched or spotted themselves and in return Katherine gives and receives feedback.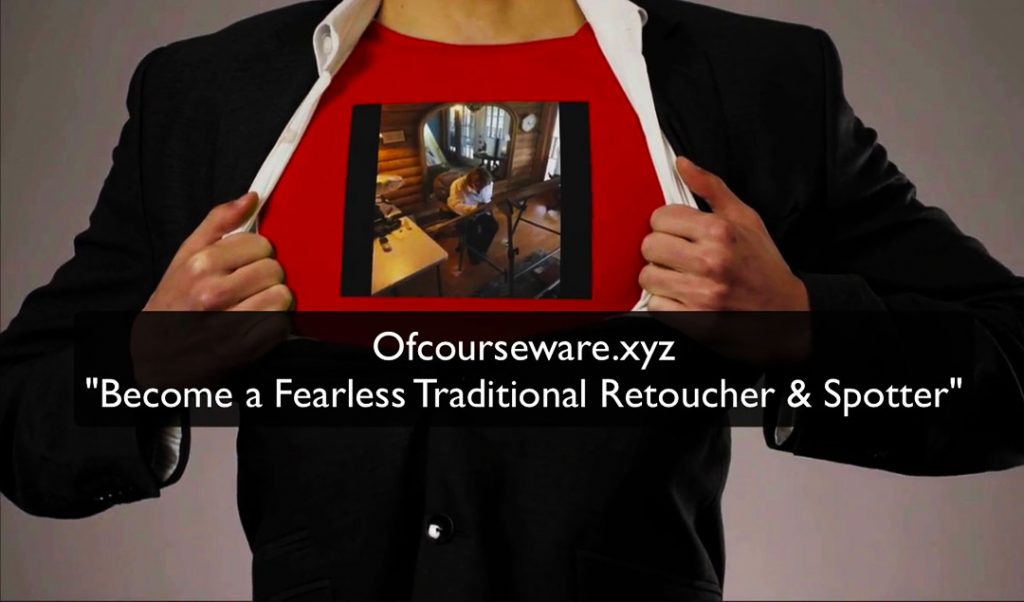 During January anyone who goes to the website, (click website link below), will want to get her FREE Tools & Resources Checklist and additionally will receive an incentive to buy before the end of January. Katherine has made it easy for anyone who has been on the fence to decide NOW is the best time to get this one-of-a-kind, step-by-step course. The course was created for newbies and professionals alike. Katherine has held back nothing from her years of experience.