Morganna Magee
is an Australian social documentary and photojournalist in Melbourne,Australia. Her body of work is quite extensive considering her age. Her personal work has mainly explored dealing with the humanity of a disability, being a woman, and exposing things good little boys and girls would rather keep hidden. The secret of a vanilla life. But Magee is anything but 'vanilla'. Her images have graced the pages of The New York Times, The Guardian, The Age, The Big Issue, The Weekend Australian magazine, Art and Australia magazine, Black and White Magazine and others.
Morganna Magee and MAP
She's part of a well respected collective of independent documentary photographers called the Many Australian Photographers (MAP) group and her work has been awarded numerous National and International awards, both in Australia and abroad. My favorite of her series was 'Showgirls', done in 2005. While still a student at Northern Melbourne Institute of TAFE, she was hanging out backstage at a local strip club. She has since done projects ranging from documenting Sudanese migrants to the disabled to recording the horrendous conditions of animals in a Nepalese zoo.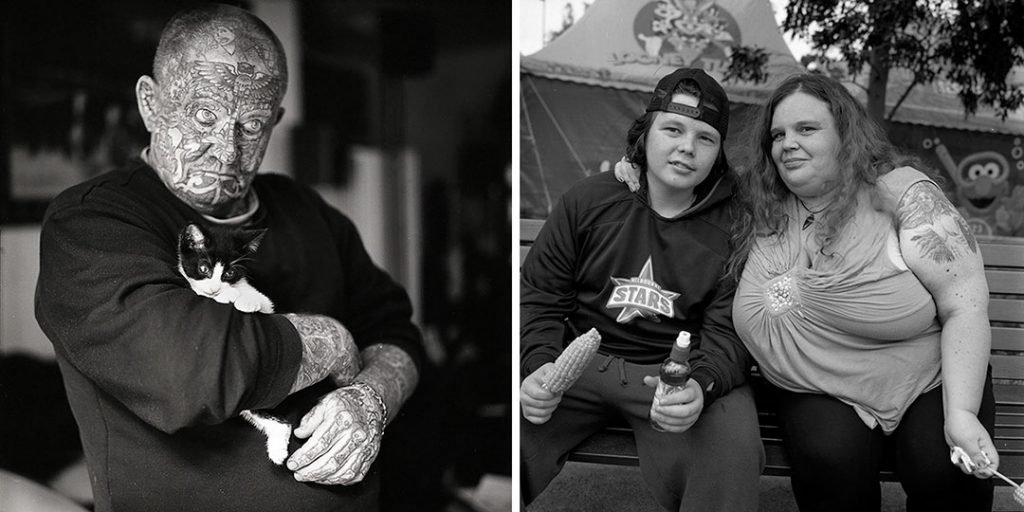 She says her inspiration comes from people like James Nachtwey and W. Eugene Smith. But, I can almost detect a modern day Helen Levitt in her work. She is almost obsessed with keeping it simple and real. While she uses a number of cameras, a major portion of her work is done using Fuji Neopan 1600 in her Nikon F90X
, with a 35-70mm zoom or 105mm
portrait lens. While she has nothing against digital, working with film enables her to work at a pace that produces true relationships with her subjects. Even the 'Showgirls' project took her 6 months.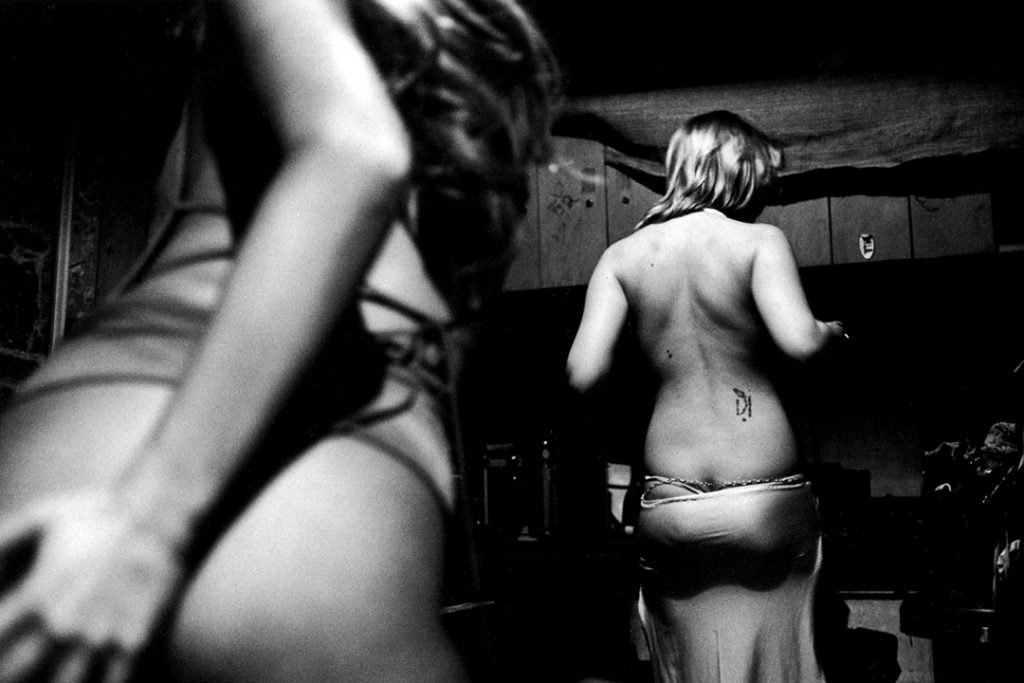 A Traditionalist
She's happy that she learned all the traditional darkroom printing and alternative processes in school. She feels it's what photography is really about, and important to learn,…even if you're working digitally. She's always said she "will be using film until they stop making it." She's still amazed when she takes an image that she thinks is good,…but, instead, it's spectacular.
Ms. Magee is photographing, teaching, doing seminars and continuing down a road less traveled. All 'down under'. Check out her website link below.