Helmut & Women of Power
by Jessica Jalali
Sometimes photographers and other image makers influence culture much more than they're given credit for. Of course, they too are influenced by a constantly evolving society. But do we fail to see the influence of an Andy Warhol,…or a Helmut Newton? Or do we just poo-poo their influence as inconsequential?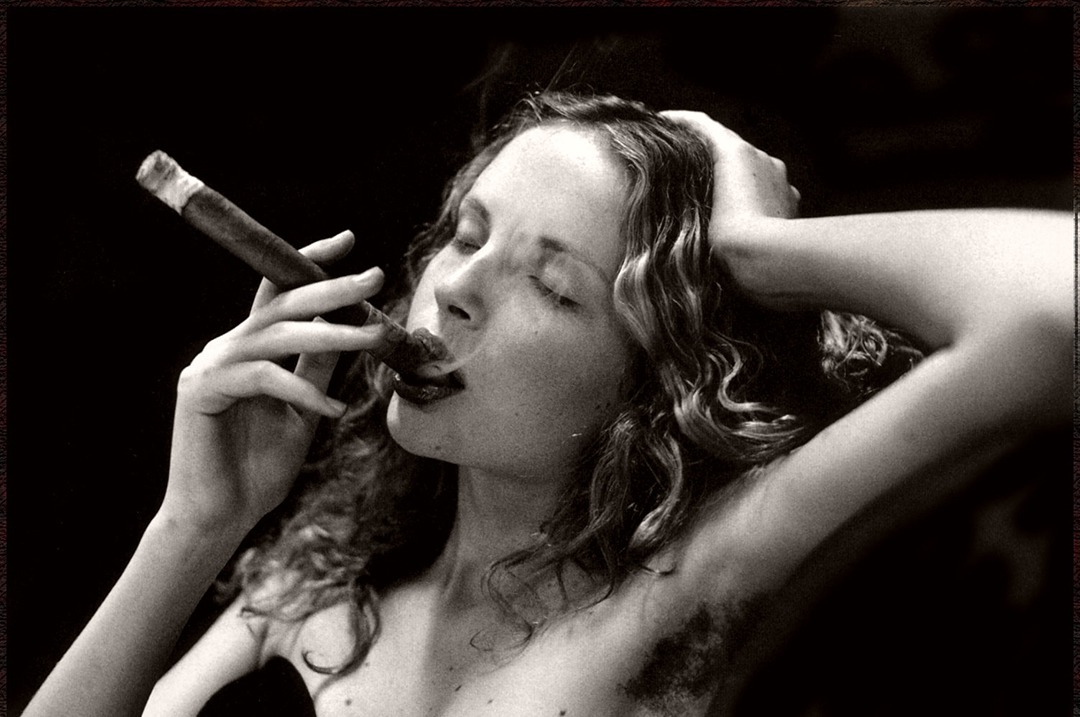 Helmut Newton and Sexuality
Looking at any of Helmut Newton's work, one sees many powerful parts at play. Yet, there is one that manages to stand out against it all; the frank and powerful sexuality of its subjects who are paradoxically female. Before Helmut Newton, even during the women's lib movement, women were photographed as pure baby dolls. Richard Avedon's Vogue covers of Twiggy with her big eyes fawning innocently amid naive poses. Similarly, Anjelica Huston is shown with her incredibly high fashion looks and luxurious stature. They were no doubt strong women. Yet, they each were photographed with careful consideration to preconceived notions of femininity. These women, in being photographed, were captured as being a number of things: gorgeous, fashionable, cutting edge. But powerful is not one of those things.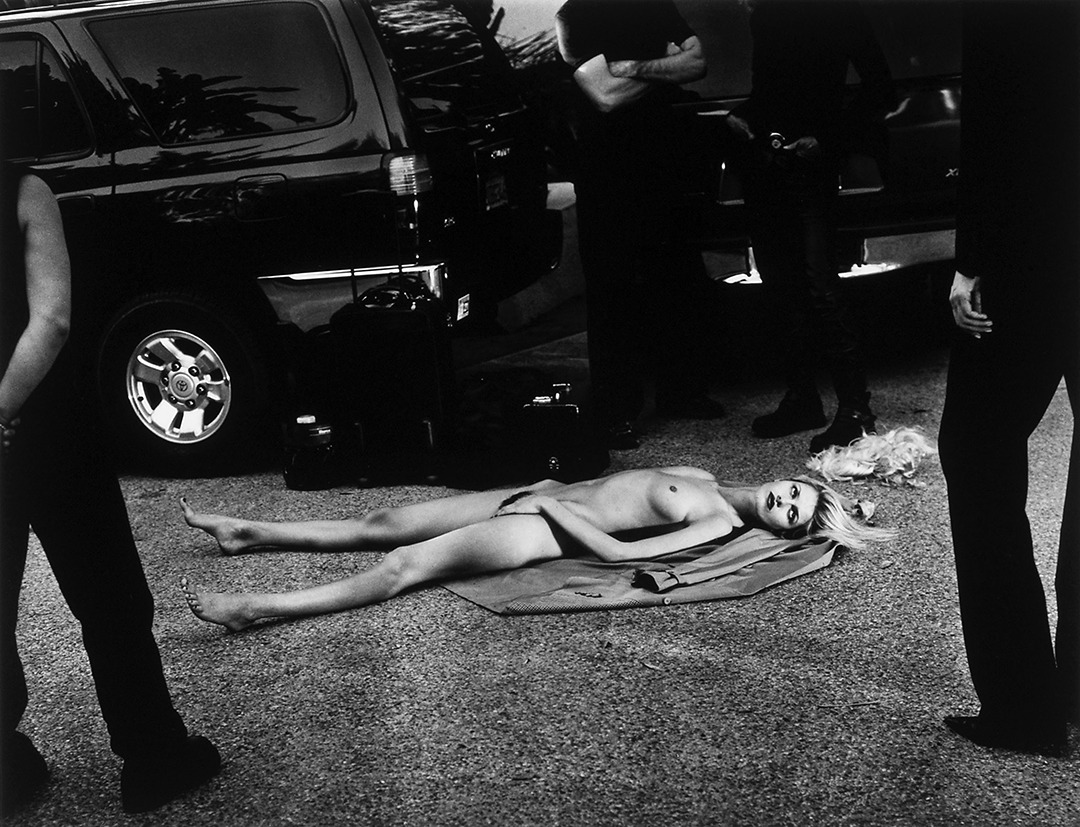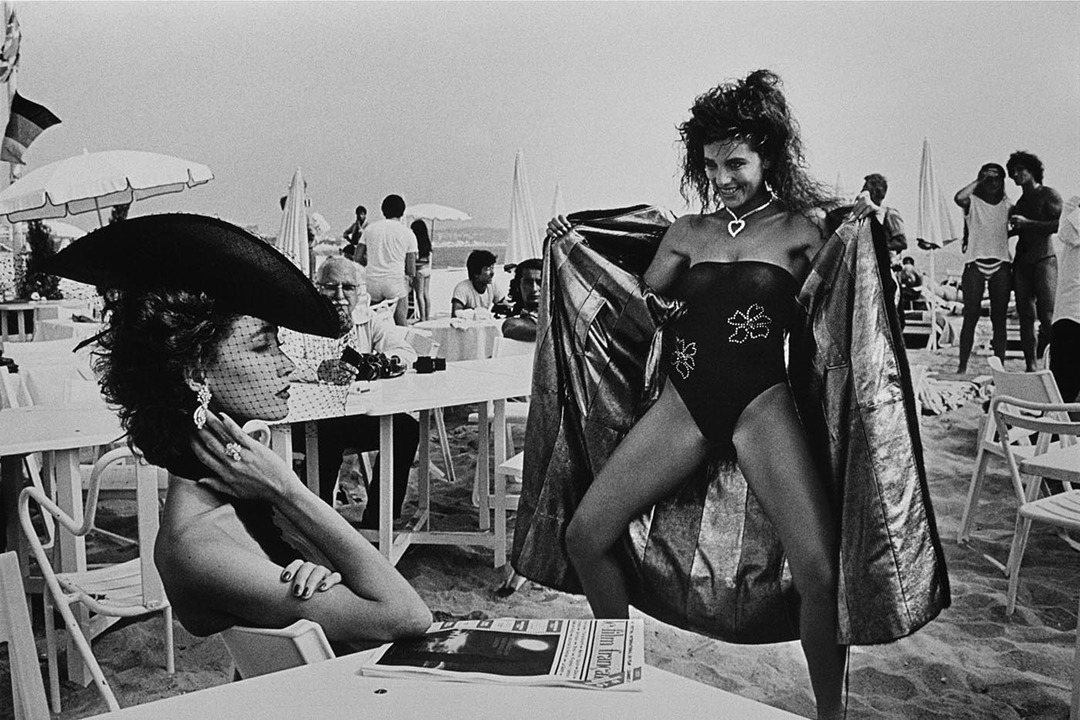 This changed with Helmut Newton photography and images. He photographed his female subjects as the dominant partners in all matters. They were the bosses and they were in charge, especially in their sexuality. Brash nudity captured by Newton's lens allowed one to feel that these women had a sense of ownership. They owned their bodies, their sexuality, and their lives. These women were not baby dolls who were at the mercy of others. If anything, with the BDSM imagery, others were at their mercy. The female subject was portrayed in a bold new light. The eroticism and power that oozed from these photographs cemented a new position for women in media as the bosses and ultimately, as the badass bitch.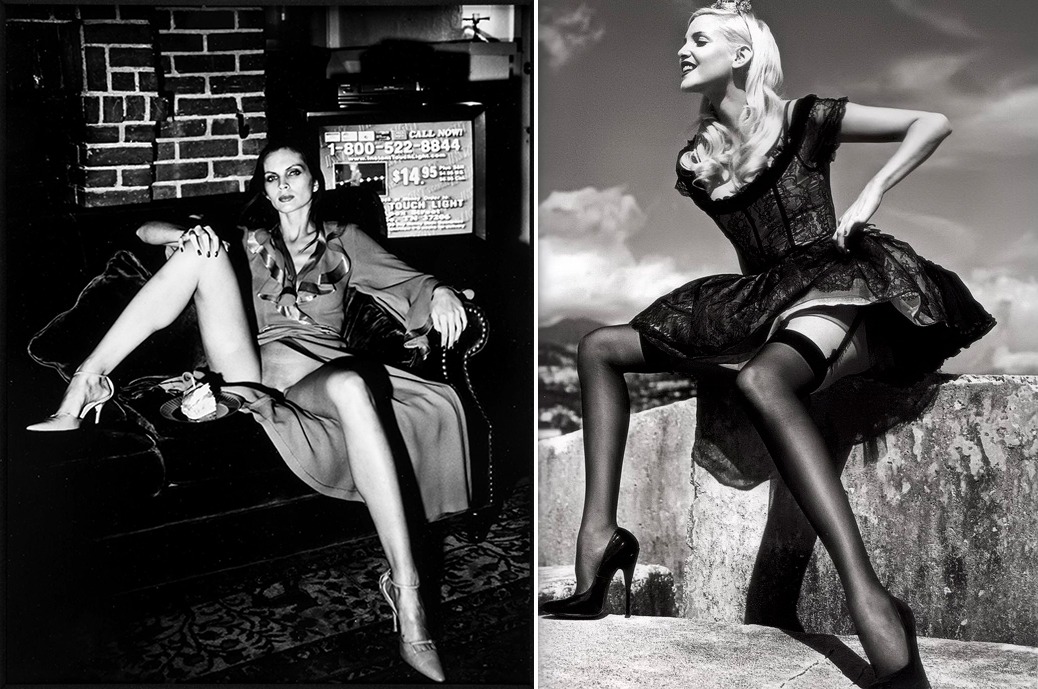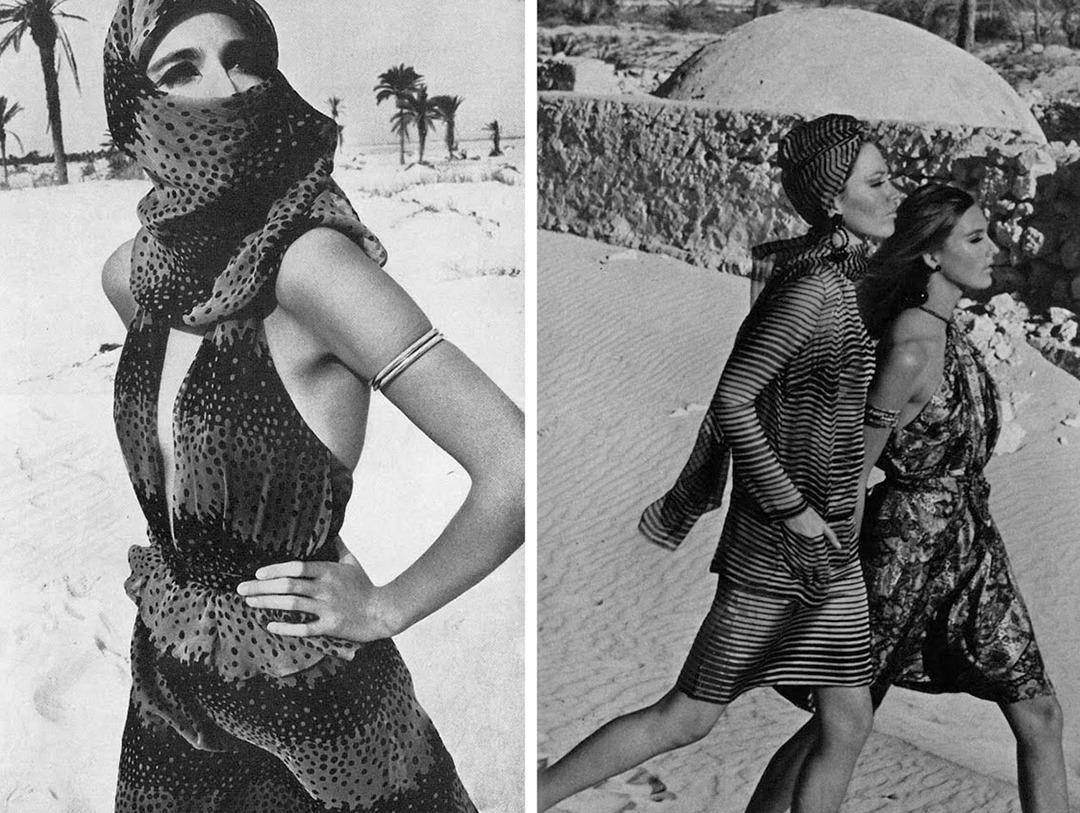 The Square Image – Rolleiflex to Hasselblad
Helmut Newton photography applied the Rolleiflex TLR's early in his career, including most of the time he spent in London. But shortly after his move to Paris, (he never really liked London), he began using the Hasselblad 500 C/M
. (mostly with the Zeiss 80mm
) While he did use Olympus MJU's
and Plaubel Makina 67
cameras in his personal work, the Hassy pretty much was his weapon of choice throughout his career for assignments.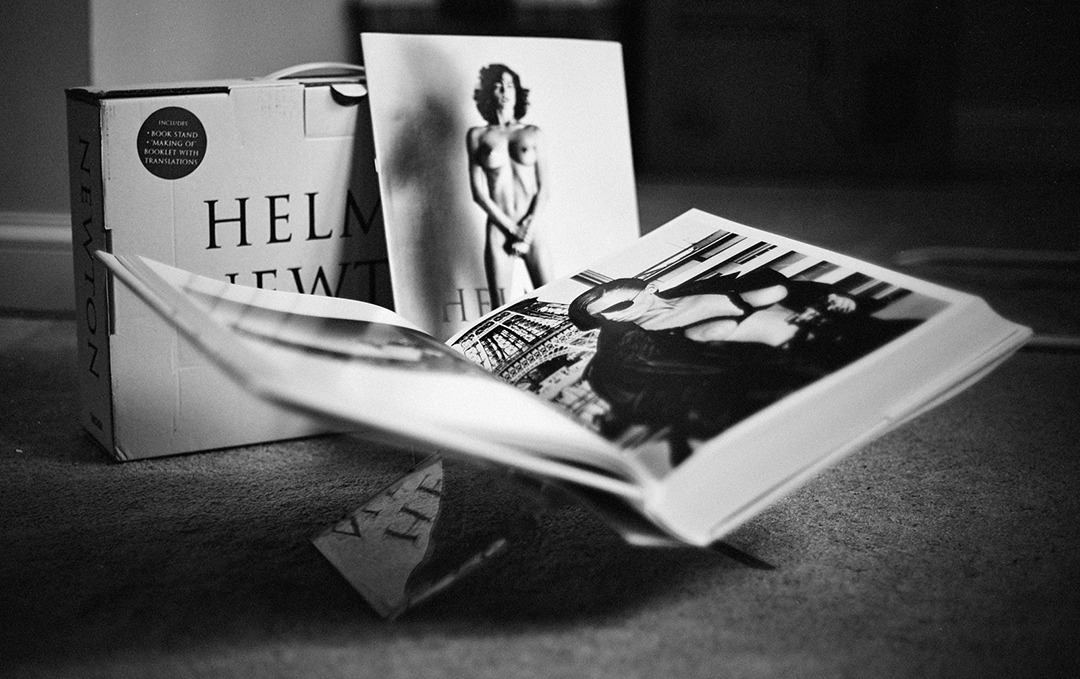 The Godzilla of Books
Helmut Newtons' "SUMO
" is the Godzilla of art books. Since it's come down in price quite a bit, (the original signed copies were many thousands of dollars,…and still are), I'm advising all collectors and aficionados of Helmut's work to acquire a copy of "SUMO". I don't know if it's the physically largest book ever published,…but SUMO was a titanic book in every respect: it broke records for weight, dimensions, and resale price.