Retouching
negatives and prints was a norm as late as the nineties. There were no serious artists or photographers that did not get their negatives and prints spotted. Not Helmut Newton, not Sebastião Salgado,…not Ansel Adams. But today, one of the few remaining masters of retouching film negatives and prints is Katherine Gillis. And she's hoping to share her skills in something that is both art and science.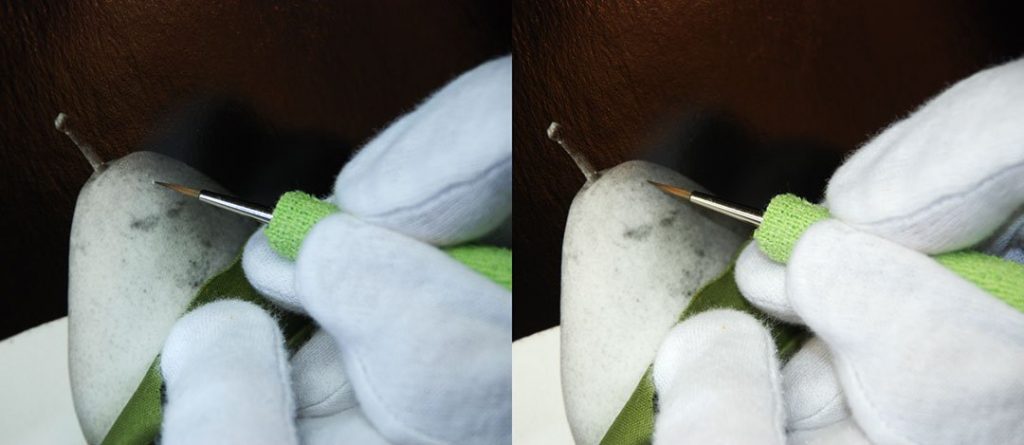 Retouching Analog Prints (and Ansel Adams)
Yeah, we know how to remove dust and bring clarity to a digital file. But if you're still working with silver halide darkroom prints, what was once a common thing is now becoming a lost art. Katherine Gillis studied at Veronica Cass Academy in Florida, the place to go to get the best training at the time. In Santa Fe and Colorado she worked in color labs, perfecting techniques she'd been taught and developed on her own.
While working for a lab in Santa Fe, Alan Ross, master photographer and printer of the Ansel Adams Yosemite Special Edition Prints, contacted her. A former Adams assistant, he asked if she would attempt the spotting for some limited-edition Adams prints. She couldn't contain her excitement – or her anxiety at being given that opportunity at such a young age.

Many photographers started seeking her out, and for more than 20 years, she ran her own company, 'Perfected Image'. Alan Ross continued to ship her Ansel Adams prints. She was often working 18- hour days. But it was doing what she loved best.
The Great Digital Takeover
Fewer photographers were using film. The siren call of "digital" was consuming vast portions of the population. And then a few years ago, the surprise resurgence of film had many photographers moving back. And the under 35 crowd was taking up more and more of the marketplace. (according to Ilford sales) Magazines started requesting film photography. (Purple magazine, etc.) But during that digital tsunami, many professional retouchers found themselves out of work.

But Katherine Gillis hung in there with Alan Ross and his prints and the photographers who decided not to disappear into digital. But then she needed to supplement her income. As fate would have it, an inattentive driver rear-ended her stopped car at 55 mph. She was so impressed with how the medics handled the scene that she wanted to give back. Hence, she trained as a volunteer ambulance driver and soon trained as an EMT herself.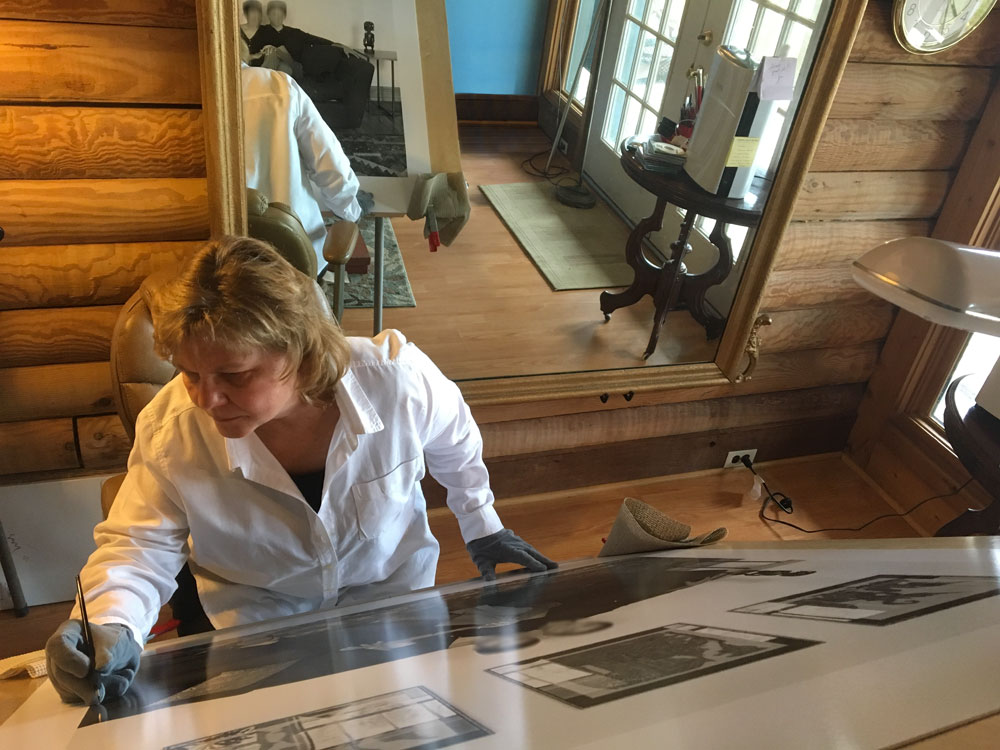 A Dead End?
End of a retouching career, with a lost art vanishing altogether? Not likely. While doing both for many years, the resurgence in film photography has not only grown her retouching schedule, but inspired her to give back after 20 years as a Master retoucher. As she continued with custom retouching, she knew it was also her time to teach, and share her skills. Pass the baton, so to speak. Not holding anything back, she shares with professional and beginner photographers everything she knows about retouching and spotting in a new online course. Something that was only possible with onsite workshops a few years ago.
Become a Fearless Traditional Retoucher & Spotter
Together, with photographer Carol Butler, she is debuted her online school with a full retouching course with discounts for EU students to offset VAT. Her course, "Become a Fearless Traditional Retoucher & Spotter" was beta-launched in January 2017, but has now advanced substantially. With the plethora of testimonials, she is still adding content about dyes, special papers and all the other "tricks of the trade".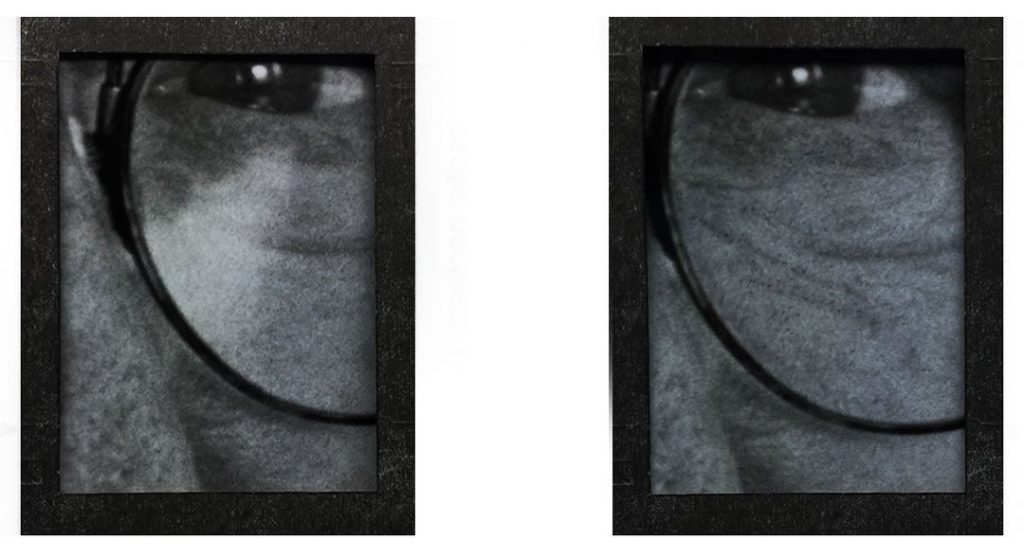 Providing valuable archival services will become paramount in the growing world of silver halide.  Marshall's
appears to be one of the few companies to survive who provide transparent dyes for both photos and negatives.There are things in life that still require the human touch. A tattoo, an original oil painting, a chef's genius. And this is one of those things that needs our human selves,…not our digital assimile. Join Katherine and learn retouching at her online courses and workshops, or to retain her services, at her website below.