Helmut Newton – The Original Icon of Edgy?
The top photographer people are interested in is Helmut Newton, sometimes referred to as the "King of Kink",….and for good reason. I have, and have watched, the movie " Frames from the Edge: Helmut Newton", which in my case is on VHS tape. (I've had it awhile) It was quite enlightening, and Helmut was quite candid about his successes and failures. Personally, I love it. Get it if you love Helmut.
Helmut is mostly known for using his little Hasselblad 500, but in fact, like most photographers, he used many different cameras. (Paubel Makina, Olympus Stylus, Rollei TLR, etc.) Since most of his work was natural light photography, (yes, he used strobes and umbrellas in the studio), his work has a certain stylized timbre to it.
I'll tell you how much I loved him when I was younger. I bought a Hassy  to emulate him! I eventually went to Nikon and Rollei 6008, but he had a lot of influence on me before I found my own voice.
Berlin and the Early Years
Helmut Newton was born Helmut Neustaedter, in Berlin, Germany in 1920. His early studies were at the American School in Berlin; however by 1936, as his fascination with photography began and his disinterest in school waned, he left school and started an apprenticeship with then renowned photographer Elsie Simon, known as Yva. Celebrated for her elegant fashion, theatre and nude photographs, Yva inspired Newton throughout his career.
In 1938, Newton's parents secured him a passage on a ship to China, fleeing Hitler's vicious campaign against German Jews. Newton stopped in Singapore where he stayed until 1940; he then moved to Australia. Newton later joined the Australian army, serving five years.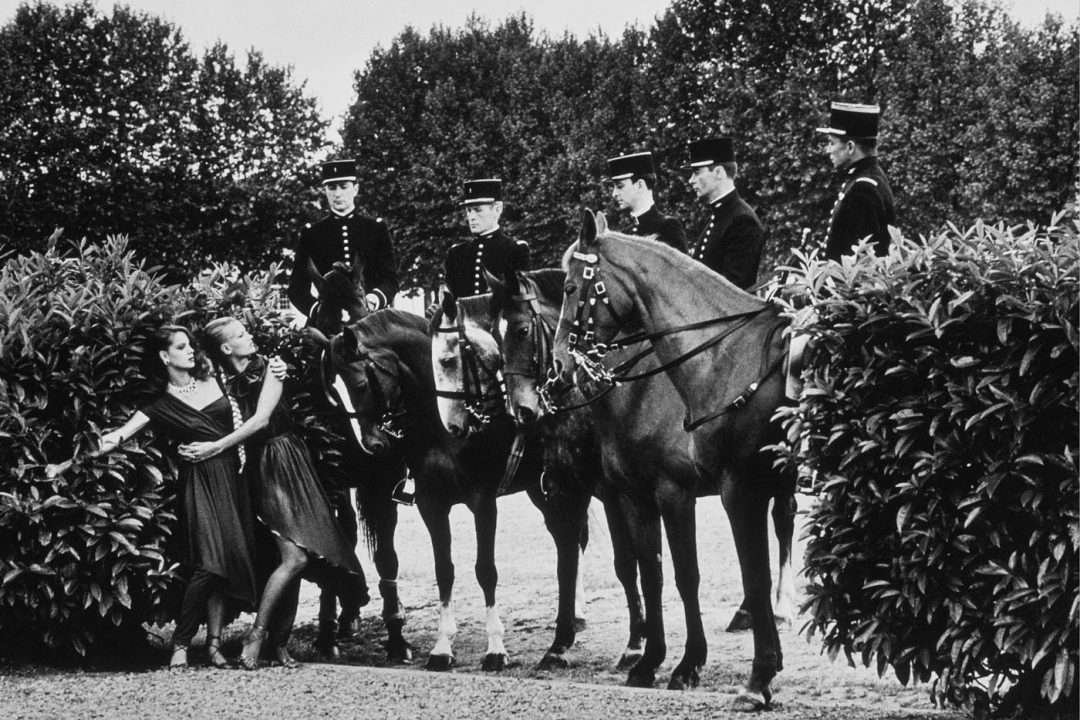 On to Vogue
In 1948, Newton married actress June Brunell, a fellow photographer who later would photograph Newton and work with him on his books. Brunell remained his partner for more than 55 years until his death. During this time, he changed his name to Newton, and opened a small photo studio in Melbourne. He worked for various Vogues from the 50s on. It was a magazine that he stamped with his trademark images for a quarter century. Throughout the years, Newton contributed to magazines such as Playboy, Queen, Nova, Marie-Claire, Elle and the American, Italian, and German editions of Vogue.
After a nearly fatal heart attack in 1971, and with the encouragement of his wife, he began to photograph overtly sexual images. The cool statuesque, and sexually practiced women in Newton's fashion and personal photographs were his most controversial creation. Helmut's photographs featured vignettes he staged, often of fraught moments heavy with overtones of voyeurism, fetishism, lesbianism, and sado-masochism, his women outraged some feminist viewers and satisfied others. His dramas stopped short of pornography, and most took place in European jet-set retreats. His black-and-white photographs combine the feel of 1930s noir photojournalism with aspects of New Wave films, reflecting his directorial mastery. Over the years, Newton's work centered primarily on fashion, nudes, and portraits, with the three categories often mixing.
Provocative
Newton challenged conventions, and created a provocative, hybrid photography that embraced fashion, erotica, portrait, and documentary elements, producing a highly stylized interpretation of elegant and decadent ways of life. Newton turned his attention to making powerful, confrontational nudes. He conceived witty, erotic picture stories for the American magazines Oui and Playboy.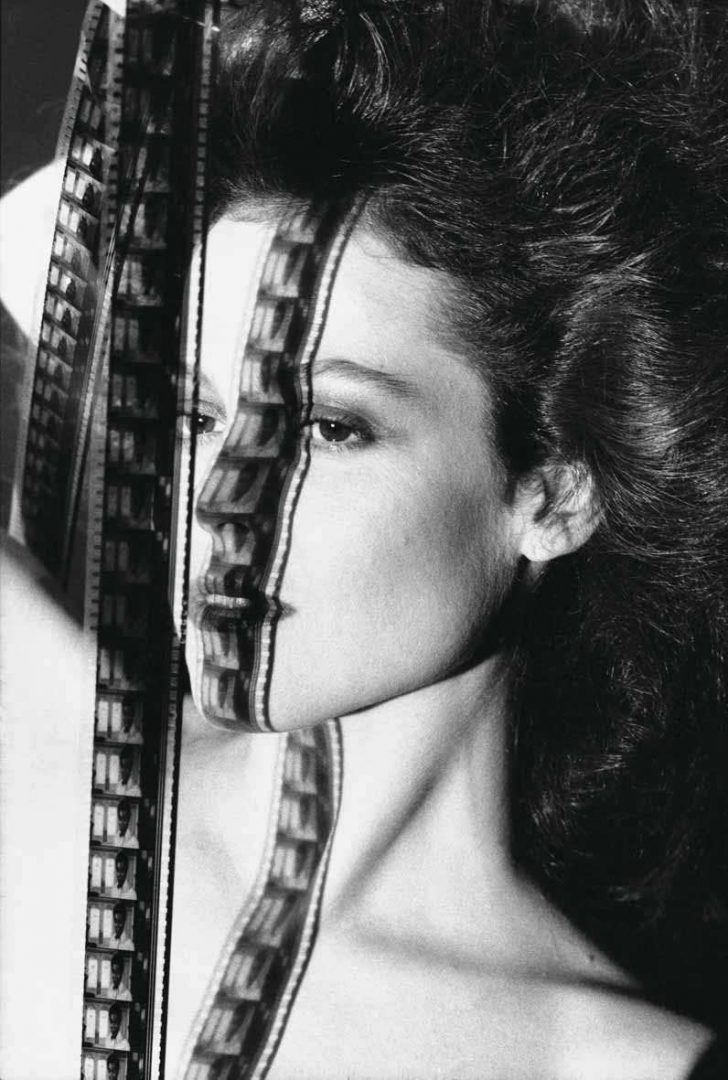 Portraits of celebrities became an evermore important aspect of Newton's work, and published widely. In 1975 Paris, Newton staged his first one-man exhibition. The following year he published his first book, White Women. Over the next twenty-five years he worked steadily and productively, publishing a series of books and creating countless exhibitions, the most impressive of which was surely the large-scale celebration of his career at the Neue National Galerie in Berlin on the occasion of his eightieth birthday in 2000, accompanied by the simply titled book, Work.
Newton was highly sought after until the end of his life. He died of injuries from a car accident at the Chateau Marmont in Hollywood, California in 2004. Shortly before his death he had established the Helmut Newton Foundation in Berlin, Germany, and donated approximately one thousand of his works to his native city.
A Real Impact
Helmut Newton was a photographer who has had an unbelievable influence on an entire industry. Along with Guy Bourdin, probably more so than any other 20 famous photographers combined. Whether you're a street photographer, art photographer, or fashion photographer, you can not deny an influence that goes far beyond his own field. We must salute not only a new bastardized genre, but finally elevating photography to an accepted artform. Thank you, Helmut. You will always be loved.
Early in his career he used the Rolleiflex 2.8, but mostly used a Hasselblad after the early 60s. Find Hasselblad 500CM
Highly recommended are any of the published books Helmut Newton produced, including the humongous SUMO. Available on Ebay. I have yet to see one I didn't love. They are especially amazing when put in the context of being in the "film" era. Helmut Newton Books