Jan Saudek – Hand Tinted Macabre
In a Jan Saudek biography, he reveals he got his first camera in 1950. It was a Kodak Baby Brownie. Not even an 'adult' German Kodak. He apprenticed to a photographer and in 1952 started working as a print shop worker, where he worked until 1983. In 1959, his wife gave him a more professional Flexaret 6×6 camera. Although he seemed to favor Rolleiflex cameras in later years. After completing his military service, he was inspired in 1963 by the catalogue for Edward Steichen's "The Family of Man" exhibition, and started his journey to become a serious art photographer. In 1969, he traveled to the United States and was encouraged in his work by curator Hugh Edwards.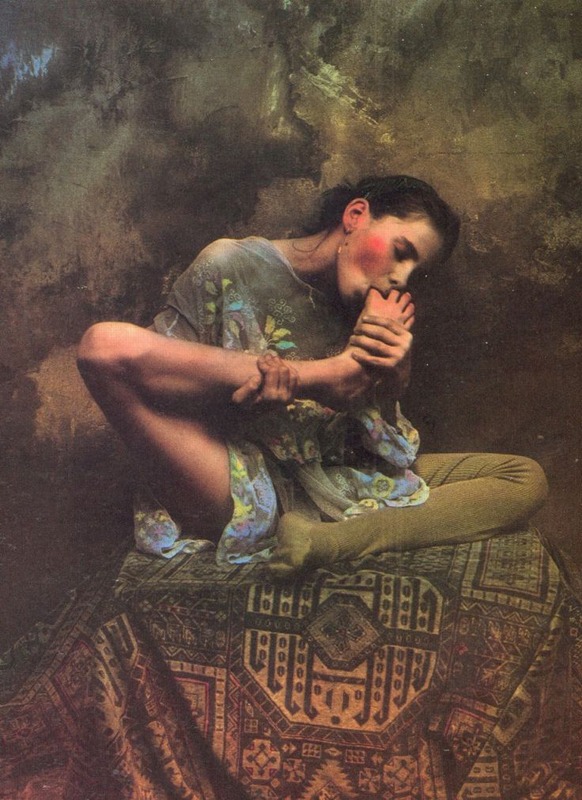 Returning to Prague, he was forced to work in a clandestine manner in a cellar. To avoid the attentions of the secret police as his work turned to themes of personal erotic freedom. From the late 1970s, he became recognized in the West as the leading Czech photographer, and also developed a following among photographers in his own country. In 1983, the first book of his work was published in the English-speaking world. The same year, he became a freelance photographer as the Czech Communist authorities allowed him to cease working in the print shop, and gave him permission to apply for a permit to work as an artist. In 1987, the archives of his negatives were seized by the police, but later returned.
Jan Saudek – A Lifetime of Politics
His best-known work is noted for its hand-tinted portrayal of painterly dream worlds, often inhabited by nude or semi-nude figures surrounded by bare plaster walls or painted backdrops. Can you remember hand tinting? In this they echo the studio and tableaux works of mid nineteenth century erotic photographers, as well as the works of the painter Balthus. His early art photography is noted for its evocation of childhood. His later works often portrayed the evolution from child to adult (re-photographing the same composition/pose, and with the same subjects, over many years). Religious motifs or the ambiguity between man and woman have also been some of Jan Saudek's recurring themes. His work was the subject of attempts at censorship in the West during the 1990s.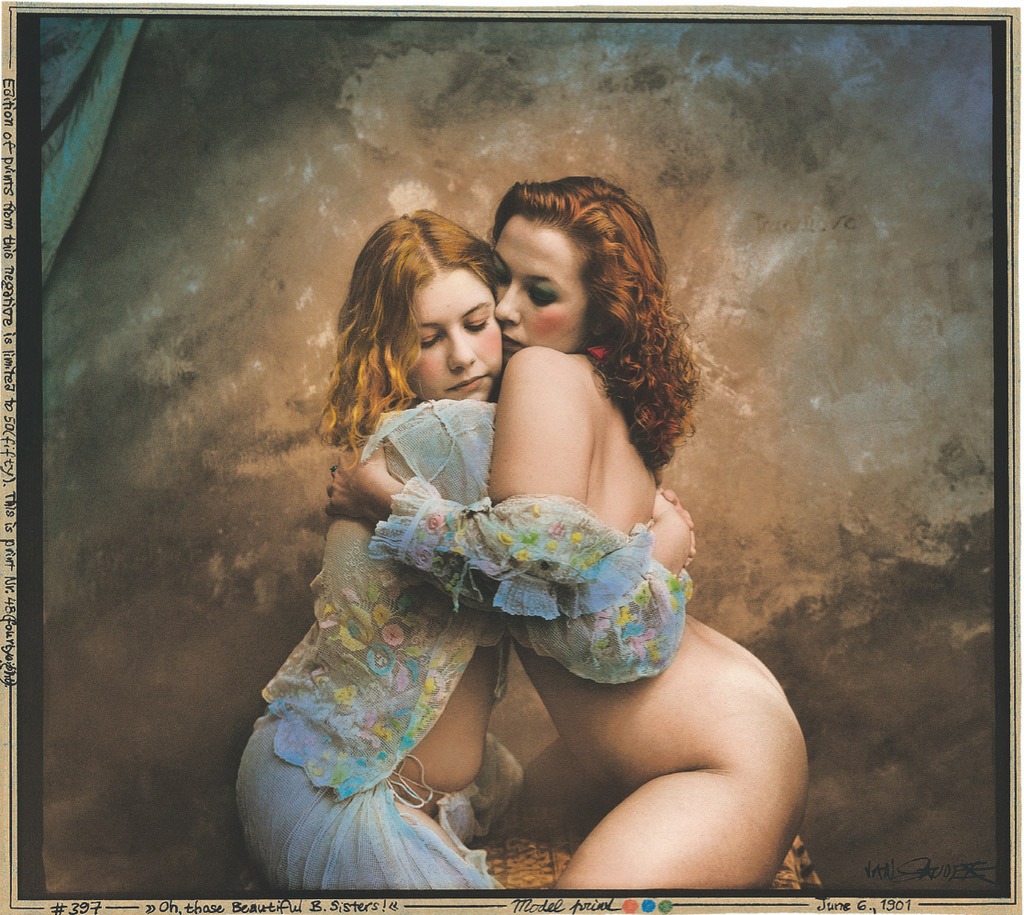 Some of Saudek's work has been used as covers for the albums of Anorexia Nervosa and many other musical artists.
Saudek's imagery has had a mixed international reception. While he had shows in the United States and in Australia, in 1970 his work was shown at the Australian Centre for Photography.. In the same country, by contrast, Black Sheep & White Crow, which features a semi-naked prepubescent girl, was removed from the Ballarat International Foto Biennale on the eve of its opening on August 21, 2011 following child prostitution claims. Therefore, a claim that was ludicrous at best, and downright puritanical at worse. Jan Saudek seems to run into that wall of "false pedophilia" from time to time.
Czech Pride
Jan Saudek is nowadays the most renowned Czech photographer in the world. He has had over 400+ one-man shows. His photographs are included in the most important world collections. He never persued, or seemed interested, in photography as a commercial endeavor, and although some images were used as such, (album covers, etc.), it was never the impetus behind his work.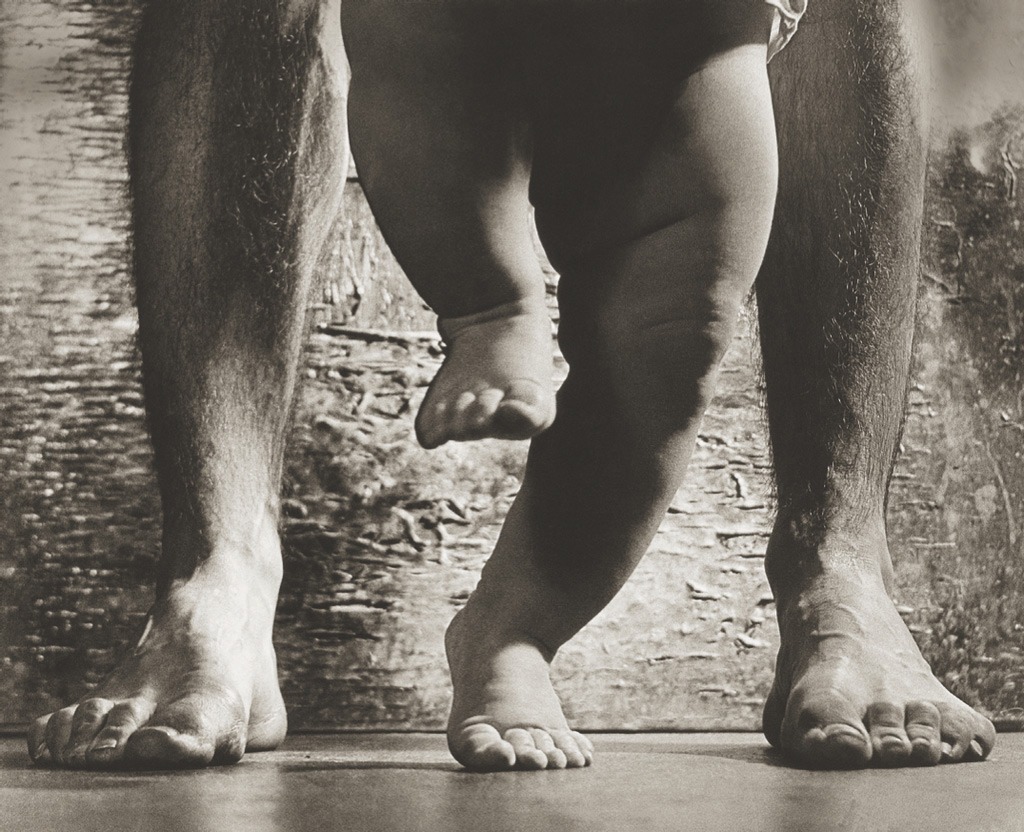 Self-taught, viscerally independent and a hostage of the communist regime. He worked as a photographer for years in the cellar of his house. He vigorously achieved moral norms and social rules to follow his passion. And he mastered photography at a time it actually took a high technical level of mastering. Through his black and white shots (which he began to color by hand in 1977), a grotesque eroticism are exhibited. Without the shame applied by an authoritarian political landscape.
Art for Arts Sake
"I compose my first photo, which I later colour in. Without the slightest hesitation our family doctor, to whom my mother very diffidently shows the photo, pronounces it hopelessly bad, complete and utter kitsch, and what's more old-fashioned. I believe every word and immediately stop taking pictures. (Years later I come across the photo again: it's beautiful, in the way that to be young is beautiful! I wouldn't know how to do it like that now! I've lost the photo again – but at least I saw it just once more – and that's enough. Just once, just once…" – Jan Saudek
I guess that basically means listen only to your heart. Thus, his hand colored images are especially prone to exhibit an almost otherworldly surrealism. His photography has been a celebration of human nature since the seventies. Human beings, women, fathers, mothers, lovers, babies and adolescents. Some may refer to his imaging as masochistic, but in fact I view it as love and life with all its' gritty realism exposed. Find Flexaret Camera