Herb Ritts
I was asked about his cameras and books, so I included them this time around.  One of my all-time favorite quotes that any photographer has ever uttered came from Ritts; "I think a lot of the time these days people are so concerned about having the right camera and the right film and the right lenses and all the special effects that go along with it, even the computer, that they're missing the key element." So true. However,…here is what he used to produce his very graphic style. His main camera for his fashion and portraiture work was a Mamiya RZ67
film camera with a Sekor 180mm
and loaded with  Kodak Tri-X 400 black & white film. For some work, he also used Nikon 35mm cameras, like his Nikon F3
shown below. (and his briefcase)
Herb Ritts Meets Richard Gere
Herb Ritts attended Bard College in NY, where his majors were art history and economics. Soon after that, he became friends with Richard Gere, who was only a sometimes actor at the time. In fact, it was some photos Ritts did of Gere, and the publication of those photos that became an impetus for him to take this "photography stuff" more seriously. In 1981, he did the cover photo of Olivia Newton-John's album. By 1986, he was working with Madonna.
His style was deceptively simple, but he was a perfectionist. Which is why Madonna asked him to do one of her videos at the time. This was the golden era of MTV. Since he was not in NY, it took a bit for the east coast fashion crowd to catch up with this LA genius. But, catch up they did. Through the 80s and 90s, he photographed many renowned personalities from various fields like fashion, politics, acting and music. Including Michael Jackson, Mariah Carey, Britney Spears, Diana Ross, Elizabeth Taylor, Ronald Reagan, Belinda Carlisle, Cher, Brad Pitt, Francesco Clemente, Nicole Kidman, Elton John, Michelle Pfeiffer, Stephen Hawking, Dalai Lama, Mel Gibson, Edward Norton, Elton John, Antonio Banderas, Jack Nicholson, David Bowie, Cindy Crawford, Tina Turner, Mikhail Gorbachev, Tom Cruise, George Clooney, and Annette Bening. Pretty much the whole Hollywood A listers.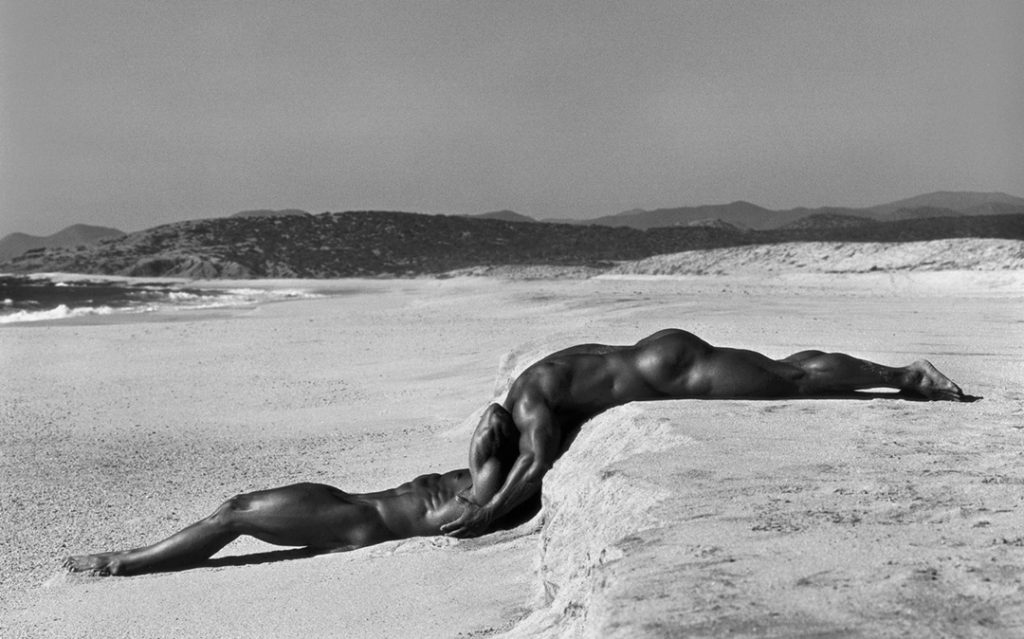 In Fashion
At this time he also was doing work for Ritts also worked for magazines like Mademoiselle, Esquire, Glamour, Newsweek, Interview, Harper's Bazaar, Time, Rolling Stone, Vanity Fair, Vogue, Elle, Allure, GQ, Glamour, and Details. Not to mention the make-up and fashion companies like Ralph Lauren, Giorgio Armani, Gianni Versace, Elizabeth Arden, Revlon, Guess, TAG Heuer, Cartier, Gap, Victoria's Secret, CoverGirl, Valentino, Lancôme, Levi's, Gianfranco Ferré, Lacoste, Chanel, Donna Karan and Acura. His style was in very strong advertising demand.
Directing and Photography
Soon after the Madonna video, he also got into directing pretty heavily. Including commercials for clients as diverse as Absolut Vodka and Calvin Klein. On top of that, he was publishing books and portfolios extensively. Below are my 5 favorite books. I guess other people agree since they almost all have 5 star ratings. "Herb Ritts: L.A. Style"
, "Herb Ritts: Work", "Africa", "Notorious" and "Herb Ritts".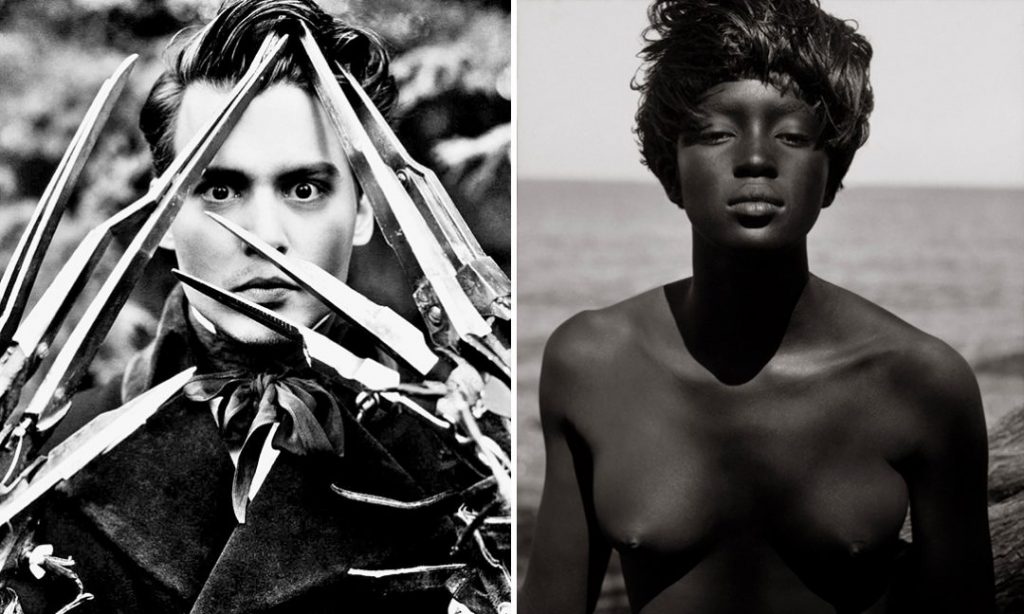 In 2002, Herb Ritts came down with pneumonia and died. He was 50 years old.