Henri Cartier-Bresson
was sort of a conundrum. Almost like he didn't even want to be a photographer for parts of his life. But I guess a lot of us can relate, having pursued multiple careers in our lives. He did live to almost be 100, so he had much time to delve into multiple interests.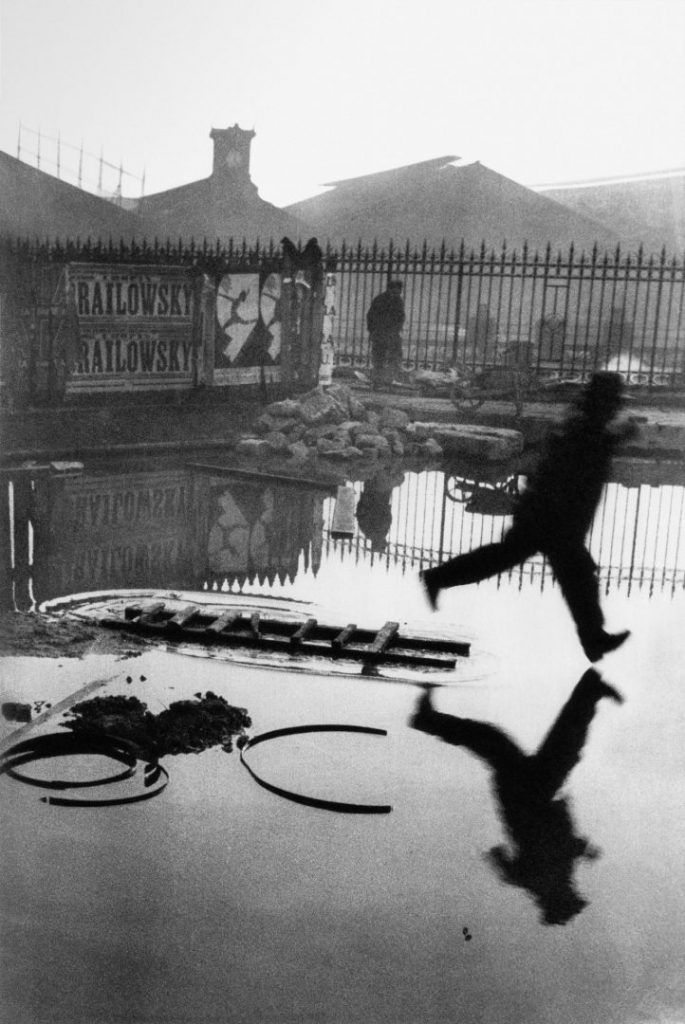 Henri Cartier-Bresson – Artistic Journalism
His name seems to be synonymous with Leica. But he was a simple man in all aspects of his life. The Leica actually fit the bill at the time. Certainly a Kodak Brownie or large format would not have been suitable for his style of stealth and traveling light. Choices at the time were limited, so the new Leica it was. Whether M2 or M3, most of his work is attributable to that newfangled 35mm.
Henri Cartier-Bresson was a French photographer whose humane, spontaneous photographs helped establish photojournalism as an art form. He was born on August 22, 1908 in Chanteloup, France. A pioneer in photojournalism, Cartier-Bresson wandered around the world with his camera, becoming totally immersed in his current environment. Considered one of the major artists of the 20th century, he covered many of the world biggest events from the Spanish Civil War to the French uprisings in 1968.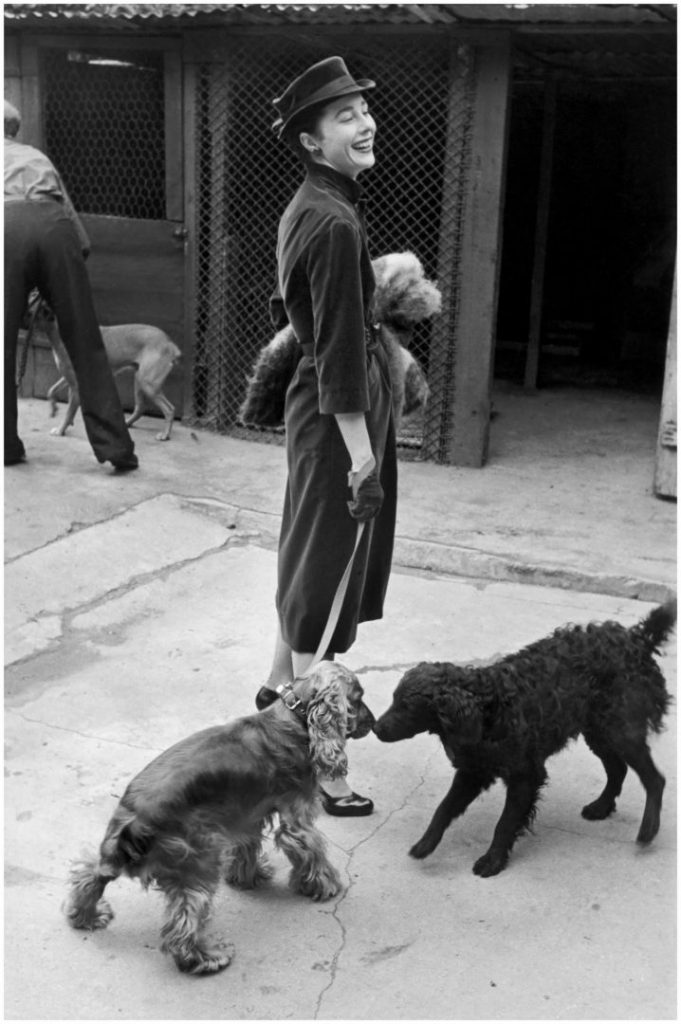 A Force in Photography
Widely considered one of the leading artistic forces of the 20th century, Henri Cartier-Bresson was born on August 22, 1908 in Chanteloup, France. Educated in Paris, Cartier-Bresson developed an early love for literature and the arts. Creativity was certainly a part of his DNA. His great-grandfather had been artist and an uncle was a noted printer. Even his father dabbled in drawing. As a teenager, Cartier-Bresson rebelled against his parents' formal ways. Early in his adult life his politics drifted toward communism,…quite the rage at the time, and not all that uncommon in the time period. But it was art that remained at the center of his life. In 1927 he began a two-year stint studying painting under noted early Cubist, André Lhote, then moved to Cambridge University to immerse himself further in art and literature courses.
Paris and Henri Cartier-Bresson
Sparked by the avant-garde scene developing in Paris, and fresh from his release from the Army, which had stationed him just outside Paris, Cartier-Bresson traveled to Africa in 1931 to hunt antelope and boar. Uninterested in actually eating what he killed, Cartier-Bresson eventually grew tired of the sport and gave it up. But Africa did fuel another interest in him: photography. He experimented with a simple Brownie he'd received as a gift, taking pictures of the new world around him. For Cartier-Bresson there were direct parallels between his old passion and his new one.
Cartier-Bresson – The Hunter of Humanity
"I adore shooting photographs," he'd later note. "It's like being a hunter. But some hunters are vegetarians—which is my relationship to photography." In short, as his frustrated editors would soon discover, Cartier-Bresson preferred taking shots rather than making prints and showing his work. Almost as if he never cared if anyone saw what he had shot.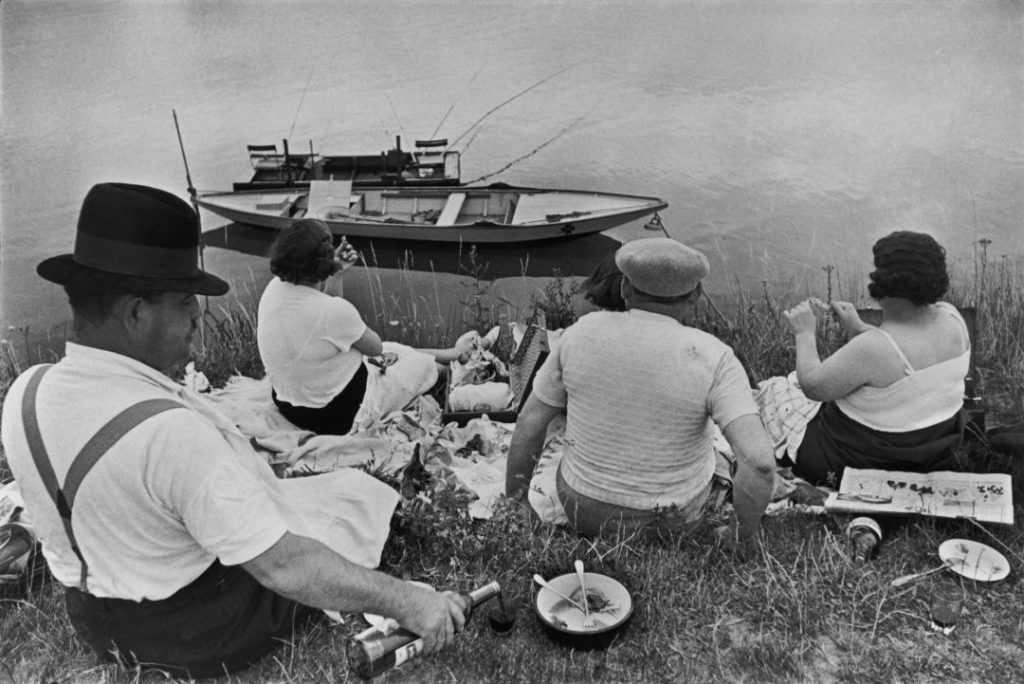 Upon returning to France later that year, Cartier-Bresson purchased his first 35mm Leica, a camera whose simple style and stunning results would help define the photographer's work. For the rest of his life, in fact, Henri Cartier-Bresson's approach to photography would remain much the same. He made clear his disdain for the augmented image, one that had been enhanced by artificial light, dark room effects or even even cropping. Cartier-Bresson believed that all edits should be done when the image was made. His equipment load was often light: a 50mm lens and if he needed it, a longer 90mm lens.
The Exhibits
Cartier-Bresson's rise as a photographer proved rapid. By the mid 1930s he'd shown his work in major exhibits in Mexico, New York, and Madrid. His images revealed the early raw possibilities of street photography and photojournalism in general. During an exhibit of his prints in New York in 1935, Cartier-Bresson befriended another photographer, Paul Strand, who'd begun to experiment with movie film. Inspired by what he saw, Cartier-Bresson abandoned photography and returned to France where he took work as an assistant with French filmmaker Jean Renoir. Over the next three years, Cartier-Bresson worked on a handful of Renoir films, including his most critically acclaimed, La Règle Du Jeu (1939). But the journalistic bent in Cartier-Bresson had no use for directing feature films.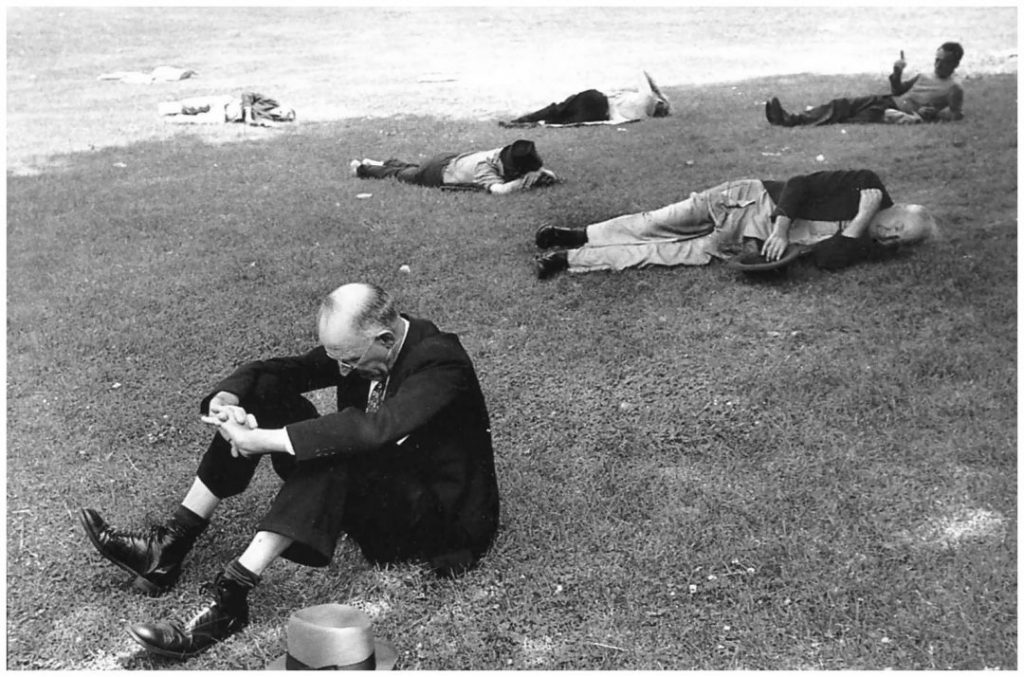 World War II
His own life took a dramatic turn in 1940 following the German invasion of France. Cartier-Bresson joined the army but was soon captured by German forces and forced into prison-of-war camp for the next three years. He tried escaping multiple times, and finally did. Cartier-Bresson escaped for good and immediately returned to his photography and (moving) film work. He created a photo department for the resistance. He was commissioned by the United States to direct a documentary about the return of the French prisoners.
Not long after the war, Cartier-Bresson traveled east, spending considerable time in India. He met and photographed Mahatma Gandhi shortly before his assassination in 1948. Cartier-Bresson's subsequent work to document Gandhi's death. Its immediate impact on the country became one of Life Magazine's most prized photo essays.
Photojournalism
His work to solidify photojournalism as a legitimate news and art form went beyond what he did behind the camera. In 1947 he teamed up with Robert Capa, George Rodger, David 'Chim' Seymour, and William Vandivert, and founded Magnum Photos, one of the world's premier photo agencies.
The Decisive Moment
A wanderlust at heart, Henri Cartier-Bresson's interest in the world led him on a three-year odyssey through Asia. When the photographer returned to France in 1952 he published his first book, The Decisive Moment, a rich collection of his work spanning two decades.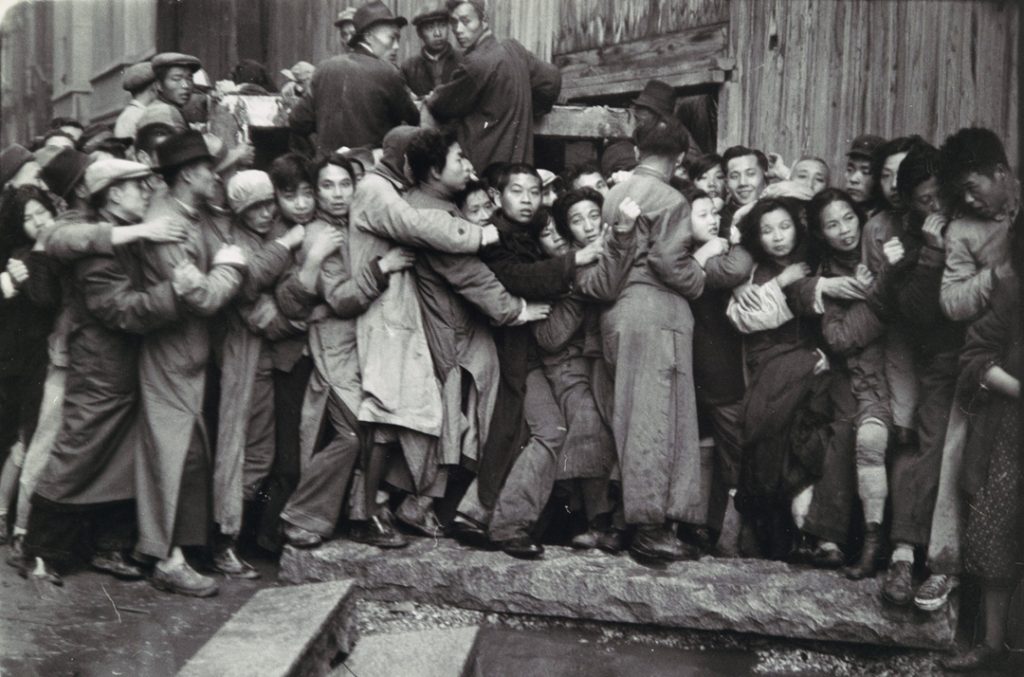 More importantly, perhaps, the book cemented Cartier-Bresson as a photographer with a heart. Over the course of his long career he hauled his Leica around the world to document and show triumph and tragedy in all its forms. He was there for the Spanish Civil War and the Chinese revolution. He documented George VI's coronation and told the story of Khrushchev's Russia. His subjects ranged from Che Guevara to Marilyn Monroe, while his magazine clients ran the gamut, including not just Life, but Harper's Bazaar, Vogue, (surprisingly, not known by many, as he was not a "fashion photographer"), and many others.
In 1966, Cartier-Bresson quit Magnum and began to turn his focus to  drawing and painting. His disdain for doing interviews and refusal to talk much about his previous career as a photographer. But he was seemingly content to bury himself in his notebooks, sketching out landscapes.
The Foundation
In 2003, Cartier-Bresson, along with his wife and daughter, took an important step in securing his legacy as an artist with the creation of the Foundation Henri Cartier-Bresson in Paris in an effort to preserve his work. His later years would also see him awarded numerous awards and honorary doctorates for his work.
Just a few weeks shy of his 96th birthday, Henri Cartier-Bresson passed away at his home in Provence on August 3, 2004. Find Leica M
2