Canon 1V HS
is the basically the film blueprint for the 1D series bodies. With its magnesium alloy body and weather sealing at least equivalent to the 1D's, I believe it was used to promote Canon's very aggressive stance into the digital world. The HS has a vertical grip with controls that takes 8 AA batteries to power the camera. It is a separate grip, as opposed to the Nikon F5 grip inclusion into the body. To some, this is an advantage,…to some not. Of course, the extended grip was incorporated into the 1D body. There's no doubt this was a great decision for ergonomics. And I'm sure they needed the room for the digital electronics and power pack.Either way, incorporated or not,…great ergonomics,…miles ahead of non-EOS cameras.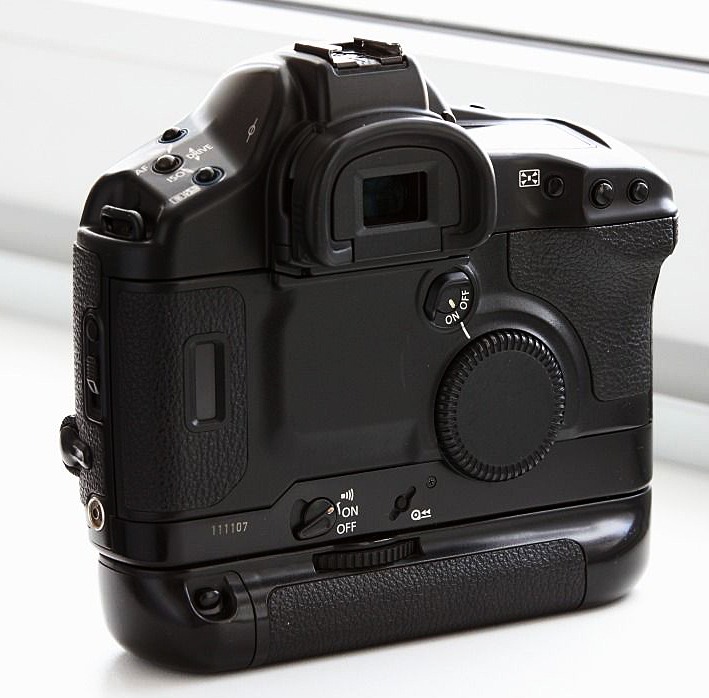 If you use Canon digital 1D series cameras, the 1V will require no mental adjustments in day to day shooting. Switching from digital to film in mid stream will be no more than an after thought. However, the AF points are changed by rotating dial, as opposed to the joystick method.
Film automatically loads. Put it in, thread on spindle, close door and it auto winds to first frame. Easy peasy. The only issue, for some people, is it is very accurate in frame count. If it's a 36 frame roll, it gets exactly 36 frames. (not 37/38 like the Nikon F5) I don't know how Canon did that, but it is so. You can set up the camera to your personal preferences. Not to the extent of their digital cameras, but probably more than any other film camera ever.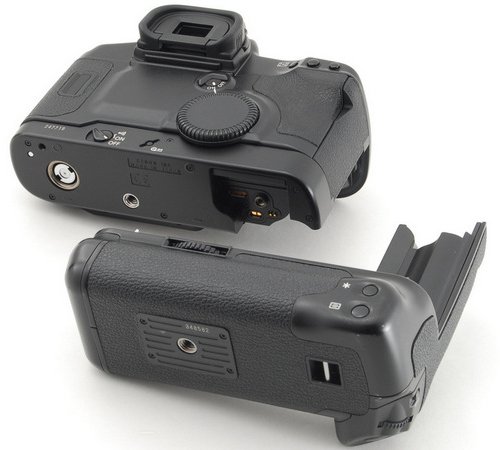 Of course, it has DX reading of film speed, and the ability to change the ISO manually. Even as a Nikon guy, I have to admit that working with this camera is a dream. From the ergonomics to the extensive ability to set up your working preferences to the blazing speed when you add the grip, this is a camera for the consummate pro.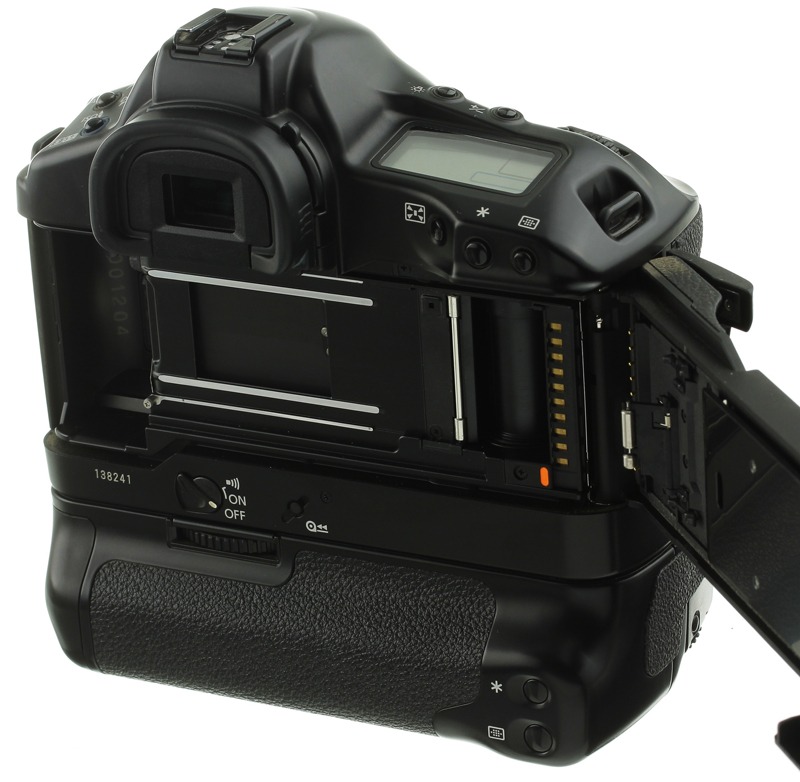 The viewfinder is very bright with 100% frame coverage. I've never heard a complaint about the viewfinder. The 1V does support interchangeable focusing screens, just like the Nikons, just not as many variants. I would only change it from the default if I'm using very fast lenses. Yes, it has built in diopter correction from -3 to +1. This is something that's important to me, but not everyone.
It has 45 autofocus points which is comparable to the $8000 digital models! Whether in continuous tracking or single AF mode, it's fast and accurate. Very accurate in any light. I know switching lens mounts to EOS must have been a difficult decision for Canon, it paid off in focusing speed and accuracy. While it uses 21 zone metering, (much less than Nikon), it does also have Spot metering that is excellent. As accuracy, I don't really find any practical difference to Nikon's. However, I do find Nikons much more accurate flash exposures. And why Canon has to "paint" the hotshoe is beyond me. It does look cool,…for about 6 seconds and you actually attach a flash to the hotshoe, and it starts to chip.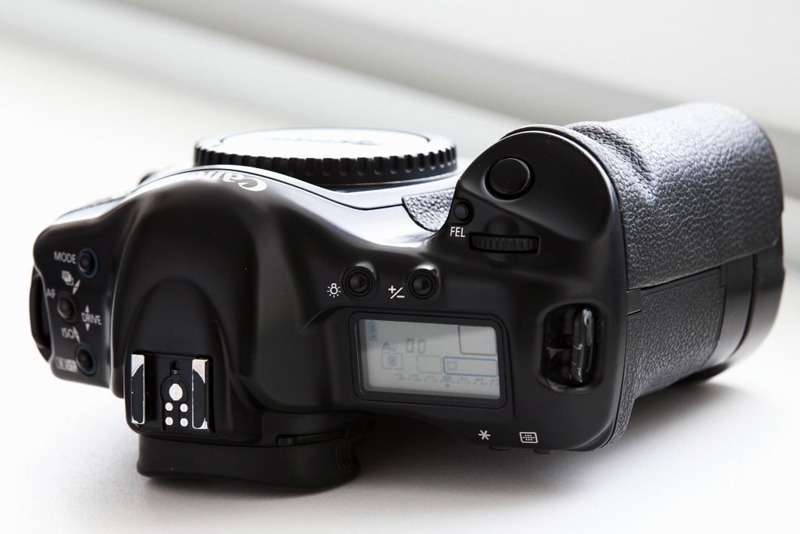 What does the HV stand for? Uhhh,…High Speed! 10 FPS on a film camera is pretty much the pinnacle. Only the Canon RS could compete. But then there are those who think it's a bit much. And it's only 10 FPS with the grip. Nevertheless, for action film photography, this is the beast to have. The video below is brutally honest about this camera.
And yes, all of Canon's new full frame lenses work seamlessly. So, if you're a Canon digital guy, (or gal), and want to also, (or only), use film, this is the camera to have. If you're only film, I would have reservations. While cheap on the used market, you can get a lot more for your money from Canon with an AE-1 or even F1. (another tank) Find Canon EOS 1V