Harri Peccinotti
was born in 1935 in the UK. He is best known for what many label as "erotic" work, and probably the Pirelli Calendars for 1968 and 1969. To many, he surprisingly remains an influential figure in art and fashion photography today. I would guess his biggest claim to fame is his work as art director of 'Nova', which was a big deal at one time, and may be again with a 21st century launch. Its' cutting edge features on issues that were important to the new "liberated" woman of the time, (1965), in conjunction with over the top graphics and photography that set a new bar, and became an inspiration for subsequent photographers. Maybe even a Helmut Newton.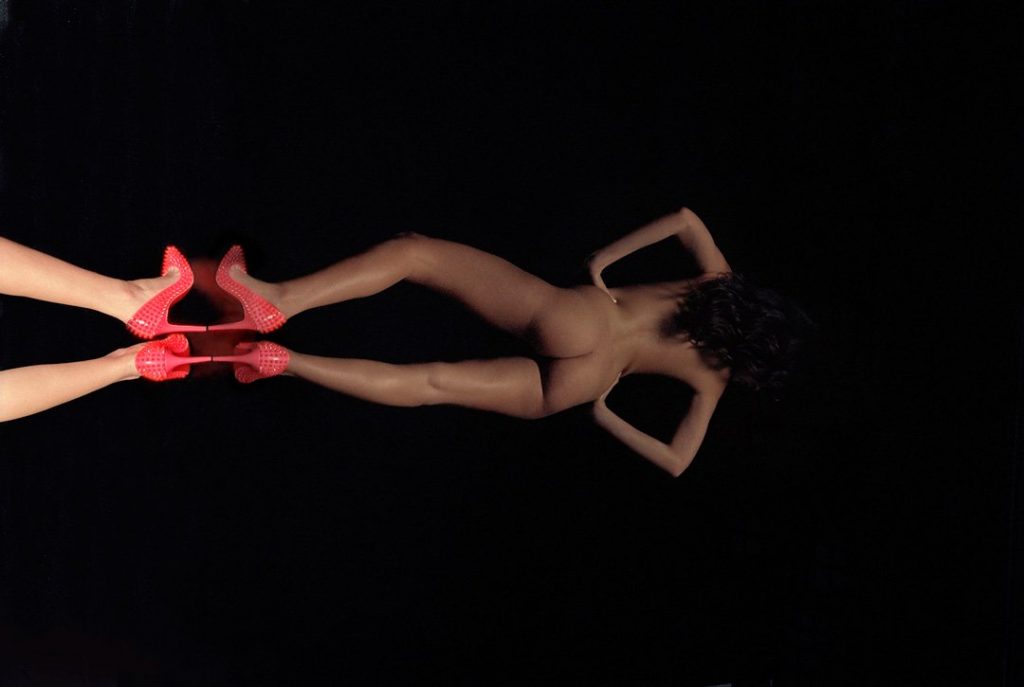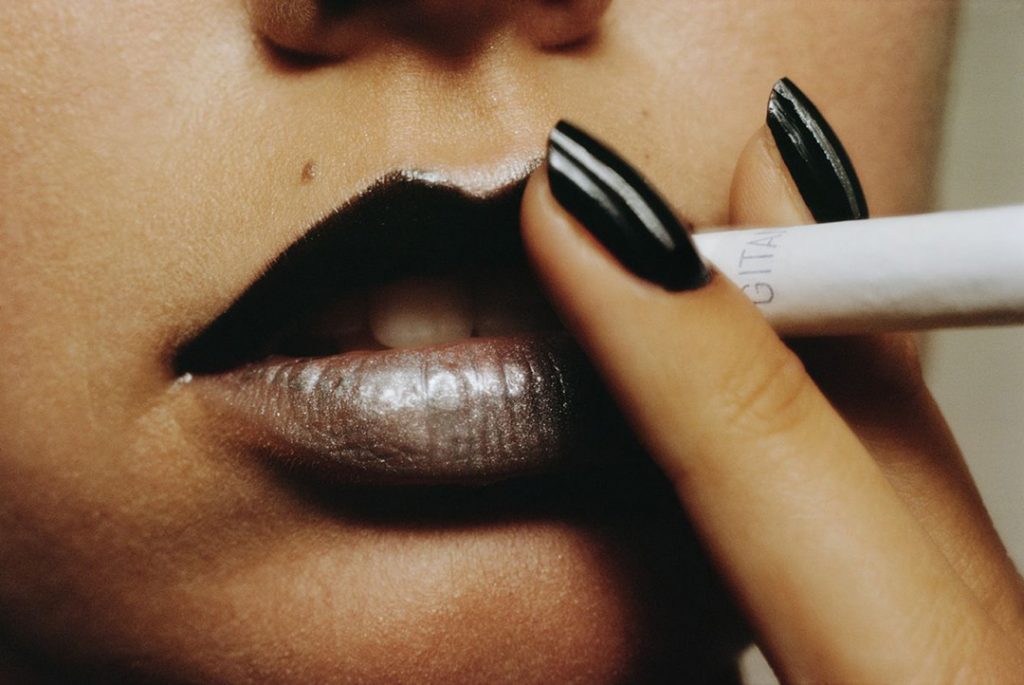 From AD to Photographer
He began his career in a wide range of artistic endeavors, starting in the 50's. From Art Director to musician to photographer. Everything from designing record sleeves to book jackets. Later, he became an art director and photographer. While working for ad agencies at first, he eventually was hired as the first Art director of the fledgling Nova magazine. His imprint became obvious, not only in the photography, but everything else, from the typography to the original layouts to super bold graphics. He was also one of the very first photographers to extensively use black models in much of his work. That alone was responsible for a major change and new direction for fashion. Seems pretty mundane now, but it was quite radical at the time.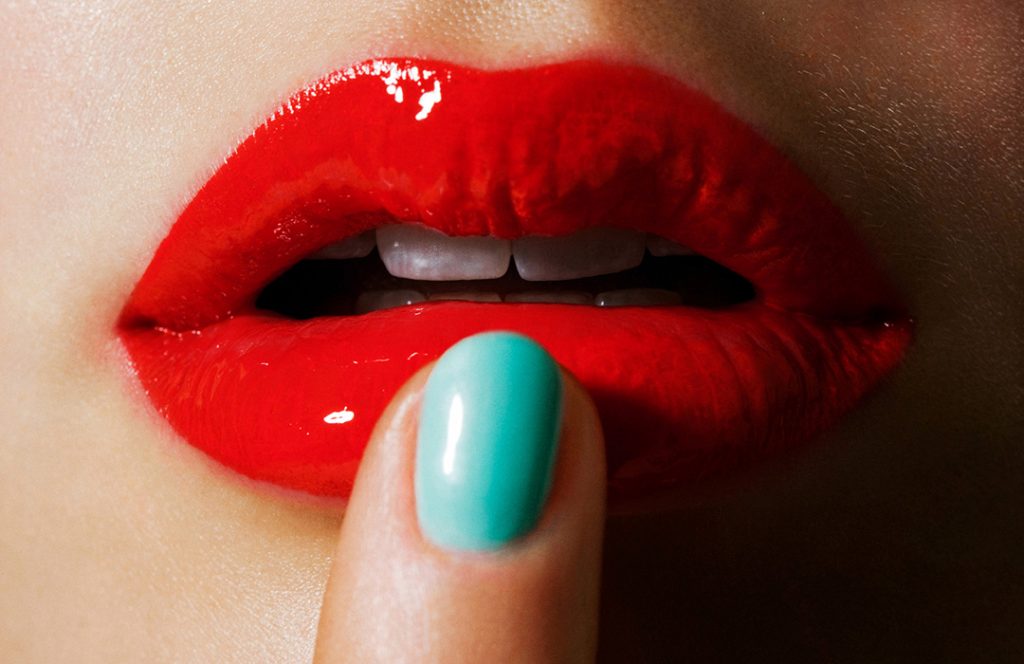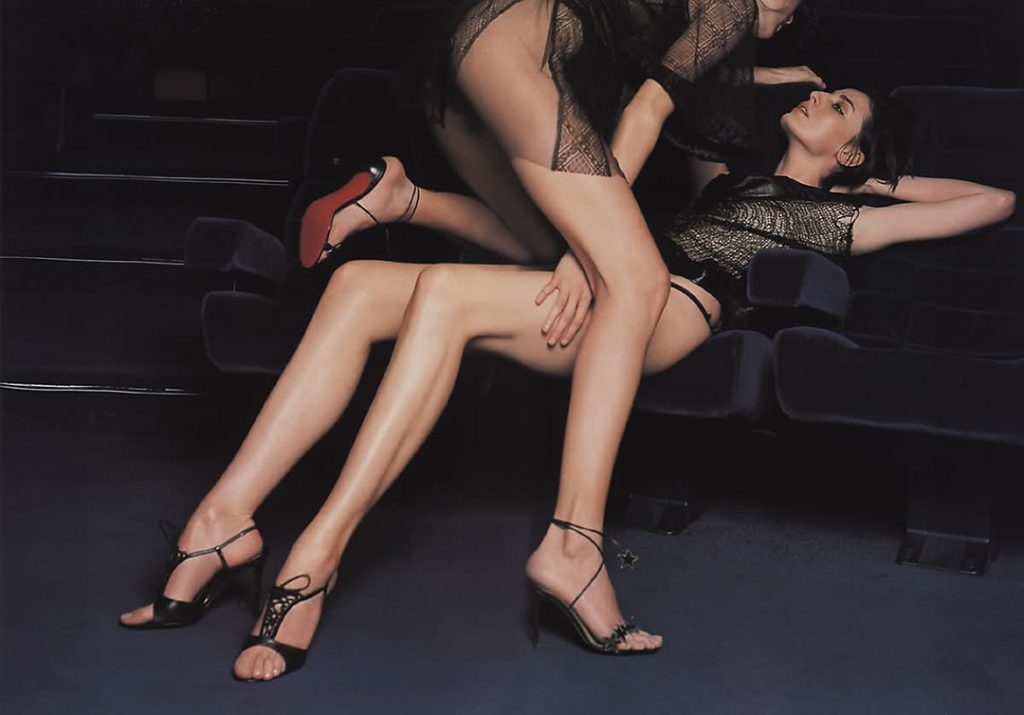 Eventually, he stopped art directing and just became a full-time photographer. I shouldn't say just. Besides art directing for Flair, Vanity Fair, Rolling Stone, Elle, Marie Claire, Town and Country, Queen,and Vogue, he still contributes as a photographer to most. I do take issue with the moniker "erotic photographer". While I don't think I've ever seen one of his images that wasn't sensual, and maybe even sexually suggestive, I don't ever remember any of his images being pornographic in any way. Maybe there were a few, but I don't think that was his main 'thrust'. (pun intended)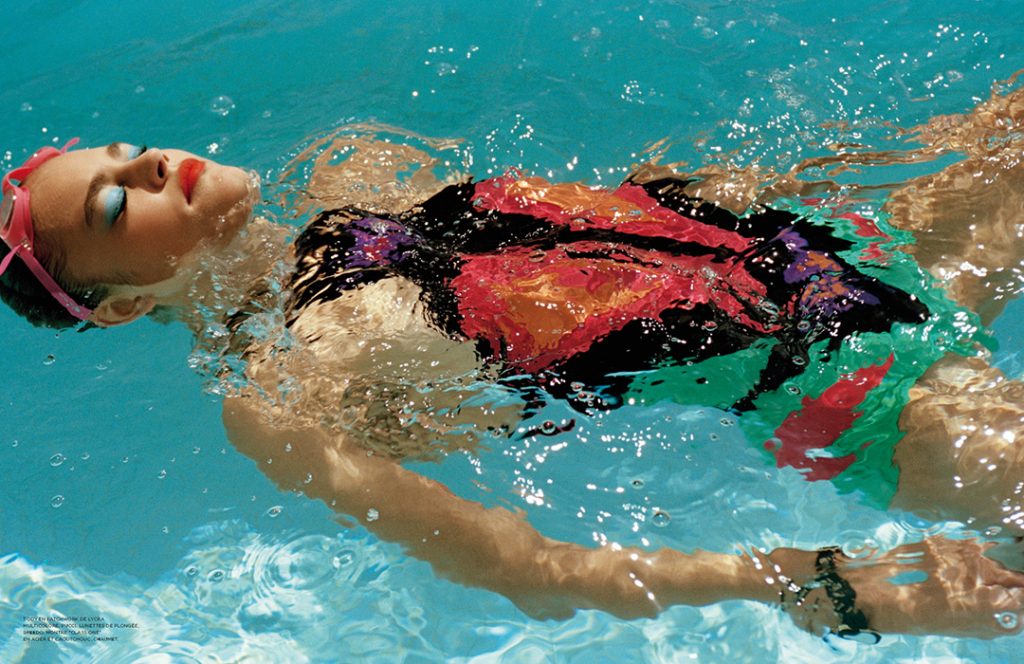 Classic Nikons
He mostly uses Nikon SLR's, (Nikon F2
, Nikon F3
, etc.), and Hasselblad 500
series cameras. He continues to have his work in French Vogue, Russian Vogue, Gloss, L'Officiel and 10 Magazine. Both his shoots for Pirelli chartered new territory. His 1968 Pirelli calendar focused on body parts and little sensual details, and was shot in Tunisia. The 1969 book was shot in California without the using 'professional' models. His awards and accolades are numerous.
Still influential in the industry, he's represented by 'Talent and Partner'. Of his books, I love the reissue of the cult design book, 'NOVA', and also the fairly new 'Harri Peccinotti: H.P
.'. Both are awesome books that you should have in your collection.