The Mostest!
Does my title sound Latin? Cool. So, what is the most reproduced photo of all time? Marilyn Monroe? Elvis? What about the Beatles? They were pretty popular. No, the most reproduced photo ever was the iconic image of Ernesto "Che" Guevara. From posters to flags, from tee shirts to bikinis, from art to iPhone cases,….everywhere. Even tattooed on the torso of Mike Tyson! Alberto Díaz Gutiérrez (Korda), the photographer, was born in 1928, and for good or bad, will always be known for producing the most famous photograph of the 20th century.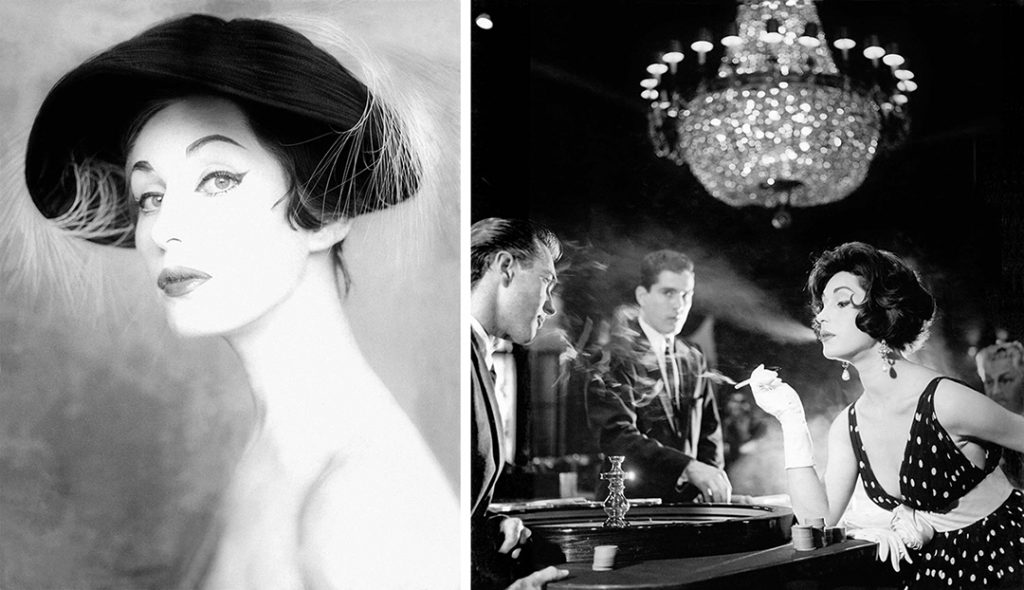 From Fashion to News
Born in Havana, Cuba, the son of a railway worker, the young Alberto had a variety of jobs before he started working as a photographer's assistant. He was a runner for a betting shop and even a door-to-door salesman. Why photography? He was always quite frank about it; to meet women. He wanted to be near beautiful women. And he succeeded by marrying Cuba's most beautiful model of the day, Niurka.
Alberto was a natural charmer, and always the life of the party. Alberto soon established himself as a successful fashion photographer, in Havana, and changed his surname from Díaz Gutiérrez to that of the British film-maker Alexander Korda because it sort of sounded like "Kodak". (to him) He got what he had really always wanted. An expensive playboy lifestyle. But, like so many of his compatriots, his life was transformed by the Cuban revolution of 1959. On an assignment in the countryside soon after the guerrillas defeated the dictator Batista, he encountered such poverty, first exemplified by his image of the little girl holding a stick of wood for a doll, that he converted to the revolutionary cause, gave up fashion and started working for the "serious" newspapers of the time. Especially the newspaper, 'Revolución', whose offices were very close to his studio.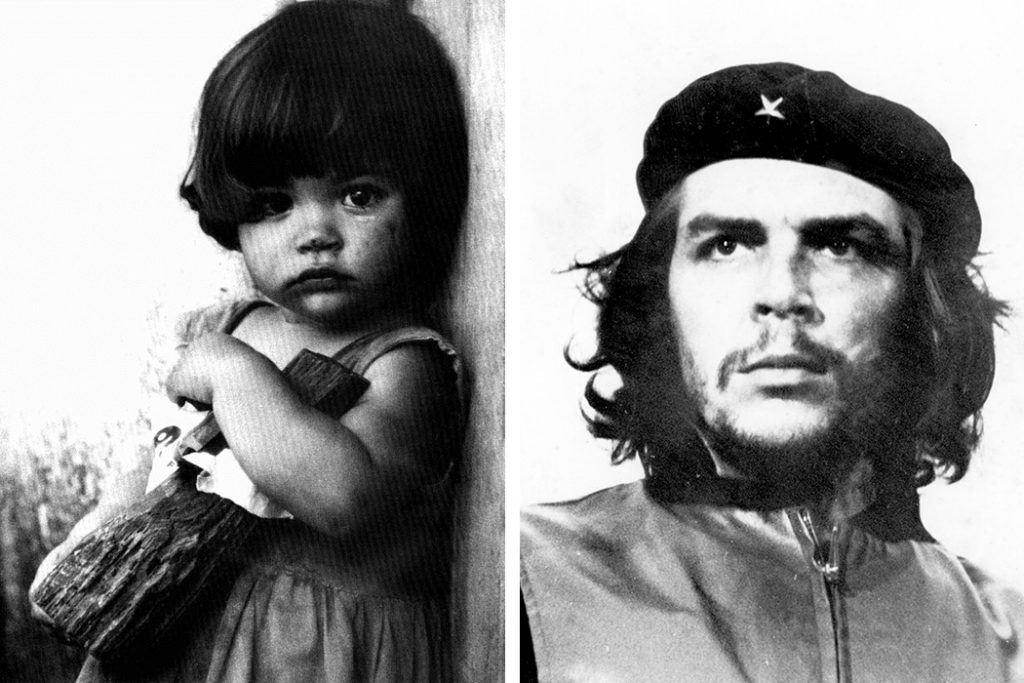 Fidel's Official Photographer
He spent 10 years as Fidel Castro's official photographer, using his skills to humanize the revolutionary leader's image in off-duty scenes. And even sharing moments with other luminaries of 50's-60's Cuba, like Ernest Hemingway and Jean-Paul Sartre. However, Che was a special case. He did not like his picture taken, and avoided it at all costs. Even resorting to carrying around a camera and pulling it up to his face when any camera was pointed his way. But, it was while on an assignment for 'Revolución' in 1960, that Korda took the famous photo of Che,… at a protest rally after a Belgian freighter carrying arms to Cuba was blown up by counter-revolutionaries, killing more than 100 dock workers, and injuring 1000's.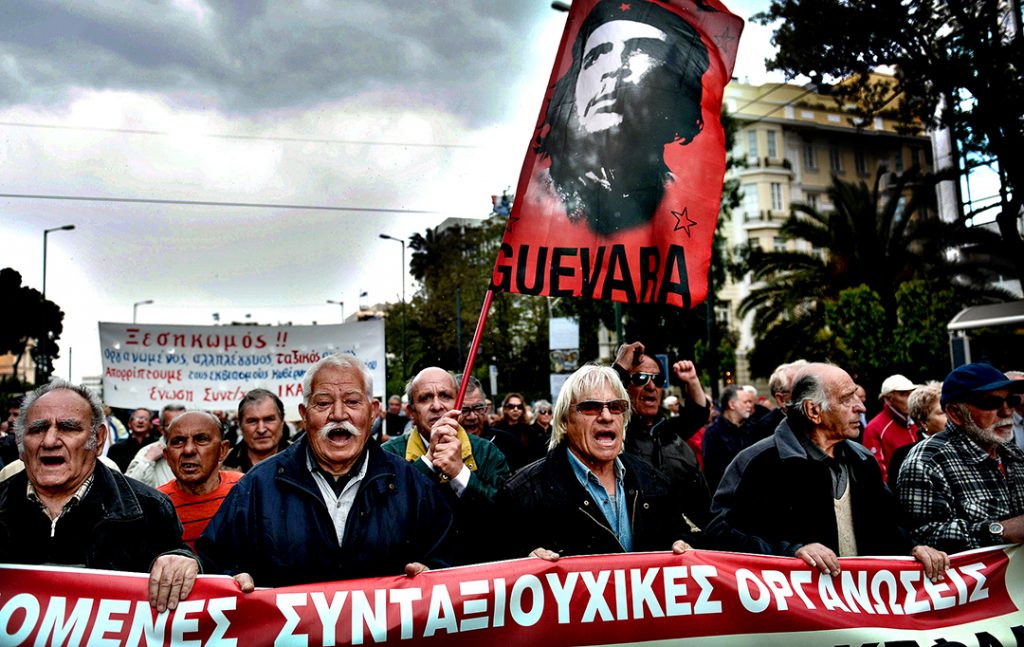 As he later recalled, it was a damp, cold day. Using a 90mm lens, he was panning his Leica M3
loaded with Tri-X across the figures on the stage, when Che's face jumped into the viewfinder. The look in Che's eyes startled Korda so much that he instinctively lurched backwards, and immediately pressed the button. As if the grief of the families who lost loved ones was his grief. Ironically, Korda's picture was not a first pick by the photo editors, and was relegated to a small image on an inside page of 'Revolución'. The original that he blew up just remained on the wall of his studio until 1967, when he gave two 10″ x 8″ prints of it as a gift to the left wing Italian publisher Giangiacomo Feltrinelli.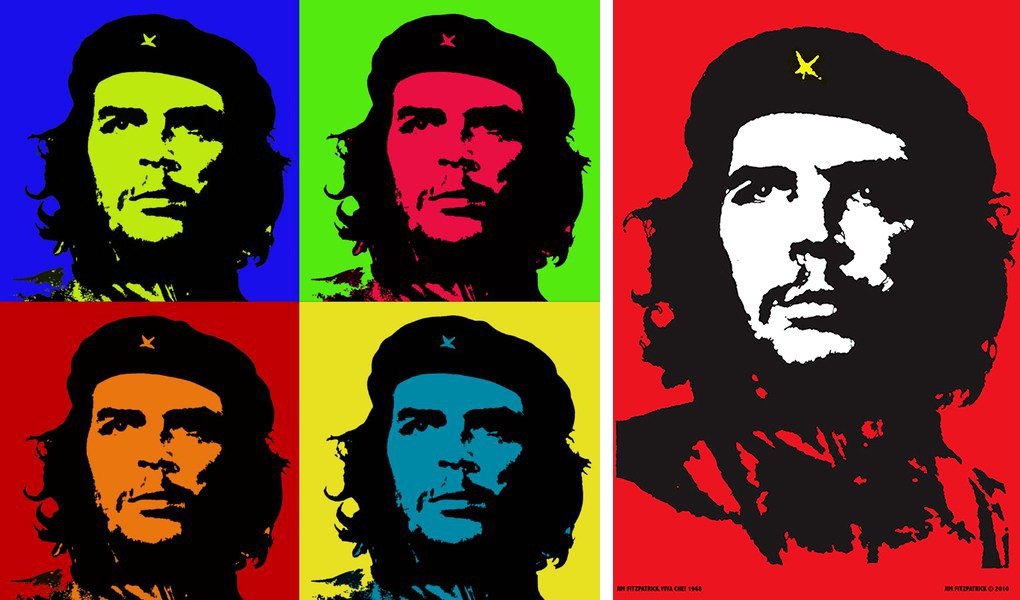 Thick as Thieves
A few weeks later, Che was captured and killed in Bolivia and became an instant martyr. When Castro addressed a memorial rally in Havana's Plaza de la Revolución, Korda's photo was used as a mural on the building facing the podium. In fact, it is still there to this day. Feltrinelli, being the entrepreneur he was, used one print for the cover of Che's diaries, and giving the other to the makers of the posters, which were soon being carried through the streets of Europe and the world in protest marches. Not 1000's of posters. 100's of thousands of posters! There wasn't a left wing demonstration throughout the world where posters emblazoned with Korda's image was not seen.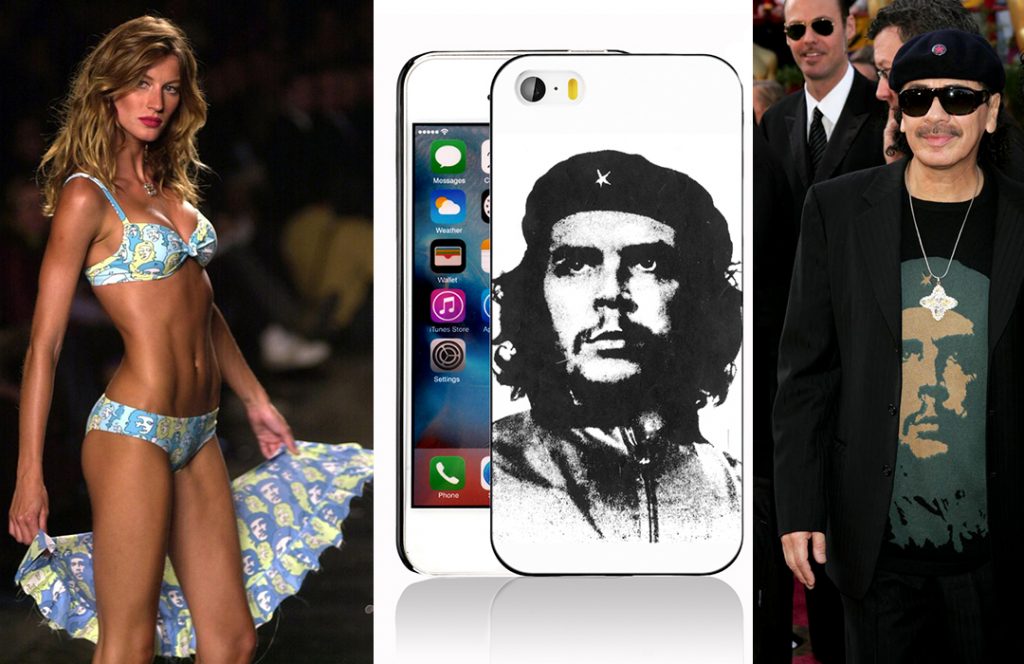 This image of Che, with tilted beret and flowing locks, rapidly spread to T-shirts and album covers, and was soon taken up by advertisers targeting youth, until it rivaled the Mona Lisa as the most replicated image ever. But Korda received no royalties! Feltrinelli had used the photo without permission, and even failed to credit him as the photographer. But Korda had no remedy until Cuba rejoined the international copyright convention in 1997. Finally, angered when his image appeared in a Smirnoff advertisement in Great Britain, (Che never drank), he asked the 'Cuba Solidarity Campaign' to help him sue Smirnoff's advertising agency, Lowe Lintas, and the picture library, Rex Features, for infringement.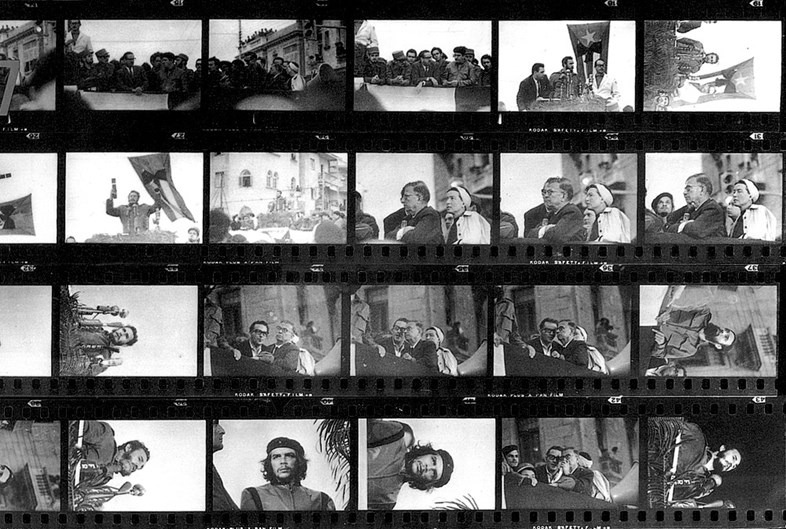 Most Reproduced Photo – Controversy to Kids
By happy coincidence, he received the news of an out-of-court settlement on his birthday, the year before his death. Believing in helping his impoverished nation, Korda immediately handed over all the proceeds to buy needed medicine for Cuban children. In 1999, he appeared in the pre-title sequence of Wim Wenders's documentary film, "Buena Vista Social Club". In his later years, Korda pondered,… "Life may not have granted me a great fortune in money, but it has given me the even greater fortune of becoming a figure in the history of photography." And so he is. I actually have one of his 3 books, and it's a 5 star image banquet. Since others have rated the other two 5 stars, I'll assume they're all great. Those books include 'Alberto Korda: PhotoBolsillo'
, 'Korda: A Revolutionary Lens' and 'Cuba: by Korda'. Then, I suppose, there are always the posters and T-shirts. Alberto Korda died in 2001, leaving behind an iconic image that will probably remain the most reproduced photo of all time. We all die. But how you lived is what's important. Whether you agree or disagree with his path or politics,… Alberto Korda lived!