Halim Ina
was born in Managua, Nicaragua of Lebanese parents. While on a visit to see his family in Lebanon, he took along a film camera to document his mother's town. He spent the days just walking the streets and recording everything before him. Architecture, street merchants, and just the feel of the town. A thought then came to him, to visit the migrant camps and photograph the faces he had seen through the back seat of his uncle's car. He flagged a taxi cab and asked to be taken there.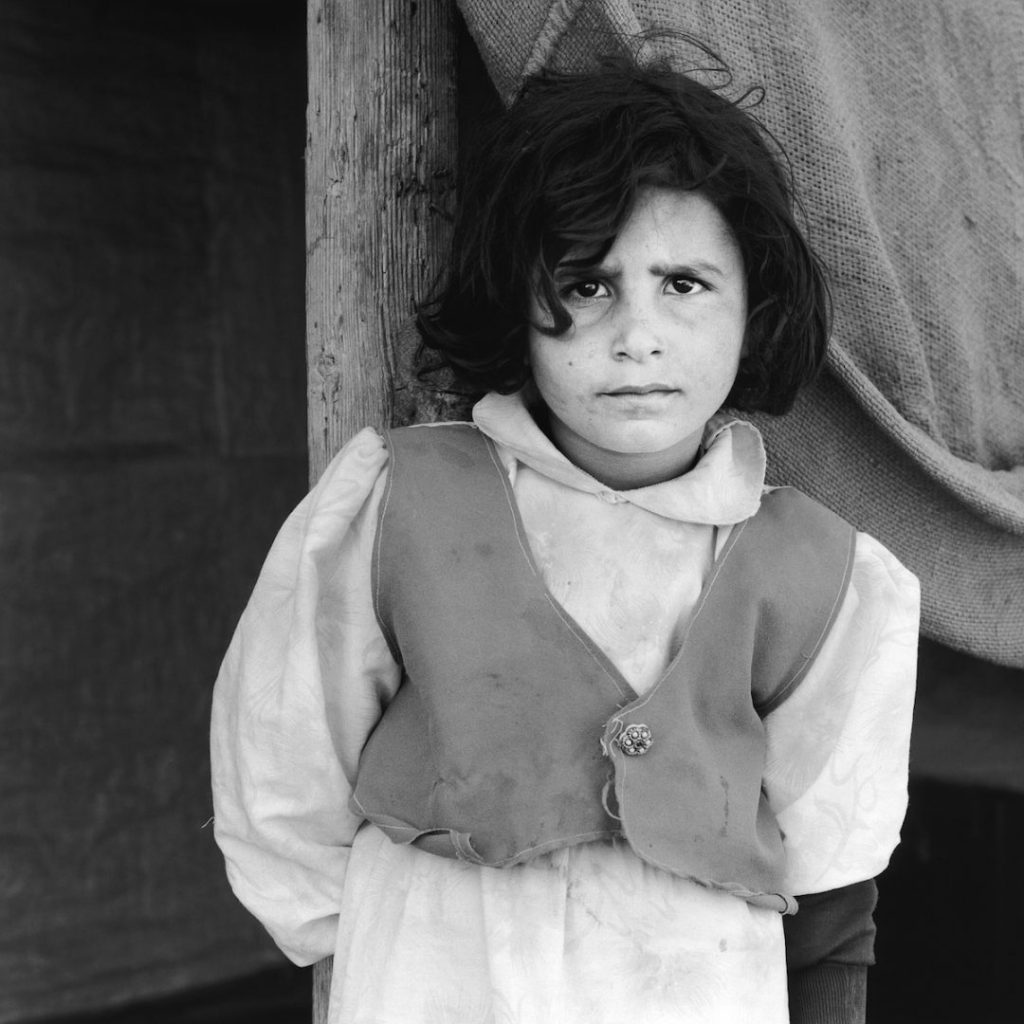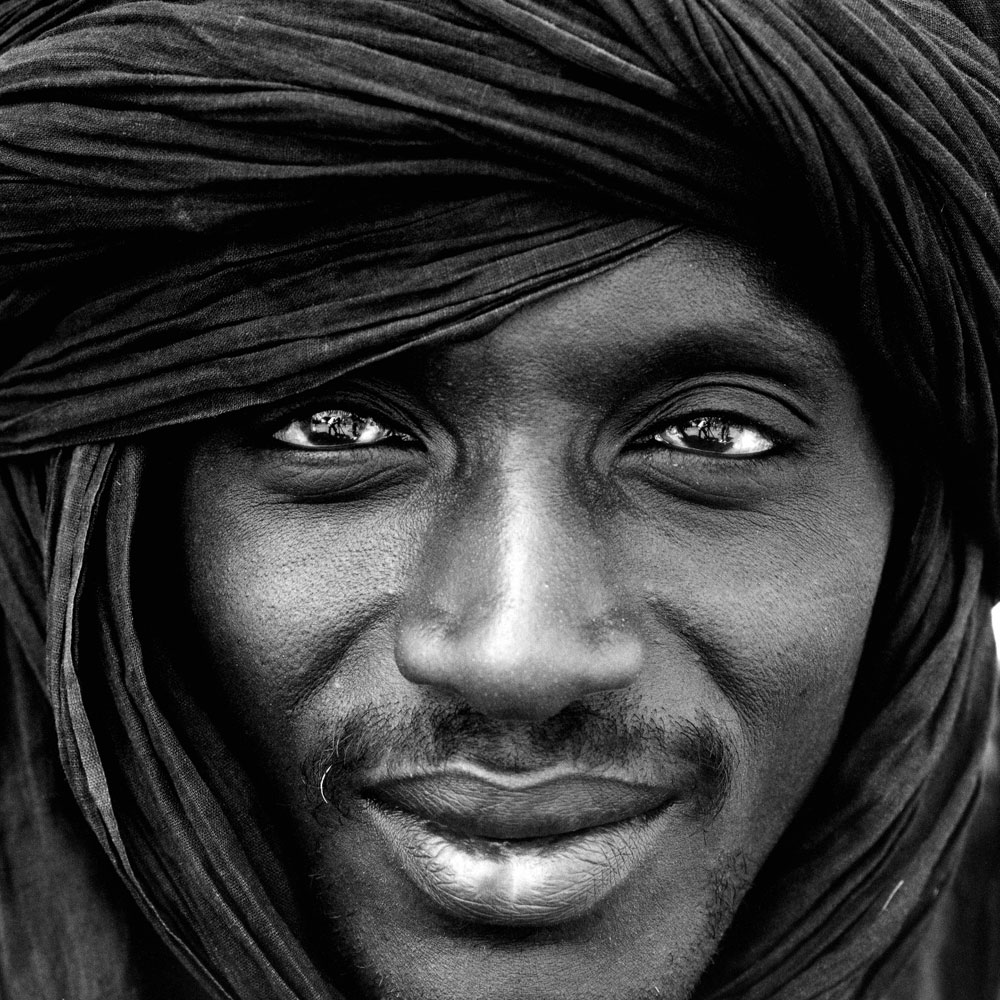 Black and White Film
Halim Ina soon returned to the states and developed the film. Although he was pleased with the images, he was sincerely impressed with the incredibly genuine expressions on the faces of the children. Hence started his road down a path of portraiture. Over the years he has used many types of film, including the following: Fuji Neopan Acros 100, Kodak TMX and Kodak TMY. He found these films most compliant to his darkroom printing. Presently he is using Ilford's Delta 100 and 400 films, and finds them supreme.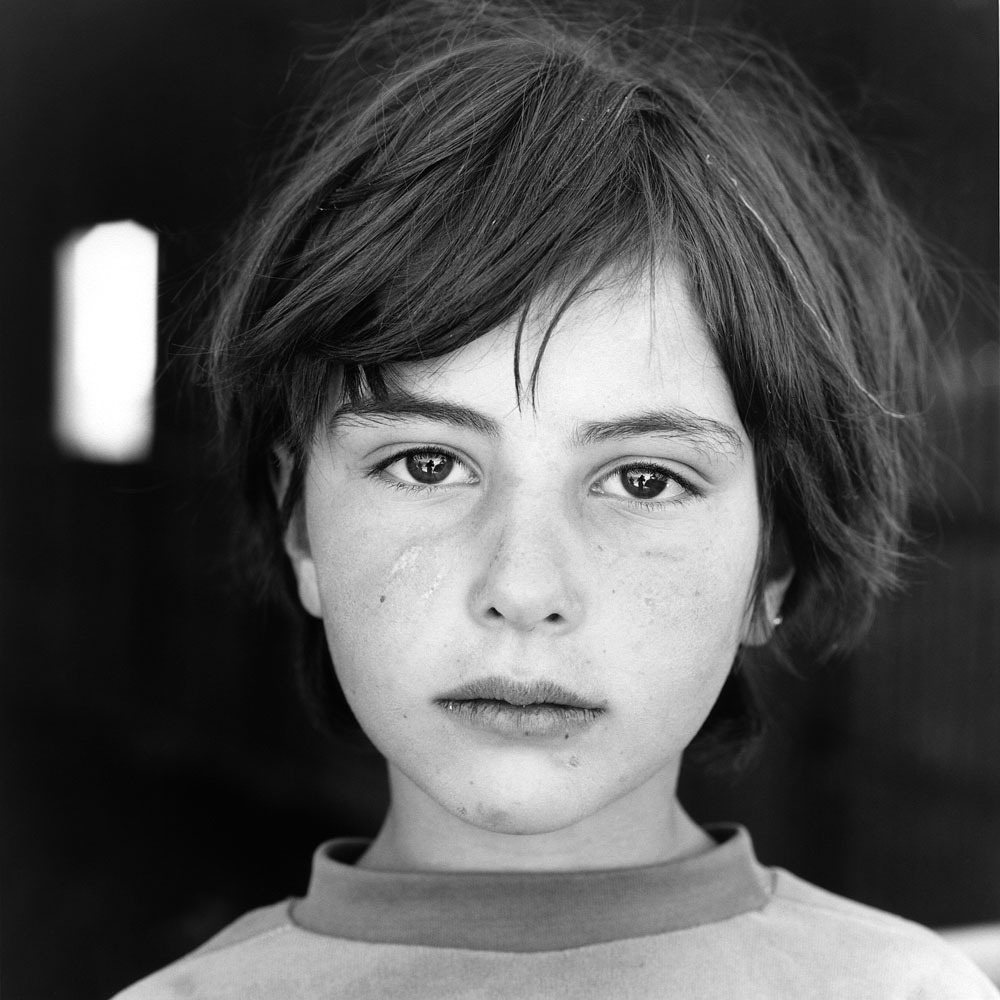 Have Hassy, Will Travel
His cameras are few, but cherished. His workhorse camera is the Hasselblad 555 ELD
. Most of his work is done with this camera. But the rangefinder Fuji GA645
, (GA645i and GA645zi), is another camera he employs extensively. Especially for environmental scenes. He loves photographing people, and is always amazed at how sheer strangers are willing to bare their souls in front of his lens. His one main goal? To produce a faithful representation of that which stands before him.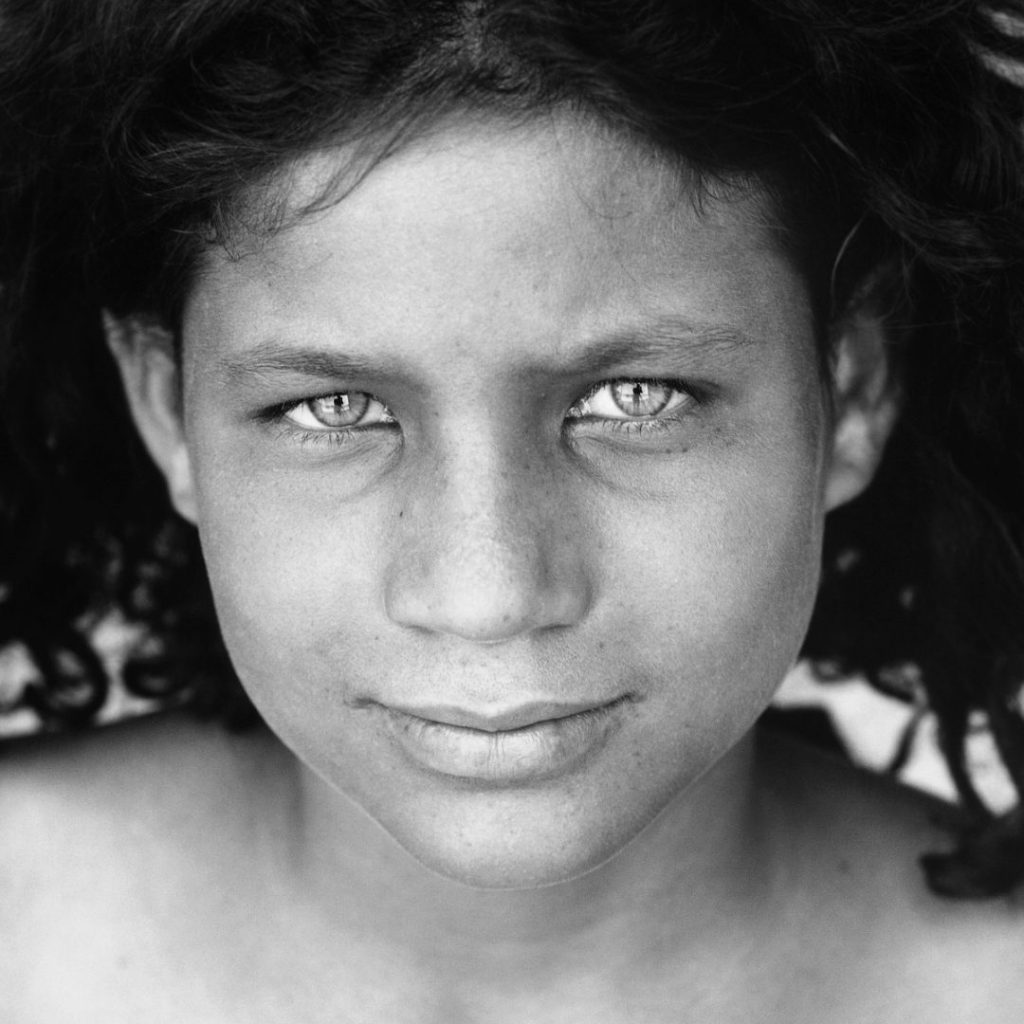 Although he has done color work, Halim Ina has made a conscious decision to dedicate himself to black and white film. His structure of working is always in flux. He may just take a few images or a few rolls. It's totally dependent on getting the image he seeks. Most of his work is done overseas and outdoors, using a white wall or the surrounding landscape. He'll usually speak with the families to ask their preference. loves natural light, and always accords his subjects the utmost respect, which is his secret for an honest and intimate portrait. Trust.
Halim Ina – The World is my Studio
While in some countries the subjects are able to travel to a park or a beach, there are places like Africa where that is not possible. But having sitters be in familiar surroundings and feeling comfortable is of the utmost importance. Maybe just sharing a cup of tea or a meal will do more than all the equipment in the world. He uses a simple gray card at the start of each shoot.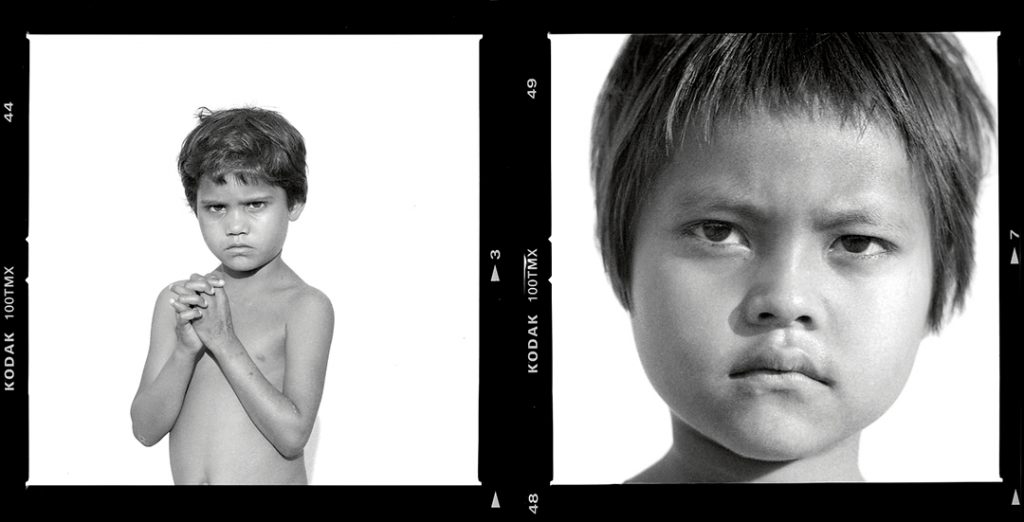 He's always prepared with lenses, including the Hassy Zeiss 50mm, 60mm, 100mm and 180mm. In addition, his setup allows a  Sony RX100
 to shoot simultaneously as he fires the shutter. This allows the villagers to receive a print relatively immediately, and is paid back in endearing him to his subjects and other local villagers. His work has allowed him to bond with people he may have otherwise never met.
While his images have inspired many, his goal is to produce images to promote the education of girls and the equality of the genders.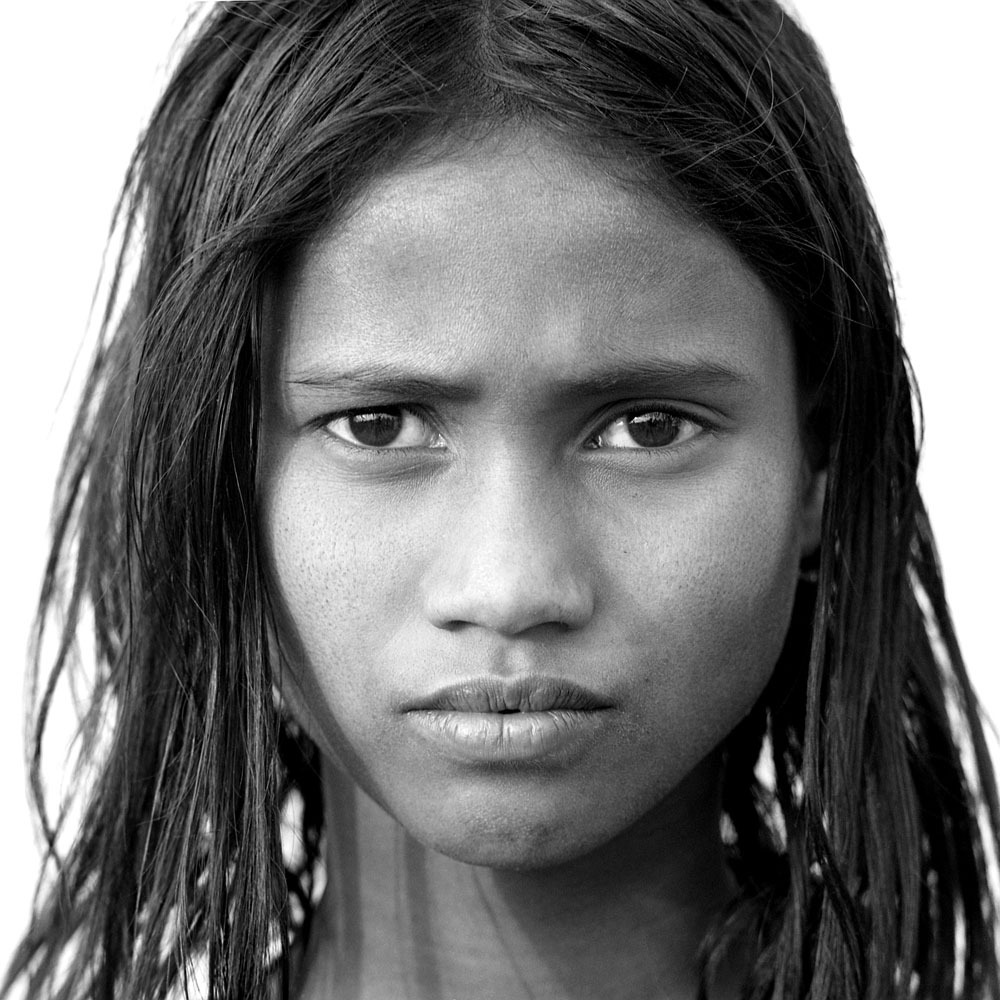 All the proceeds from his photographic images are used for the education of girls in regions where such is limited . Enjoy more of the work of Halim Ina at the website link below.