Elsa Dorfman
was born in 1937 and is an American portrait photographer who has mostly worked in Cambridge, Massachusetts. Her real claim to fame, other than being personal friends with many of the 'Beat' generation icons, is using the 20 x 24 instant Polaroid camera. Only one of 6 in existence!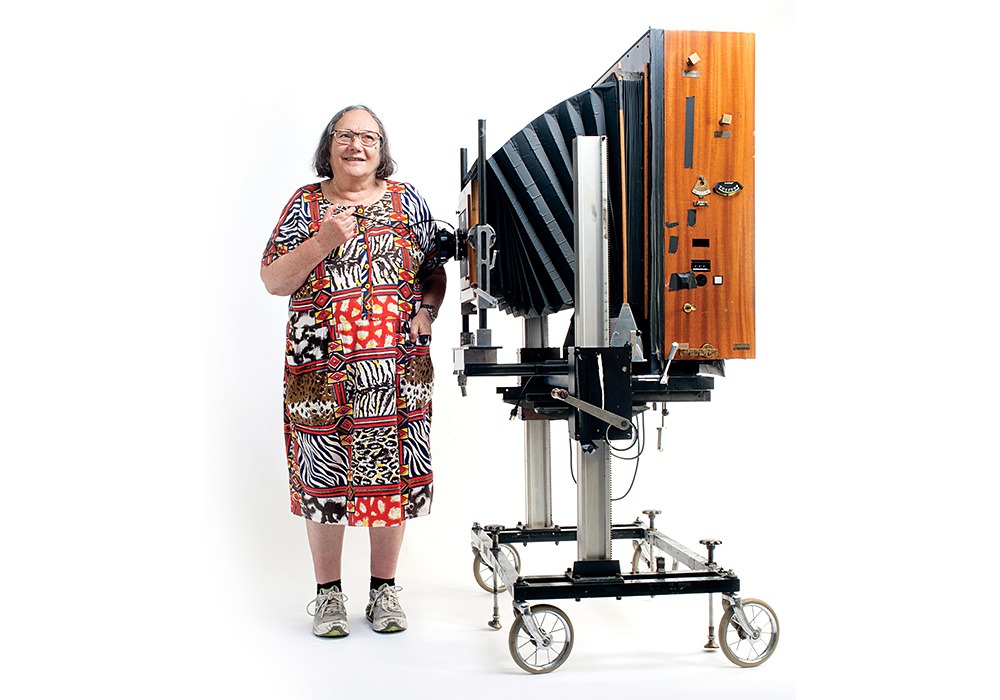 A Polaroid Portraitist
Her principal published work was 'Elsa's Housebook – A Woman's Photojournal'. It was basically a record of both family and friends, some famous, some not, who visited her in Cambridge in the late 1960s and early 1970s. Many well known literary people populated her works, including Lawrence Ferlinghetti, Allen Ginsberg, Peter Orlovsky, Gary Snyder, Gregory Corso, and Robert Creeley. Plus, being in Boston, celebrities such as Steven Tyler of Aerosmith and Jonathan Richman of The Modern Lovers, Bob Dylan and Joni Mitchell. Plus all the counterculture figures and feminist activists like Andrea Dworkin, Audre Lorde and Anaïs Nin.
For photographers, her real triumph was mastering the large-format Polaroid. No small feat, considering the size and cumbersomeness, even in the studio, of the camera itself. Her straight forward portraits of regular people really reinforced her true nature of what she expected of a sitter. As she once said, "I'm not interested in capturing their souls."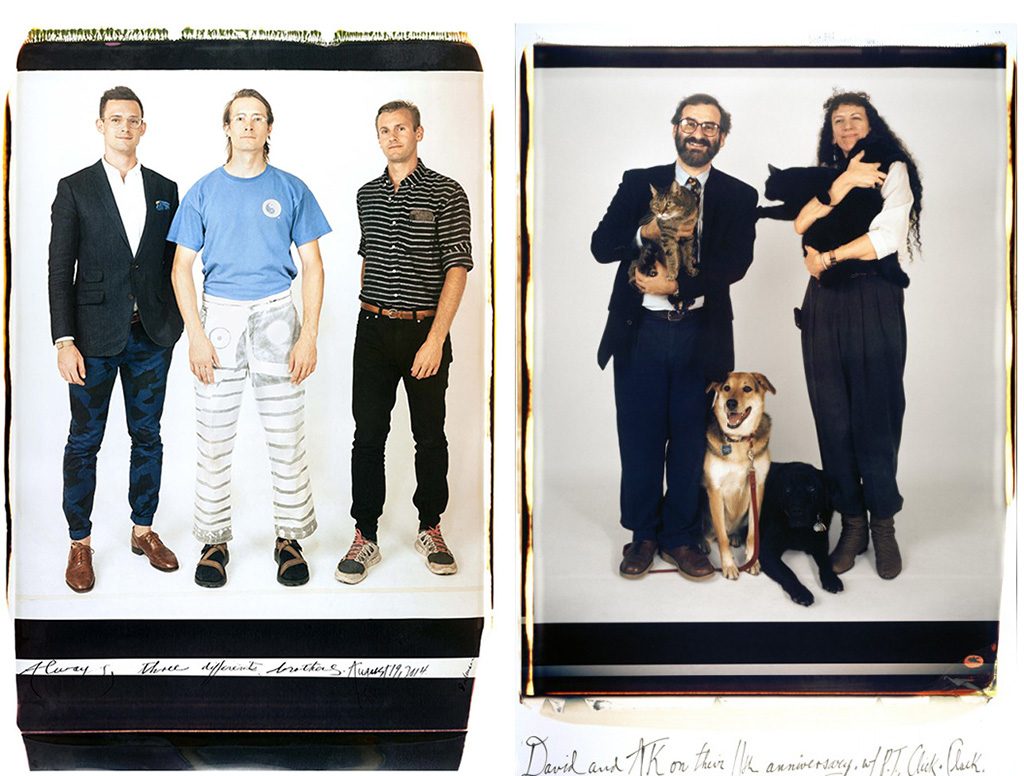 The Beat Generation
Elsa Dorfman moved to New York City in 1959 and found a job as a secretary at Grove Press, a leading Beat publisher in the 50's.It was there that she became friends with many of beat authors. Later, when she later moved home to Cambridge to pursue her master's degree, she was still far from being a photographer. It wasn't until 1965 that she even entertained such an endeavor. But within just a few months, she sold her first photograph. A photograph of Charles Olson, which was used on the cover of his book, 'The Human Universe'. However, she did not buy her own camera until 1967.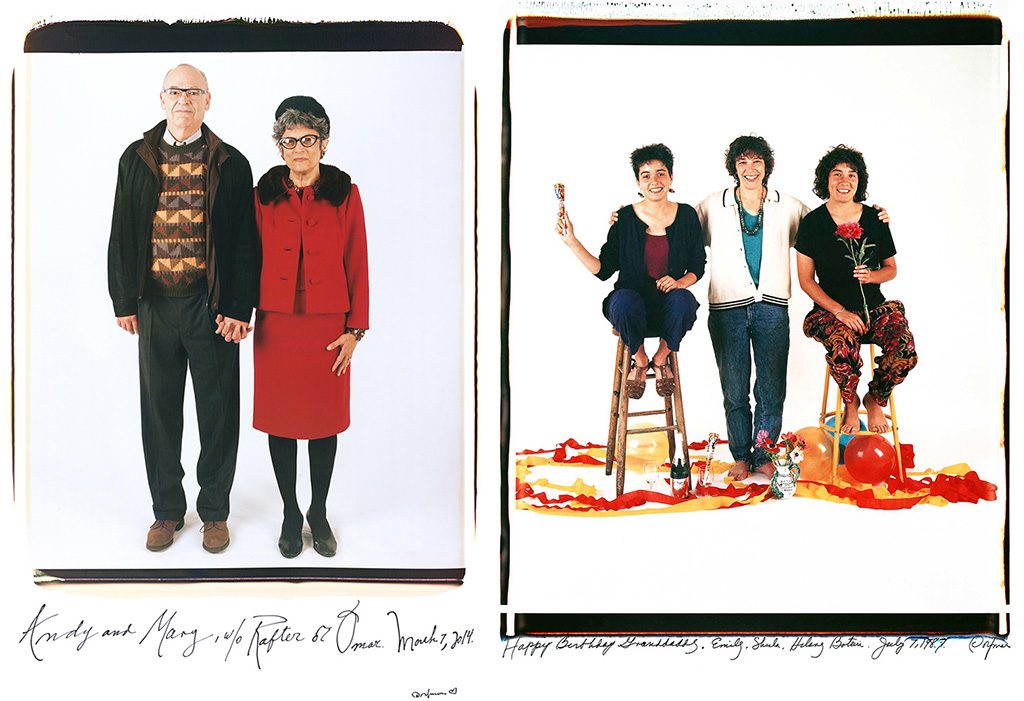 Once that happened, she started photographing famous writers, poets, and musicians. Polaroid's founder Edwin Land created only seven of these 235-pound cameras, with only 6 left today. But the bankruptcy of the Polaroid Corporation, and their entirely ceasing production of 20×24 instant film products in 2008 was a shock. So, Dorfman stocked up with a year's supply of her camera's last available 20 x 24 instant film! As she was already in her 70's, she felt she could sustain the blow. While you can still find 8×10 film from Polaroid/Impossible, and Polaroid 8 x 10 Film Holders, the 20×24 has sadly gone the way of the dinosaur. They had one for rent in NYC that was used by everyone from Chuck Close to renowned multi-media artist Robert Rauschenberg, and many photographers. However, they will shortly be out of film, hence that studio in Tribeca, (NYC), is closing.
Elsa's Housebook
Her work has included photographing terminal cancer patients, AIDS victims, and more, with an empathy and dignity she was known for. She personally donated her time and work to many of these projects. Dorfman's life and work are the subject of the 2016 documentary film 'The B-Side: Elsa Dorfman's Portrait Photography', directed by Errol Morris. Check out her website below. I would consider her book a rare beat generation manifesto, 'Elsa's Housebook: A Woman's Photojournal
'. A kind of fountainhead of the origins of the beat and women's movement.