Sam Haskins
was born in 1926. Most people think of him as an English photographer, having spent the majority of his career in London. But he was born and raised in South Africa and actually started his photographic career in Johannesburg. He had already had a studio there, and produced the books "Five Girls" and "Cowboy Kate" before moving to London in 1968. In 2009, as he was prepping for an exhibition at Milk Gallery in NYC and he suffered a stroke that led to his death.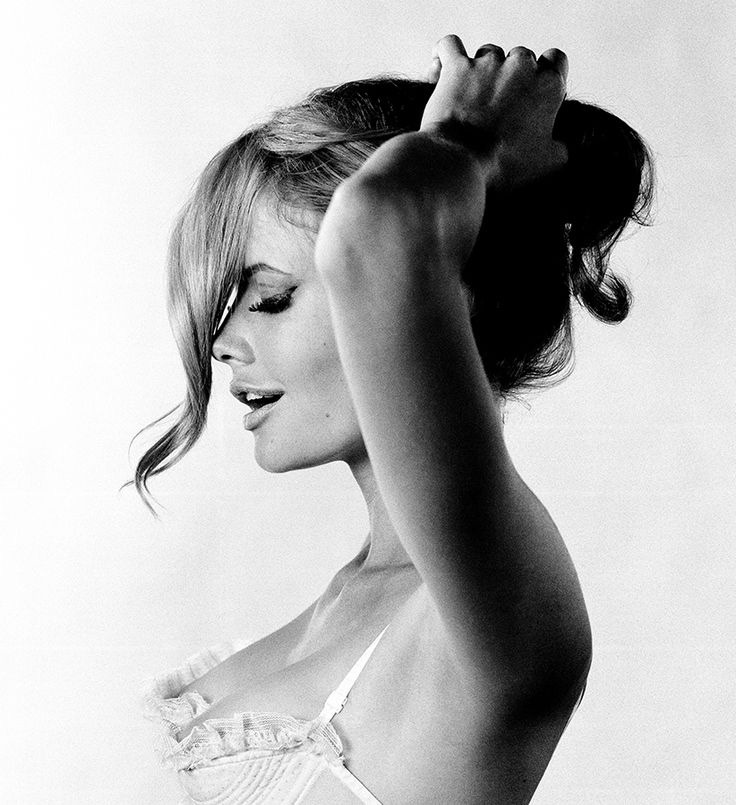 Sam Haskins and Graphic Arts
His formal higher education was at Johannesburg Technical College where he majored in the arts, with one very short photography course. He then left for the UK and enrolled at the London School of Printing and Graphic Arts.
Sam Haskins got married early on and his wife played a key role in the launch of his career by acting as a publishing agent for "Five Girls" when he was still an unknown photographer. She continued to negotiate worldwide publication of his books and exhibitions. She died a few years after him.
South Africa Advertising
Sam Haskins started his career as an advertising photographer in Johannesburg, and ran what was probably the first modern freelance advertising studio on the continent of Africa. He produced commercial work across a very broad spectrum of photography from still life to industrial, fashion and aerial. In such a provincial market, working all genres was critical. His first creative output was a one-man show at the Johannesburg department store John Orrs in.
But his international reputation was established by four key books published in the 1960s. Five Girls (1962) explored a fresh approach to photographing the nude female figure and contained important first explorations with black-and-white printing, cropping and book design, which were a key feature of his subsequent books. Cowboy Kate & Other Stories (1964) was probably the first book to deliberately explore black-and-white photographic grain as a medium for expression and image design.
It was highly influential at the time, sold roughly a million copies worldwide and won the Prix Nadar in France in 1964. It continues to influence contemporary photographers, film makers, fashion designers and make-up artists. Cowboy Kate & Other Stories or 'Kate' as the book is often referred to, had its place in photographic history cemented in 2005 when the International Center of Photography in New York included the book in their exhibition "The Open Book: A History of the Photographic Book from 1878 to the Present".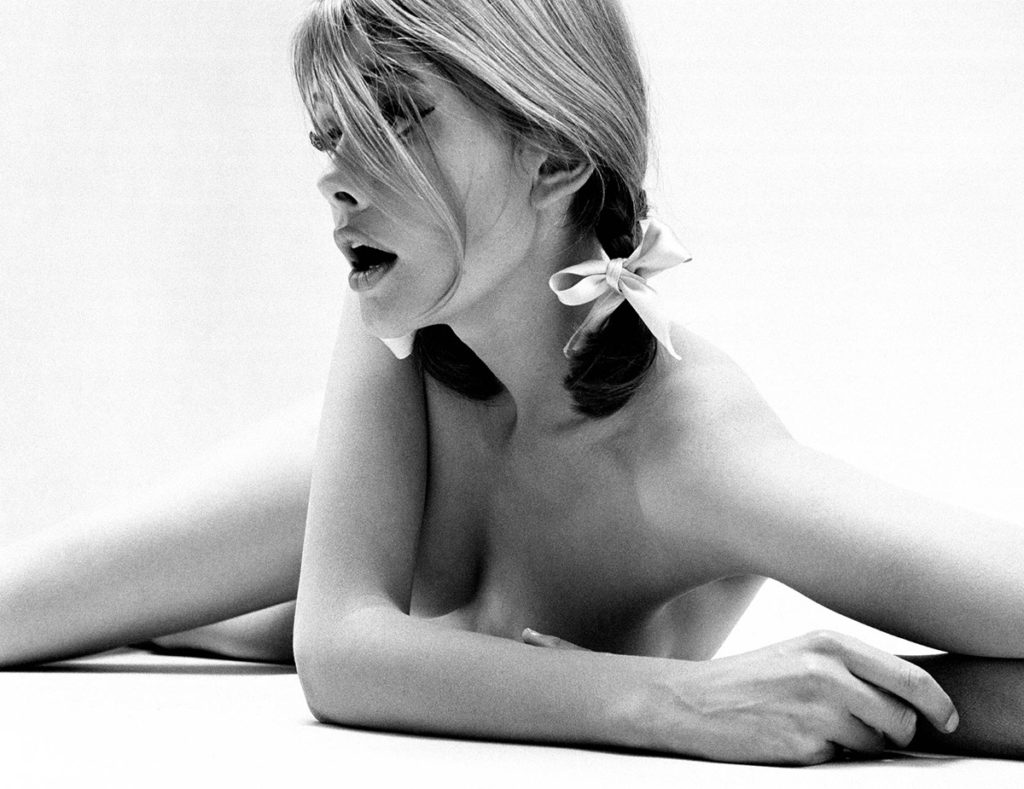 The Collages
November Girl (1967) contained key image collages which formed the basis of many graphic and surrealist experiments in the 1970s and 1980s. African Image (1967) was a visual homage to the indigenous people, culture, landscape and wildlife of sub-Saharan Africa. The images represent a lifelong interest in photographing graphically stimulating environments and formally document his passion for indigenous craft. He broke bones on river rapids and wrote off two Volvo saloon cars on African dirt roads while shooting the book.
In 1968 Sam Haskins moved to London and worked as a very successful advertising photographer for international consumer brands. From 1970 to 2000, Pentax produced 30 calendars, of which Sam Haskins shot and art-directed 15. No other photographer was invited to contribute more than once.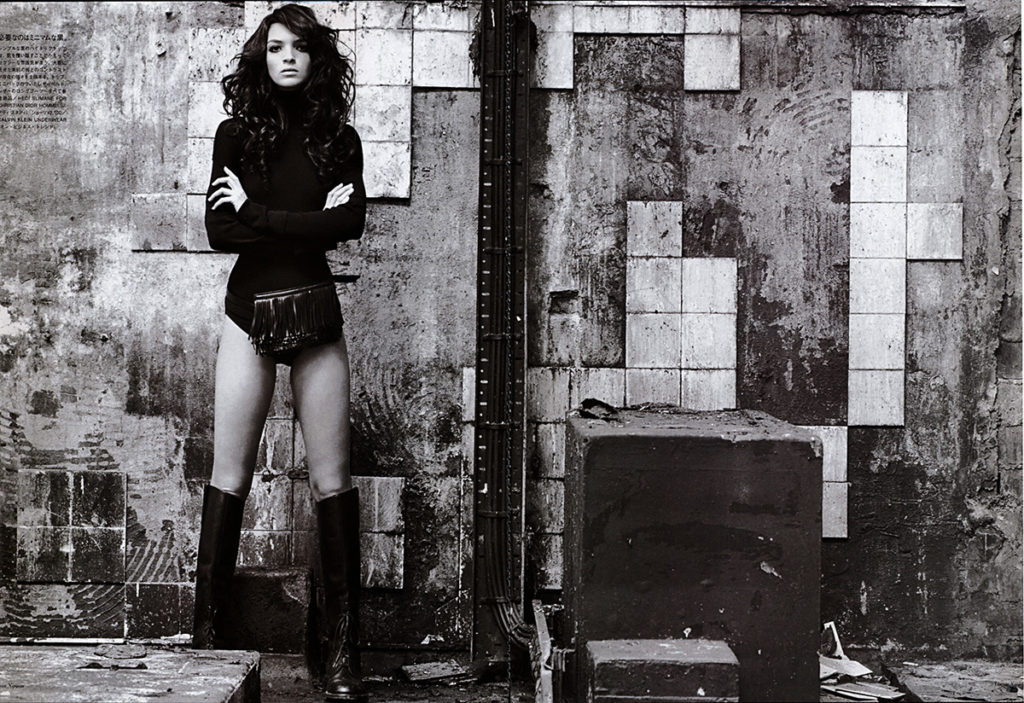 Collectibles – The Posters
In 1972 he produced his first color book, Haskins Posters.  Haskins and Alida successfully published the book internationally through their own company, Haskins Press. The book won a gold award at the New York One Show.
Sam Haskins was creating tension in the surface of his photographs between flat graphic elements and 3D chiaroscuro. Way before photoshop was even a gleam in Thomas Knoll's eye. His highly creative lighting played an enormous role in Sam Haskins' work, and deserve serious study to this day. He almost never repeated his complex lighting setups, exhibited right up to the 2006 New York magazine's 75th anniversary issue.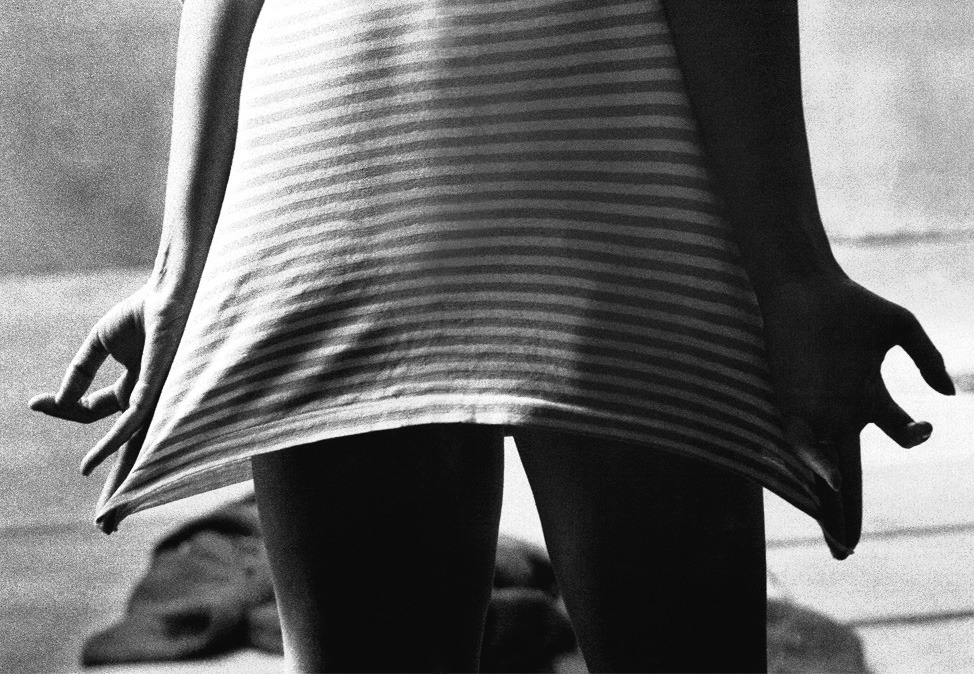 Sam Haskins Books
His photographs and drew inspiration from a combination of surrealism, illustration, film and modern graphic designers.
The graphic experiments first seen in the book "Haskins Posters" resulted in a book called "Photo Graphics". The title of the book coined a new term in photography that has since become widely used.
Haskins' next book, Sam Haskins á Bologna, resulted from an invitation by the mayor of Bologna to photograph the city. The publication was accompanied by an exhibition in the city. This project led to two more homages to visually rich locations shot over a series of visits; Barcelona and Kashmir.
In his later years, he focused on fashion photography for Vogue, Harper's Bazaar, Allure and New York. A shortage of copies of the original edition of Cowboy Kate & Other Stories, which was selling to collectors for up to US$3,000, led Haskins to bring out a digitally remastered 'director's cut' version in 2006, published by Rizzoli in New York. Apart from image editing and layout revisions, the new version has 16 pages of new images.
Rediscovery
A shoot for Yves Saint Laurent in Paris in 2002 resulted in a 'rediscovery' of his work that led to a stream of assignments working for fashion houses and magazines. He used a Pentax 67 most of the time, and in fact did 15 calendars for Pentax.
In December 2006, a month after his 80th birthday, the first retrospective exhibition of his work opened at the National Portrait Gallery. This was also his first exhibition at a national museum. The majority remained part of a quiet collection built up over decades of meeting and befriending other artists.
A tribute to Sam Haskins lifelong passion for fashion, style and design. If you want a photo book that will inspire and command emulation, then you need at least one Sam Haskins in your collection. Find Pentax 67