Hans Feurer
will readily admit the main reason he became a fashion photographer is "love of women".  Amazingly, his love of photography and demand keep him working to this day, like his friend and former mentor Harri Peccinotti. Over the course of the last five decades, he has lived life to the fullest, enjoying not only the myopic world of fashion, but going on adventures to almost every continent, fishing many of the seas and oceans of the world and racing his AC Cobras! Why there isn't a book on his life and more books on his work has always perplexed me. Feurer was almost the Hemingway of the normally elitist fashion photography world. He really didn't fit in a the standard mold.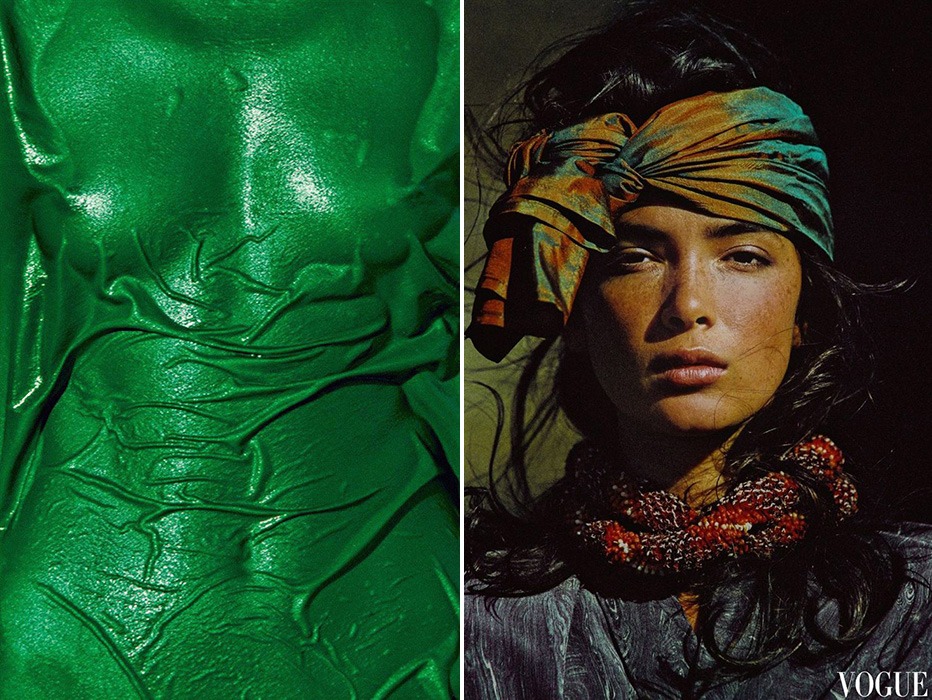 Hans Feurer and the 300mm
His wanderlust combined with his traveling, hunting and fishing adventures marked a man with a lust for life. All the while traversing through London's most chaotic and creative decades. Early in his career he decided to only shoot in color. And while he's used a variety of cameras, he seems to favor Canon. Although you can see him pictured here using a Nikon F4. But, a camera is basically a light tight box. It was his use of lenses like the Nikon 300mm
and Canon 300mm
that defined his style. And along with bold colors taken from life itself, it was that creamy bokeh resulting from those long lenses that cemented a style attributed to him.
His most iconic images are usually set outdoors, bathed in natural light and making the most of the subject, with the background always fading to a soft but seemingly lush pastel. His color palette always remained strong and one of the central components of his work.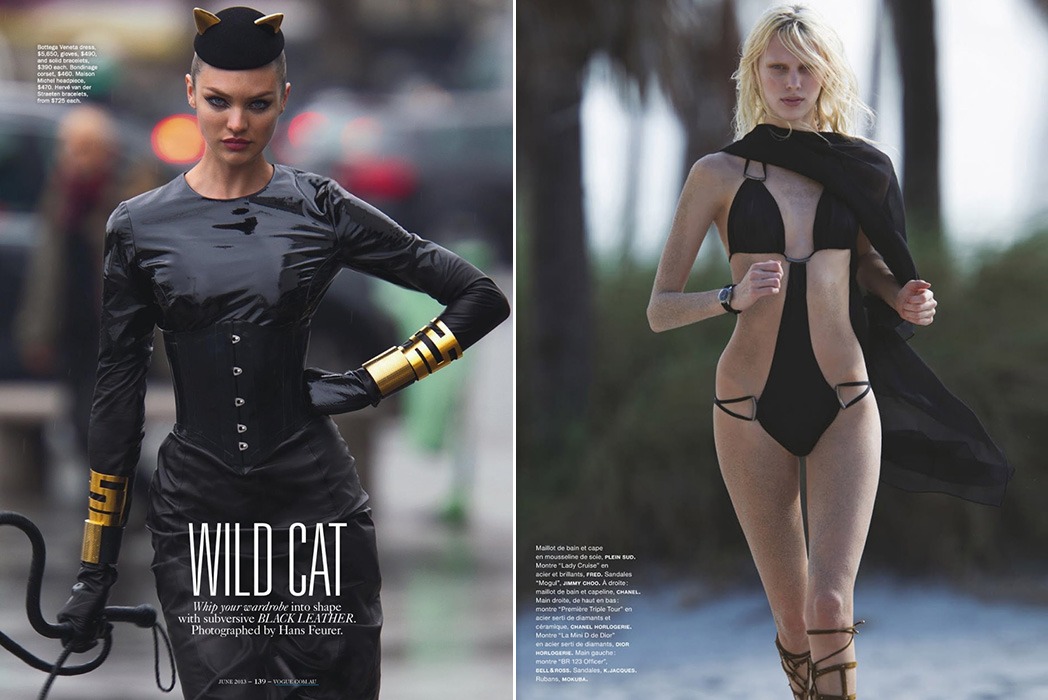 Iman and Kenzo
His early shoots of Iman for the fashion designer Kenzo Takada in the early 1980s off the coast of West Africa were probably a major feather in his cap. Juxtaposing Iman with the black rock lava became less fashion and more National Geographic. But it worked, and he justly received high praise for that work. Even up against todays digital mumbo-jumbo, it holds its' own.
Hans Feurer was born in 1939. He grew up near Zurich, Switzerland. Coming from a mostly absent father background, and therefore modest finances, he was forced at quite a young age to fend for himself and his younger brothers. He feels this childhood of school and work actually made him stronger. A sense of what was important and what was not was already built in. And amazingly grew into a reputation as a 'problem solver'. Something that was highly regarded in a pre-high production, pre-digital era.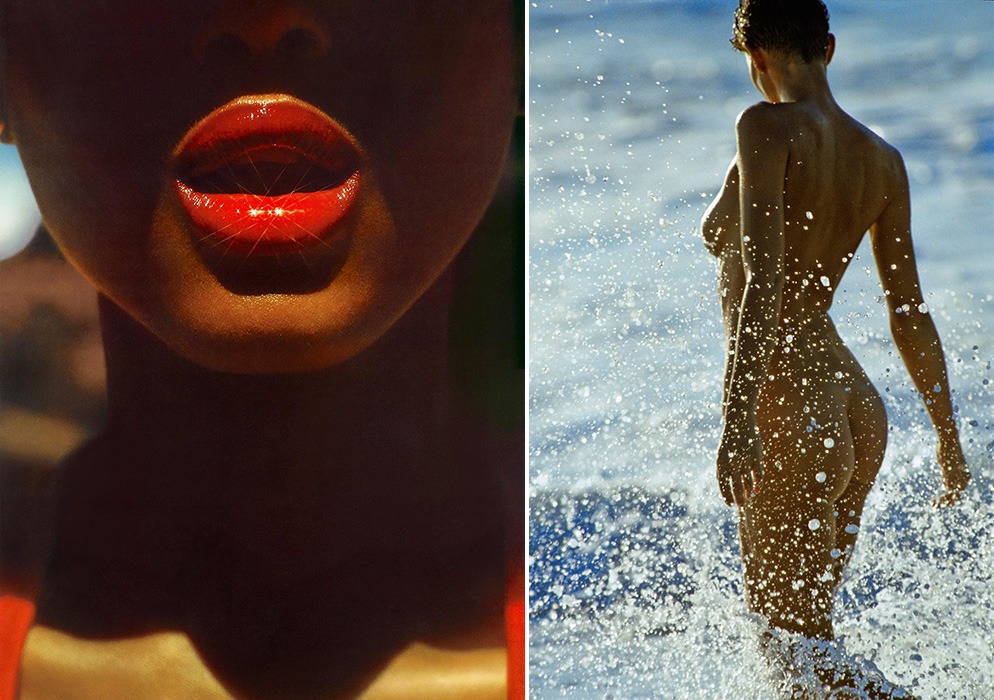 In Paris at 20
When he was only 20, he left for Paris, and almost immediately started as an assistant at an advertising agency. However, he pretty soon after transferred to the company's London office in 1962. (due to a love affair,….with a woman, not the city) He was 22. In his free time, he started doing fake "campaigns" for some of the agency's actual clients. After the creative Director seen these, he was offered a job as an Art Director. Pretty soon he was flying all over the world at the height of the Swingin' 60's! His collaborations at that time included working with Helmut Newton, Frank Horvat, William Klein and others. Though he wasn't a practicing photographer,…it was like being an assitant to the top photographers of the time.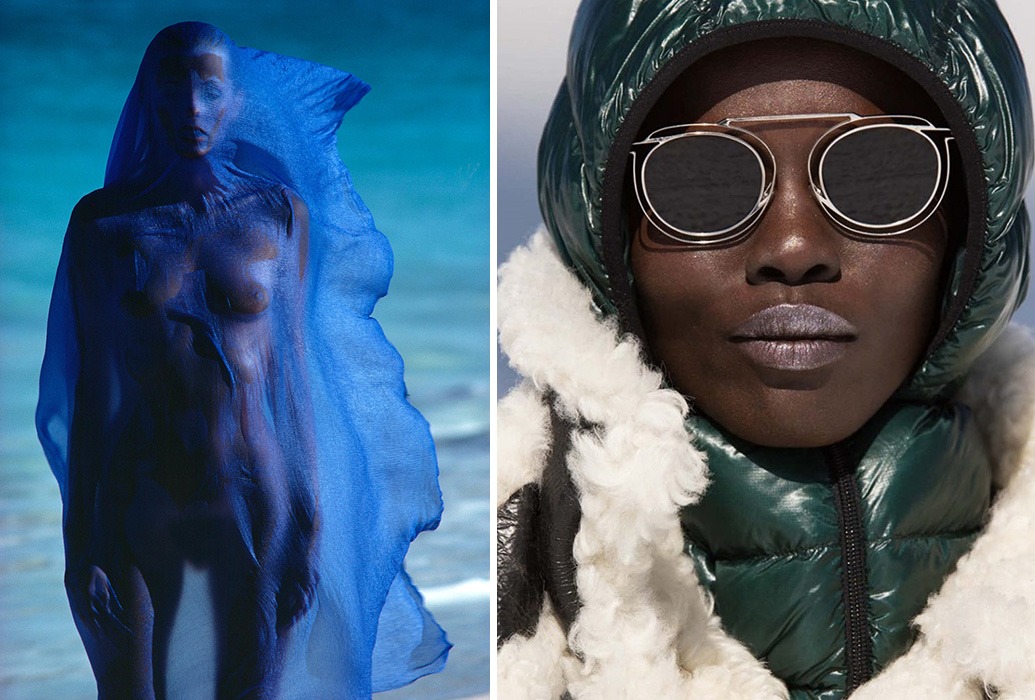 So did he then become a photographer? No. He bought a Land Rover and went to Cape Town to begin his African journey. So, for the next 2 years he traveled through Africa and experienced life. the african sunsets, flowing grasslands, the enormity of animal life, and the village women fetching water under the warm glow of sunrises. These were the things that would influence his future career. Learning light and shadow, and truly understanding it. Upon returning to London, he sold the Land Rover and bought the equipment required to have a proper studio.
Starting at the Top
New studio? Struggles? Not likely. He took off with jobs almost immediately. And once he did a series in Nova magazine, he knew he was on his way as a fashion photographer. Before long, all the Vogues and other magazines were calling. But even Feurer will admit that a team effort is required for images to transcend mediocrity, and he sees the stylists/make-up as equals in every way. And the models, too.
The ability to get books on his life and works is like pulling teeth. However, although rare, and sometimes expensive, I love the books 'Hans Feurer: Classic Works
' and 'Gianni Jetzer: Hans Feurer'. But I think in this digital age, photographers should start thinking about doing "Digital Books", downloadable on iTunes, like Neal Preston. Now maybe Neal Preston is doing that more for music fans than photography fans,….but, hey, it is a digital world we live in. Check out Hans Feurer website link below to get a fuller view of the breadth of his work.