25th Anniversary
Well, it's here. I just can't believe it's been 25 years! Lomography 25th Anniversary limited editions of the Lomo LC-A+, Lomo LC-Wide and Lomo LC-A 120. Plus a very cool case.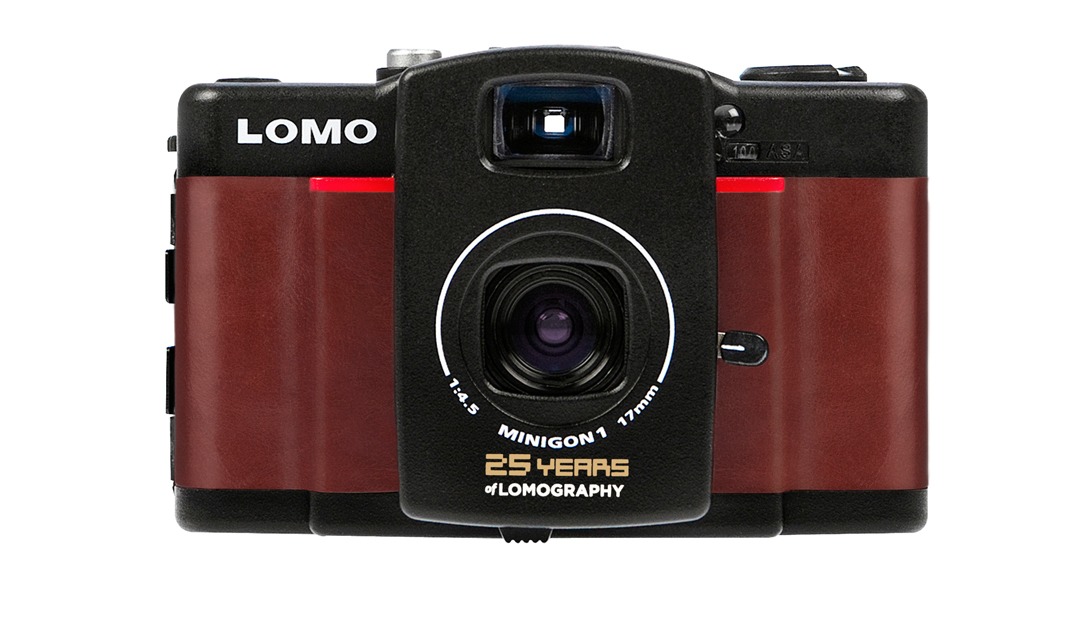 To Use Lomography's Words…
The LC-A has been our go-to, pocket-sized companion for a whole quarter-century now, amazing us each and every day with its experimental abilities like long exposures, multiple exposures, lightning-fast zone focusing and so much more, and we can't wait for you to experience this loveable live-wire's creative magic, too!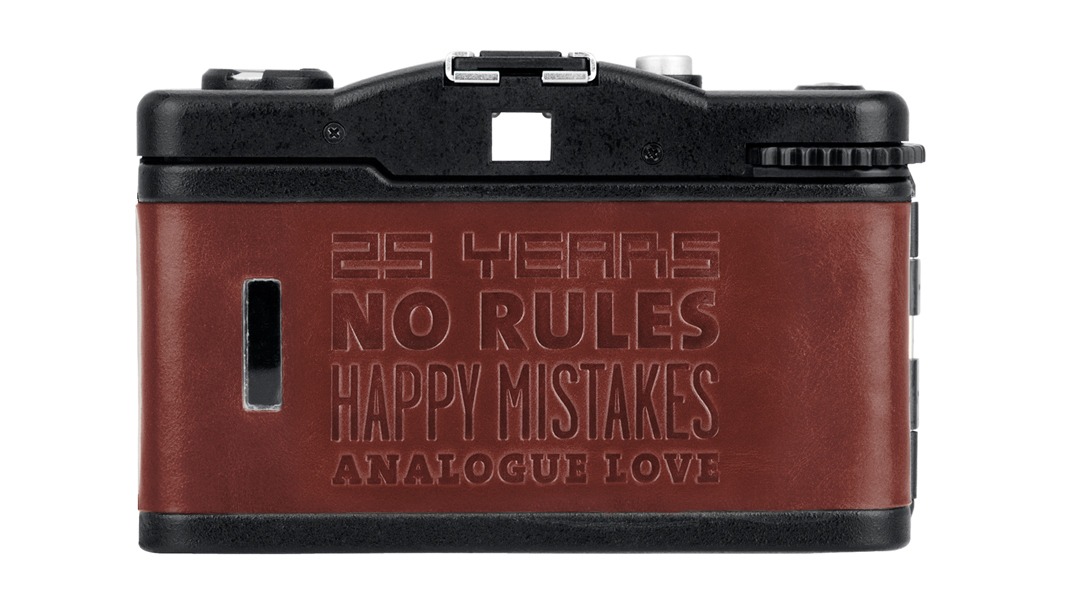 No one could have predicted just how far shock waves would be felt around the analog world when a group of footloose Viennese students stumbled across the LC-A camera in 1992. 25 years and millions of stunning pictures after that fateful encounter, the LC-A still stands proudly at the creative core of Lomography.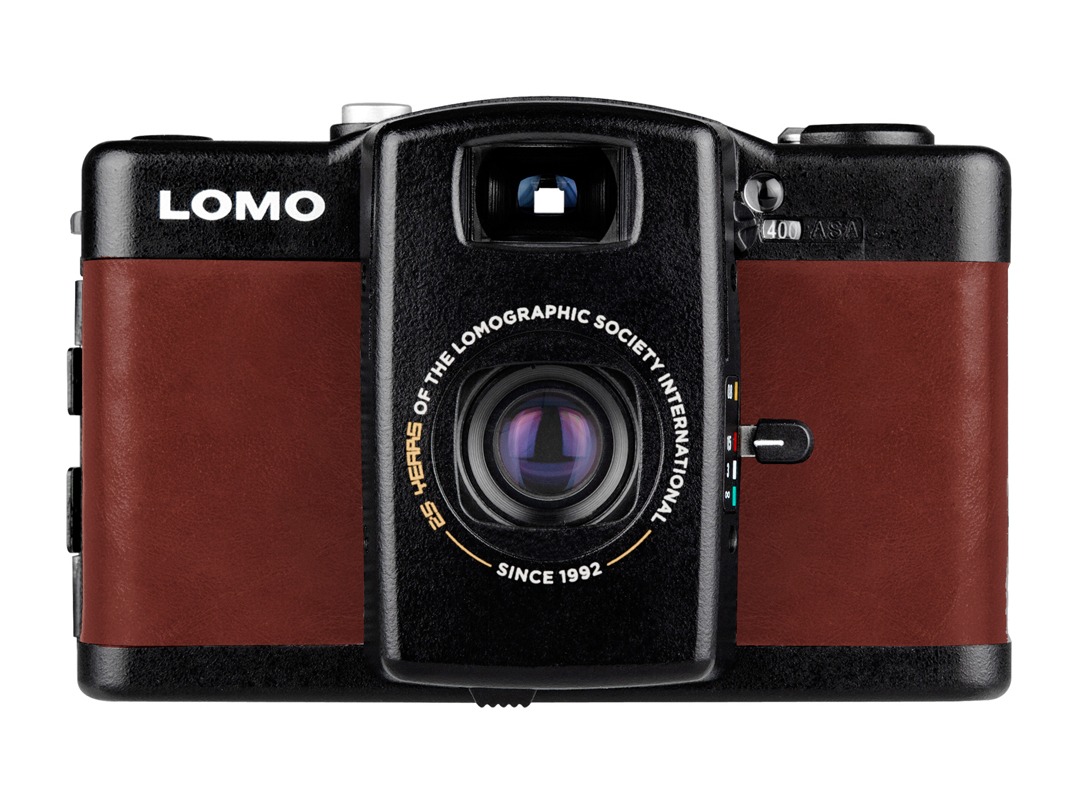 Now, in our 25th year, we're paying tribute to the legendary, little black camera that was there right at the birth of Lomography. And what better way to honor our oldest analog playmate than with three distinct anniversary designs and a stylish leather camera case. Cla in a unique brown leather casing, set against a black metal body the new LC-A+, LC-Wide and LC-A 120s have received a stunning new revamp. What's more, they're also decorated with a special embossed message, celebrating happy mistakes, analog love, and absolutely no rules! These ain't no Mamiyas, but they're pretty cool.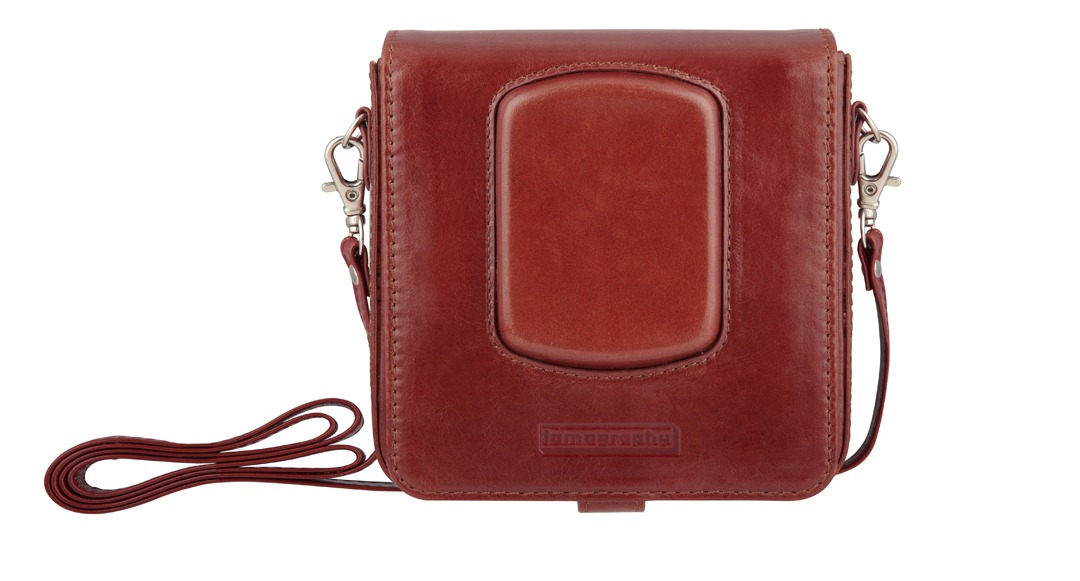 Checking Them Out
Each anniversary edition comes complete with Lomography's signature experimental features — the good stuff we've all come to know and love over the years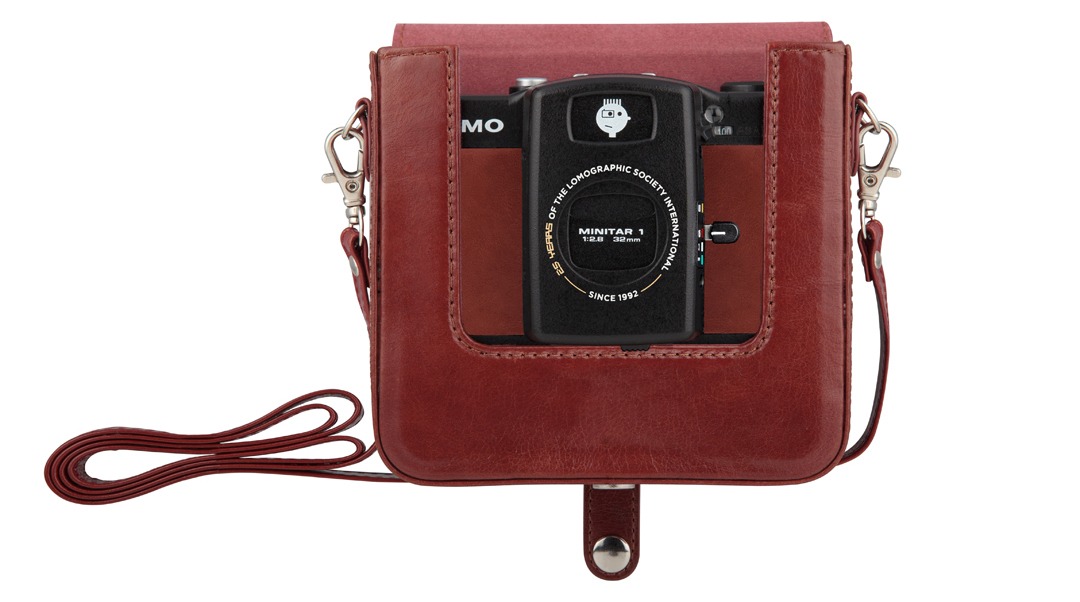 The cameras produce saturated colors, rich tones, vivid vignettes, long exposures, multiple exposures. These are like the hippies of cameras. The "peoples" camera. Those who have always had a love affair with Lomography will not be disappointed. Yes, they have advanced, and the LC-A+'s Minitar-1 lens produces show-stopping sharp results on 35mm frames. The LC-A 120 is keeping medium-format photography alive and well in our overly digital world.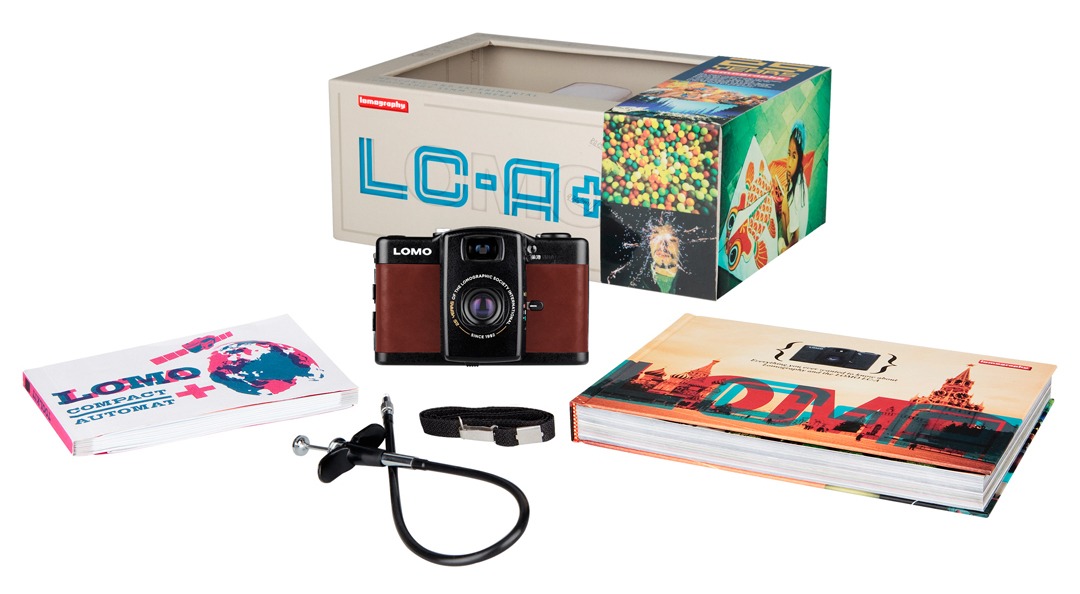 With a 17mm Minigon-1 ultra-wide-angle lens, the LC-Wide offers an even more expansive outlook. Compatible with a wide range of funky accessories, these special anniversary edition cameras are available now from the Lomography Online Shop.The stock and manufacture of these beauties is limited, making them a collectors camera almost immediately.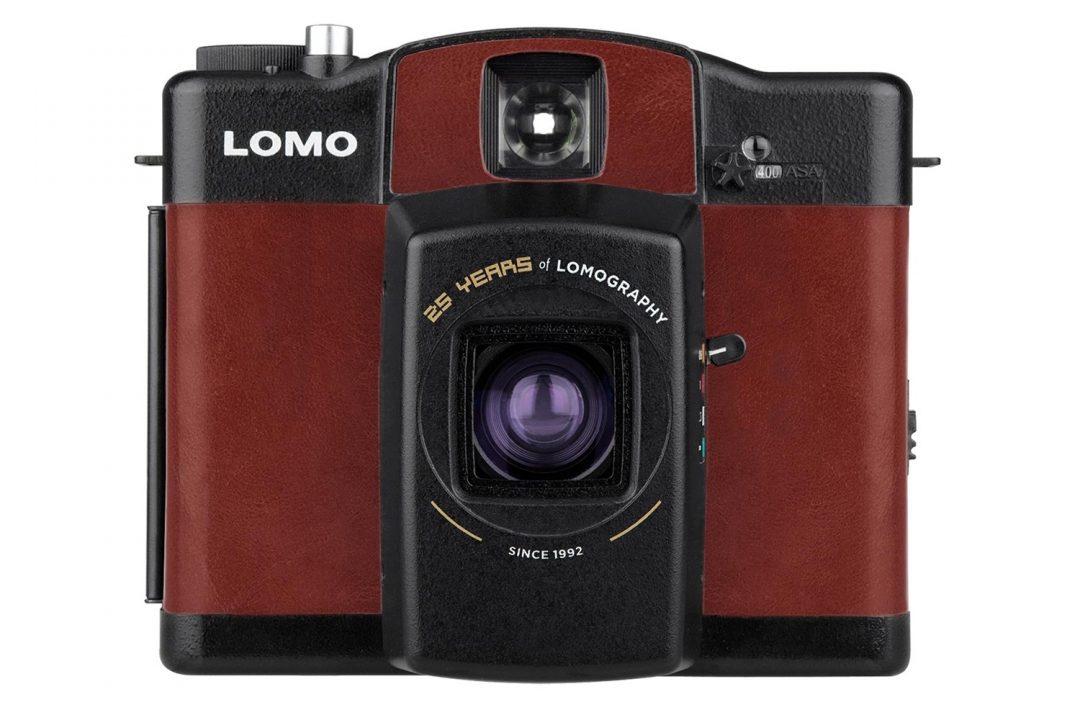 25 Years and Getting Better
Twenty five years ago, the photographic world was changed forever when an experimental wild child burst onto the scene — Lomography! Inspired by the stunning LC-A shots snapped by the founders of Lomography on that fateful trip to Prague, Lomography is responsible for bringing together an international community of over one million photographers who persistently challenge conventional art-school techniques and prescribed compositions. Lomographers tenaciously champion a freer, much louder form of photography, closer to life itself and focused on capturing wherever the moment takes them. A quarter of a century after the genesis of Lomography, the LC-A continues to represent our ​Ten Golden Rules​.It's inspired road trips, exhibitions, quirky street-corner events, Antarctic treks and so much more. In celebration of the fact that analog photography is alive and kicking, Lomography has presented the LC-A 25th Anniversary Editions.
TECHNICAL SPECIFICATIONS
Lomo LC-A+
Film Type: ​Standard 135 roll film

Exposure Area​:36 x 24mm

Lens:​32mm f/2.8 Minitar-1

Focal Length:​32mm

Angle of View: ​63 degrees

Aperture​:f/2.8 – f/16

Shutter speed​:1/500 – unlimited

Auto exposure mode:​Programmatic

Focusing: Zone Focusing ​0.8m / 1.5m / 3m / infinity

Multiple exposure:​Unlimited

Film Sensitivity Range:​ISO 100 – ISO 1600

Film Counter Mechanism:​Auto reset film stopping

Flash connection:​X-type synchronization hot shoe

Cable release: ​Universal cable release sock

Tripod socket:​Standard ¼" tripod socket

Dimensions:​107 x 68 x 43.5 mm

Weight:​250g (excluding battery and film)

Battery supply:​3xLR44 (3×1.5V)
Lomo LC-Wide
Film Type: ​Standard 135 roll film

Exposure Area: ​36 x 24mm, 24x 24mm (square format), 17 x 24mm (half frame format)

Lens: ​17mm f/4.5 Minigon

Lens Focal Length: ​17mm

Angle of View: ​103 degrees, 89 degrees (square format), 81 degrees (half frame format)

Aperture:​f/4 – f/16

Shutter speed:​1/500 – unlimited

Auto exposure mode​:Programmatic

Focusing: ​Zone Focusing 0.4 – 0.9m / 0.9m -infinity

Multiple exposure: ​Unlimited

Film Sensitivity Range: ​ISO 100 – ISO 1600

Film Counter Mechanism:​Auto reset film stopping

Flash connection:​X-type synchronization hot shoe

Cable release:​Universal cable release sock

Tripod socket​: Standard ¼" tripod socket

Dimensions: ​108 x 68 x 44.5mm

Weight:​220g (excluding battery and film)

Battery supply: ​3xLR44 (3×1.5V)
Lomo LC-A 120
Film Type:​Standard 120 roll film

Exposure Area:​56 x 56mm

Lens: ​38mm f/4.5 Minigon XL multi-coated (21mm equiv.)

Lens Focal Length: ​38mm

Angle of View:​92 degrees

Aperture: ​f/4.5 – f/16

Shutter speed: ​1/500 – unlimited

Auto exposure mode:​Programmatic

Focusing: ​Zone Focusing 0.6m / 1m / 2.5m infinity

Multiple exposure: ​Unlimited

Film Sensitivity Range​:ISO 100 – ISO 1600

Film Counter Mechanism:​Auto reset film stopping

Flash connection: ​X-type synchronization hot shoe

Cable release:​Universal cable release sock

Tripod socket: Standard​ ¼" tripod socket

Dimension: 134.5​ x 108 x 62.5mm

Weight:​363g (excluding battery and film)

Battery supply:​3xLR44 (3×1.5V)