Fuji's Instax SQ10
Well, almost here. Fuji's Instax SQ10 square format camera. I'll keep this opinion piece short so I can go lay down and cry. I was very excited when I found out that Fuji was releasing a square format Instax camera. In fact, I wrote about that here. But I'm not sure how I feel about this camera. The Fujifilm Instax Square SQ10
. It has a 3 inch LCD, (460k dots), on the back of the camera. It uses a 3.7-megapixel digital sensor that has a 1/4-inch CMOS sensor @ 1920×1920-pixel. It has a slot for a microSD card. It does spit out an actual physical image. It does have a rechargeable battery. But is this a digital or film camera? Fuji was on the right track with their other Instax offerings. And the square format is awesome. But printed from a tiny digital sensor? And at $1.70 per image? (over twice the cost of Instax Wide film)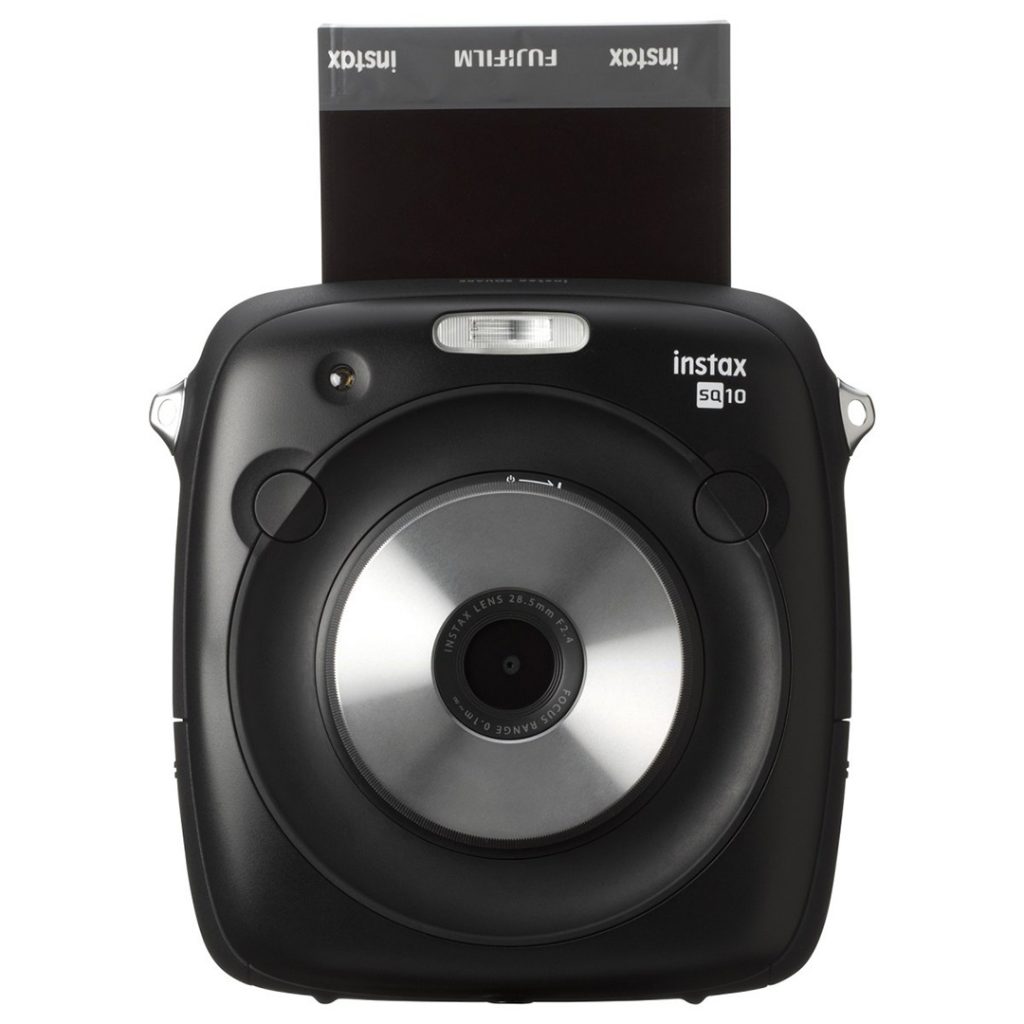 The Instax SQ10 – Price of a Leica Sofort?
I guess they know what they're doing. But at $280, I think I'll just stick with the Impossible Project offerings. They should probably just call this the "Fuji Instagram". The actual image will be 62mm x 62mm, but the total photo size with borders are 86mm x 72mm. So, it's smaller than the old Polaroid square images. The lens is a 35mm camera equivalent 28.5mm. A bit wide. (for me) Plus a bunch of iPhone like filters.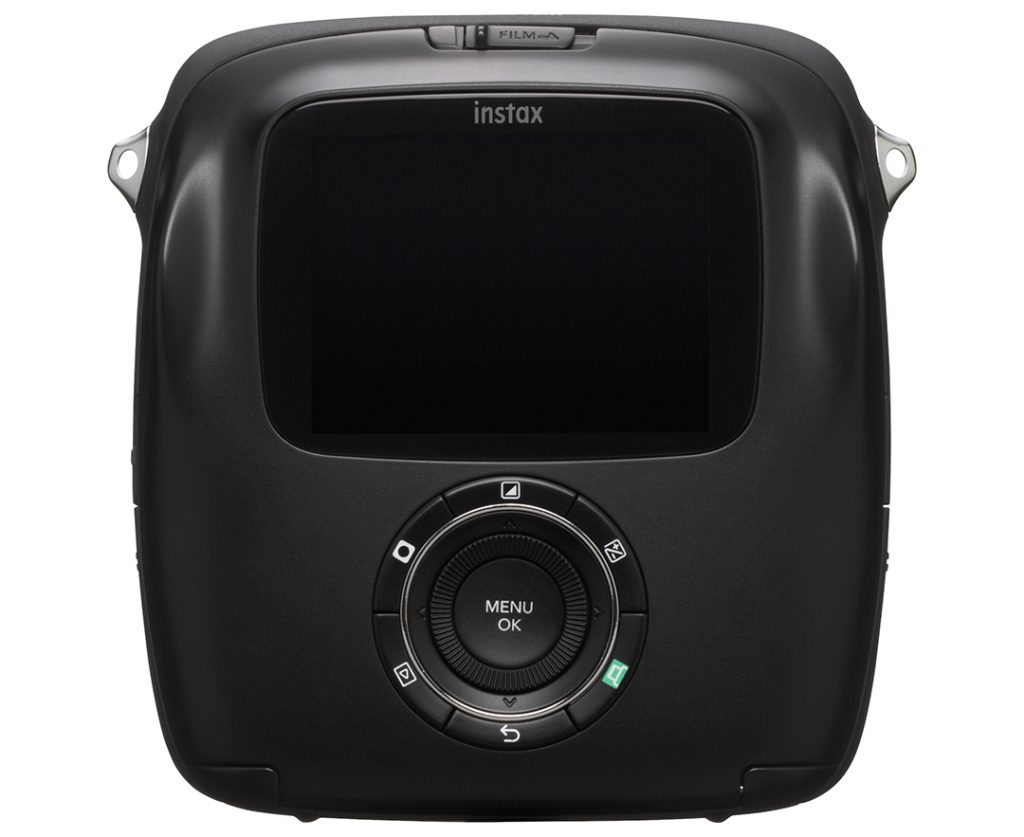 Here's what I was expecting. A regular old Instax camera with a square format. Preferably an "X100" type solid build, taking Instax to the next level. And film at about the same price as their wide format film. I suppose that was too much to ask for. I can't really see the pure digital guys getting excited about a 3.7MP camera with a fixed lens. But maybe that's just me.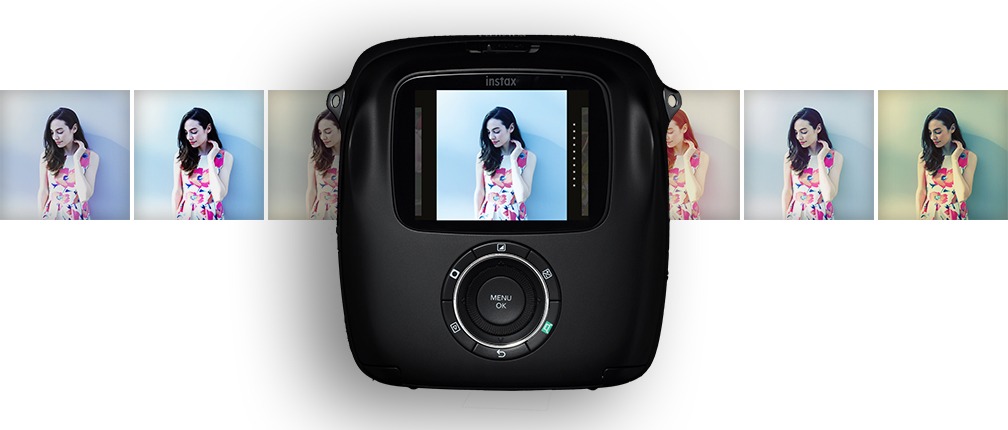 A Modified Polaroid Snap?
On the upside to the Instax SQ10; being able to adjust the image first means you'll have a lot more keepers. Didn't the Polaroid SNAP
and Polaroid Socialmatic
with it's ZINK paper just do this? I doubt you'll see clones from Lomo. Of course, I could be wrong. I guess if Helena Christensen says it's cool, then it must be true. I have no issues with this surprise direction taken by Fuji. It's just not for me. But I'd be the first to admit,….different strokes for different folks. Wasn't that an 80's TV series?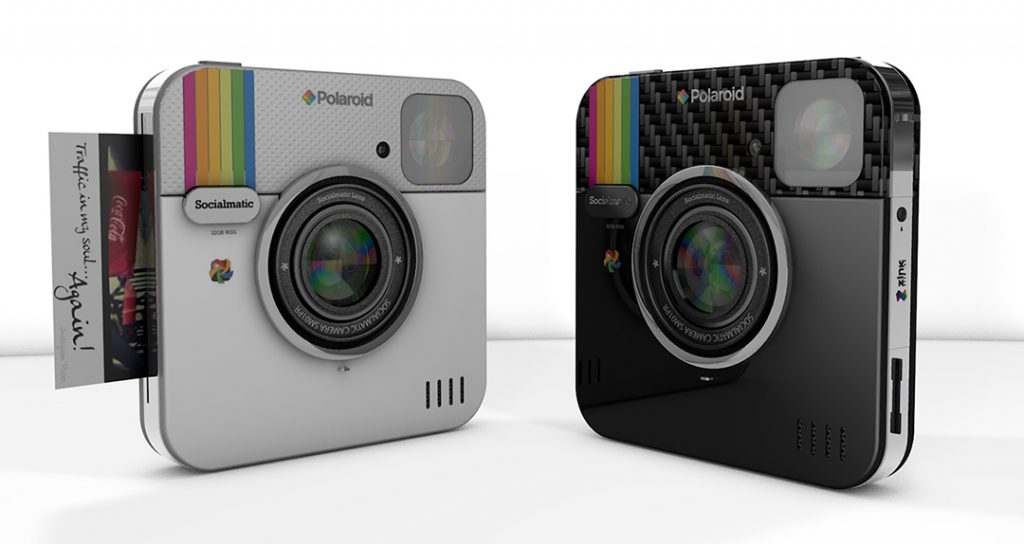 Will the Fujifilm Instax SQ10 find love? I suppose it will. After all, Fuji has a really big marketing department. I suppose their hope is that it's the next "Corvette",…not an "Edsel". We'll see. Couldn't you just print an iPhone pic wireless to an inkjet cheaper?  And no viewfinder? I like the response of one guy to the 'Fuji Guys' YouTube review; "Digital camera with printer" Yeah, that pretty much says it all.
Specifications
Camera
Image sensor
1/4-in., CMOS with primary color filter
Effective pixels
1920 x 1920
Storage media
Built-in memory, microSD/microSDHC memory card
Recording capacity
Built-in memory: Approx. 50 files
microSD/microSDHC memory card: Approx. 1000 files per 1 gigabyte
File system
Compliant with Design Rule for Camera File System (DCF), Exif Ver.2.3, Compliant with JPEG and PIM
Focal length
Fixed as 28.5 mm (35-mm format equivalent)
Aperture
F2.4
Auto focus system
Single AF (Contrast-detect TTL, equipped with AF illuminator)
Focus range
10cm to ∞
Shutter speed
1/29500 sec. to 1/2 sec. (Auto), maximum 10 sec. in Bulb mode
Sensitivity
ISO 100 to 1600 (Auto)
Exposure control
Programmed AE
Metering
256-segment through the lens (TTL) metering, Multi metering
White balance
Auto
Flash
Auto/Compulsory flash/Suppressed flash/Slow synchro/Red-eye removal Effective range: Approx. 50 cm to 8 m
Shooting mode
Standard, Double exposure, Bulb mode
Self-timer
Approx. 10 sec./Approx. 2 sec.
Image effect
10 Filters, Brightness adjustment, Vignette
Playback function
Trimming, Multi image playback
Printer
Film
FUJIFILM Instant Film "instax SQUARE" (Purchased separately)
Photo capacity
10 prints/pack
Film size
86 mm x 72 mm
Image size
62 mm x 62 mm
Supported image size
800 x 800 dots
Printing solution
12.5 dots/mm (318 dpi, 80 μm dot pitch)
Printing levels
256 levels per color (RGB)
Supported image format
JPEG (Some images saved with a photo editing/processing software may not be displayed or printed.)
Printing time
Approx. 12 seconds
Print timing
Printing shortly after shooting/Printing after selecting image
Printing function
Images on built-in memory/micro SD card
Reprint
Printable up to the past 50 prints
(Up to 50 images stored in print history)
Digital zoom
Up to 2.4 X in printing (Output pixels: 800 x 800)
Film detection
Yes (Automatic ejection when inserted)
Others
LCD monitor
3.0-in. (7.6 cm) TFT color LCD monitor
Pixels: Approx. 460k-dots
Input/Output terminals
Micro USB (For charging only)
Battery
NP-50
Charging function
Built-in
Printing capacity
Approx. 160 prints (From when the battery is charged fully)
* Varies depending on the conditions of use.
Charging time
Approx. 3 to 4 hours (Using 0.5 A USB port)
* Varies depending on air temperature.
Dimension
119 mm x 47 mm x 127 mm (W x D x H)
Weight
450 g (includes fi lm pack and battery)