Roxanne Lowit
is a New York-based party photographer – not quite fashion, not quite paparazzi. Roxanne Lowit spans genres, as should all photographers. People have had problems when they want to pigeon hole her photography,….and I think she likes it that way. I put her in 'Street Photographers', but she transcends categories.
Photographic Fun
Lowit did not go to school to be a photographer. She graduated from the Fashion Institute of Technology in New York with a degree in art history and textile design. It was during her successful career as a textile designer that she realized something. "I paint and there were people who I wanted to sit for me but had no time, so I started taking pictures of them. I liked the gratification of getting the instant image so I traded in my paintbrushes for a camera."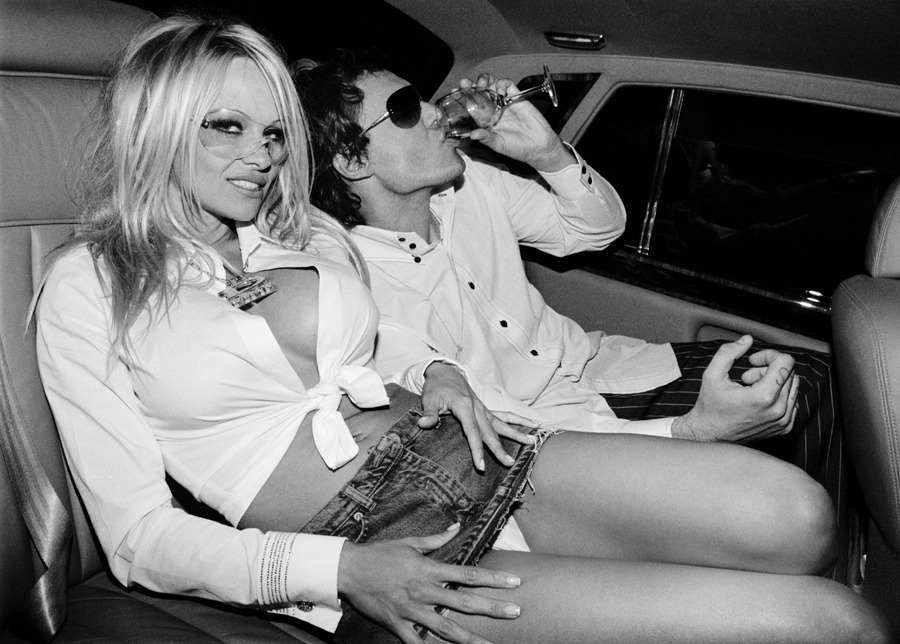 Lowit started making pictures in the late 70's with her 110 Instamatic, photographing her own designs at the New York fashion shows. Before long she was covering all the designers in Paris where her friends – models like Jerry Hall – would sneak her backstage with her newly purchased Nikon 35mm camera. It was there that she found her place (and career) in fashion. "For me, that's where it was happening," she says. "No one thought there was anything going on backstage, so for years I was alone and loved it. I guess I made it look too good because now it's so crowded with photographers. But there's enough room for everybody."
3 Decade Party
For over three decades, the unique lens of Roxanne Lowit has captured the faces, personalities, and spaces of modern culture. To review her incomparable work is to step behind the proverbial velvet rope. To see her images is to witness the creation and the celebration of fashion and art and theater and film, pleasure and joy and aesthetic delight.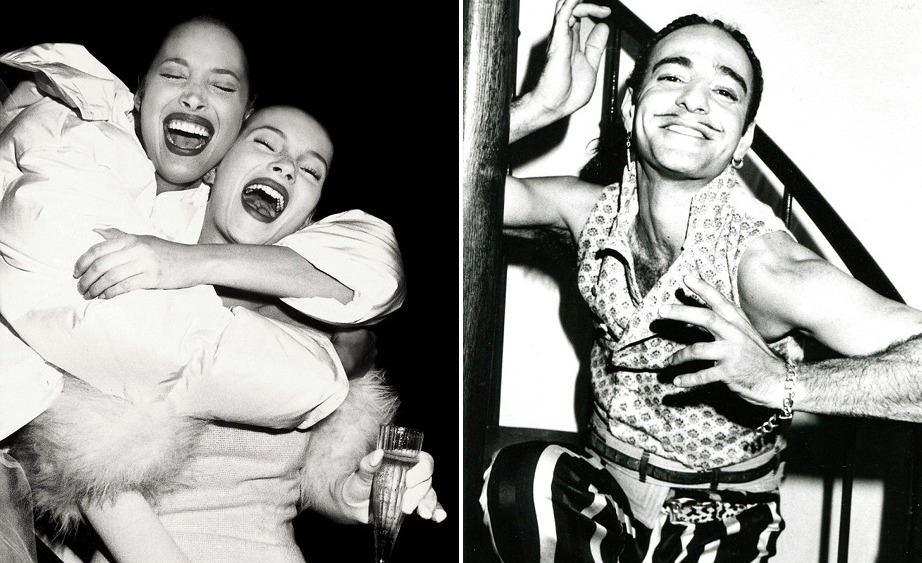 A shooting star, Lowit has photographed thousands of luminaries, including Andy Warhol, Salvador Dali, Kate Moss, Yves Saint-Laurent, Johnny Depp, Madonna, and George Clooney. To witness her work is not only to see these famous faces close-up but also to peer at their beauty, their vulnerability and their humanity, all captured by a passionate storyteller whose greatest tool is her humble, empathetic presence. More than a photographer, she is a true artist, a modern-day successor to Manet and Toulouse-Lautrec. Just as they colorfully chronicled the whirl of Parisian life in the 19th century on canvas, she has captured the creative classes of the last three decades in her photographs, offering unprecedented visual entrée to the beau monde of New York, Paris, and Milan.
A New Genre?
A pioneer, Lowit has always done things differently. You can say that she really created an entirely new genre of photography by taking her camera where nobody else wanted to go: backstage at fashion shows. While everyone else was fixated on the runway, she captured the real action where the rest of the photographers weren't looking. Photographing backstage goings on was quite revolutionary at the time. While every other photographer was jockeying for a runway position, she was strolling backstage with a camera — and it transformed fashion photography forever. But she has gone even further, elevating her medium into fine art.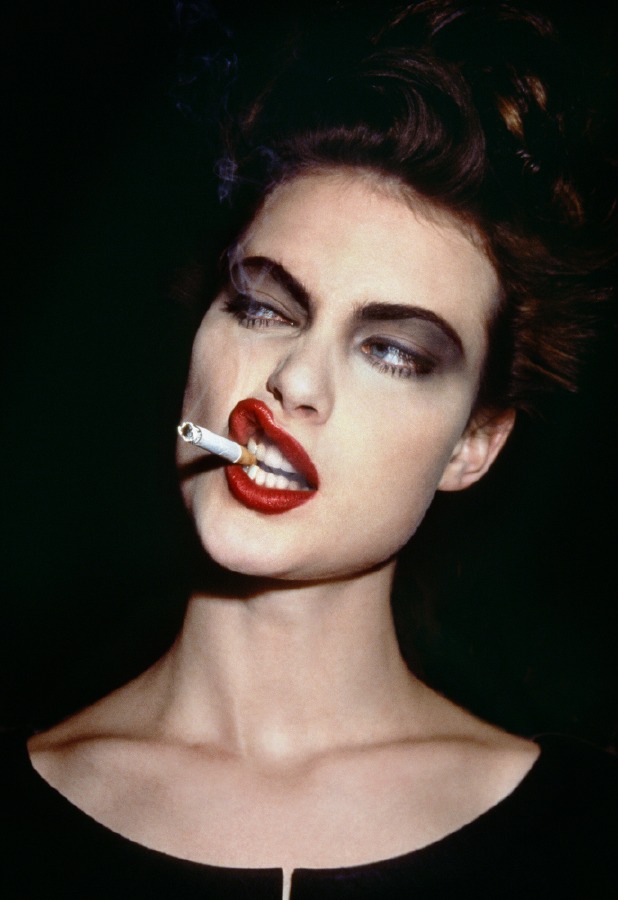 Lowit's work has been exhibited in many of the world's major museums, including the Metropolitan Museum of Art; the Whitney Museum of American Art; the Victoria & Albert Museum; the Warhol Museum; and the Museum of Modern Art in Moscow. Her photographs are part of the permanent collection of Japan's prestigious Kobe Fashion Museum. She has also been featured in one-woman shows in New York, Paris, Berlin, Amsterdam, and London and Miami.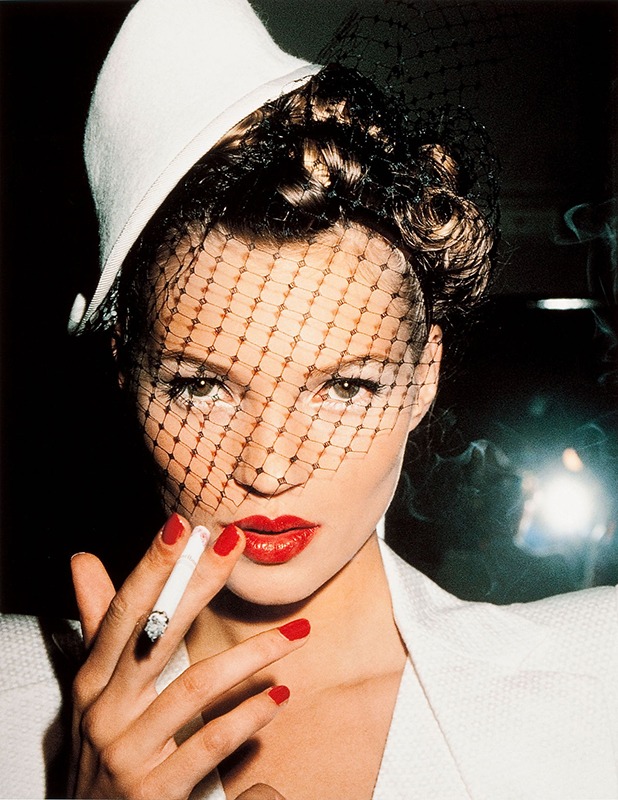 Roxanne Lowit – The Books
Three books have collected Lowit's indelible images. Moments (1990) and People (2001) are visual time capsules of international nightlife.
Lowit's photography has been a longtime mainstay in the most Vogues, as well as numerous other publications. Her groundbreaking advertising work has included memorable campaigns for major brands from a host of industries, including Acura, Armani, Coca-Cola, DeBeers, Dior, Land Rover, Moët & Chandon, and Vivienne Westwood. Find Nikon F5