Yousuf Karsh
was born in 1908 in what was then the Ottoman Empire. As an Armenian, he and his family were persecuted under a brutal regime. He eventually made his way to Canada and eventually became a Canadian citizen. (in 1947)  His early years were spent working for his uncle in Ottawa, and then painter and photographer, John Garo in Boston. It was this apprenticeship in the late 1920's where he learned the basics for his artificial lighting techniques.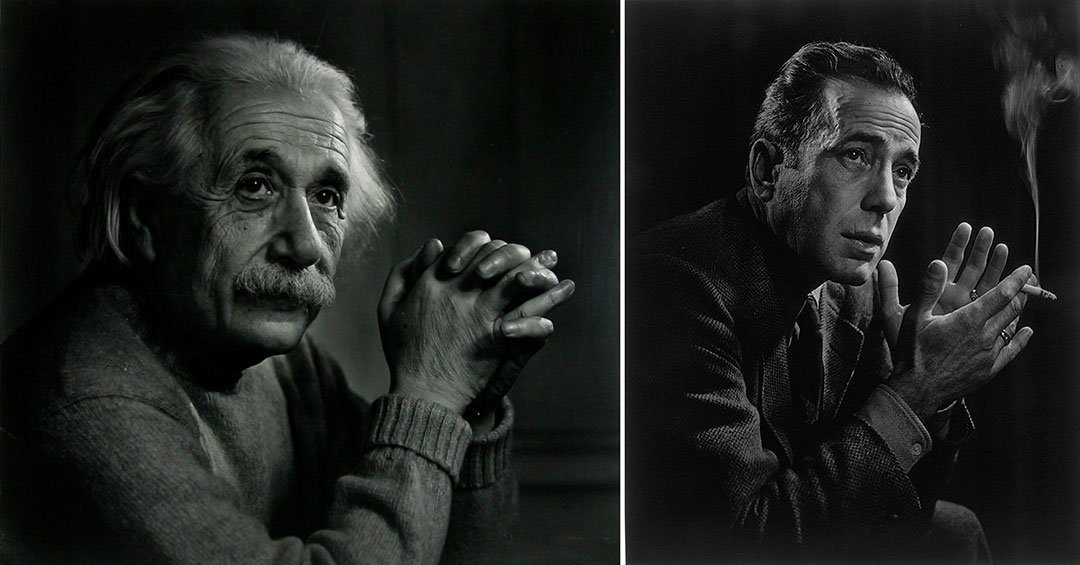 Yousuf Karsh and the 8×10
He eventually went back to Canada after his tutelage under Garo, and began his career. Although he used a few different cameras in the beginning, he settled on the Calumet C-1 8×10
for the vast majority of his work.  Which was wasn't that common for portraiture at the time. It was a size usually reserved for the Ansel Adams wannabes. (landscape) His lighting, while seeming harsh by today's standards, was always honest. And he did employ different techniques, depending on subject. While no one can accuse him of succumbing to the 'Hollywood' lighting so popular in the day, he was a bit "softer" when tackling actors and actresses as opposed to men of science or politics. When his career started to fly, (early 1940's), he photographed everyone,…from politicians, to Hollywood elite, to great men of science. In fact, the 5 Pound British note bears an image of the great Winston Churchill by Karsh. (see video below) I suppose that makes him the most distributed photographer of all time!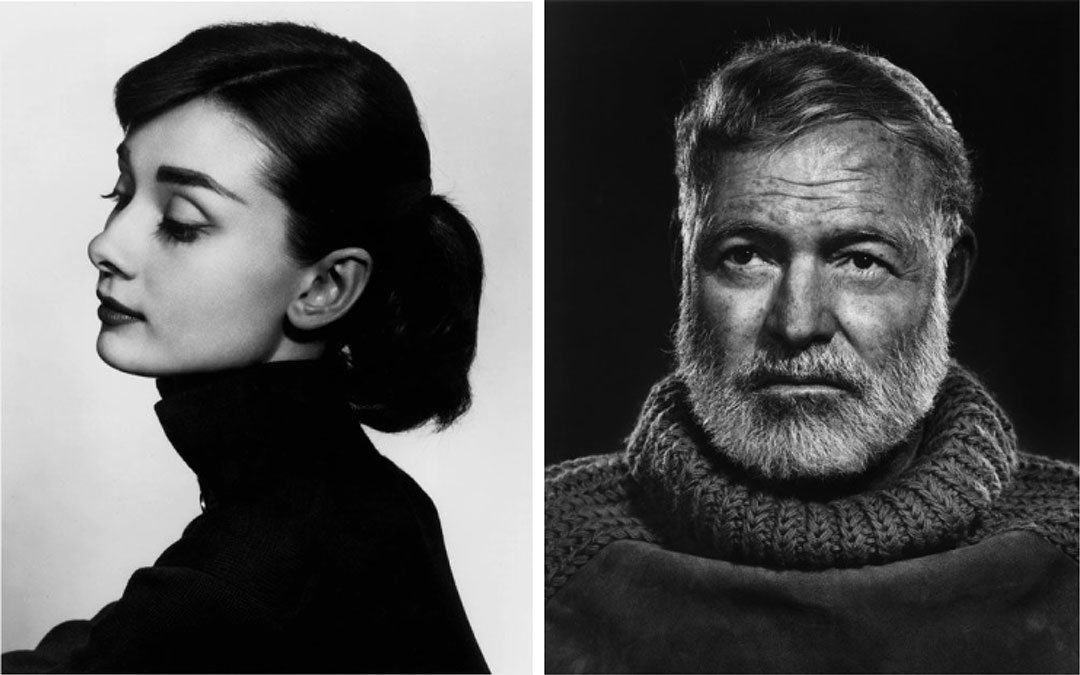 But before this, he first he worked as a photojournalist. But in 1936 came his big break. An image of the meeting between U.S. President, Franklin D. Roosevelt, and the Canadian Prime Minister, Mackenzie King. After that, he was called on a regular basis by the Canadian government. While his work started appearing with more frequency in Canadian periodicals, and even the 'Illustrated London News', it was his portrait of Winston Churchill that first brought him international recognition.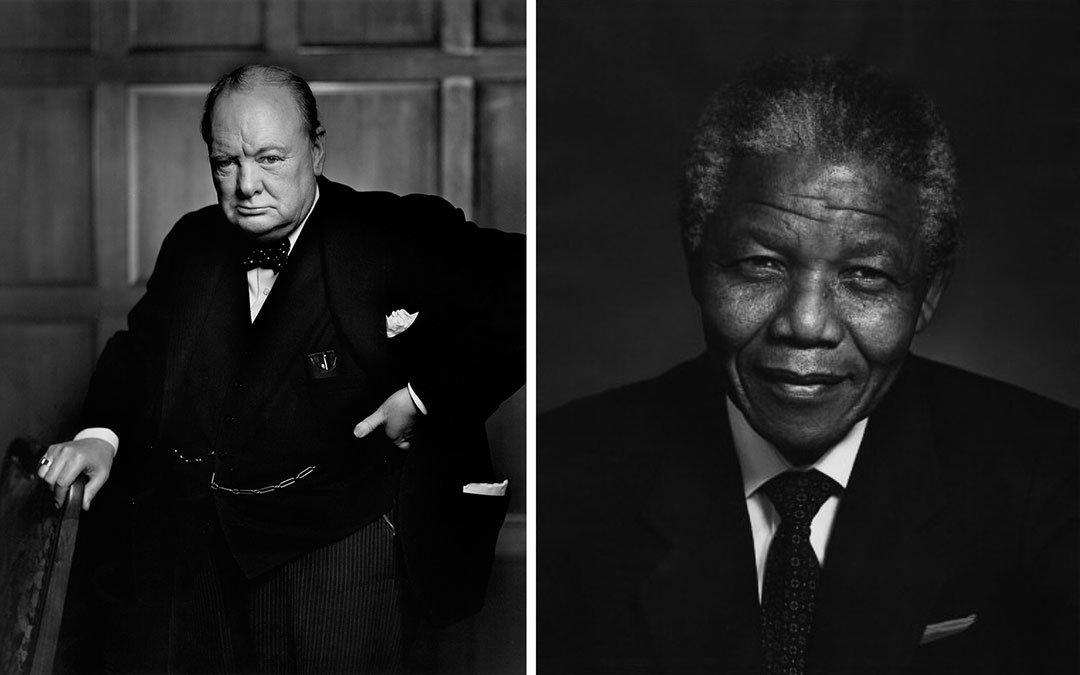 The Winston Churchill Snowball Effect
After that now very famous portrait, he went on to photograph many of the world's most-prominent personalities, including royalty, statesmen, artists, and writers. His lighting was meticulous, and he worked almost exclusively in black and white when doing portraits. His monumental and idealized portraiture promoted the great, and not so great, icons of his time.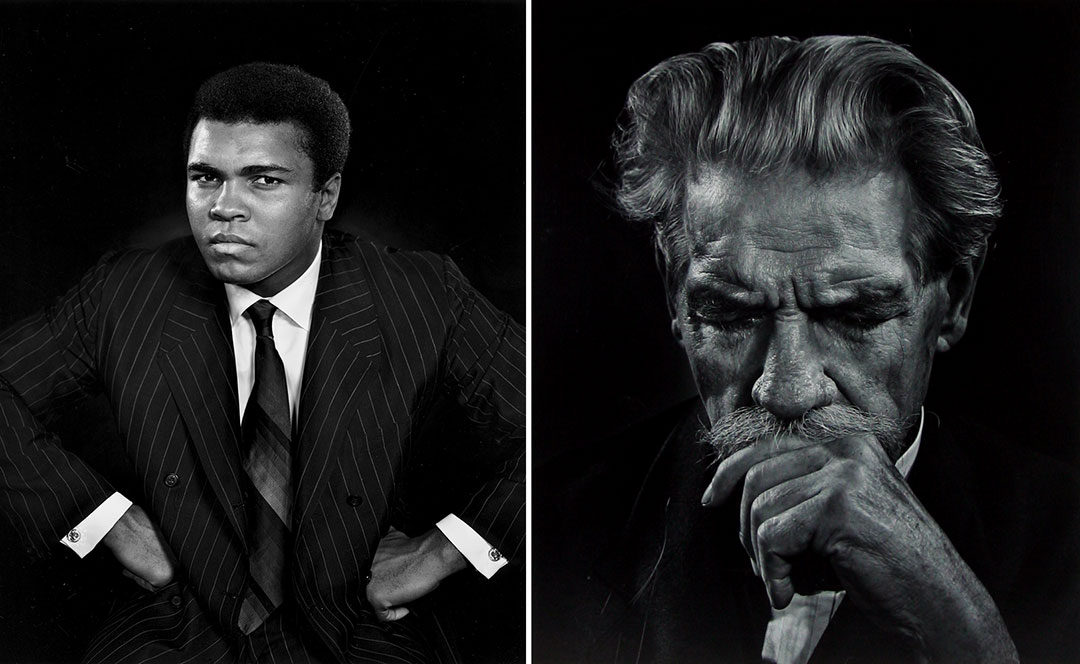 A Plethora of Books
His books
include 'Faces of Destiny', 'Portraits of Greatness', 'In Search of Greatness', 'Faces of Our Time', 'Karsh Canadians', and 'Karsh: A Sixty-Year Retrospective',….and more. All show his unique ability with lighting. In 1997 he moved to Boston from Ottawa. While the city of Ottawa is the capital of Canada, it's amazing the international acclaim he was able to garner from a city so removed from the art centers of the world. Yousuf Karsh is still considered one of the greatest portrait photographers of the 20th century. Yousuf Karsh died in 2002. See his estate's website below and marvel at his subjects' faces.