Yelena Yemchuk
is a Brooklyn based photographer, born in Kiev in the Ukraine in 1970. While many will know her as the former girlfriend of the lead singer of the Smashing Pumpkins, she has always been an artist and photographer. And for the past few years, also known as an "accidental fashion photographer". As a painter and film maker, I don't think it was her original goal to pursue a career in fashion.Add to that her reticence to shoot anything not on film, and you have a very unique photographer.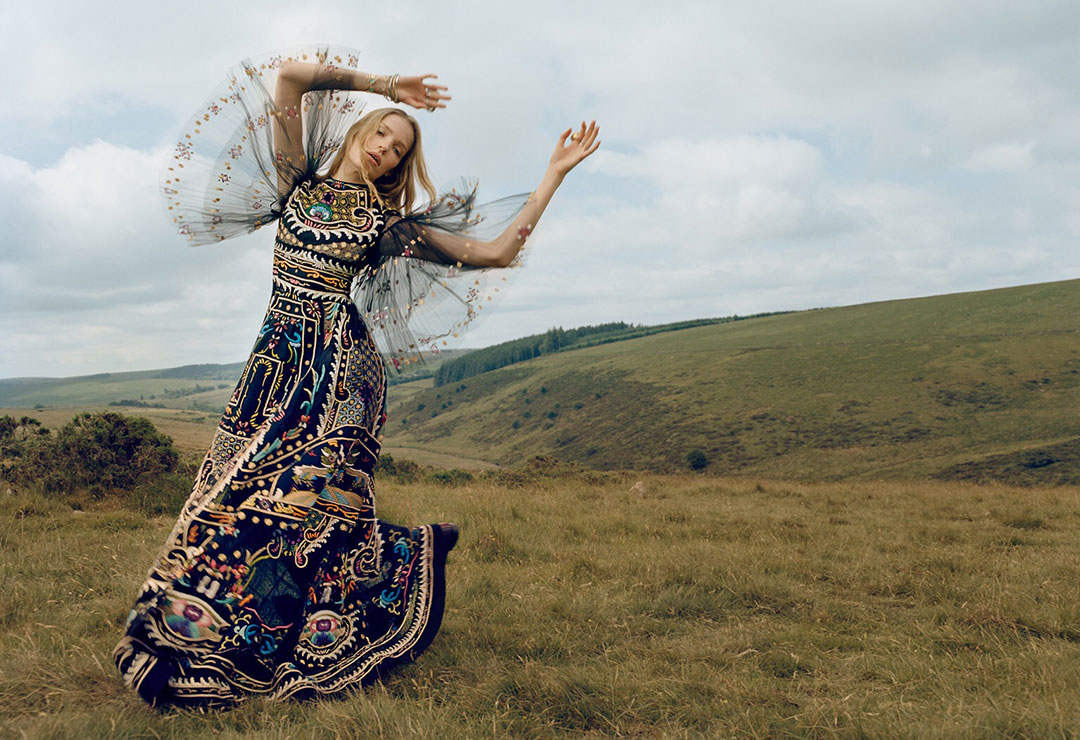 Every Film Format
Most of her personal photography is shot in 35mm, but she reserves work for her Mamiya RZ67
and occasionally an 8×10 Deardoff
. Yelena tries to capture everything on film, including working with Polaroid 665 positive negative film. She is always fascinated with such a malleable process that enables her changing the textures and shades of gray and sepia, like the painter that she is. (she does work with digital…Canon 5D
)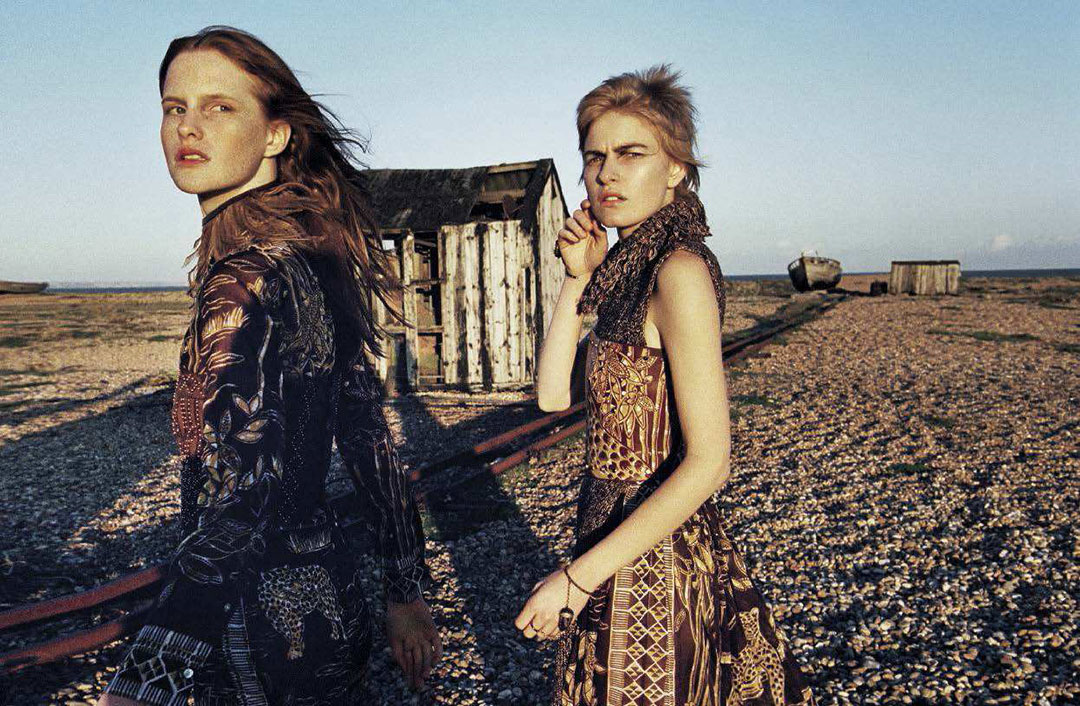 She has managed to get into Italian and Japanese Vogue, W, the New Yorker,…and many others. But the people who hire her know she will bring something new to the table. She is more of a storyteller than a fashionista. If you're looking for airbrushed perfection in imaging as a client or art director, Yelena Yemchuk is probably not your cup of tea.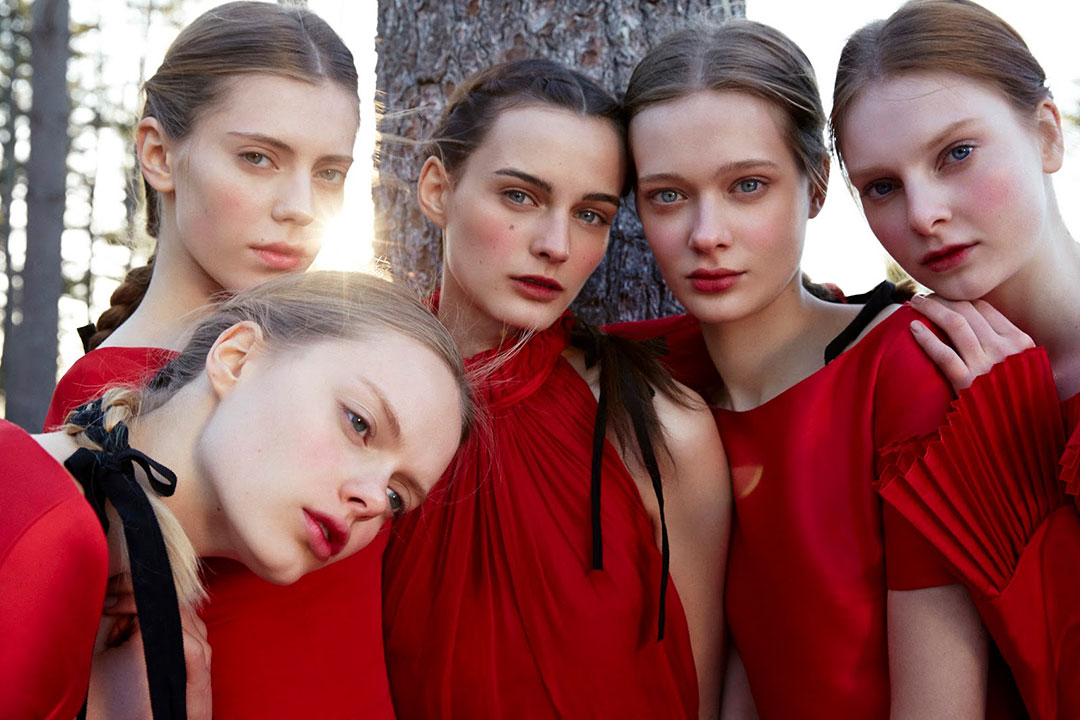 8×10 Action!
While she attended both Parsons School of Design in New York and the Art Center in Pasadena, CA., she still wasn't sure what direction to take. But an agent sent her book to Virgin Records, and the "Smashing Pumpkins" phase of her life began abruptly. But by 2001, a friend suggested she do a shoot for 'Dazed and Confused'. So, out came the 8×10 Deardoff. Using Polaroid film, and she did a fashion editorial with 'movement'. Even she amazed herself, as this was no mean feat. And it actually put her in more of an Art Photographer category, as opposed to fashion. Which was a plus, and further made her work stand out.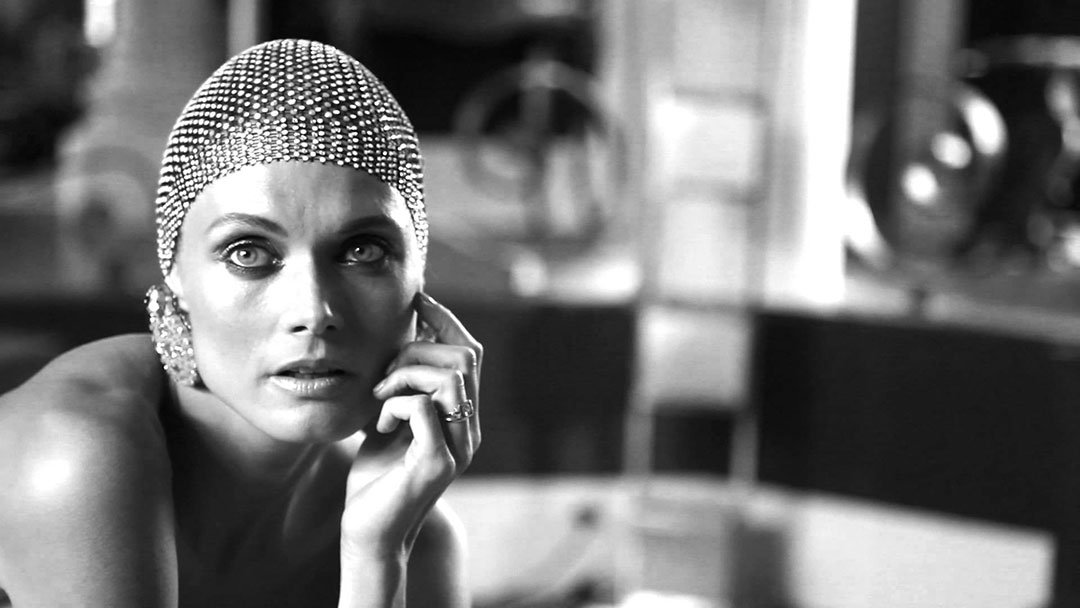 Yelena Yemchuk and Film
When asked, "Why film?", she readily answers that she doesn't really care for the "crisp, clean, retouched images, and just loves the way film looks." But she does acknowledge that she might be losing out on some big campaigns with that stance. Uhh,…maybe not. Luckily, the fashion industry of late has been moving away from perfection, and more towards style and what an artist has to say. A move that puts Yelena Yemchuk right in the thick of it all.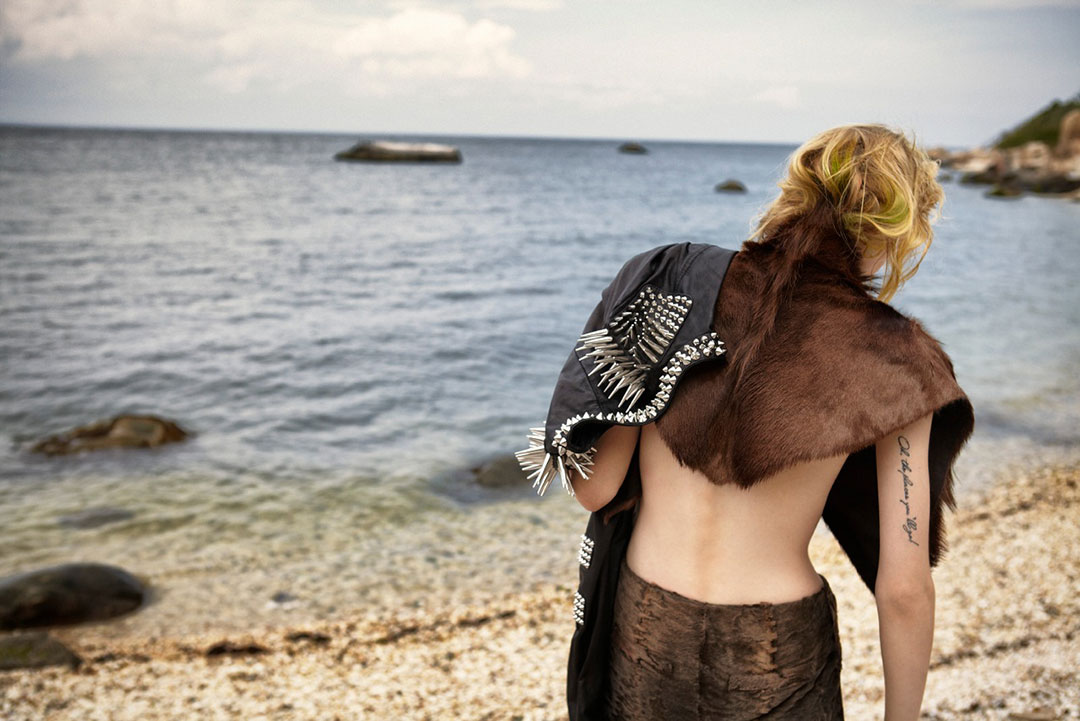 But wait. In 2004 she had a very successful show of her paintings in New York at the Dactyl Gallery. In short, whatever paths unfold before her, she seems to be eminently adept at. No mountain seems too tall to climb. In 2002 she had an exhibit entitled "Phenomena+Existence No. 1″ at the same gallery made up totally of Polaroid positive negative film images. She seems to weave in and out of worlds that are both diverse, and still poetically the same. Her book, "Gidropark
" is a Fellini-esque look at the equivalent of a Ukrainian Coney Island on steroids. All shot on 35mm. Check out the book. And be sure to catch her website below for some absolutely fantastic photography.