CONFLICT
is a movie about the life of a war photographer. Anatomy Films is not a movie or documentary review site. And although we may give short reviews on the classic bio-documentaries on Helmut Newton, (Frames from the Edge), Sebastião Salgado, (Salt of the Earth),… or whomever,  because they are of interest to photographers,…professional and hobbyists alike. Second, these are for the most part unknown photographers outside their genres. Third, if you're not a photographer of some sort, I doubt this documentary would be of interest to you. So there's not much info about it out there. But we believe it deserves to be spotlighted.
---
Pete Muller
Pete Muller is an American war photographer and multimedia reporter based in Nairobi, Kenya. His work focuses largely on conflict, masculinity and national identity in post-colonial states. He has won various awards and is a member of the photographic collective, Prime. Muller is a contributing photographer to The New York Times, The Washington Post, National Geographic Magazine and other leading photographic outlets. He has provided media support for human rights and development organizations such as Amnesty International, Human Rights Watch, UNICEF, Norwegian People's Aid, Greenpeace and others.
Muller earned a bachelor's degree from the American University in Washington D.C. where he studied history and international peace and conflict resolution. He focused on the historical origins of contemporary ethnic conflict with particular interest in Israeli-Palestinian affairs, former Yugoslavia and the Caucasus; and social constructions of masculinity. Muller's career began in 2005 with the Maan News Agency in the Palestinian Territories where he worked as a reporter and editor covering events in the West Bank, East Jerusalem and the Gaza Strip including Israeli settlement construction, Israel's 2005 withdrawal from Gaza, and the 2006 Palestinian Legislative Council elections and the subsequent international boycott of the Hamas-led government. He has since covered political and social issues in northern Uganda, Somalia, Sudan, Afghanistan, Democratic Republic of Congo and other areas affected by conflict and social strife. From 2009-2012 he was based in Juba, South Sudan covering the country's transition to independence following decades of civil war. In addition to chronicling the political issues surrounding secession, he explored the tenuous national identity of the new South. This work is born of Muller's long-standing interest in nation-states, identity and conflict in post-colonial environments.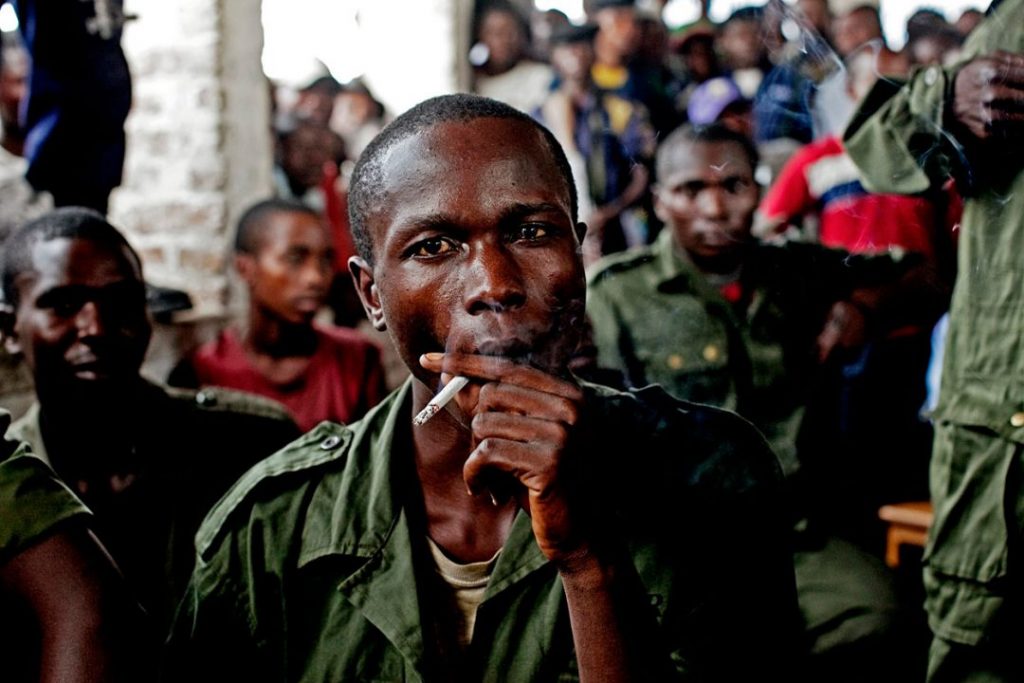 João Silva
João Silva (born August 9, 1966) is a war photographer based in Johannesburg, South Africa. He is the last working member of the Bang-Bang Club, a group of photographers who covered South Africa from the time of Nelson Mandela's release to the first elections in 1994. Silva has worked as a war photographer in Africa, the Balkans, Central Asia, Russia, and the Middle East. On 23 October 2010, Silva stepped on a landmine while on patrol with US soldiers in Kandahar, Afghanistan and lost his left leg below the knee, and his right leg above it. João Silva was first employed as a photographer by the Alberton Record. While working for the paper, João managed to convince the editors to let him cover the violence in Thokoza. He soon started to submit photographs to Reuters before resigning from the paper in order to freelance full-time. Soon after he began to supply pictures to The Star as well as Reuters.
In 1992 João Silva was awarded SA Press Photographer of the Year Award, 2nd prize in the World Press Photo awards and an honourable mention at the World Press Photo Awards. in 2012 Silva was awarded the Ordem da Liberdade by the Portuguese Government, It is awarded to individuals who have dedicated their lives to advancing the dignity of humankind and the cause of freedom. Work from Silva's first 20 years as a conflict photographer was displayed at the 25th annual Visa Pour l'Image international photojournalism festival in Perpignan, France.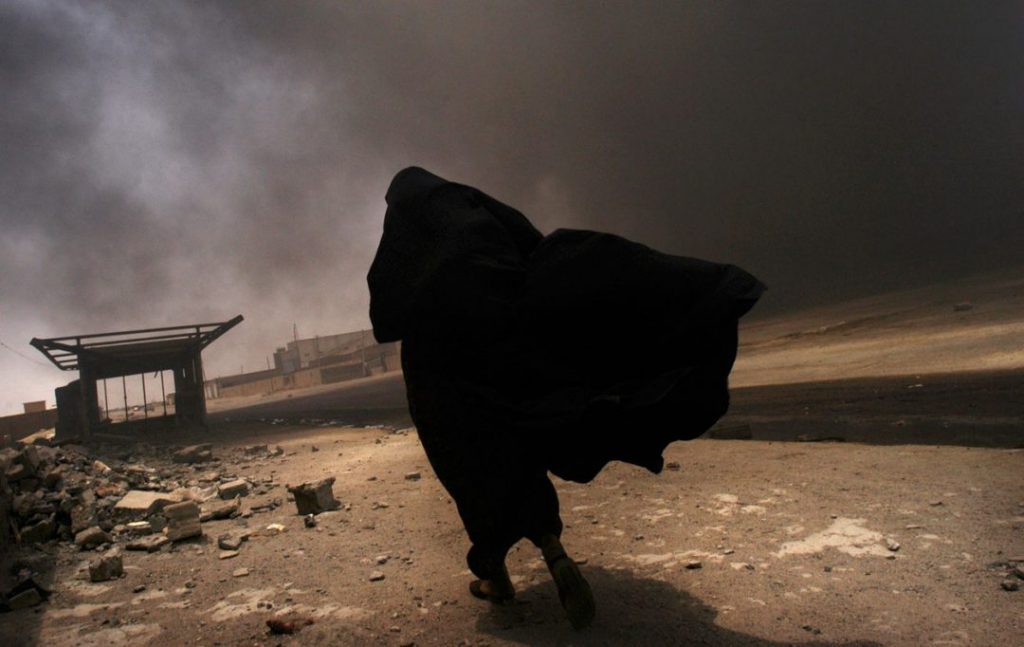 Donna Ferrato
Ferrato was born on June 5, 1949 in Waltham, Massachusetts and grew up in Lorain, Ohio. In 1979, Ferrato moved to New York City, where she began photographing in sex clubs and nightclubs, documenting the heady nightclub culture of the late 1970s and early 1980s at legendary establishments like Studio 54, Mudd Club, Xenon, and Area. Ferrato began visiting the famous swingers club Plato's Retreat after landing an assignment with New York Magazine to photograph owner Larry Levenson, and was then commissioned by Japanese Playboy to photograph a prominent swinger couple known as Garth and Lisa. Ferrato immersed herself in Garth and Lisa's life, moving in with the couple at their Saddle River mansion. "I was there for the orgies as well as the typical family moments," Ferrato writes in Love & Lust. "As time passed, however, I began to realize that Garth was not the benign, devoted husband he had first appeared to be…and one night, I witnessed a horrific scene: Garth attacked Lisa and beat her mercilessly as she cowered in the master bathroom. That night changed me forever, and also altered the direction of my work for the next ten years…I was now driven to reveal the unspeakable things that were happening behind closed doors. "I took the picture because without it I knew no one would ever believe it happened,".
For the next decade, Ferrato travelled across the country photographing domestic violence, riding in police cars, sleeping in shelters, and staying in the homes of battered women. Not a war photographer in the truest sense. But some would disagree. Her work led to the publication of Living With the Enemy (Aperture Foundation, 1991), an exposé of the hidden world of domestic violence. The New York Times wrote, "Living with the Enemy is both harrowing and moving. With their shocking immediacy, these photographs offer the kind of urgent call to action provided by all great documentary photographs." Living With the Enemy went into four printings, and, alongside exhibitions and lectures around the world, sparked a national discussion on sexual violence and women's rights.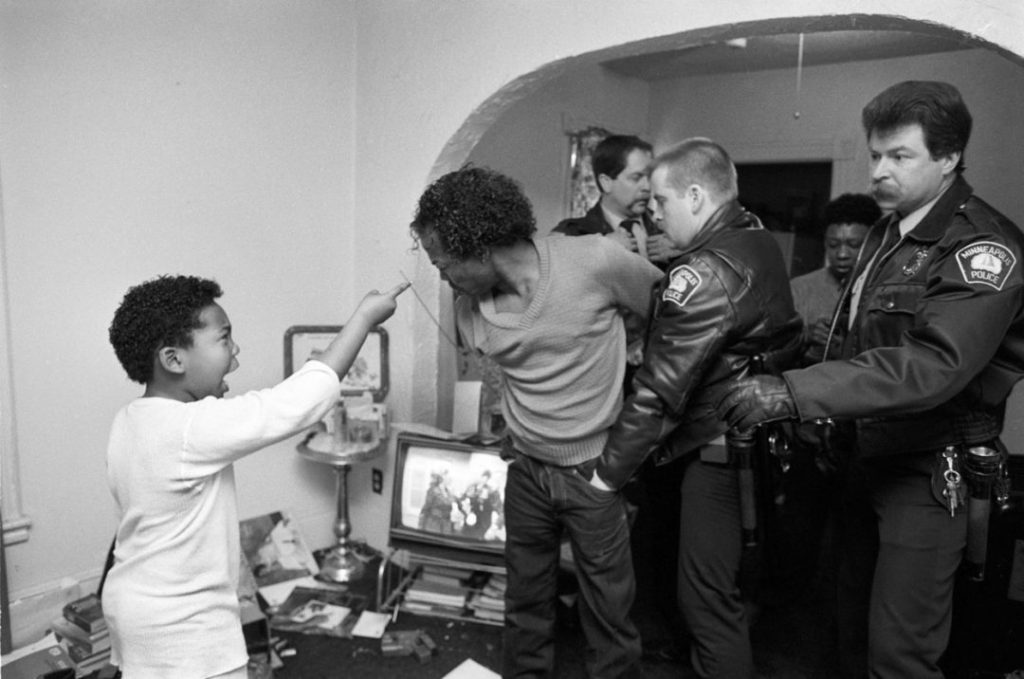 Nicole Tung
Nicole's story is one of strength and humanity. She is a young woman determined to bear witness to both the trials and the triumphs that arise when entire communities are thrust into conflict and war. Nicole Tung was born 1986 and is an American citizen born and raised in Hong Kong. She graduated from New York University in 2009 with a double major in journalism and history, and currently freelances for clients including The New York Times, Wall Street Journal, and other international newspapers and magazines. She spent 2011 in North Africa following the developments of the Arab revolutions from Egypt to Syria, and continues covering the region, with a focus also on Asia and Africa. Aside from news and features, Nicole also shoots travel and dining assignments. Her work has been recognized and awarded by the International Photography Awards, The Maybach Foundation, Women in Photojournalism, the Hearst Foundation, and the NYPPA. She won the PX3 silver award for her work in Libya in 2012. She has been a part of two group exhibitions; one showcasing the documentation of reconstruction of the World Trade Center, and another featuring work from Kashgar with Sombra Projects at the New York Photo Festival 2012. Her work from Libya was exhibited at Revolucion(es) in NY in April 2011, at the Prix Bayeux Festival and Bursa Photo Festival in October 2011. Freelance photojournalist Nicole Tung worked and traveled with James Foley, who was beheaded by ISIS and her housemate Chris Hondros, who was killed in a mortar attack. And yet she continues. A true war photographer.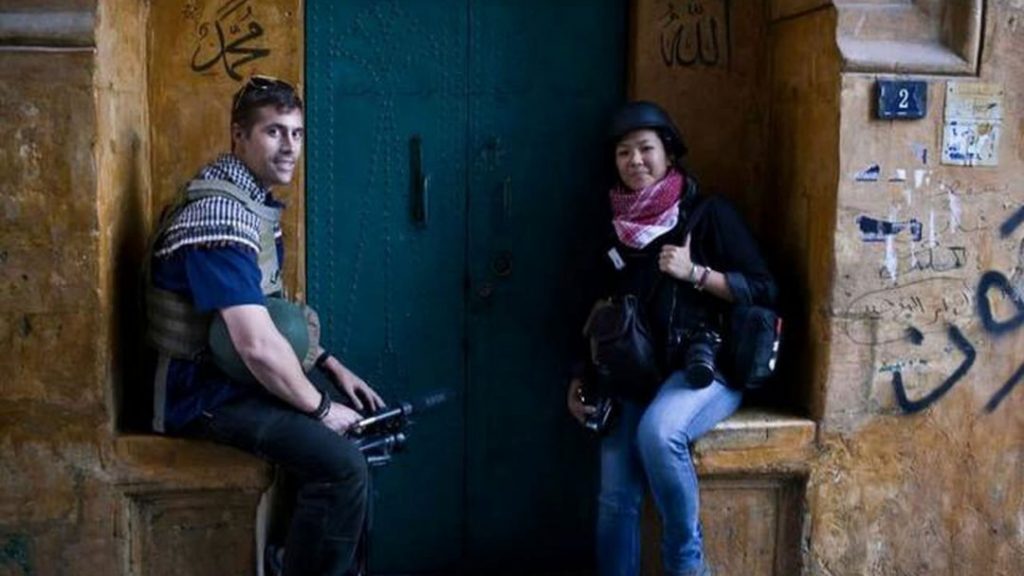 Robin Hammond
Born 1975 in New Zealand, Robin moved to the UK in 2002 and began working as a freelance war photographer. Sort of. He has since become best known for his investigative work on human rights and environmental issues, often having to work undercover or in conditions of extreme hardship.
His investigation into the trafficking and exploitation of child footballers in West Africa was short listed for a One World Award in 2008 and his work from Zimbabwe later in the same year was short listed for the Care International Prize for Humanitarian photography and war photographer at the Visa pour l'Image festival in Perpignan. In 2009 his story An Unforgivable Truth won an Amnesty International Media Award and in 2010 he repeated the feat twice over, picking up awards for Toxic Jeans and Zimbabwe's Blood Diamonds. Robin is now based in Cape Town, South Africa from where he documents stories across the continent.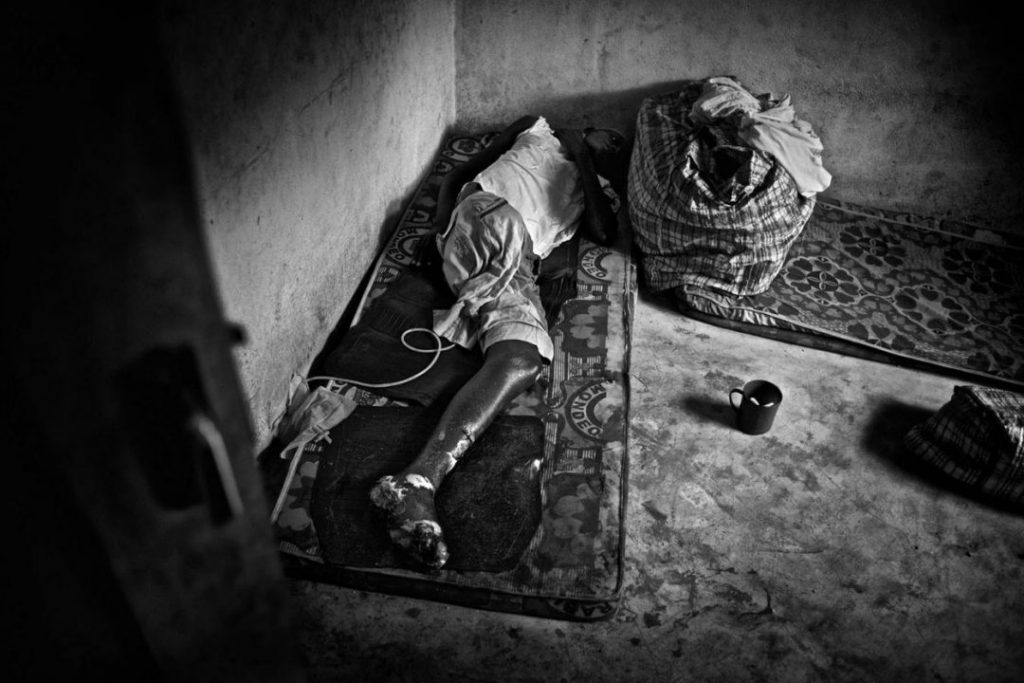 Eros Hoagland
Eros Hoagland has a long history with conflict. His father, John Hoagland, was a war photographer who was killed in El Salvador in 1984 while shooting for Newsweek.
Mexico's northern borderlands have a dry, rugged feel in Eros Hoagland's photographs — bathed in hot, pale light, with details emerging from the sepia-toned shadows. From quiet moments of mourning and foreboding to wide vistas of a landscape that has challenged generations, he purposely chose this arid palette to illustrate how the drug war has played out along the border. He acknowledges that he was influenced by the look of the movie "Traffic." But what he really wanted was the feel — in both his pictures and, more important, among viewers whose emotions have been numbed by the flood of graphic images from the lingering conflict. Having started in photojournalism in 1993, he tried early on to do a border series, but whether it was because he was green or lacked a solid vision, the project never gelled. Professionally, he followed a path familiar to his generation, working in El Salvador, Colombia and Mexico, as well as in Iraq and Afghanistan. He returned to Mexico in 2005, photographing whatever caught his attention within a mile of the border. He showed some of his initial work to Susan Meiselas, who encouraged him. He has since quit, feeling his life is not worth putting himself in harms way when nothing seems to change for the better.
This is really 6 separate videos about photographers who put themselves in harms way, both domestically and internationally, with very little recognition or validation. And how much sacrifice is warranted to "get the picture"?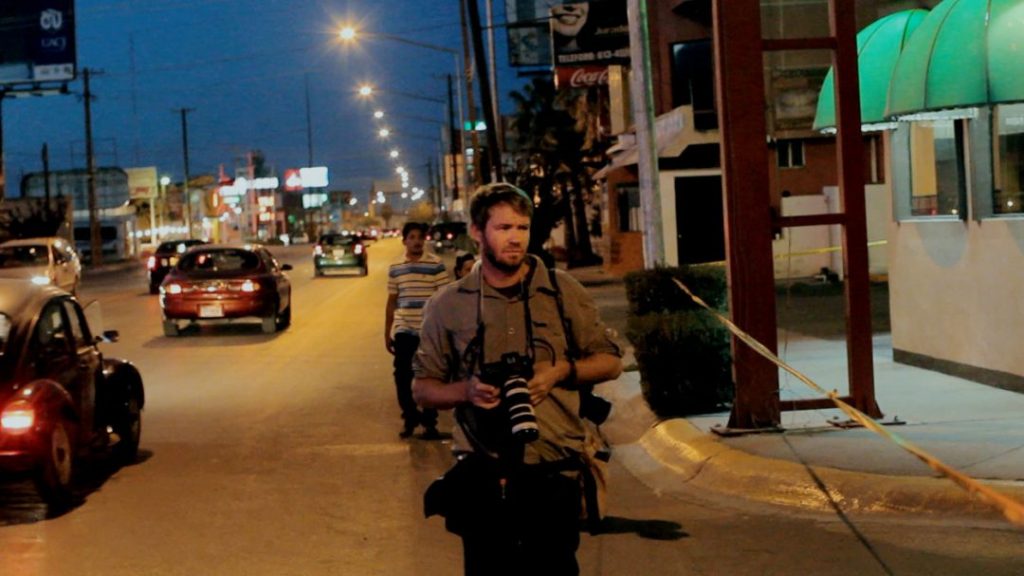 A Documentary to See
CONFLICT is a documentary to see. One thing that is clear,…there is a personal price that they have all paid. Two have since ended there careers,…one because he lost his legs from an IED,…the other because he feels his family pays too high a price, and his work has made no difference in a world of apathy and selfies. At least three of them continue on trying to make sure the civilized world is exposed to the indignities of violence close to home and halfway across the world. They are still awaiting the moral outrage of a greatly self centered population. But don't say they didn't tell you so. That excuse rings hollow. And if you're truly "freelance", be aware, several popular five-day hostile environment training courses cost $3,000 and along with insurance, it is frequently a cost freelancers choose to forgo due to personal financial constraints. Outside of paying for their own protection, freelance reporters find themselves paying out of pocket for the basics of reporting a story, including drivers and translators.
This documentary makes it clear that every one of them have suffered extensive psychological damage. Yet they have the moral turpitude to go on. (mostly) After all, they could make as much, (financially), doing red carpet work, without the worry of being shot or beheaded. (James Foley, Steven Sotloff )
This is not to minimize the years of conflict and war photography, and those who died, mostly anonymously.
It is now on Netflix, (July 2016), so there's nothing to buy if you have Netflix. Or add the DVD to your collection. You won't be sorry,…even if you're in advertising, fashion, art…or just take pictures of your cat. Even photography has heros.