Voigtländer Bessa R3
Some say the Voigtländer Bessa R3,…both A and M, are a poor man's Leica. Well, not exactly. A Leica is a Leica, and in a class of its own. And since Cosina now owns the name Voigtländer, there is really nothing German about them. But are Leicas really worth almost 10x as much?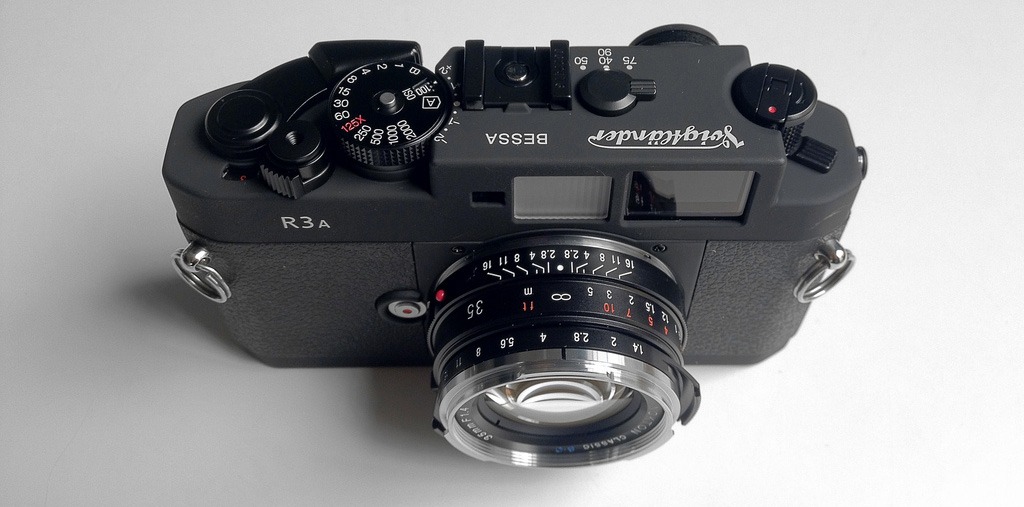 Voigtländer Bessa  R3 – M Mount Dream?
The lenses are pretty good. But to be honest, they're no Leicas, or even Zeiss. But most people would be extremely happy. Some say they don't mind buying a "cheaper" M mount camera, as long as they're using Leica glass. Well, I guess that's one philosophy. But don't be fooled. The Voigtländer glass is very good. Come in both Single Coated and Multi-Coated. And if you don't normally shoot wide open all the time, I doubt you could tell the difference. See the pic of David Bailey and his Voigtländer. I'm sure he's not trying to save a few pence.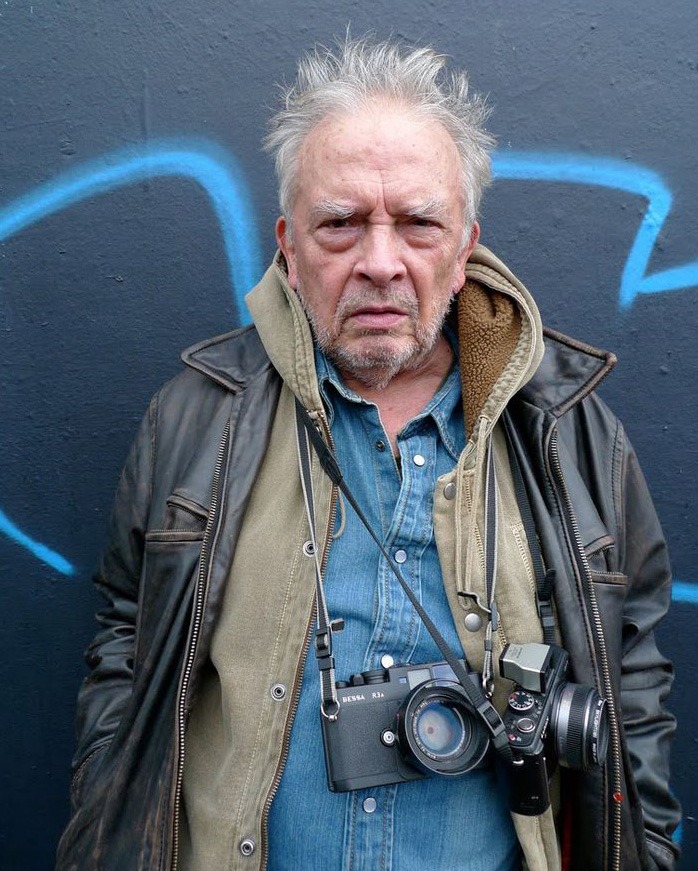 1/125 Sync
The Voigtländer Bessas have a double focal plane shutter with two sets of curtains. Shutter speeds range from 1 to 1/2000s and bulb (B), which is pretty good. It flash syncs at 1/125 on either the hot-shoe or PC terminal. No TTL metering, but I've never had an issue with any auto flashes, (thyristor) Both have  manual exposure. The recent R3A, (or even R2A), also have an aperture priority mode.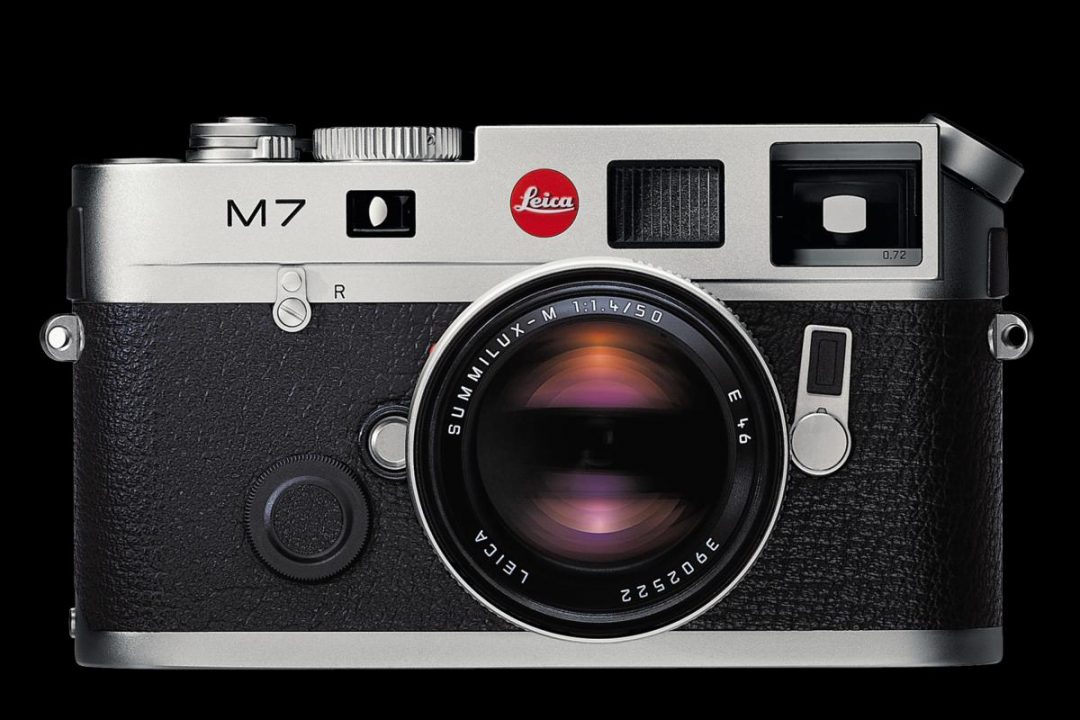 The Bessa R3A came out in 2004. Surprisingly, they sell to a very specialized crowd, and have limited sales every year. That Cosina would still manufacture them is a puzzle. Big companies are usually only interested in big money. They are both updated versions of the Bessa R2, with the Leica M-mount and an aperture-priority automatic exposure, switchable to manual. The R2A had a finder with a 0.7x magnification, and 35/50/75/90 frame lines, ,…more like a Leica. The R3A has a finder with a 1x magnification, and 40/50/75/90 frame lines. But the R3A does require batteries to operate.
Comparison Chart
Street Price

$4395 (+$180 for .58/.85 finder) Leica M7

$559 R3M/R3A

Size

5.4 × 3.1 × 1.5″ (138.0 × 79.5 × 38mm)

5.4 × 3.2 × 1.4″ (136 × 81 × 35mm)

Weight

1.23 lbs (610 g)

1 lb (430 g)

Made In

Germany

Japan

Warranty

3yr "passport" (everything but fire/theft) + 2yr

1yr

Color Options

Silver, Black chrome, Black paint (+ $100 via a la carte)

Gray paint, Black paint )

Finder Options

.72x (standard)
.58x & .85x (via a la carte)

R3A/M 1x (1:1 life size)

Framelines

.72: 28/35/50/75/90/135
.58: 28/35/50/75/90
.85: 35/50/75/90/135

R3A/M: 40/50/75/90

Frameline Selection

Automatic

Manual

All Framelines w/Glasses

.72: No (28mm lines) .58/.85 – Yes

R3A/M: No (40mm lines)

Finder Display

Bottom – AE: shutter speed, Manual: triangle/dot/triangle exposure guide

Bottom – AE: shutter speed, Manual: set (solid) and suggested (A blinking) shutter speeds

Focusing Accuracy (Effective Baseline)

.58: 40.16 mm
.72: 49.86 mm
.85: 59.1 mm

R3A/M: 37 mm

Battery

DL 1/3 N Lithium

R3A Alkaline LR44

Operate w/o batteries

Yes. Two mechanical speeds of 1/60 & 1/125

R3A: No   R3M: Yes

Shutter Speeds

AE: 32 sec – 1/1000, Manual: 4 sec – 1/1000 + Bulb

AE: 8 sec – 1/2000, Manual 1 sec – 1/2000 + Bulb

Max Flash Sync

1/50

1/125

Shutter Type

Rubberized cloth, electronic (with 2 mechanical speeds 1/60 & 1/125), horizontal traveling

Metal, electronic, vertical traveling

PC Plug

Back of top plate

Left side of top plate

TTL Flash

Yes

No

Metering pattern/method

Centerweighted, measured off of 12mm white spot on cloth shutter

Centerweighted, measured off of 18% grey shutter blade

AE lock

Half-press shutter button

Dedicated button in center of rear top plate

Over/under Exposure

2 stops, dial on back

2 stops, integrated on shutter speed dial

Film Loading

Bottom loading

Swing-back

DX ISO Reading

Yes

No

ISO Range

DX: 25-5000, Manual: 6-6400

25-3200

Trigger Winder Capability

Yes

Yes

Rewind Method

Fold out lever on top plate knob

Fold out lever on top plate knob

Off Switch

Yes, under shutter button, Red is OFF

Yes, under shutter button, Red is ON
Battery, No Battery
The Voigtländer Bessa R3M was released AFTER the A, in 2006. They are the manual-exposure, mechanical-shutter equivalent of the R3A. And don't need a battery to operate, making them more "Leica like".
As you can see, this is not a real review. It's not meant to be. Just a cursory look and comparison of Voigtländer Bessa R3 for those wanting a Leica, but held back by cost. Yes, these are solidly built alternatives. And the image is in the lens, anyway. Couple of quirks, but tolerable.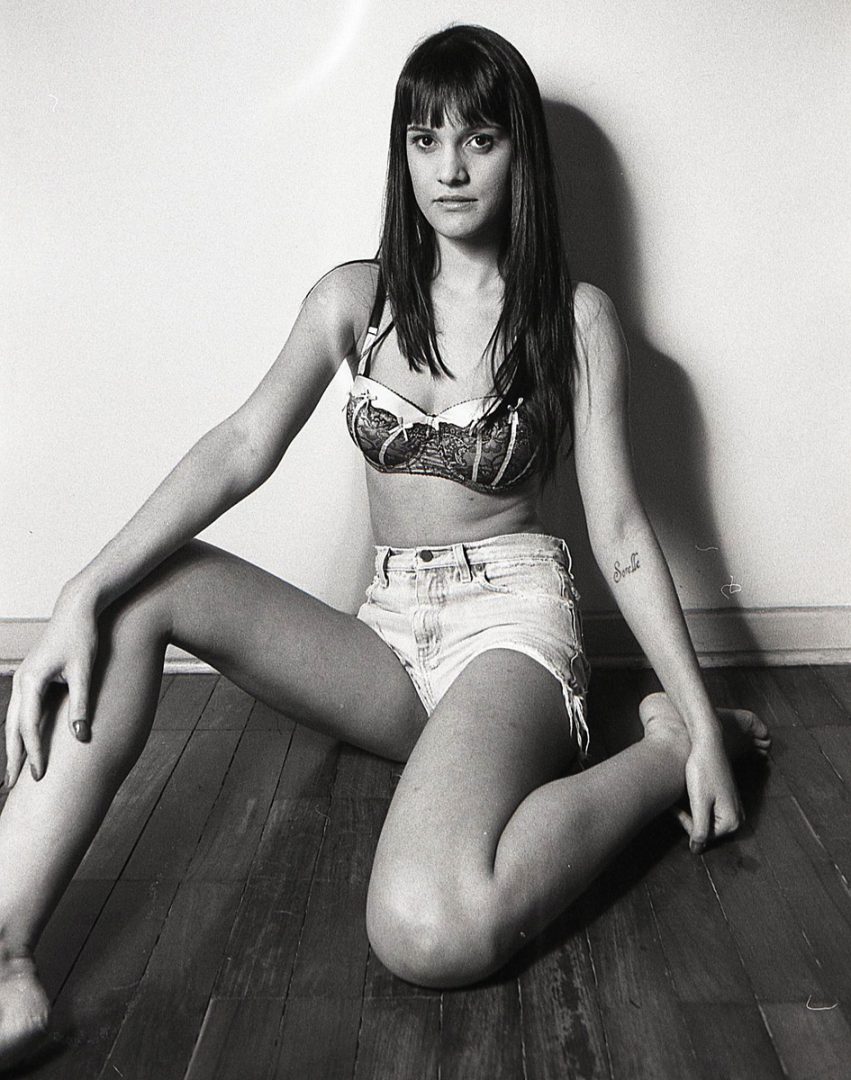 The Good,…and the Bad
The Voigtländer Bessa R3 has a 1:1 finder, it's relatively cheap, it has an 'M' mount taking Voigtlander, Leica and Zeiss glass and on the 'A', batteries last forever. Also, film loads with flip out door. (just my preference) The bad? No TTL, the 'A' model needs batteries, and may have a German name, but it's Japanese. Oh, and no "Red Dot". All in all, great cameras. Is the Leica worth 10x? Your call.  Find Voigtländer Bessa R3A
or Find Voigtländer Bessa R3M
or 
Leica M7