Tina Barney
was born in 1945. She is known for her large-scale, color portraits of her "American Royalty" family and close friends. (her great-grandfather was Emanuel Lehman, co-founder of Lehman Brothers) So access to the 'who's who' of the East Coast illuminati was never a problem. That said, her work always was, and is, beyond  phenomenal. One thing Tina Barney is not,… is a dilettante. She paid her dues, and studied under the best of them.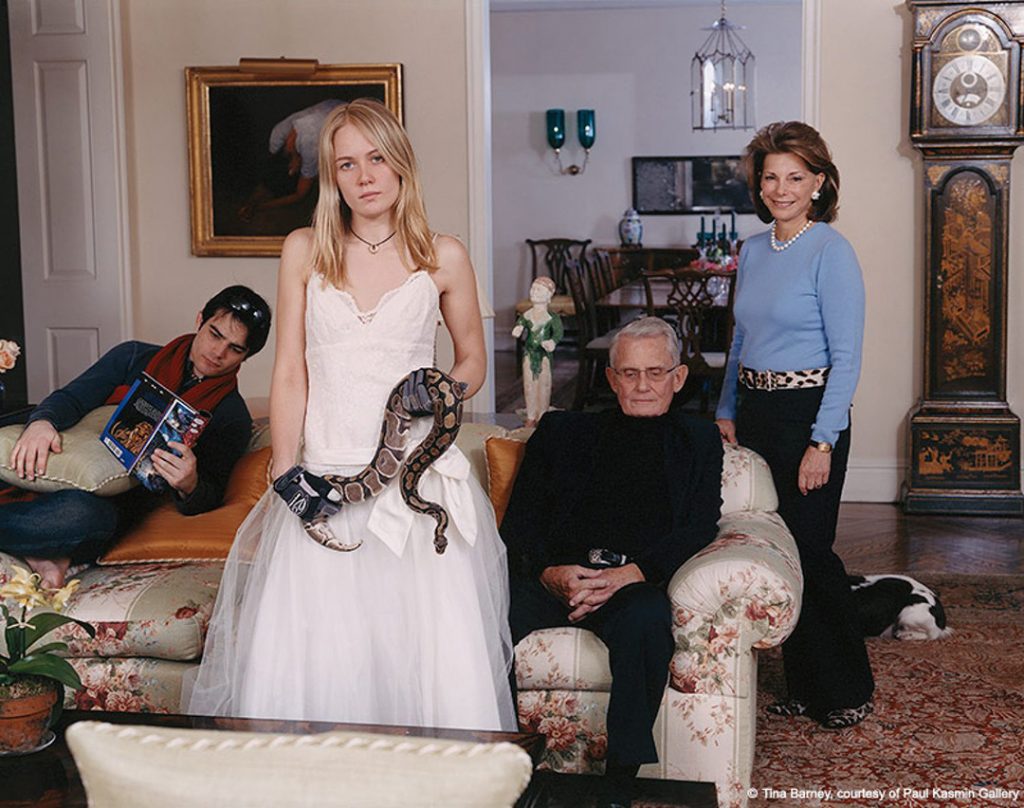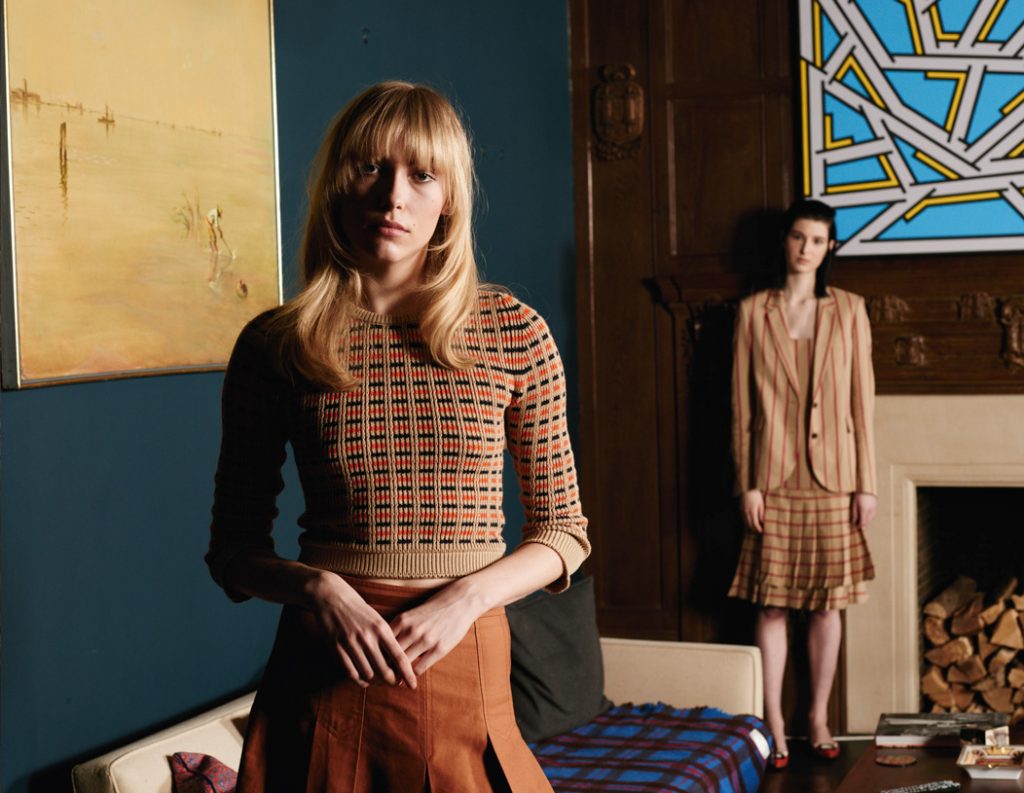 From Sun Valley to New York
From 1976 to 1979 she attended the workshops at the Sun Valley Center for Arts and Humanities in Idaho. At first, she became an avid collector, and then a member of the Junior Council of the Museum of Modern Art in New York, working solely in the photography department in 1971. When she finally moved to Sun Valley, she studied under Frederick Sommer, Roger Mertin, Joyce Niemanas, Duane Michals, Nathan Lyons, John Pfahl, and Robert Cumming.
While Tina Barney is most well known for her 4×5 camera portraits of her wealthy family and friends, she amazed everyone with her ability to wield a large format camera and make the images appear so candid. Like a point and shoot,…but more formal. Her lighting, combined with locations, was equisite, and the real documentary nature of these photographs cemented her recognition as a photographer.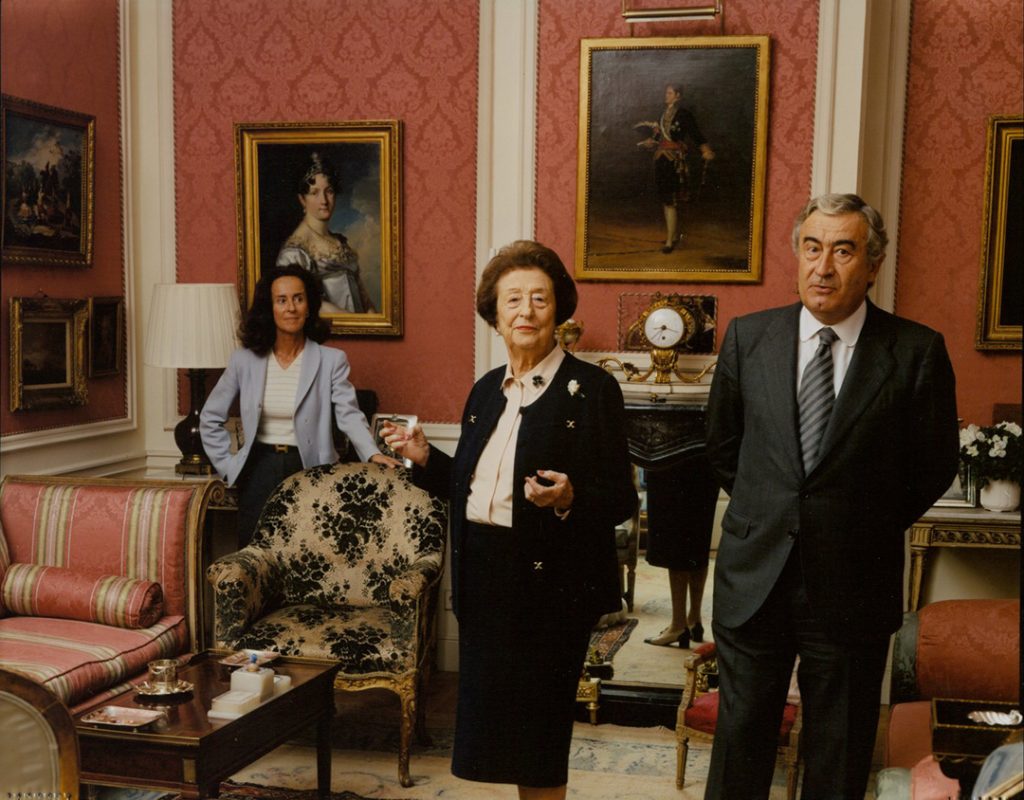 Tina Barney Exhibits
She's had shows at the George Eastman House International Museum of Photography and Film in Rochester, New York; the Museum of Modern Art in New York City; the Museum of Fine Arts in Houston, Texas; the JPMorgan Chase Art Collection in New York City; and the Museum of Contemporary Photography, the Barbican Art Centre, London, the Museum Folkwang in Essen, the Museum der Art Moderne, Salzburg, and others. Tina Barney had a documentary filmed about her life, and directed by Jaci Judelson. She has also been the recipient of a John Simon Guggenheim Memorial Fellowship in 1991, and the 2010 Lucie Award for Achievement in Portraiture. But it's her books that hold the most interest for me. They exhibit a beauty of detail and environment that is only achievable with large format.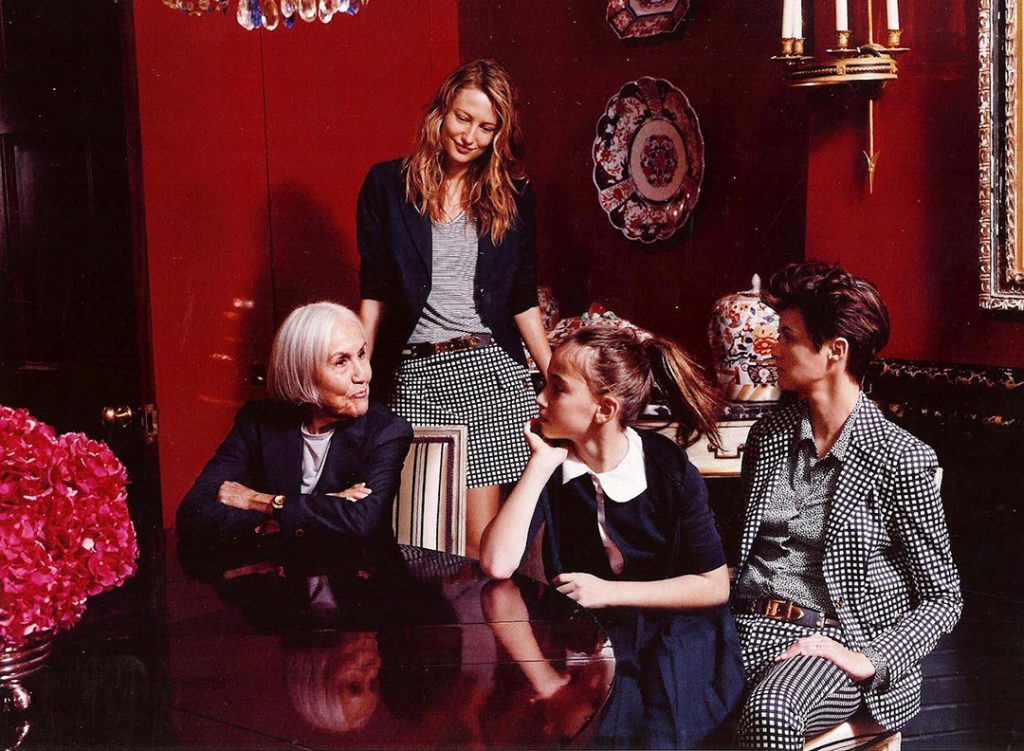 Final Chapter,…Digital
Before Helmut Newton died, he was asked, "Why not digital"? His answer was simple,…and I'm paraphrasing; "If it ain't broke, don't fix it." She tried digital a few years ago with a Canon 5D III, but found it lacking. According to Miss Barney,…yes, the detail was there. But something was missing. To put her concerns into words, she uses the word "texture". She has no other way of explaining it. However, after trying a Nikon D800, she embraced digital. She has no technical explanation for it. And doesn't care. She will always have a place in her heart for the "texture" of film. See her site below for more awesome work, and consider collecting her books. You won't be sorry. Find a 4×5 camera
 or Nikon D800