Tim Walker
"I only shoot on film. I think real film and shooting in reality sets up a wall of parameters you can work within. Already, life itself offers so much scope. I have a rhythm and it's a rhythm of 12 exposures on a roll of film. I really think about the picture when I take it. I've experimented a lot with a digital camera, but when I take a picture on my 6×7 camera that gives me a negative about that big," he says, holding up the palm of his hand, "and I blow it up for a big print in a show, that's what I love, that's what I signed up for." ~ T. Walker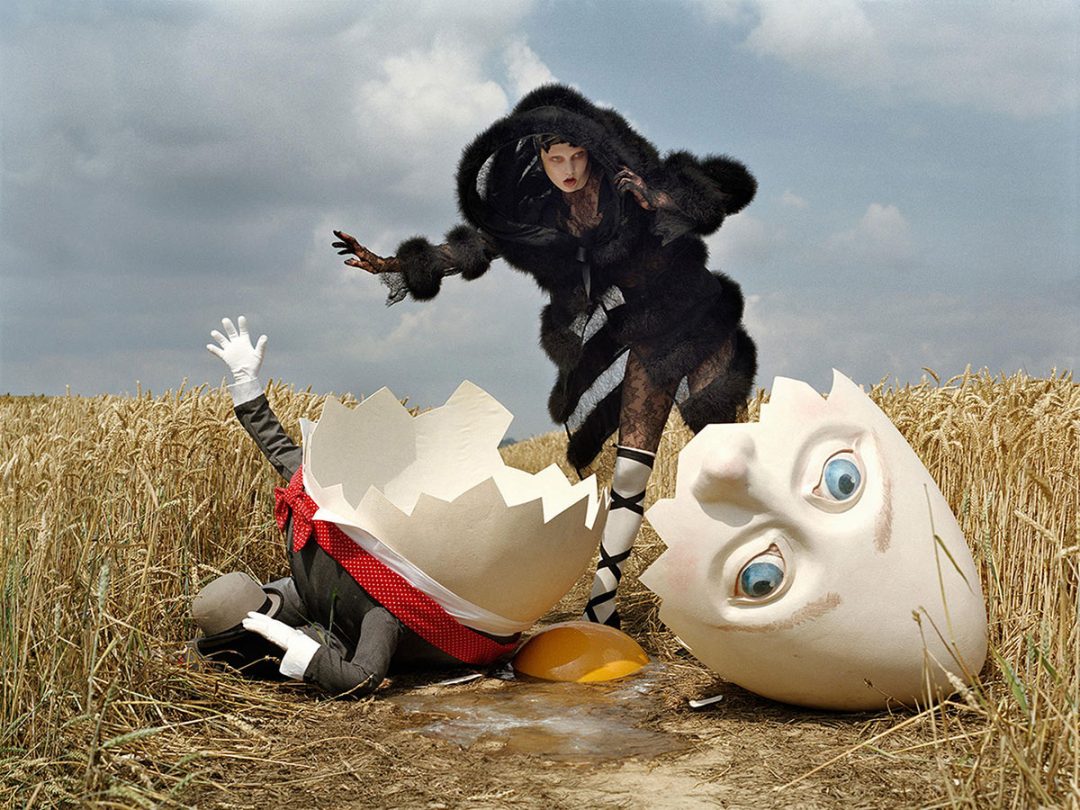 Tim Walker Shoots Film
OK, that's all I need to know. Everyone insists that he is digital. His fantastical imaging must be digital. His constant work in Vogue and other periodicals must be digital. His high end campaigns must be digital. After all, what art director would let him shoot film at that level? Well, sorry to disappoint,…but it's film. Mostly 6×7 employing a Pentax 67 camera. And, yes, he does shoot digital at times. It's really not a big deal. (Tim Walker Pirelli)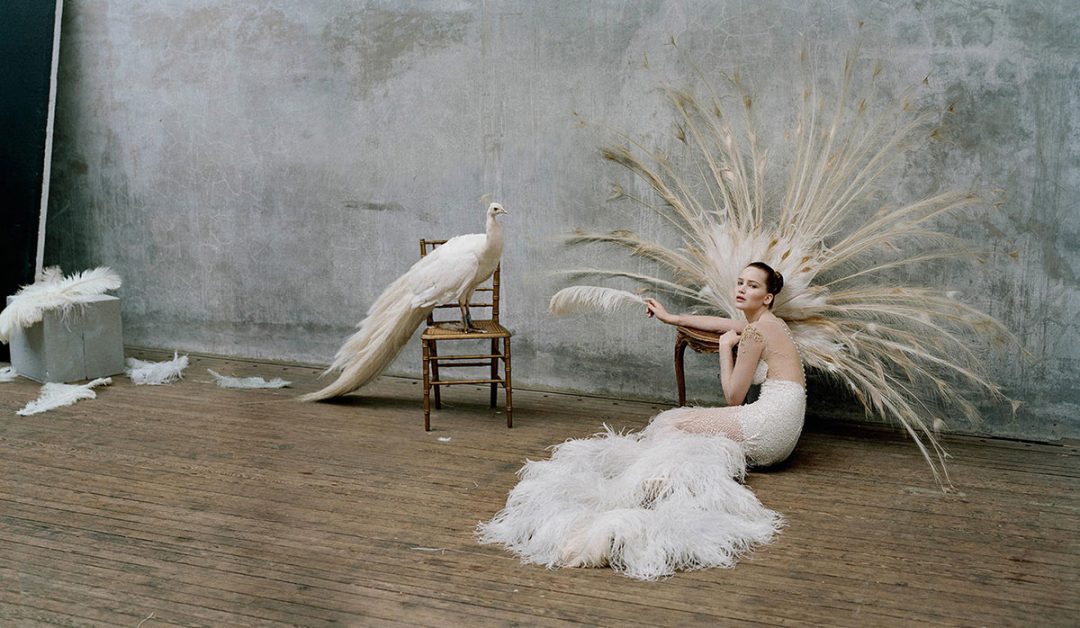 He is probably the Avedon of our era. (see below) I have yet to see an image by him that doesn't inspire. He is probably one of the most creative photographers today. Words like magical, creative, whimsical and exquisite are always part of the wording used when describing this British photographers work.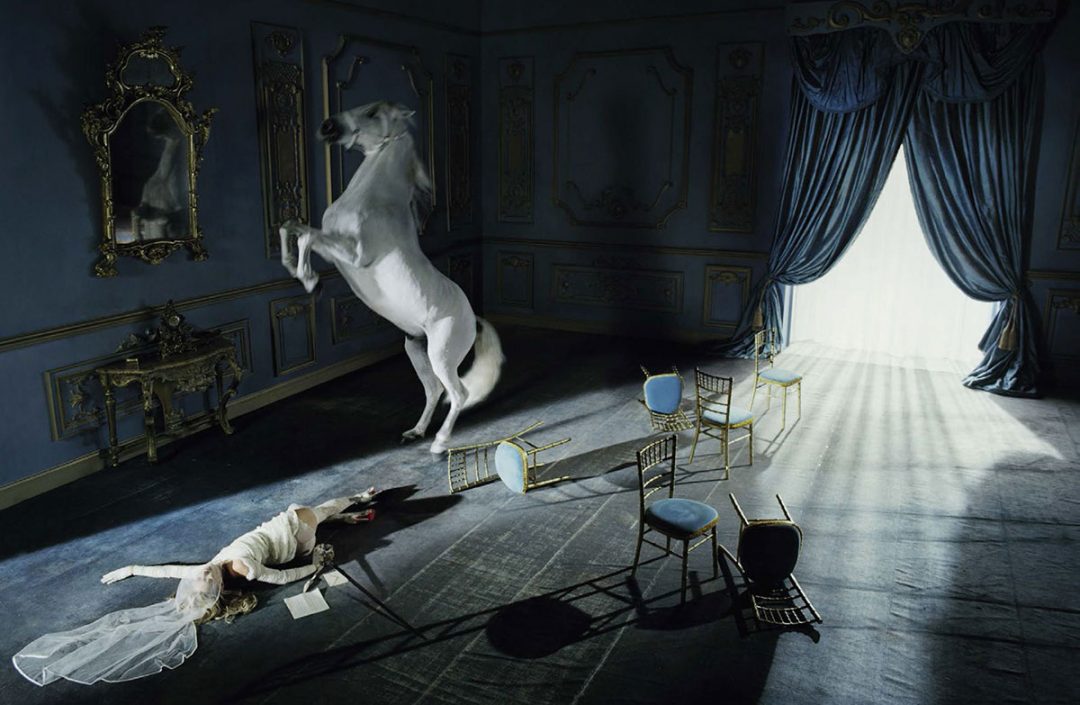 A Fast Start
He entered The Independent's photography awards, and led to a degree at Exeter College of Art. Upon graduation, he moved to NYC, and became Avedon's first assistant.  I'm sure that experience exposed him to only the highest of production values. When he returned home, he concentrated on portraiture and doing work for various newspapers. But in 2005, at only 35, he shot his first editorial for British Vogue! And it was "off to the races".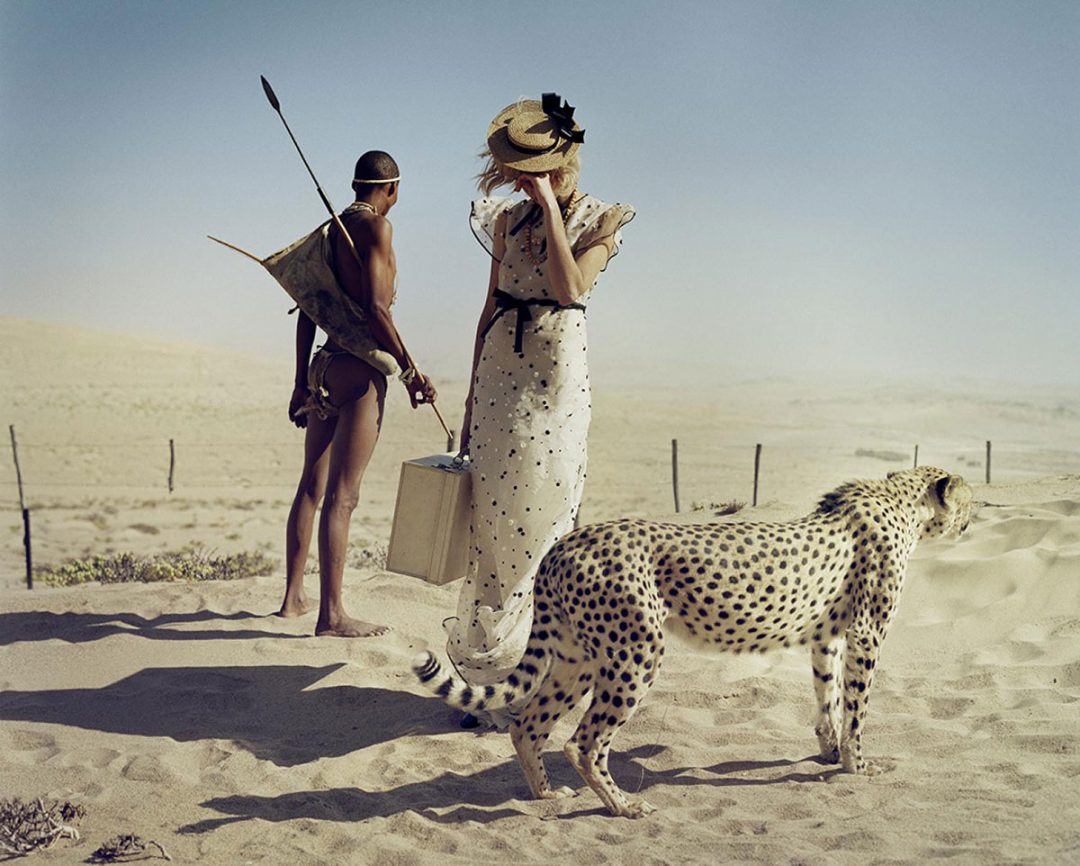 Major Exhibitions and Books
By 2008, he already had his first major exhibition, and released his first book, "Pictures". Now he's hugely popular in with all the major magazines and high end designers. His blistering career has catapulted him to the top of the very competitive fashion industry at a surprisingly young age.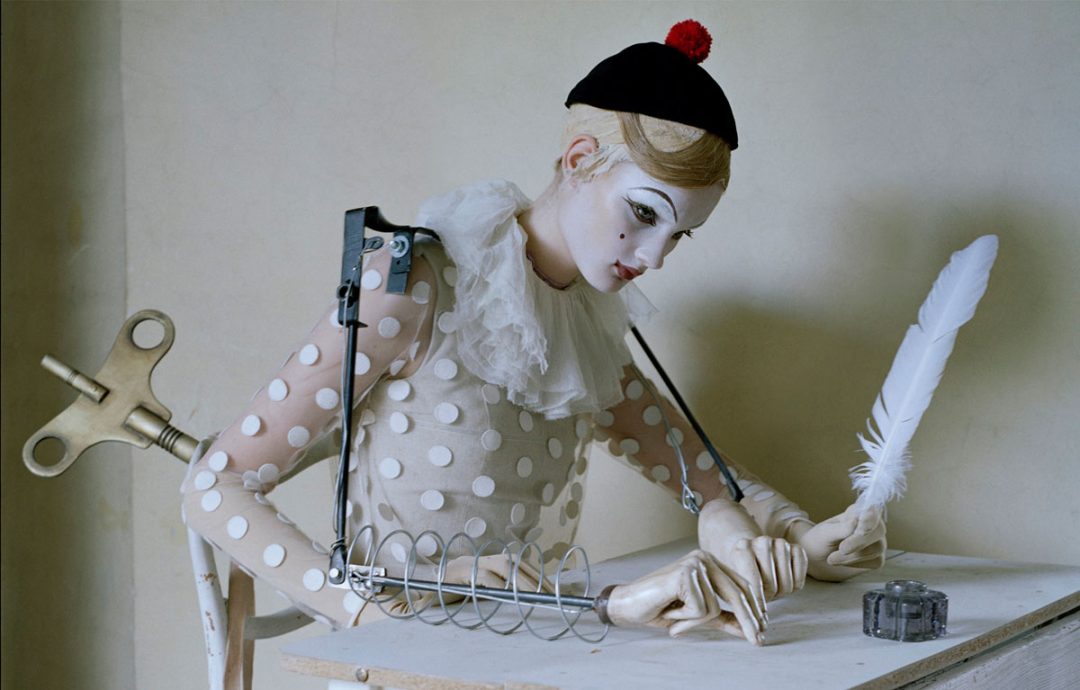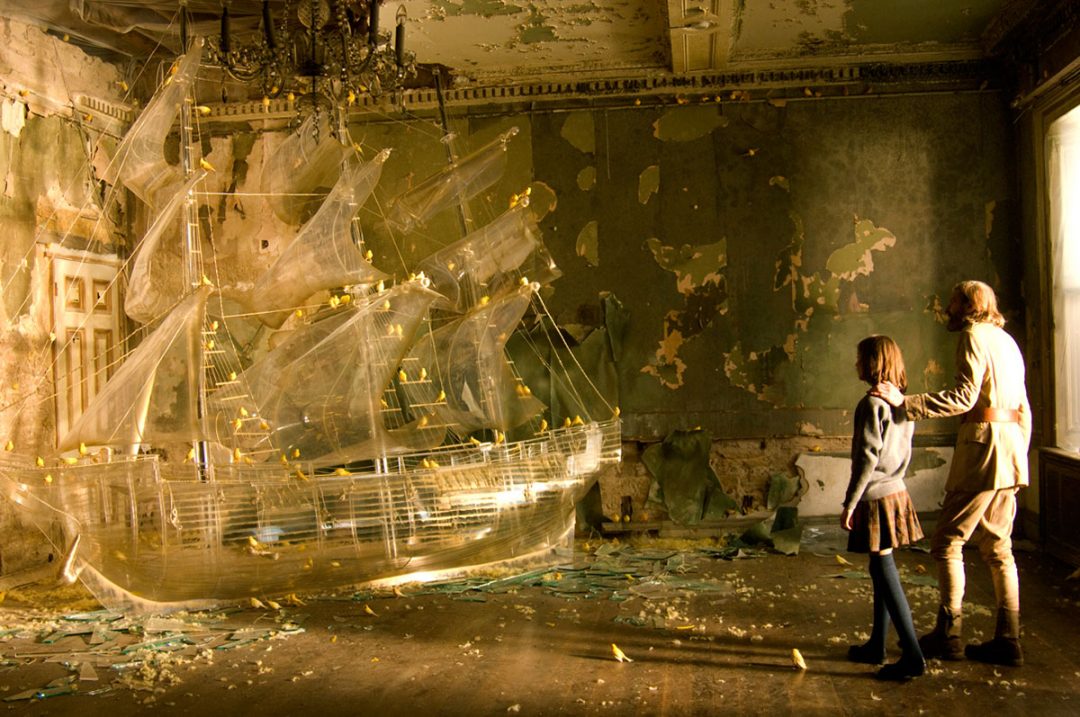 But in the end, he believes it's what's in your mind's eye that's important, and a camera is nothing more than a box. From an Instamatic to his present day equipment, his philosophy should be an inspiration for young photographers. Find Pentax 6×7