Is Thomas Ruff…
a photographer or artist? Both. Thomas Ruff was born in Germany in 1958. He still lives and works in Düsseldorf, Germany. He shares a studio in Düsseldorf's Hansaallee, with Laurenz Berges, Andreas Gursky and Axel Hütte. He got his first camera and after attending a class on the basic photography he started to emulate images he saw in magazines. Not a particularly original start. But while studying in Düsseldorf he was inspired by Benjamin HD Buchloh and started to developed his method of conceptual photography. At first he was photographing landscapes, but soon he was drawn to the interiors of German living quarters. This was followed by architecture and portraits. All in 35mm format.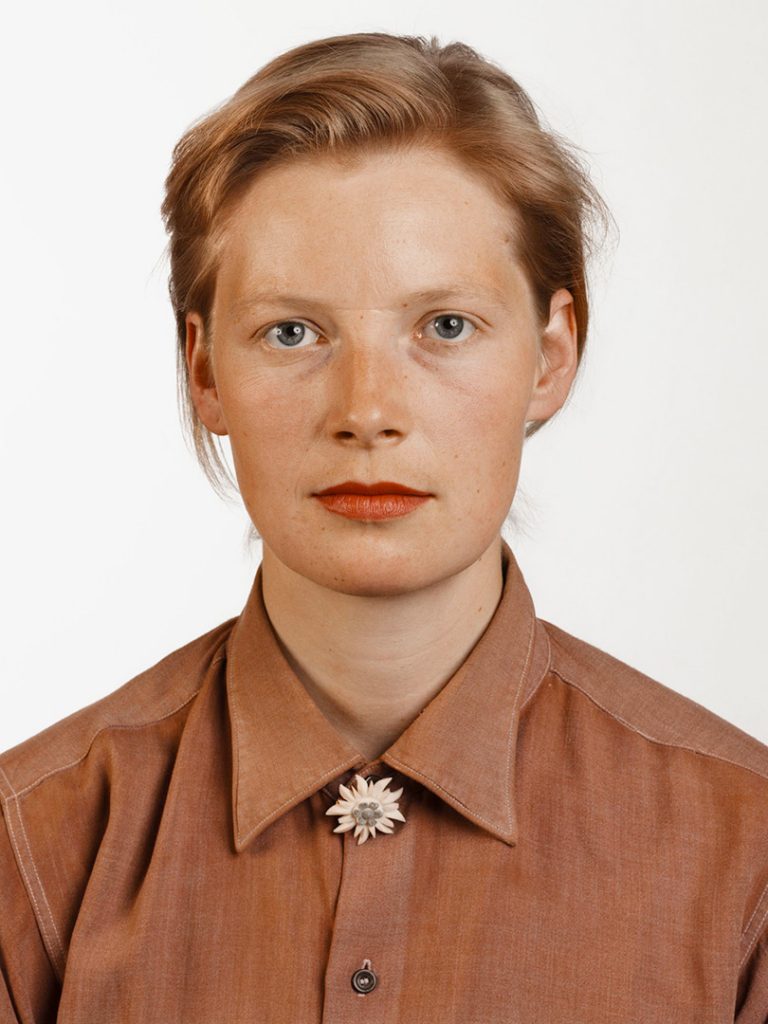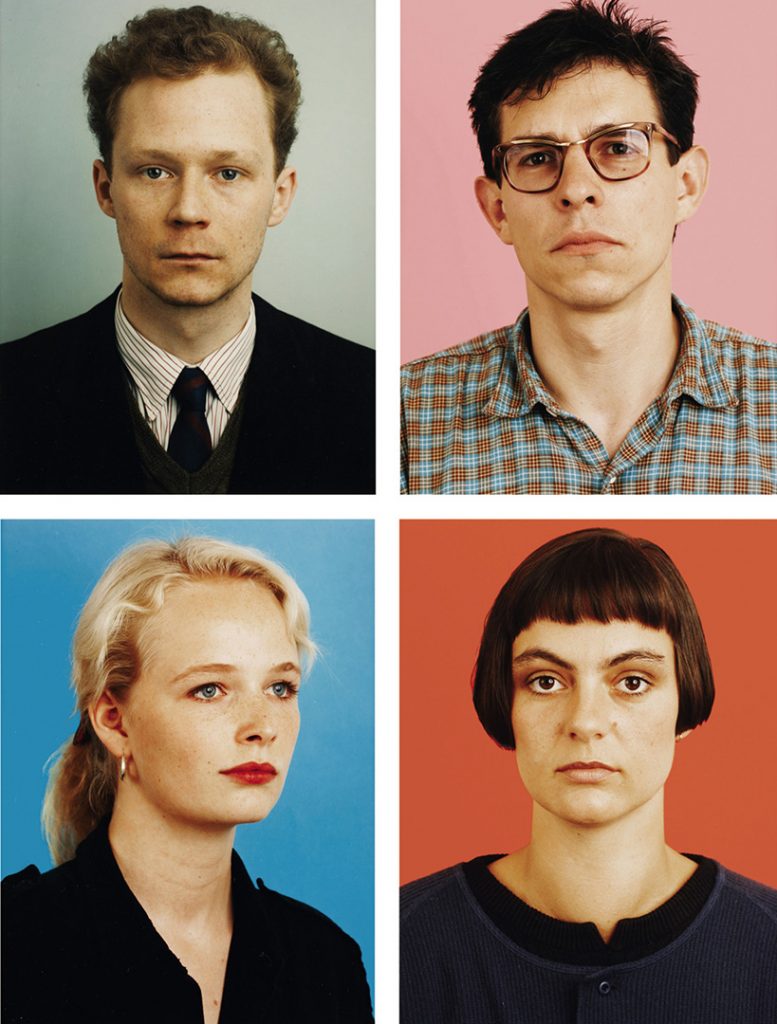 Thomas Ruff at the Düsseldorf Art Academy
From 1977 to 1985 he studied with Bernd and Hilla Becher at the Düsseldorf Art Academy, where fellow students included the photographers Andreas Gursky, Candida Höfer, Thomas Struth, Angelika Wengler, and Petra Wunderlich. In 1982, he spent six months in Paris, and by 1993 was a scholar at Villa Massimo in Rome. By this time his influences included his former teacher, Bernd Becher, who showed him photographs by Stephen Shore, Joel Meyerowitz and the new American colour photographers. He is often compared with his compatriots Thomas Struth, Andreas Gursky and Rineke Dijkstra. But Thomas Ruffs' work was quite unique in scope. And his ability to change up both cameras and processes from project to project made him quite unique from the others.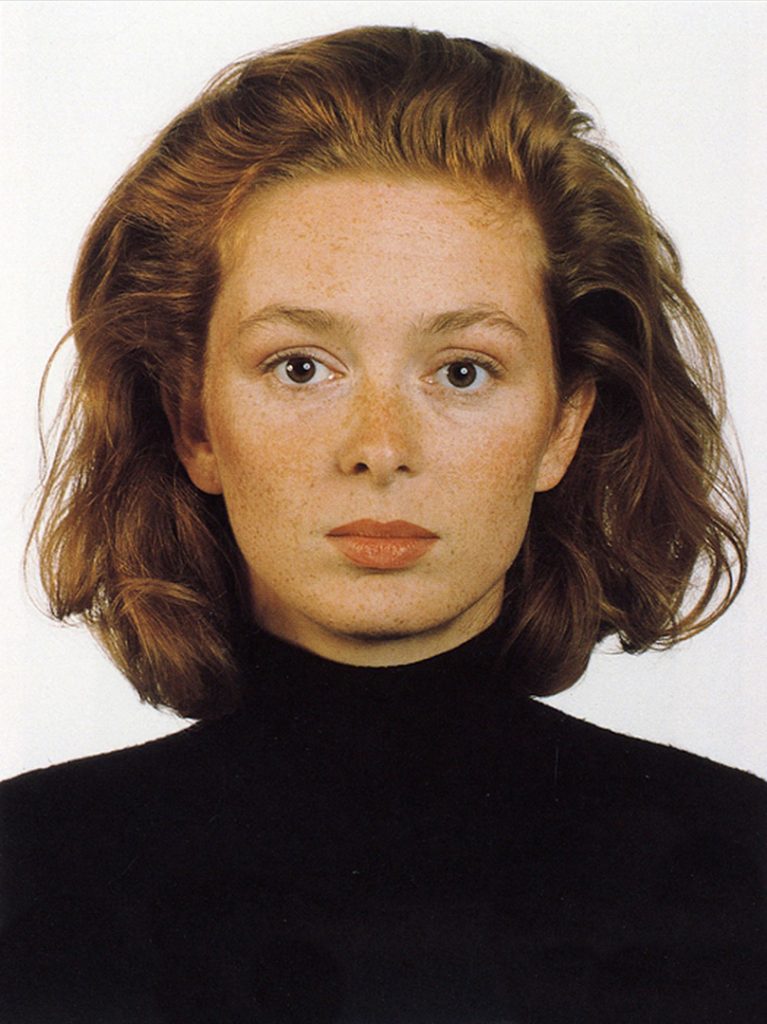 Although he started his portrait series between 1981 and 1985. Ruff began using a Linhof camera to experiment with large-format printing, and to facilitate producing photographs up to seven by five feet in size. To give a true "series" feel, by 1987 Ruff had settled on an almost exclusive use of the full frontal view and enlarging the finished work to monumental proportions. Art critics were quite impressed with the sheer monumental presentations. A great dignity and illusion of importance was thereby given to an almost "passport" like series of portraits.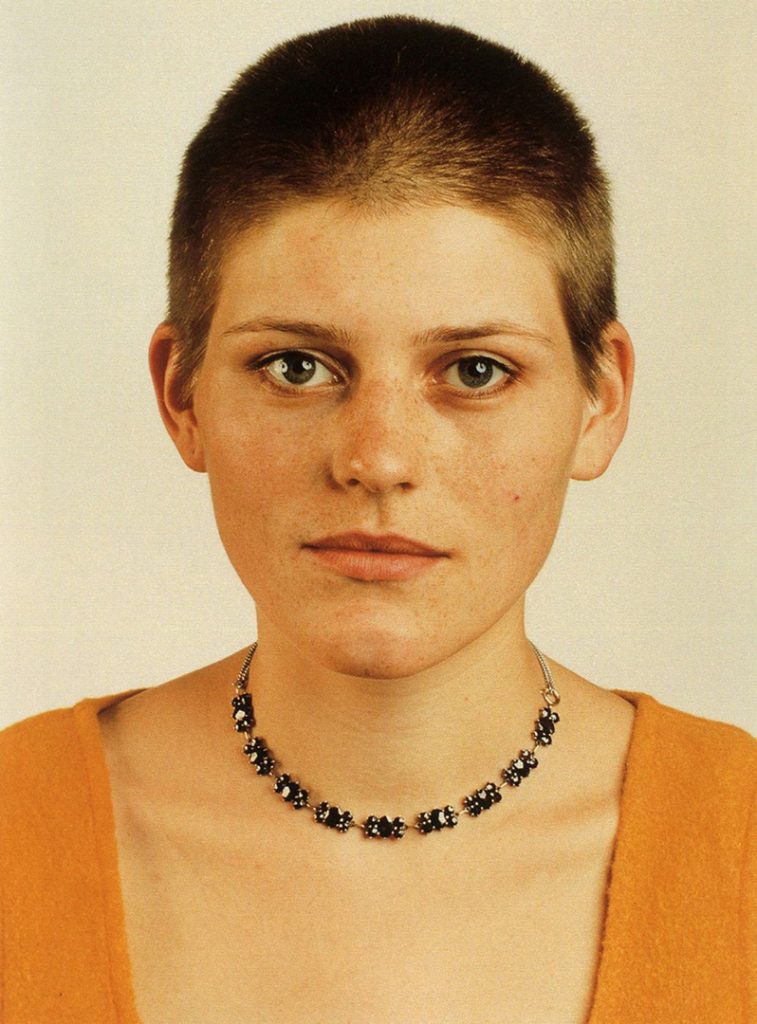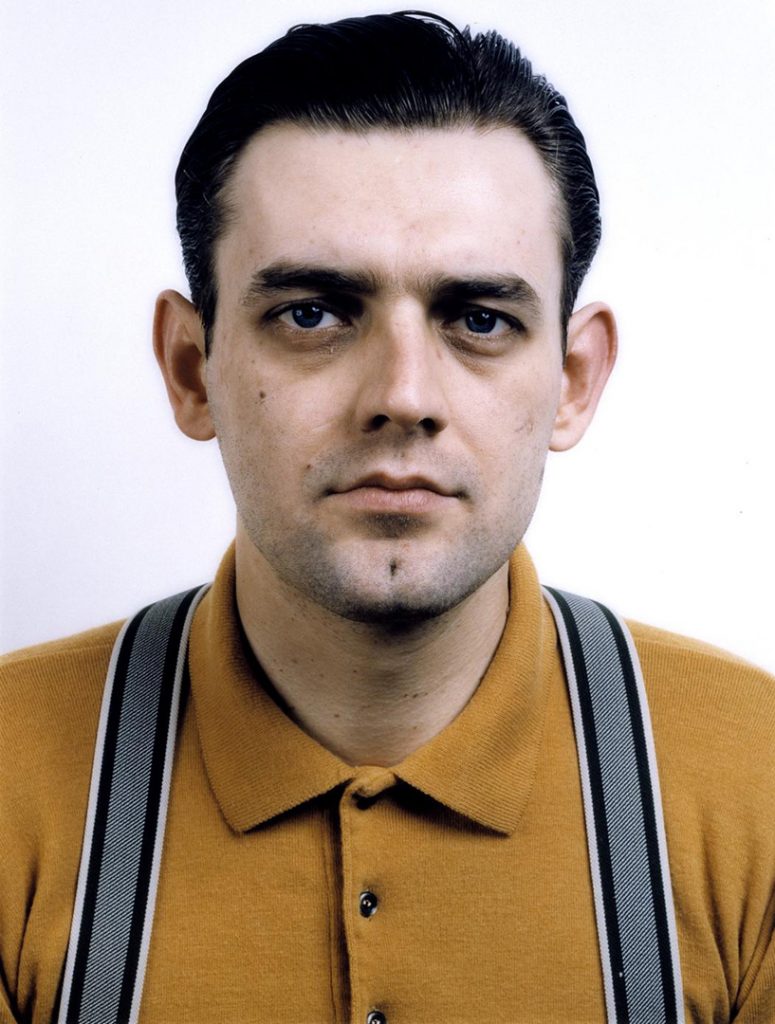 Cameras are so Passe'
While experimenting with composite faces in 1992, Ruff came across the Minolta Montage Unit, used by the German police in the 1970s to generate phantom pictures. Though his compositing methods were for the sake of producing the impossible. The result was his "Anderes Porträt" series (1994-1995). Never standing still, Thomas Ruff started photographing 8×10 color portraits against colored backdrops Next came the "acquired" photo series. Archived images, told of precise time and geographic positioning and called 'Catalogue of the Southern Sky'. From 1992 to 1995 he was working on night images of exteriors and buildings using night vision infrared technology usually reserved for the military.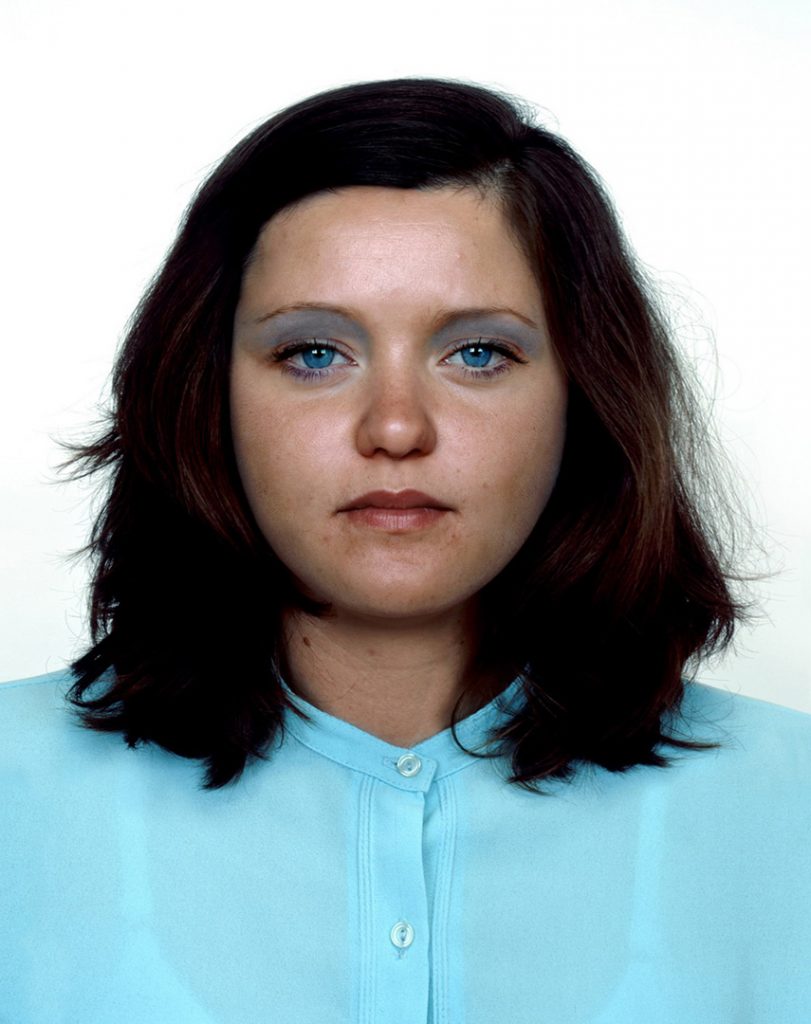 From Leica to 8×10 to Camera-less
His 'Nudes' were also derived from found internet art. Again, monumental images, and pixelated to the point of almost making the original images irrelevant. Now it's the newest technology of 3-D printing, and the oldest technology of photograms, first made popular by Man Ray. The point being,…Thomas Ruff is an "artist". I personally always return to the "portraits". (the most "traditionally photographic" of his work. But don't think I'm not impressed with the other work of Thomas Ruff. The main thing about him,…get the image, complete the series. How? Doesn't seem to matter. His cadre of books is quite impressive, and so is his work. See the great variety at the Artnet link below. Linhof 4×5