Terence Donovan
was born in 1936, son of an East End truck driver. He left school at the ripe old age of 11! He always said he really wanted to be a chef, but they wouldn't have taken him until he was 15, so since his Uncle Joe was a lithographer, and made good money,…lithographer it was. He studied block making at Fleet Street's London School of Engraving and Lithography, then he worked in the photo department of a Fleet Street block maker, where he first discovered photography.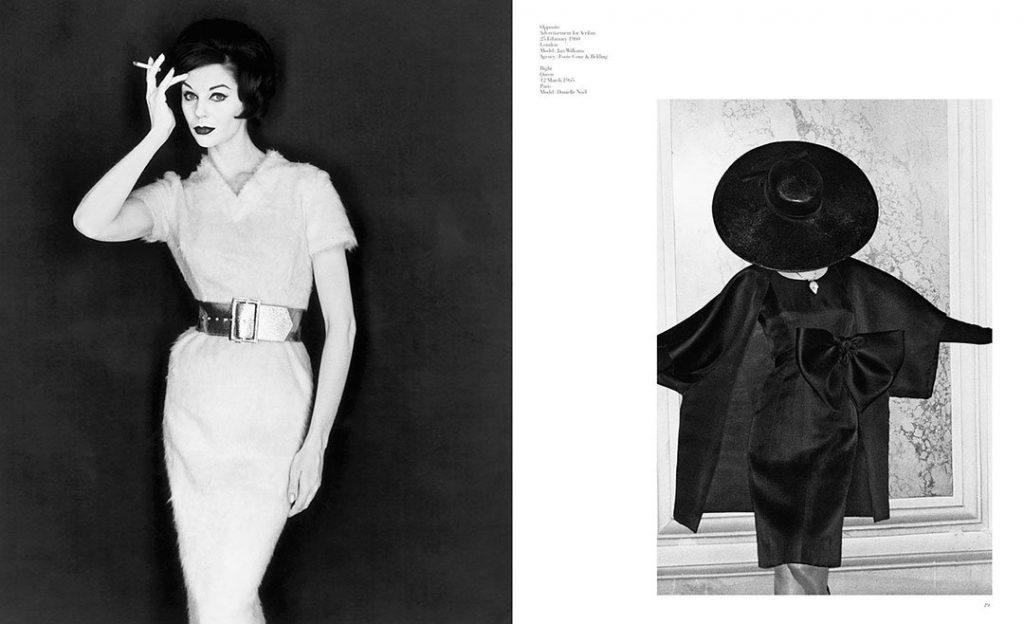 He wasn't afraid to work, so he started assisting everyone from Michael Williams to John Adrian and, finally, the legendary John French. Who also would employ David Bailey. Soon after he worked as a military photographer. But in 1959 he set up his own studio. Working for 'Town' fashion magazine, Terence Donovan was the first to use gasworks and industrial settings for male fashion, as opposed to fancy country estates. He enjoyed the contrast of the soft and the hard. His pictures were quite photographically edgy for the time. Grainy pictures, with dark shadows and high contrast. He started working for Queen, Vogue, Elle and Marie Claire, in addition to Town. In 1971 Nova magazine ran his editorial, "Is There Any Truth in the Rumour?", which was three pages of gritty black-and-white fashion photographs. He photographed the models standing in the courtyard of a low income block of council flats, a post office in a seedy neighborhood, and, in general, bleak, working class settings.
The Terrible Three
In the 1960s Cecil Beaton dubbed David Bailey, Terence Donovan and Brian Duffy "The Terrible Three". Bailey, Duffy and Donovan created the visual component of the London myth of the swingin' 60s: sex, money and rock n' roll. They started a revolution in photographic thinking. Their work was raw, and devoid of the normally snooty class system in England. After Antonioni did the movie "Blow Up" in 1966, every fashion shoot would be seen as a reason to party; free sex, free drugs and free thinking. In fact, Terence Donovan was a non-smoking teetotaler. While photographically in sync with Bailey and Duffy, lifestyle was quite a different story.
Nevertheless, Terence Donovan photographed numerous celebrities. Everyone from Jimi Hendrix to Princess Diana. Despite his reserved appearance and lifestyle, even David Bailey noted, "He was the first person to make Margaret Thatcher look soft and approachable." Bailey called him the "Orson Welles of photography", however he always would find time to meet and mentor amateurs at the local camera clubs. In a school commencement speech in the 70's, he wisely stated: "You don't have to work for an employer. You have to find something you want to do, then get someone to pay you to do it."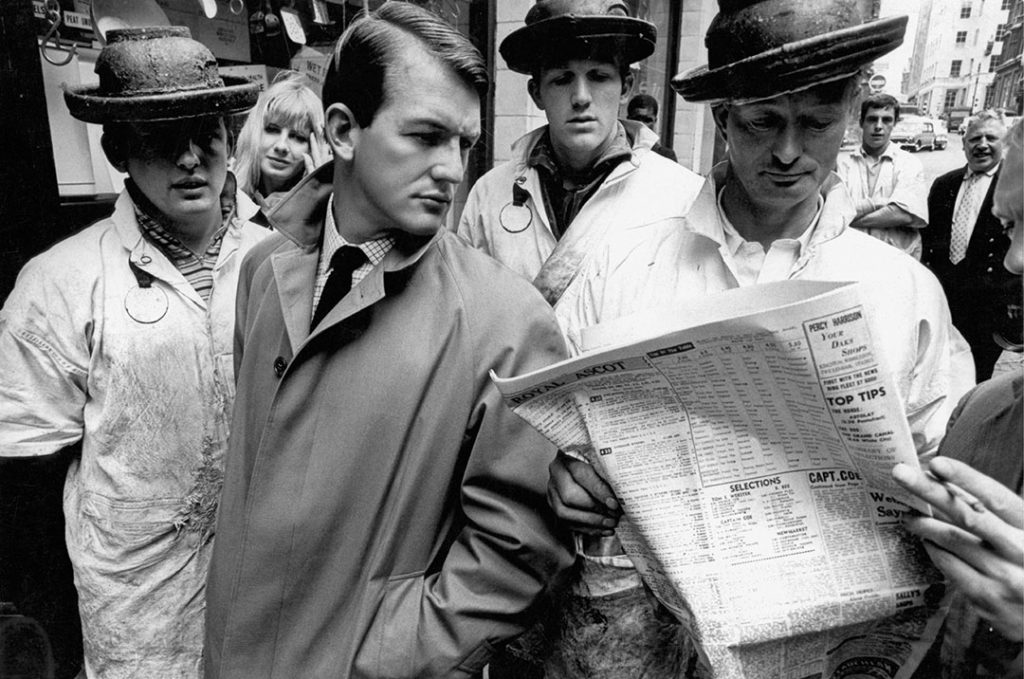 Darkroom Maven
As big as Terence Donovan was at the height of his career, he was one of the few photographers to develop all his own pictures. He loved the darkroom, and the whole process. Was he flashy? No. But the goods were there. Later in his career, he thought that young photographers were missing the beauty of photography by not even knowing how to load a camera.When a young photographer asked him where his ideas came from, he stated, "I did something rather odd… I thought of it!" He was always an approachable and charming working class fellow. And proud of it. His books are awesome, (see YouTube video below), including "The Photographs", "Glances", "Speed Of Light", "Portraits" and "Fashion".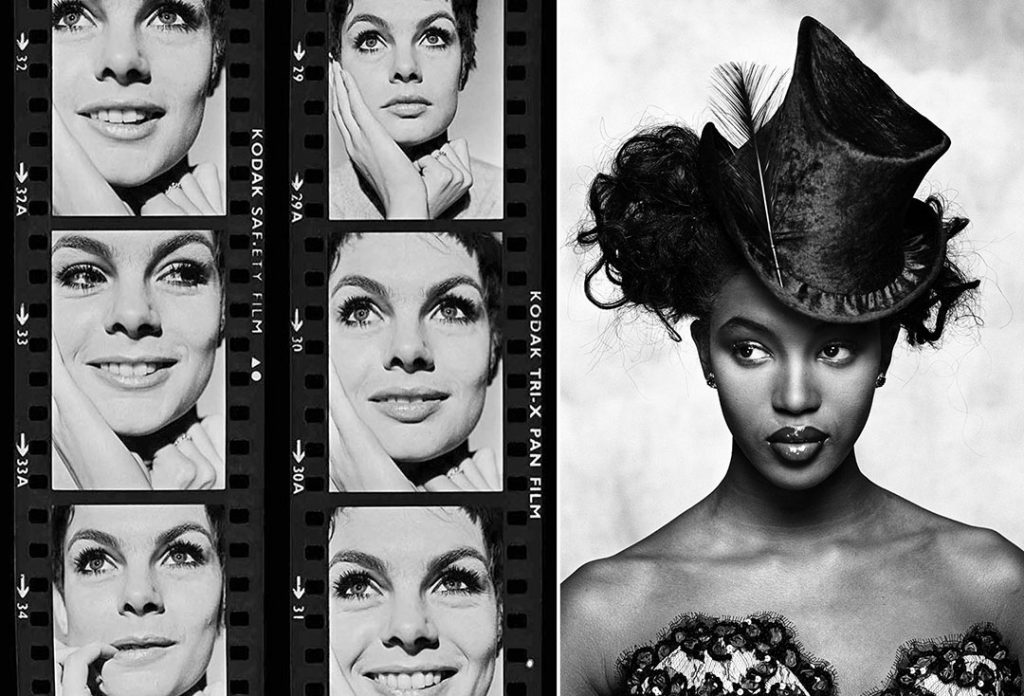 A Buddhist, with a black belt in judo, this "gentle giant" could easily "break your neck", but was gentle and loved by all. His suicide in 1996 was a surprise to everyone, and attributed to the side effects of the steroids he was prescribed to control his eczema. Donovan was married twice. He is survived by his second wife Diana, a son from his first marriage and a son and daughter from his second marriage. His eldest son is the rock musician Dan Donovan – formerly of Big Audio Dynamite and the first husband of Patsy Kensit.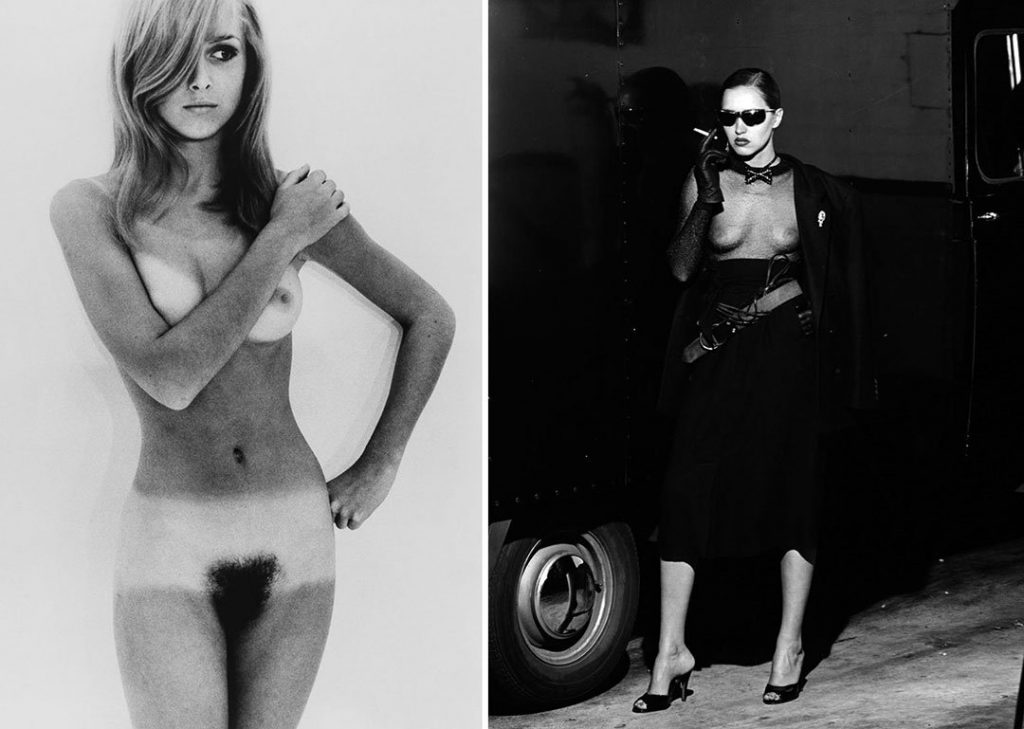 Terence Donovan and his Pentax 67
We can see what equipment he used because in 1997 all of Terence Donovan's equipment was auctioned by Christie's in South Kensington. His outfit included several Pentax, Nikon and Canon 35mm SLR's, but other than the Pentaxes and a Canon EOS 1
, I've never actually seen him using other cameras. He seemed to favor the Pentax 6×7 outfits, but was not against 35mm, and used that format quite often. His extensive collection included the Asahi Pentax 6×7
body + grip + Polaroid back
+ Super-Takumar 6×7 3.5/55mm
+ SMC Pentax 6×7 2.8/165mm
, Asahi Pentax 6×7 + SMC Takumar 6×7 4.5/75mm
+ SMC Pentax 6×7 2.4/105mm
+ SMC 
Pentax 6×7 4/150mm
+ SMC Takumar 6×7 3.5/165mm
, Asahi Pentax 6×7  TTL pentaprism
finder in maker box + SMC Pentax 4/45mm
+ SMC Pentax 6×7 2.8/90mm + 2 extension tube sets, a Pentax K1000
+ SMC Pentax-M 2.8/40mm
, Pentax MZ-5
+ SMC Pentax-FA 4/28-70mm
, Pentax MZ-10
+ SMC Pentax-F 4.5-5.6/35-80mm
. Whew!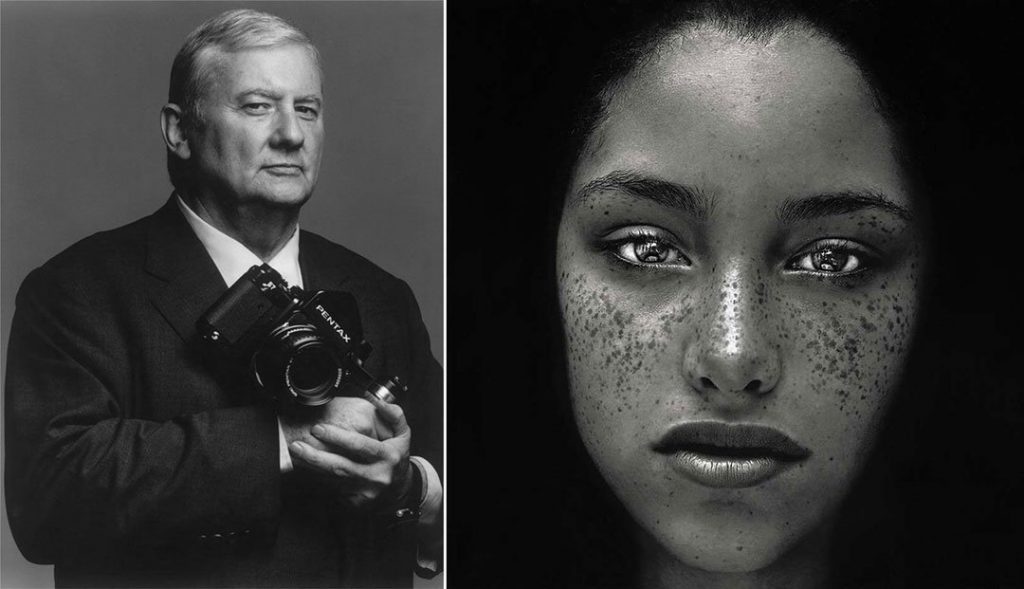 Check out more imaging from Terence Donovan at the his posthumous site linked below, and to purchase prints when available.