Petra Collins
I suppose if you asked her mentor, Richard Kerns, he would say 'Yes'. Or maybe even Ryan McGinley. Petra Collins is an artist best-known for her photographs of teenage girlhood. She prefers being referred to as an artist as opposed to a photographer. This reflects in her most basic choice of cameras. The actual brands seem to be the last thing on her mind. I've never seen her with a Leica or Hasselblad. Only the most important of things drive her work.  She has used everything from Minolta SLR's
to Nikon rangefinders
. But when she does her videos, including her YouTube multi episode documentary, "Making Space", she uses digital.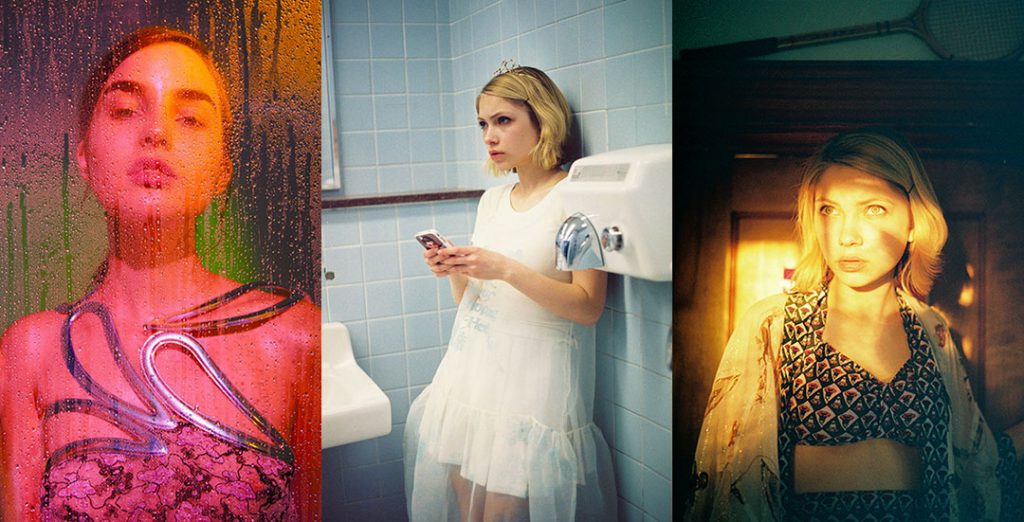 Petra Collins – Amazing Grace
She's still quite young, having been born in 1992. Although she's Canadian, she resides in NYC. She loves being surrounded by all the hub-bub of the big city, and all the inspirational people she's met. In a town where probably 10 men do 90% of all fashion work, she has made inroads that are quite remarkable for both her age and sex. And also because she shoots 35mm film. As she said in an interview, "Film was the first format I used. At first, I was working with disposable cameras. I didn't own a digital camera, so it was the cheapest option. I'm not necessarily anti-digital, it's more that I really know how to use film. Apart from that, I love that it is a physical thing, something you can hold. Film photography is like painting with light, and painting is something that I love to do too."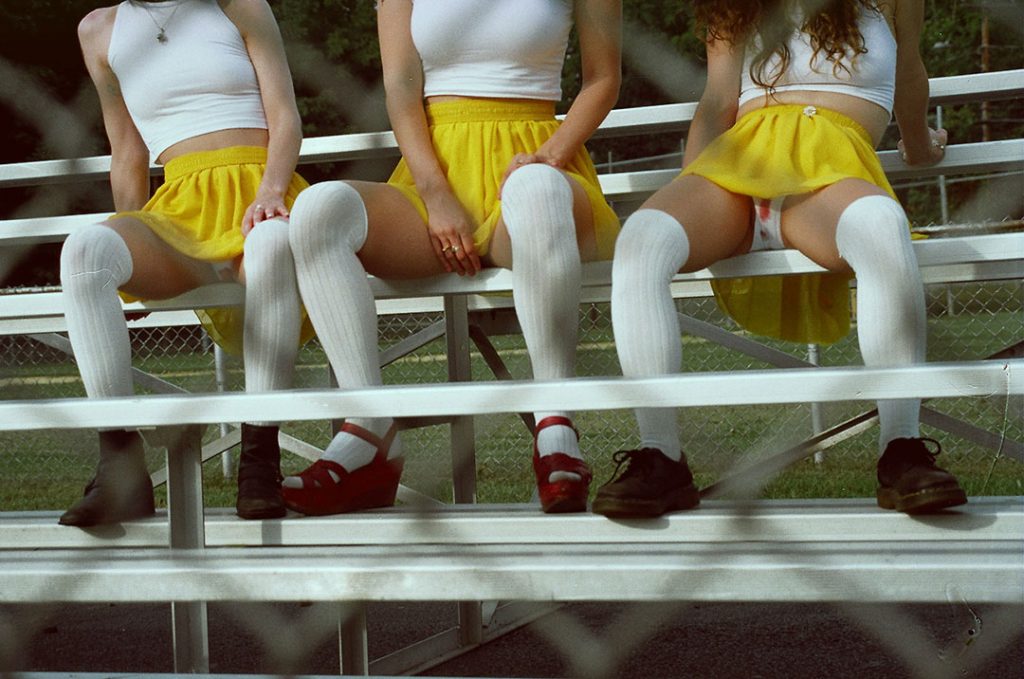 She's created fashion spreads for Purple and i-D, an art show for a San Francisco gallery, a corporate ad campaign for Adidas, and a music video for the pop star Carly Rae Jepsen. Models and fashion muses include India Salvor Menuez, the actress and editor Tavi Gevinson, and Selah Marley, the daughter of Lauryn Hill and Rohan Marley. Plus she's also modeled for Gucci! Ryan McGinley has remarked that she is like the downtown equivilent of Andy Warhol,…but with a bigger audience, thanks to the internet.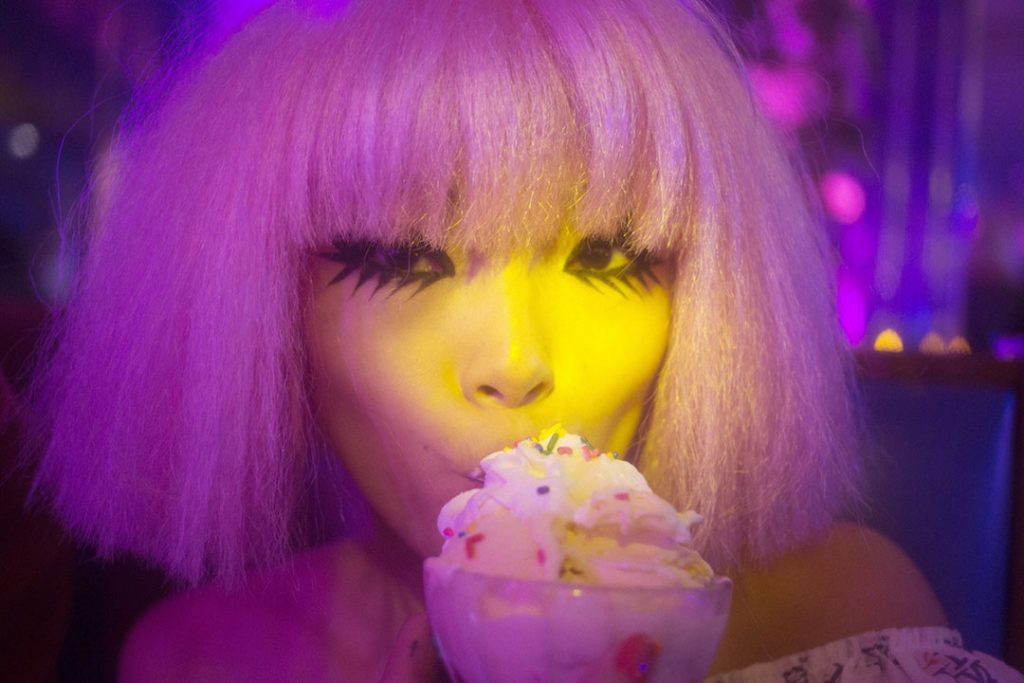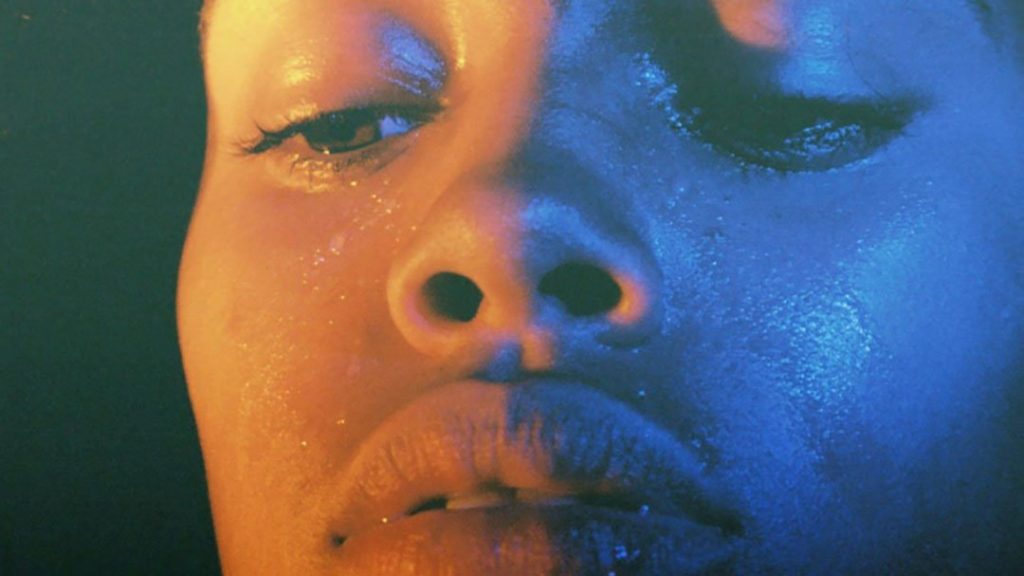 Sometimes Fashion, Mostly Art
But Petra's vision is more somber than all that extraneous goings on. Her goal is to empower young women, and impart on them a sense of expanded freedom and self acceptance, including tackling some arcane standards of what femininity is and isn't. Her message always seems to be positive, and never confrontational in any way. Although Instagram may be of another opinion. Posting an image of herself wearing a bikini bottom, (kinda tame…no nudity), they balked at her incidental showing of an unwaxed bikini line. Removing Petra's account! Pretty much proving her assertion that young women are still restricted from freedoms taken for granted by men in a patriarchal society.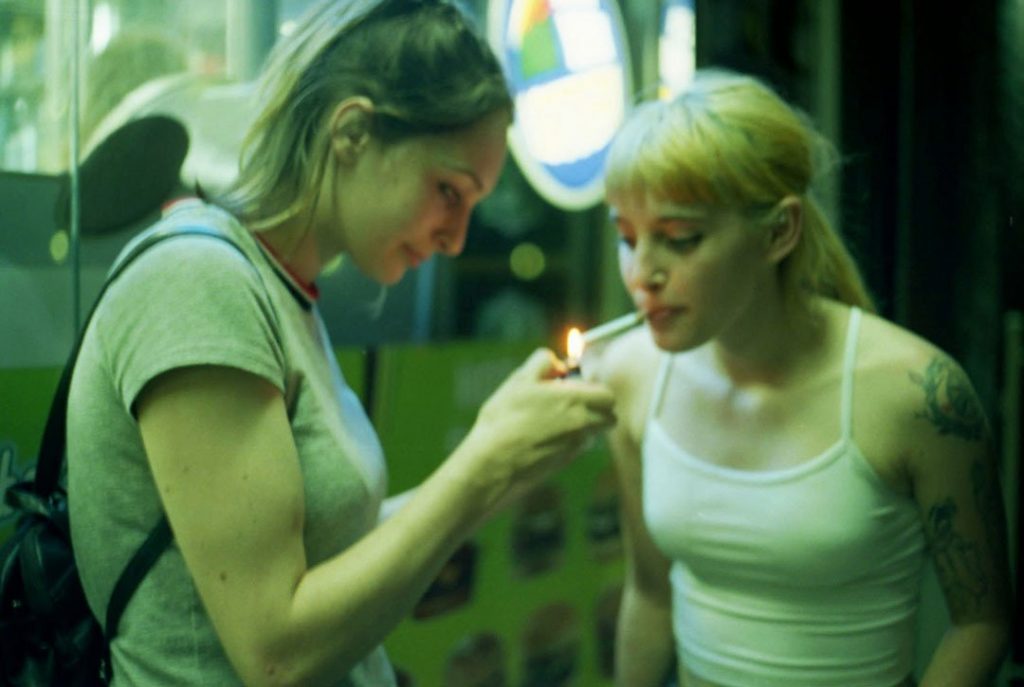 Check out her book "Babe
", available on Amazon, or click on her website link below, and meet the art world's new "It" girl.