Peter Lindbergh
does has a few examples of color work out there,…mostly corresponding to the digital age. However, say his name, and like some of his contemporaries, (Bruce Weber, Herb Ritts), people basically find his name synonymous with Black and White photography.  Including 3 years of the Pirelli Calendar, one of the most prestigious of shoots. (I think he's the only photographer to be asked to participate thrice)
Many have referred to his images as "cinematic", and he's shot many high end clients, including Calvin Klein, David Yurman and others. You've seen his editorial work in every major magazine,…fashion and otherwise.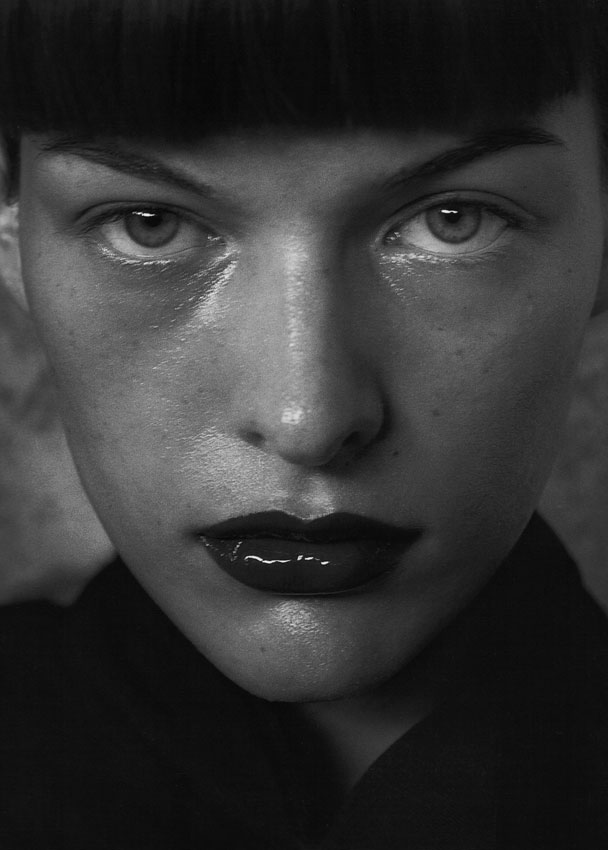 Lindbergh – A B&W World
Peter Lindbergh was born November 23, 1944 in Poland, but grew up in Germany. His early inspiration included filmmaker Fritz Lang , photographer Dorothea Lange, and his own childhood below the somber skies along the Rhine. He's known for being a master of very film noir types of images. And with great success and originality. A trademark style that is immediately recognizable.
In the early 1960s, he hung out in Switzerland, the Netherlands, Spain and Morocco and later went to Berlin where he enrolled in the Berlin Academy of Fine Arts. After moving to Düsseldorf in 1971, he turned his attention to photography and assisted German photographer Hans Lux. He finally opened his own studio in 1973, and it wasn't long before he started doing work for Stern magazine, along with Helmut Newton, Guy Bourdin and others.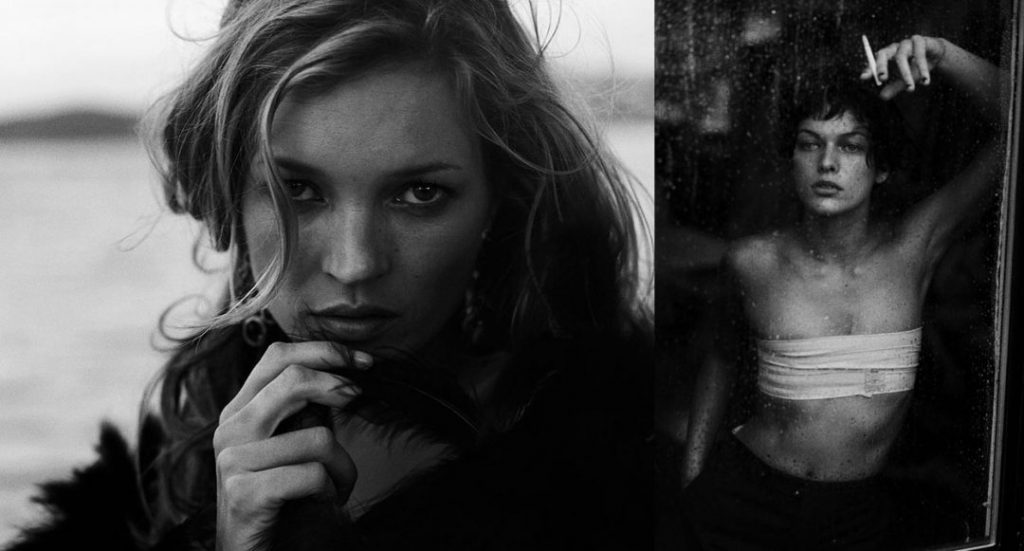 Lindbergh and Paris
Lindbergh moved to Paris in 1978 and started working for the European Vogues. It wasn't long before a slew of other magazines hopped on board, including The New Yorker, Vanity Fair, Allure, and Rolling Stone
It took ten years, but Anna Wintour signed Lindbergh to American Vogue in 1988,…. the pinnacle in the fashion world at the time. He shot his first American Vogue cover shortly after. The 90's were Peter Lindbergh's golden years. He also shot the  iconic cover of Linda Evangelista, Naomi Campbell , Tatjana Patitz, Cindy Crawford, and Christy Turlington, probably one of the most recognizable images of that era. But it's the fact that he may have been the first photographer who actually incorporated a "story line" into his images,… a rarity in the world of fashion at the time.
His refusing to bend to the make-up and styling perfection so prevalent at the time became Peter Lindbergh's trademark. The rawness of women in all their natural beauty is what has made him so special.
In both 1995 and 1997 he was named Best Photographer at the International Fashion Awards in Paris. In 2005 he was awarded the Lucie Award for Outstanding Achievement in Fashion Photography.
Books
His books include;
1997: Images de Women
1999: Portfolio
2002: Stories
2006: Untitled 116
2010: On Street
2011: The Unknown
2014 Women 2
2016: A Different History of Fashion
Although some are very rare, and out of print.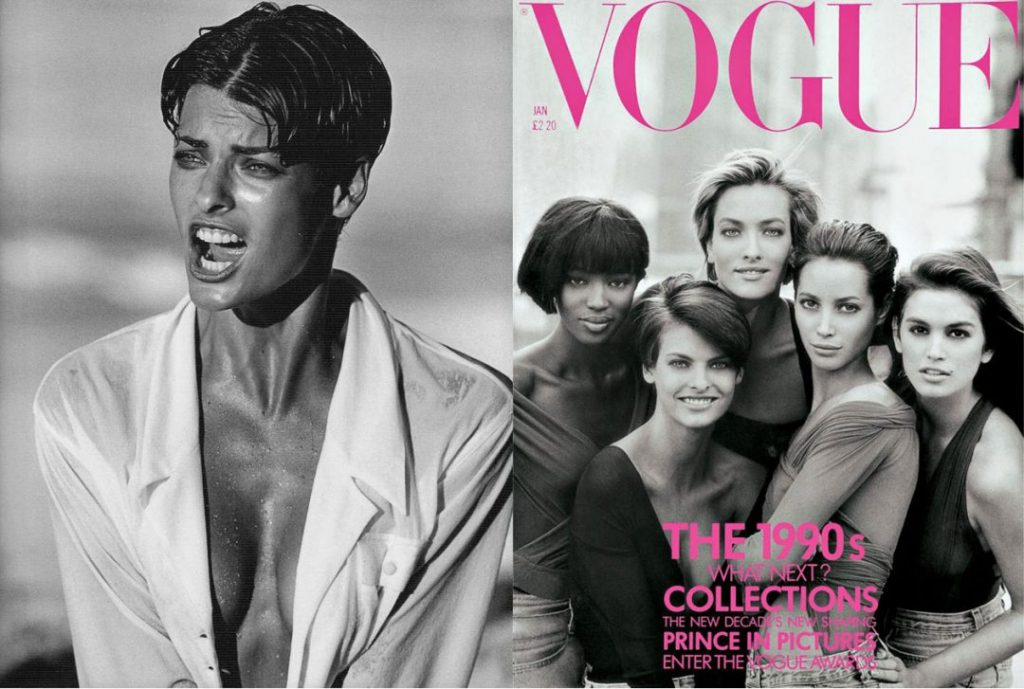 Although he uses a Nikon D5
these days, almost all his film images are with a Nikon and 50mm or 85mm lens. (still does) Find Nikon F5
or Find Nikon 50mm f/1.4 AF
or Find Nikon 85mm f/1.4 AF
  Although if you're not a film shooter, you might not want to get a D5, but await the release of Nikon's new "Mirrorless D5". Of course, that means you'll get the deal of a lifetime on a traditional D5. Some people have more money than sense.