Nan Goldin
was born in 1953 in Washington D.C, but grew up in Lexington, MA. She left home at 14 and got her first camera at 15. Her early influences were Andy Warhol, Guy Bourdin and Helmut Newton. Pretty normal fare for youth at the time. She always worked a little differently than others. I.e., Nan Goldin Cibachromes and slideshows. Much less latitude shooting transparencies, but anyone who has seen a Cibachrome print will tell you they are spectacular.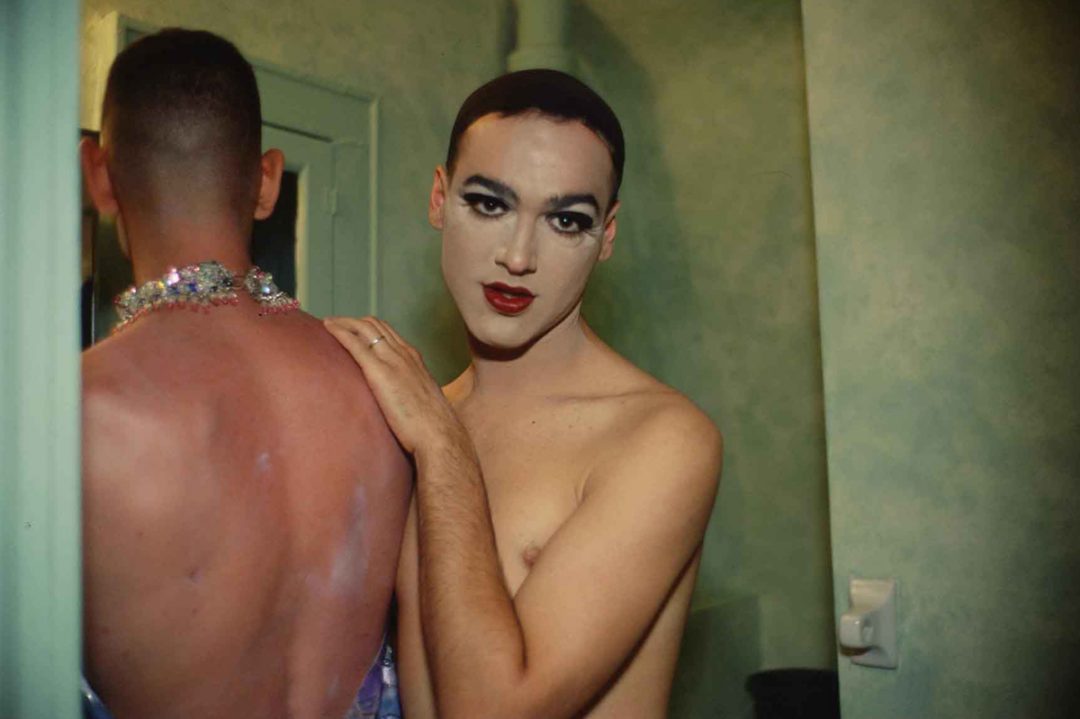 Nan Goldin Cibachromes
Her first solo show was in Boston. A real important deal for a 20 year old. The show exhibited the local drag queen community in a way that actually gave them the respect and love she actually felt for them. Almost as if they were a third gender. Goldin graduated the School of the Museum of Fine Arts, Boston/Tufts University in 1978, where she worked with Cibachromes. (prints made from transparencies) There was a "Boston School", and this period put her smack dab in the middle of it.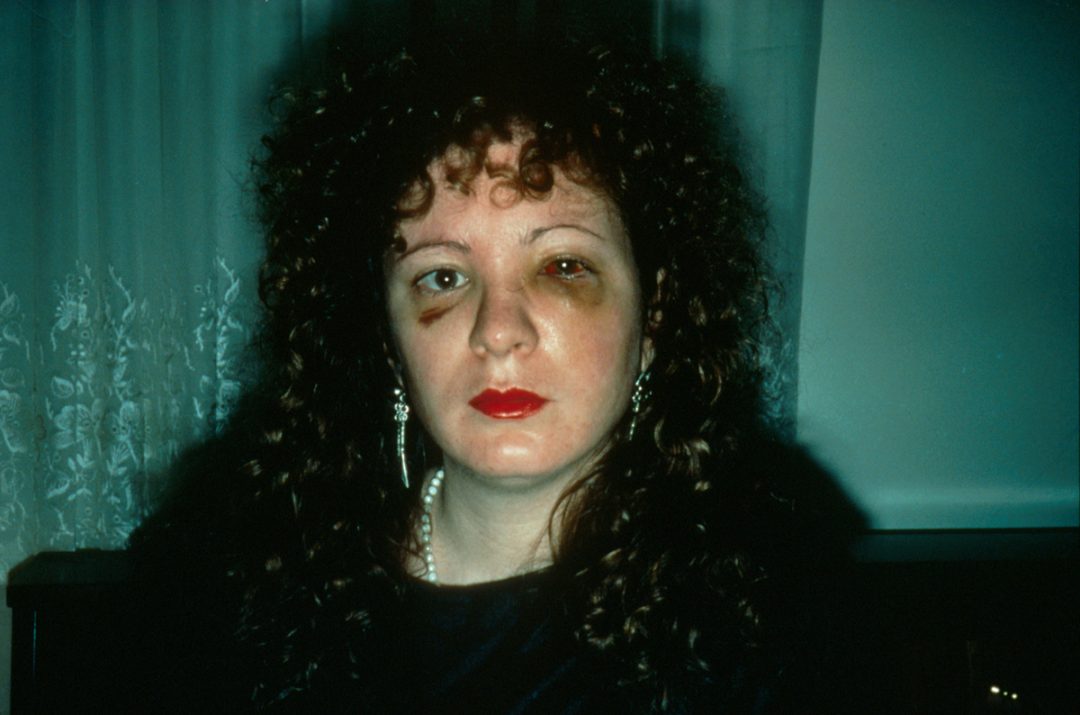 When she moved to New York City, she fell into documenting the post-punk music scene. But is her hard drug subculture in the Bowery neighborhoods that got her career going. Some say she glorified this lifestyle, and is singularly responsible for promoting "heroin chic". But of course, that's silly. If anyone is responsible for the glorification of drug use it would be Vogue and other periodicals of the time. Most of the subject matter in what became a book had already succumbed to AIDS, an epidemic at the time. Nevertheless, the New York Times felt her photography was as important as any. This nod put her right in the middle of hanging with all the important artists in the city.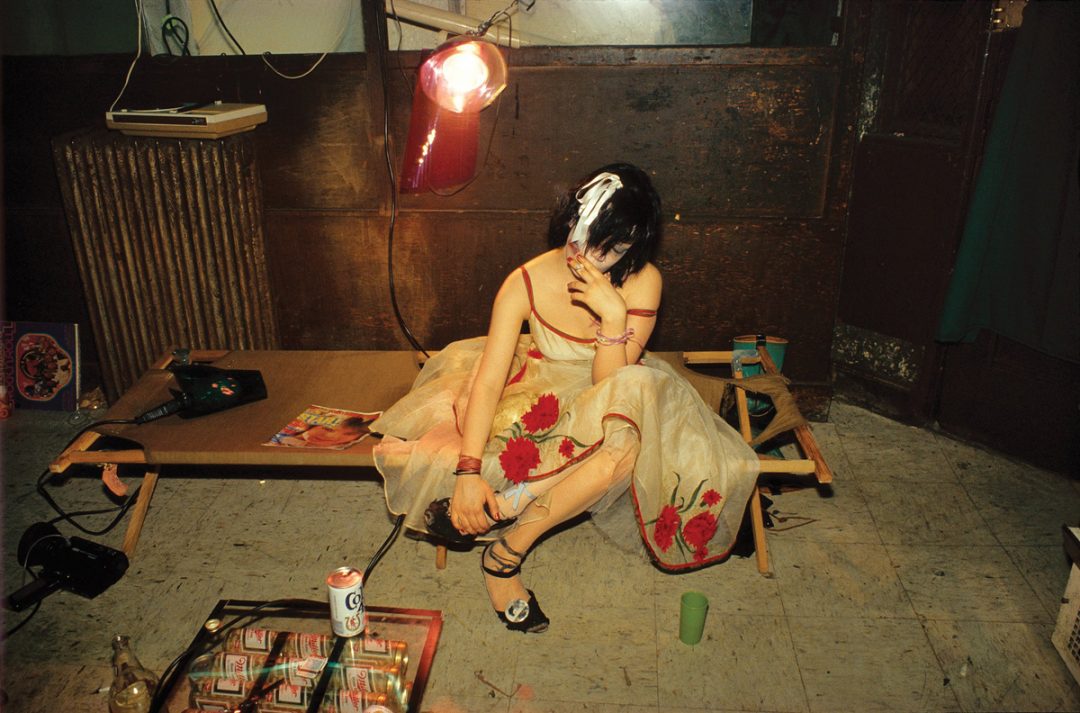 Slideshow Exhibits
Nan Goldin liked to present her work as slide shows to reflect her shooting slides. It was not unusual for a show to be a "slideshow". Her early work was mostly about issues of love, gender, domesticity, and sexuality; shot with available light. In her book "Auto-Focus", it seemed no personal intimacy was out of bounds, including her own. One of her most famous photographs was 'Nan One Month After Being Battered, 1984'. It's a very brave photograph, with the subject of abuse laid bare for all to see.
Her subject matter included collaborative projects with Nobuyoshi Araki and others, including having babies, family life and what others would consider mundane subjects,…a far cry from drag queens and drug use.
Nan Goldin Skirts with Fashion
Goldin undertook commercial photography around 2010, 2011 for Scanlan & Theodore's, luxury label Bottega Veneta, Jimmy Choo and Dior. A surprising turn for a hardcore artist.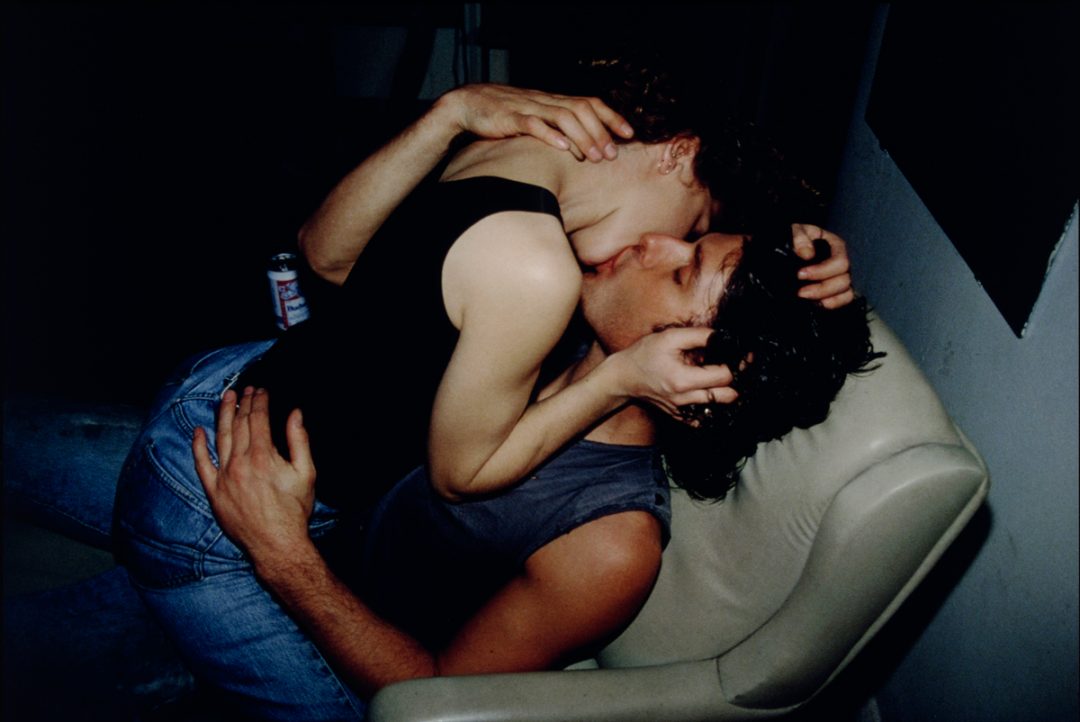 Nan Goldin has given us a unique look inside some hidden worlds, and uncomfortable social issues, forcing us to face our fears. Find Leica M4