Maxime Ballesteros
is considered "cutting edge"' , but even he's not sure why. He is very unstructured in his approach and just seems to go with the flow.  He usually doesn't dwell on nudity, per se. But if he's at a party, and it's all sex, drugs and rock n' roll, count him in photographically. In fact, calling him a fashion photographer is a misnomer. And since learning to use flash, a whole world of sensual documentary, (art?), has opened up for him.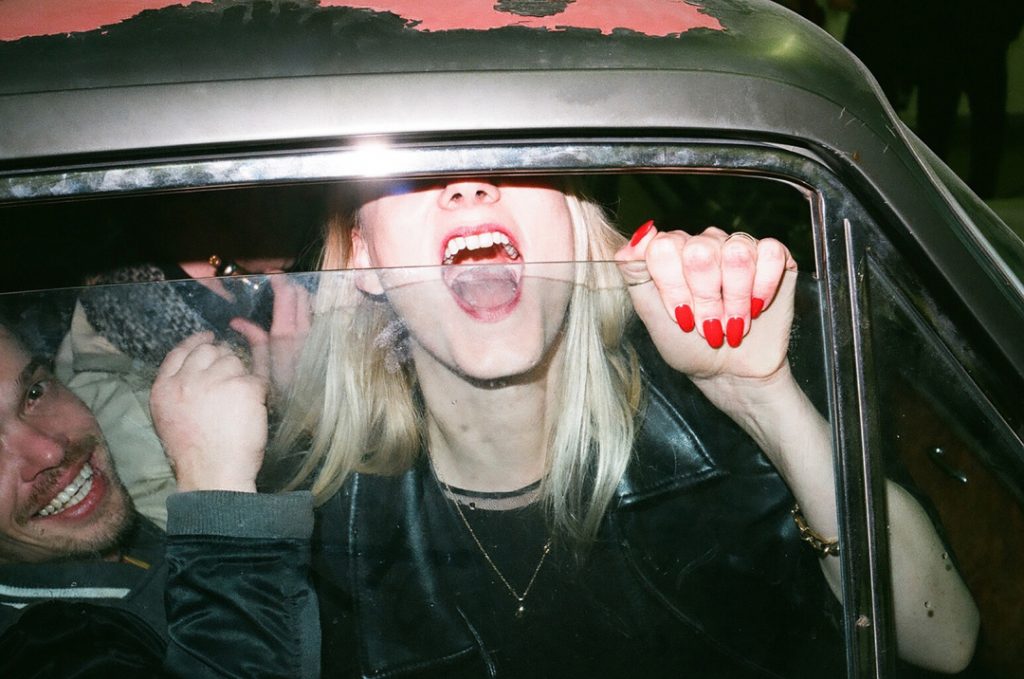 Maxime Ballesteros
– Berlin Calling
He is French, from outside the medium sized city of Lyon in France. Now he lives in Berlin. In the weirdest way possible, it;s a city that seems to be the perfect fit for his style.  It's a city of clubs, youthful freedom and what sometimes feels like a constant party. Like a London of the 60's,…but more sexualized. Debauchery seems a constant theme, but without actually trying. Making it all the more fascinating.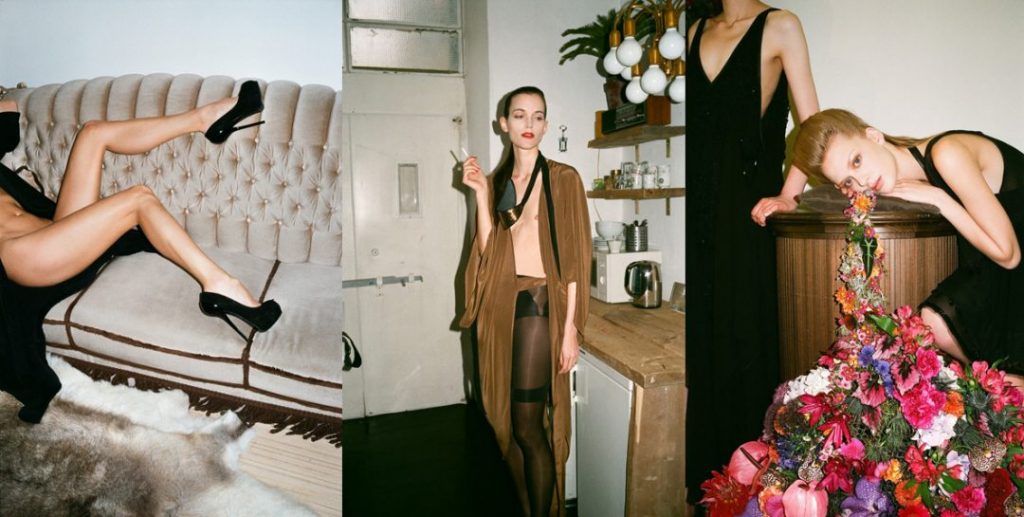 He's not really a street or documentary photographer, but his knack for recording the perfect moment, and giving the viewer a sense of sensuality no matter the degree of undress, is uncanny. Like a sexualized Ryan McGinley. I in fact I don't know this to be true, but you feel him to be an observer rather than having any directorial hand in the images.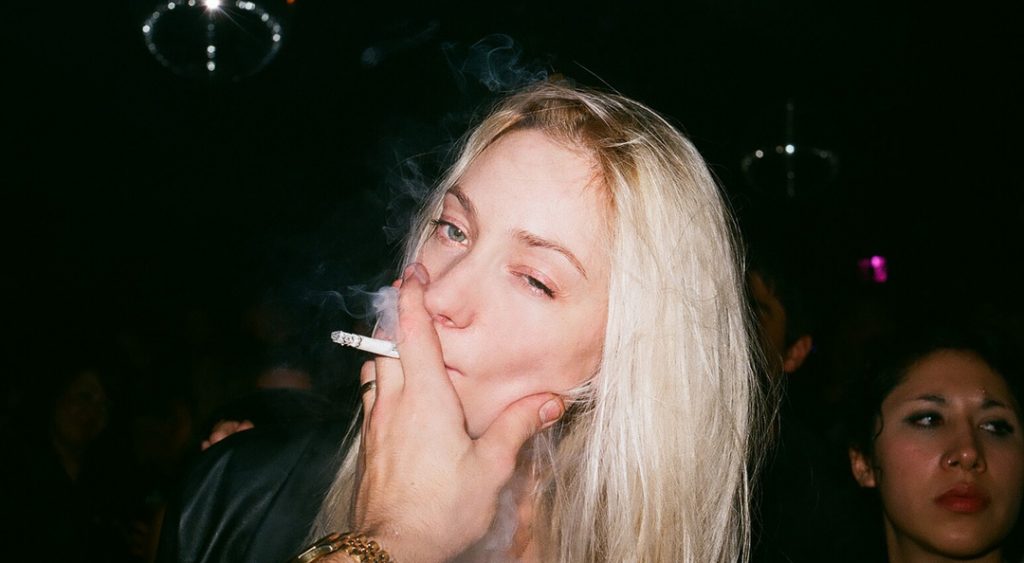 Early Years
Ballesteros high school had a darkroom and he learned a black and white aesthetic early on. He actually became petty good in the darkroom, but limited himself to black and white. And mostly natural light photography. This was a norm for many photographers,…fear of color and losing development control, and fear of flash/strobe.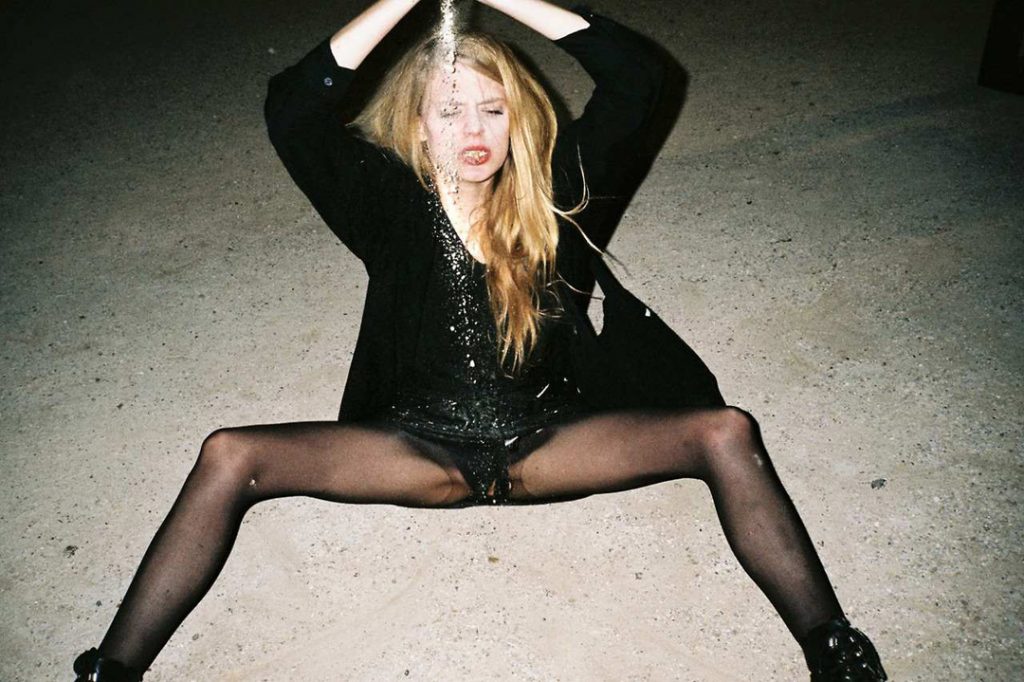 Ballesteros was black and white only, prime lenses only and manual lenses only.  He finally got a flash and was able to do night shooting, and went to color. What a change in style that produced! Changing to a 35mm lens, getting closer to subjects and providing more light spread, going full color film and moving to Berlin made him a new vision photographer overnight.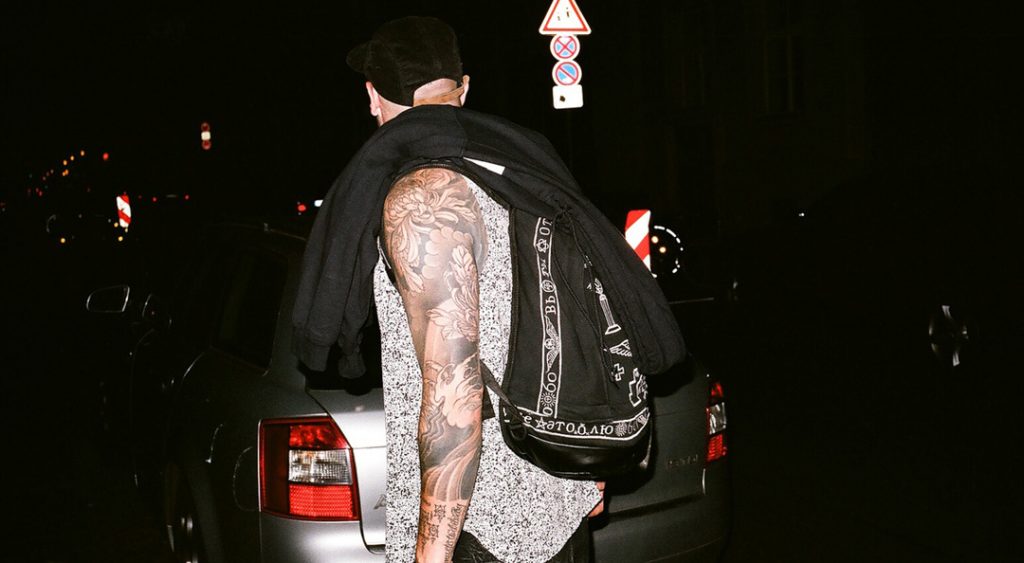 Purple Kind of Guy
While most of his magazine work is Purple, Wallpaper and other only "semi fashion" magazines, the label of fashion photographer seems to stick. I personally consider him an art photographer. That said,…who needs labels.
He's been known to shoot and sleep with a Contax T2
.