Martin Parr Mamiya 7?
Martin Parr Mamiya 7,….kind of synonymous. Like his full name. The conundrum is in respect to what category he truly falls into. But the much respected Magnum photographer is no doubt an artist in every sense of the word. Martin Parr was born in 1952 and is a British documentary photographer, photojournalist and photo book collector. He is known for his photographic projects that take an intimate, satirical and anthropological look at aspects of modern life.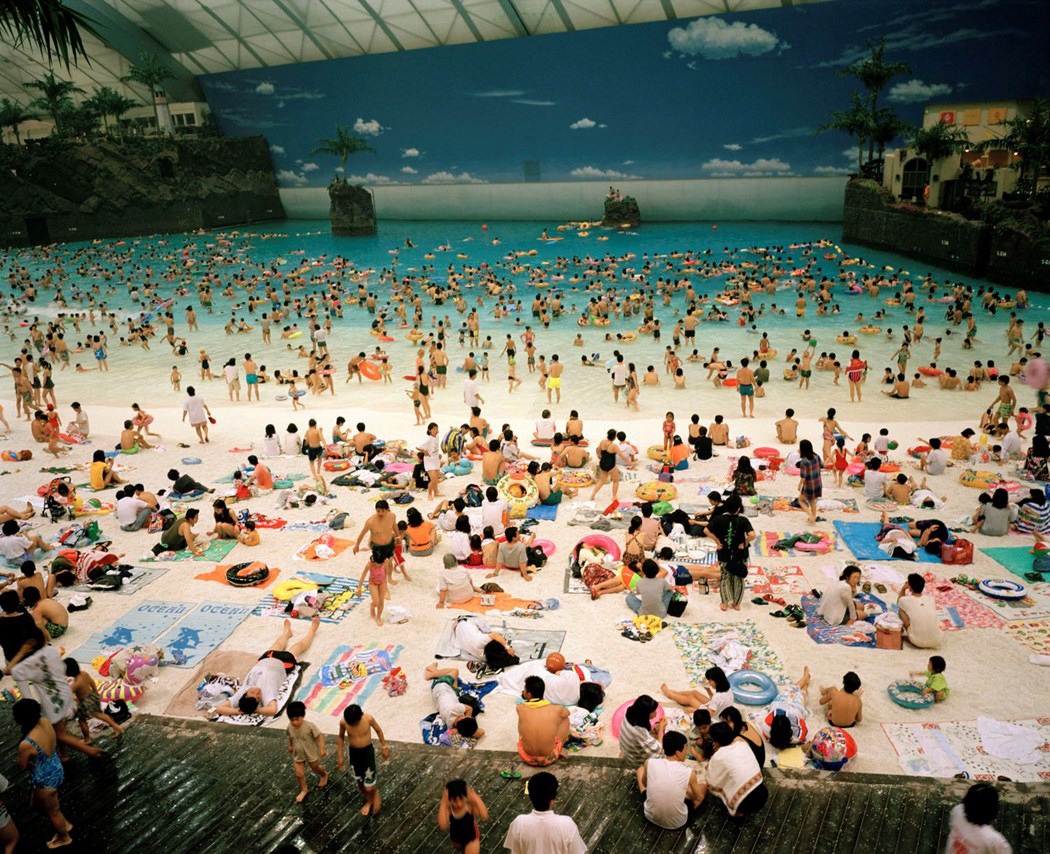 It was since 1994 that Parr has been a member of Magnum Photos. He has had around 40 solo photo books published, and has been featured in around 80 exhibitions worldwide.
Personal life
Born in Epsom, Surrey, Parr wanted to become a documentary photographer from the age of fourteen. He cites his grandfather, George Parr, an amateur photographer and fellow of the Royal Photographic Society, as an early influence. He married Susan Mitchell and they have one child, Ellen Parr (born 1986).
Parr has said of his photography:
"The fundamental thing I'm exploring constantly is the difference between the mythology of the place and the reality of it. Remember I make serious photographs disguised as entertainment."
Parr shoots with Mamiya 7 mostly. He likes the format and rangefinder aspect. He did use a Leica M3 with 35mm lens, but liked the larger format. His aesthetic is close-up, through use of a macro lens, and employing saturated color, a result of either the type of film and/or use of a ring flash. This allows him to put his subjects "under the microscope" in their own environment, giving them space to expose their lives and values in ways that often involve inadvertent humor. His technique, as seen in his book "Signs of the Times: A Portrait of the Nation's Tastes" (1992), has been said to leave viewers with ambiguous emotional reactions, unsure whether to laugh or cry.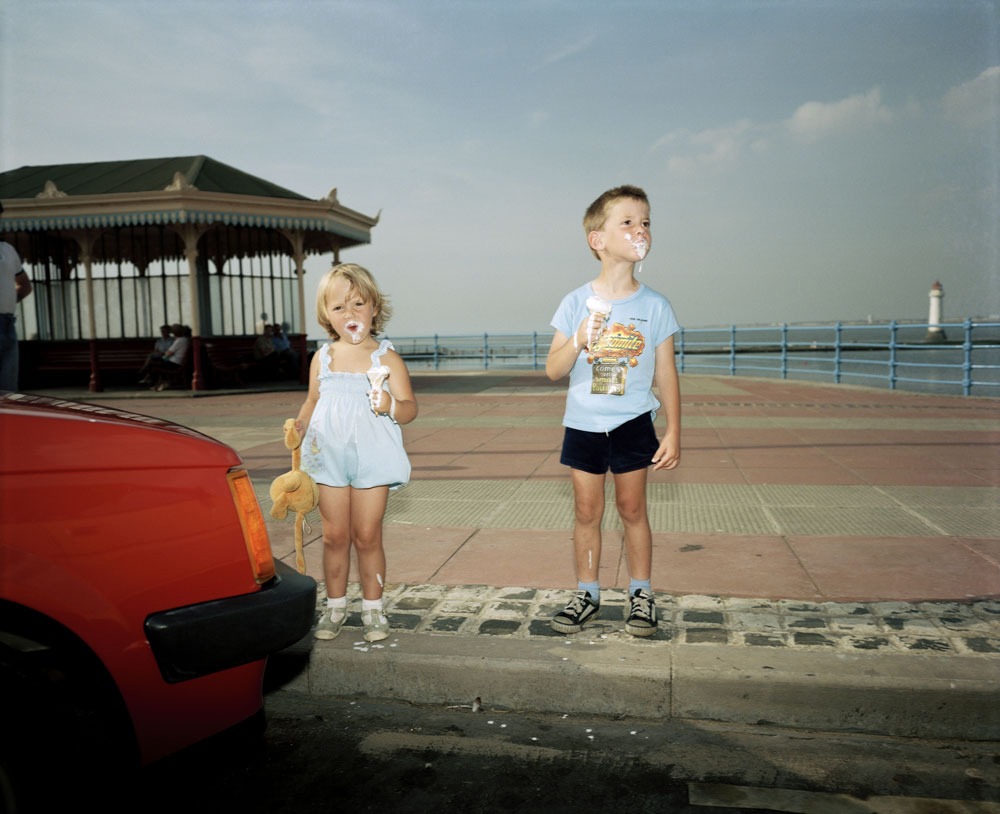 Manchester Polytechnic, 1970–1973
Parr studied photography at Manchester Polytechnic from 1970 to 1973 with contemporaries Daniel Meadows and Brian Griffin. Parr and Meadows collaborated on various projects, including working at Butlin's as roving photographers. They were part of a new wave of documentary photographers.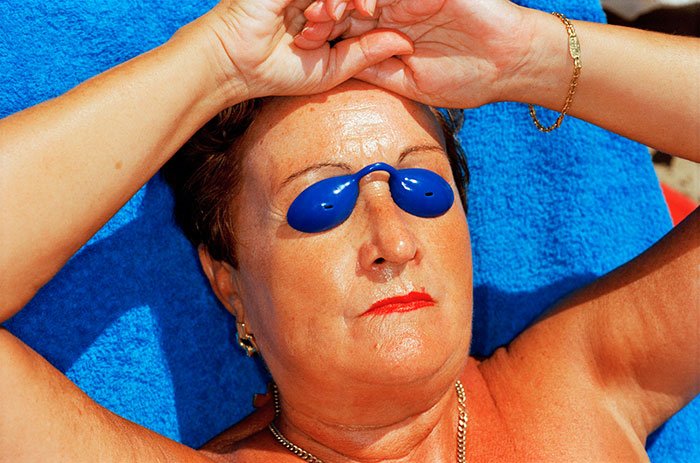 It was in black-and-white, for its nostalgic nature and for it being appropriate to his celebratory look at this past activity.  Critic Sean O'Hagan, writing in The Guardian, said "It's easy to forget how quietly observational Parr was as a black-and-white photographer."
While Parr's first publications, "Bad Weather", published in 1982 by Zwemmer with an Arts Council subsidy, "Calderdale Photographs" (1984) and "A Fair Day: Photographs from the West Coast of Ireland" (1984), all featured photographs from mostly northern England, and Ireland, in black-and-white. He used a Leica M3 with a 35 mm lens for most of his B&W work; although for "Bad Weather" he quickly switched to an underwater camera with a flashgun.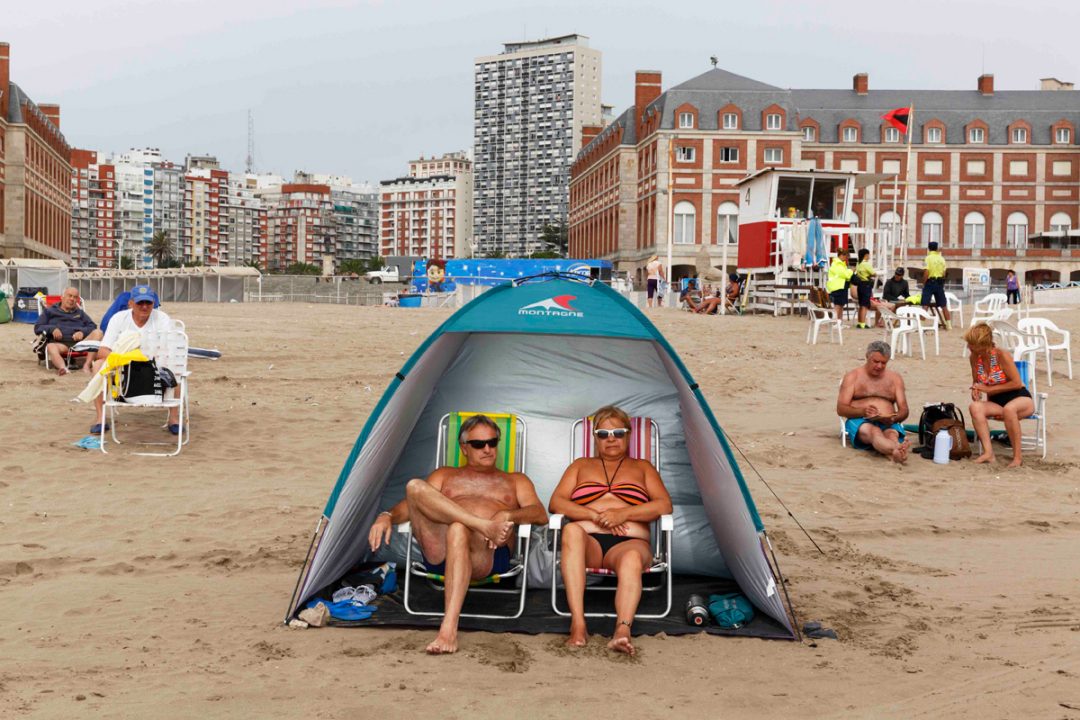 It is difficult from a perspective of almost a quarter of a century to underestimate sic the significance of "The Last Resort". For both, it represented a seismic change in the basic mode of photographic expression, from monochrome to color.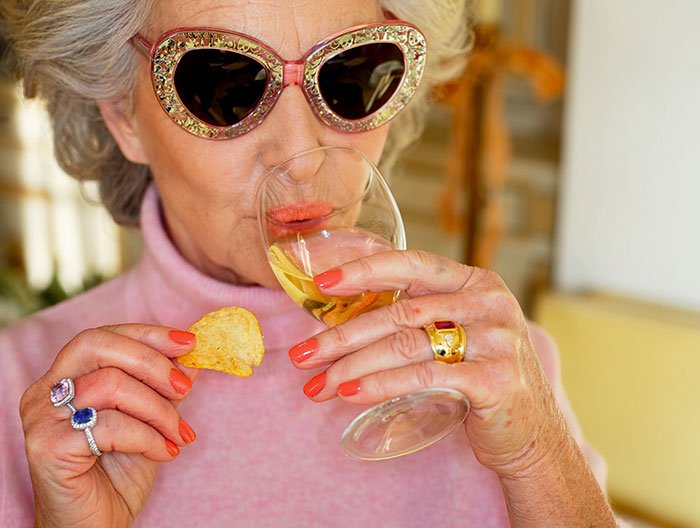 In 1985 Parr completed a commission for the Documentary Photography Archive in Manchester to photograph people at supermarkets in Salforde. He and his wife moved to Bristol in 1987, where they still live. He photographed middle-class activities such as shopping, dinner parties and school open days. But his book "One Day Trip" (1989) featured photographs taken when he accompanied people on a booze cruise to France, a commission from "Mission Photographique Transmanche".
Mass tourism, Small World (1987–1994)
Between 1987 and 1994 Parr travelled internationally to make his next major series, a critique of mass tourism,n published as Small World in 1995. He was visiting professor of photography at the University of Art and Design in Helsinki between 1990 and 1992. Parr joined Magnum Photos as an associate member in 1988. The vote on his inclusion as a full member in 1994 was divisive. But  Parr achieved the necessary two-thirds majority by one vote!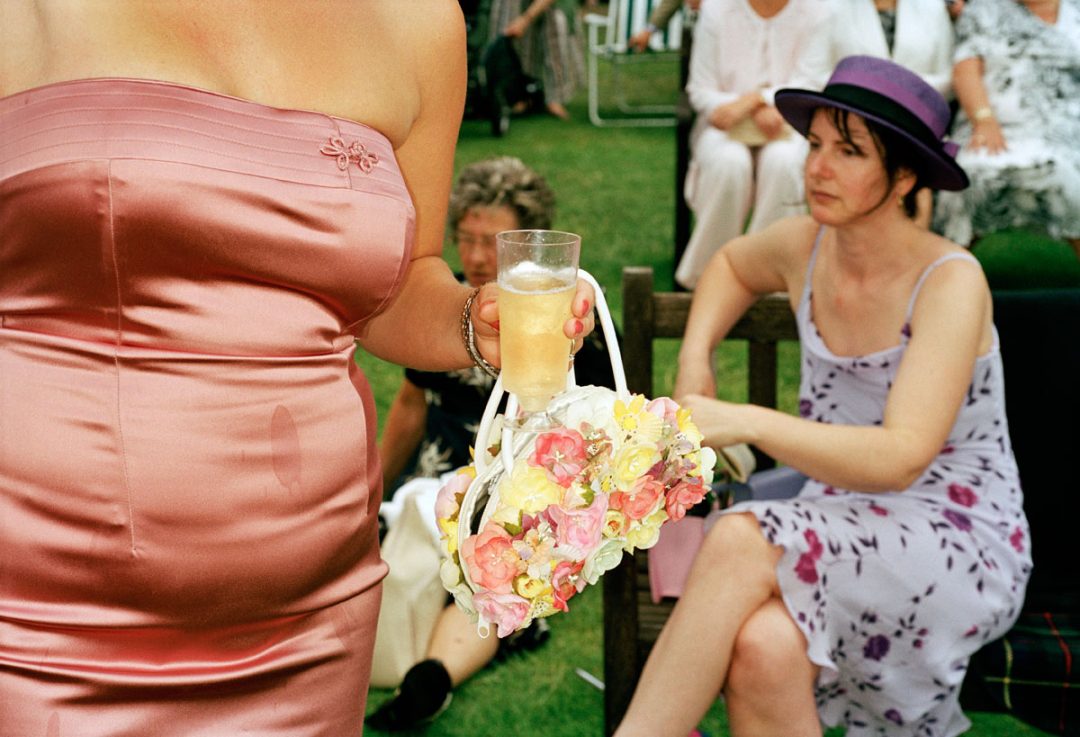 Global consumerism, Common Sense (1995–1999)
Between 1995 and 1999 Parr made the series Common Sense about global consumerism. Common Sense was an exhibition of 350 prints, and a book published in 1999 with 158 images. The photographs were taken with 35 mm ultra-saturated film for its vivid, heightened colors.
Photobooks Collector
Parr is a collector and critic of photo books. His collaboration with the critic Gerry Badger, The Photo book: A History (in three volumes) covers more than 1,000 examples of photo books from the 19th century through to the present day. The first two volumes took eight years to complete. Tate Modern's retrospective exhibition of Daido Moriyama in London included many Moriyama books loaned from Parr displayed in vitrines.  Find Mamiya 7II
or Find Leica M3