Was the Ad Industry Always BS…?
Nostalgia is a huge driver in the field of photography. Uhhh,…NOT. Originally, we just took pictures to remember stuff. People stuff, travel stuff,..or just stuff stuff. Most would think I'm somehow enamored with the cameras. Kind of like a Steam Punk aficionado. In fact, I just shoot film because it looks better, and forces me to give some thought to what I'm doing.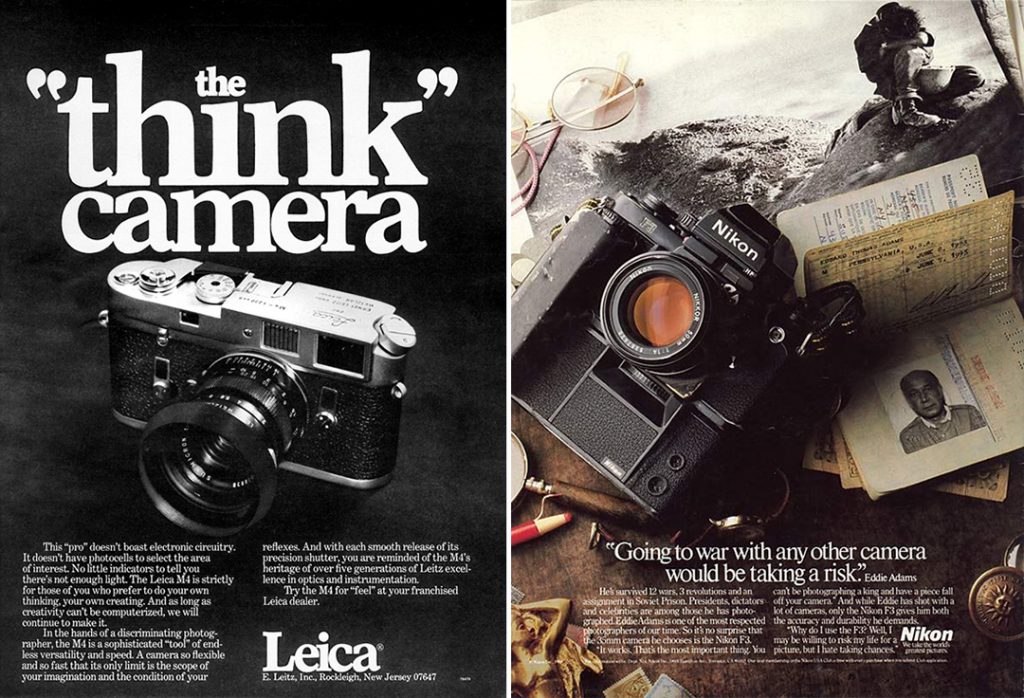 Madmen Do Lie
However, looking at the original advertising of analogue cameras, which the majority of the populace view as arcane, is really enlightening. From the early black-and-white TV ads, (there was no 'color' TV yet), to the over saturated commercials and print ads from the 1990s, we learn that ads sometimes do lie. I guess nothing has changed. But even I have to admit,…they're a hoot.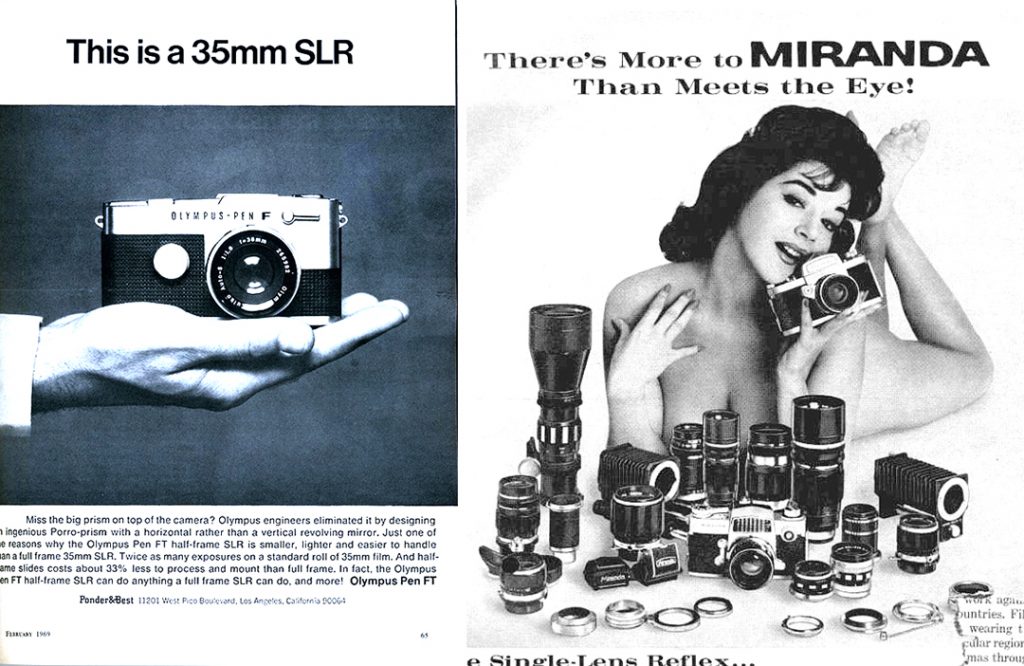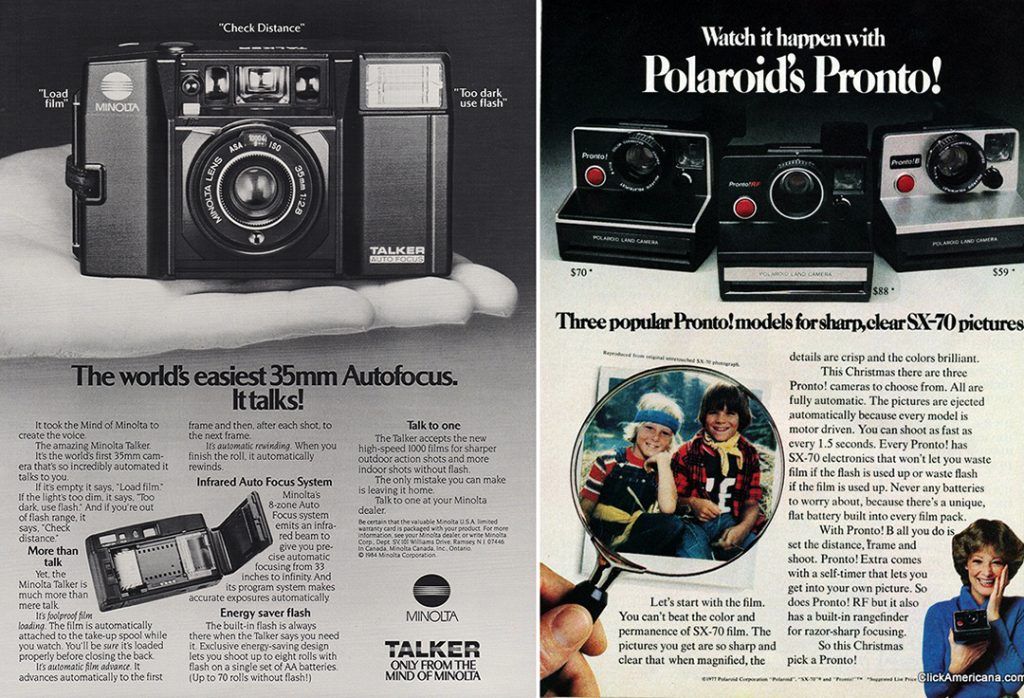 Film cameras,…especially large and medium format machines demand a certain amount of respect. It's about respecting the workflow and respecting the history behind that workflow. Like studying Ansel Adam's "The Print". Maybe you don't use film, but all his basic precepts on tonal gradations, etc., still apply. Even with film, just taking into account how you physically use the tool has enormous effect on the outcome. Using a TLR Rolleiflex will alter that outcome if that same photographer switches to a 4×5 camera. Or even a digital camera.
The Era of the Kodak Behemoth
While it's hard to look back at these ads and keep a straight face, they are part of that rich history that stretches back to glass plates and overly cumbersome cameras. I guess my favorite is still the Nikon F3
ad. But even the soon to be released Kodak Ektachrome film produces a dreamy 1980's tone that no amount of software manipulation will ever achieve. So, while the claims and copy seem kind of goofy to a modern day "selfie" man, it is the history of every photographer. Yes, even the Minolta 'talking camera'. And you thought you were so special, Siri.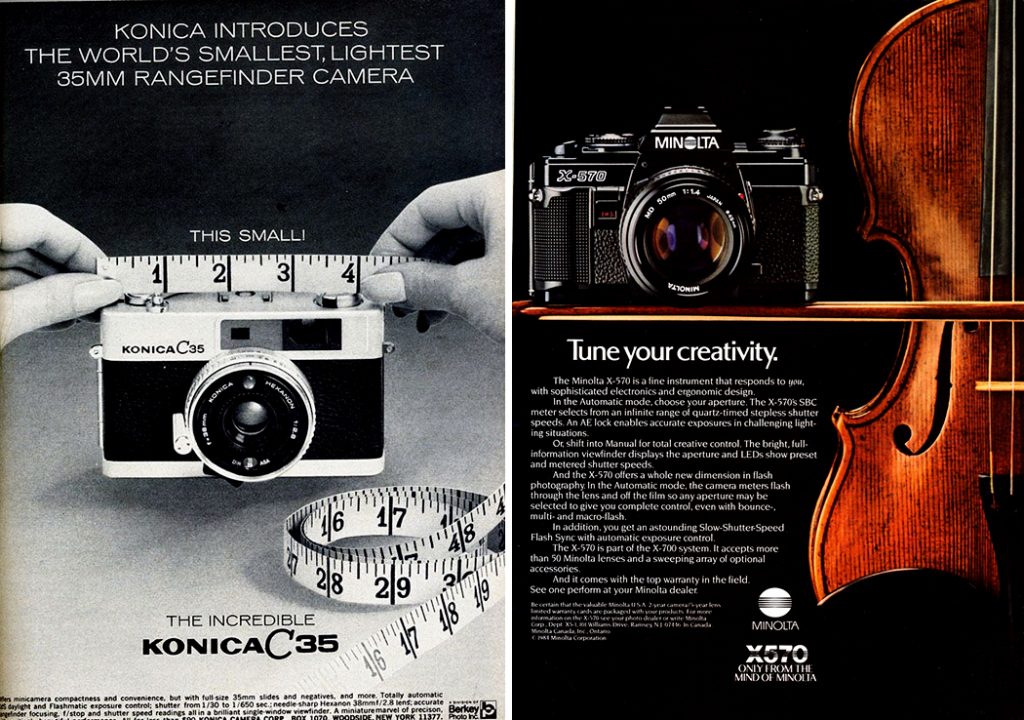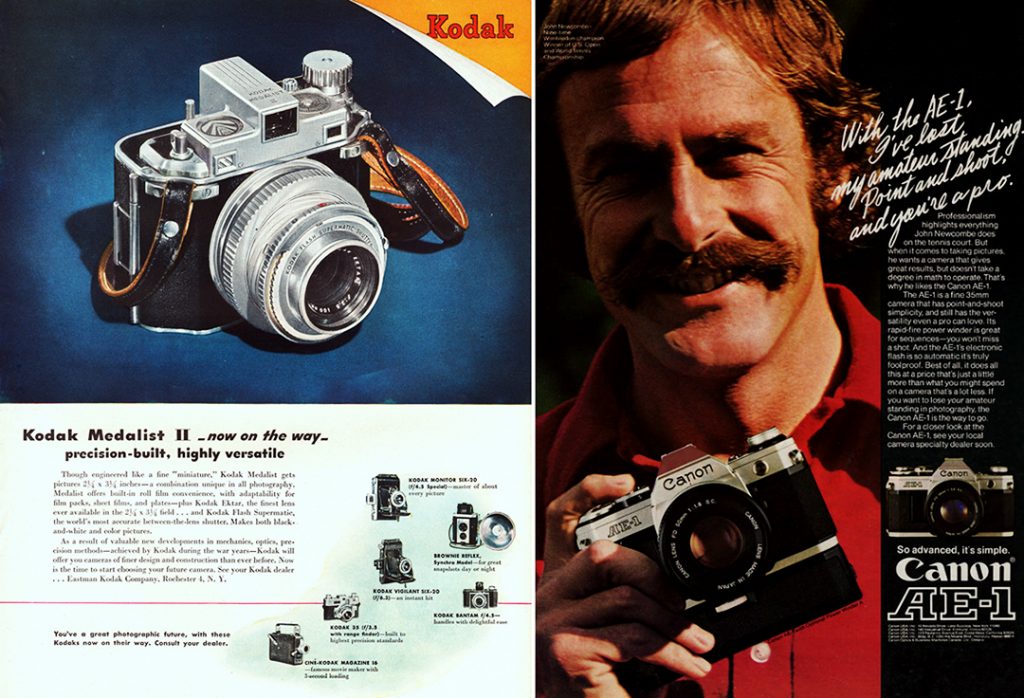 To the true alchemists of analogue, the aesthetic of film photography is a fair bit sexier than digital. Some may disagree, but that's what makes the world go round. And so we wax nostalgic for the 'Era of the Kodak Behemoth'.