Leica M10-P Safari Edition
Holy Cow!! Between the fairly new Leica M10-P 'Safari' and the simultaneously released Leica Summicron-M 50 f/2 matching premium lens, (mostly sold out), this camera and lens is actually now selling for more than when released! What is this? Apple stock? I understand Leica is generally considered a good "investment", and they tend to hold their value and lose less value after bought. But increase in value while still in the box?
Collectible on Release?
Oh, well. Maybe that they are only releasing 1500 worldwide makes it a sort of collectible. However,…it is a "digital" camera. So, I guess we have now entered the world of collecting digital cameras. So, keep that Nikon D1 safely stored. A 2.75MP sensor will probably be a curiosity bound for museums sooner or later.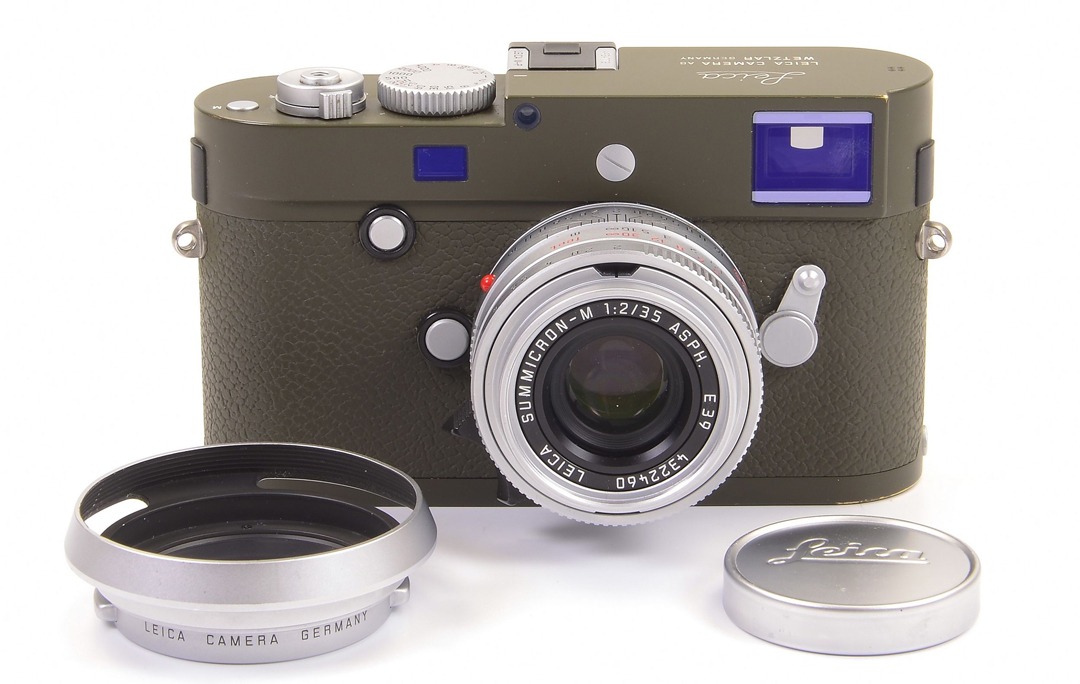 Safari Summicron-M 50 f/2
Sold out! Good luck finding one. Although I'm not sure why you would put an olive colored lens on a regular ol' Leica M10-P. It makes more sense as a package deal. Even the body is escalating in price as we speak. Amazing for any digital technology. It usually plunges,…and quite quickly. But in this case, whether you buy one from the Leica Store or Ebay
, prices are becoming stratospheric. Like hitting the jackpot while trading pork bellies.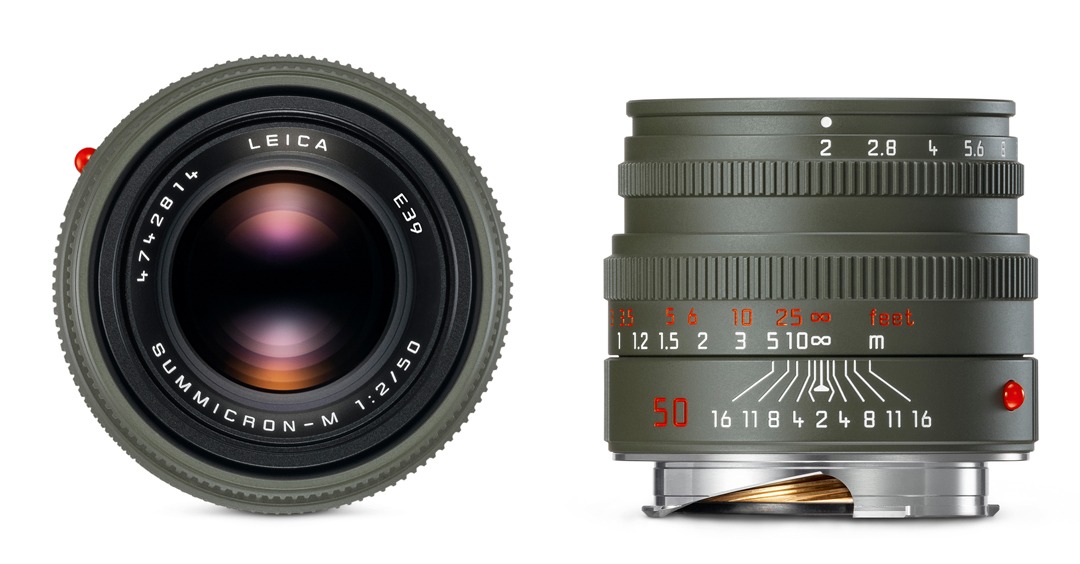 The Skinny
The first Leica cameras with this high-quality enamel finish in olive green were originally designed and constructed for military use in the field. What began in 1960 with the Leica M1 "Olive" manufactured for the German armed forces went on to become a story of legends in the camera world. While the subsequent olive green M3 and M4 cameras were manufactured exclusively for military use, 1977 saw the appearance of the olive green Leica R3 'Safari' camera in response to increasing demand from private customers.
This special edition was followed by a series of popular successors: the M6 TTL 'Safari' in 2000, the M8.2 'Safari' in 2008 and, in 2015, the M-P (Typ 240) 'Safari'. The Leica M10-P Edition 'Safari' camera and the Leica Summicron-M 50 f/2 Edition 'Safari' premium lens, both finished in olive green enamel, represent a perfect symbiosis of functionality, legacy, and design. All visible metallic components of the camera and lens are elaborately machined from solid brass. The premium baked enamel finish in olive green makes the camera and lens resistant to handling blemishes and scratches and provides enduring protection against external influences such as chemicals and UV light.
Limited to 1,500 Cameras
Finished in olive green enamel, the Leica M10-P Safari Edition digital rangefinder camera will be limited to 1,500 units worldwide.
The Leica 50mm f/2 Summicron-M Safari Edition lens will be limited to 500 units worldwide.
A User?
Well, that's not for me to say. I would guess most professionals would just opt for a regular old Leica, film or digital. While I suspect most consumers of this camera would be 'collectors',….it is a 'perfectly usable' camera. Of course, that's like saying a Rolex is a 'perfectly usable' watch. Yes,…it is.