Leica Sofort
goes Instant. Yep,…an Instax film Leica. I put off this review because I was actually waiting to see one in person. But even my friends over at B + H have told me mid-November,… at best. So, ok, time to admit it. Leica has gone mainstream. While they still make excellent cameras and lenses, the days of the 40 year apprenticed employees sitting at benches going over every detail of what were really almost "hand-made" cameras are gone. Computers and assembly lines are the norm. And the Sofort proves it. This is not a bad thing, nor is it an insult in any way. I guess the Sofort is going head to head with the Fuji Instax 90 Neo Classic.
Leica Goes Instant and Challenges the Big Players
Actually, if anyone remembers the Z2X Leicas, it was a direction instituted by Leica way before digital. So, progress is not to be faulted. From what I can tell, this is a high powered Fuji Instax Neo 90 that's better built, with better lens, and way more shooting options. So Leica is to be applauded.
But to be clear, it ain't no M6. But it's still awesome. And Fuji is just happy to be selling more film. The more, the merrier. Maybe Canon and Nikon will jump on board soon. You never know.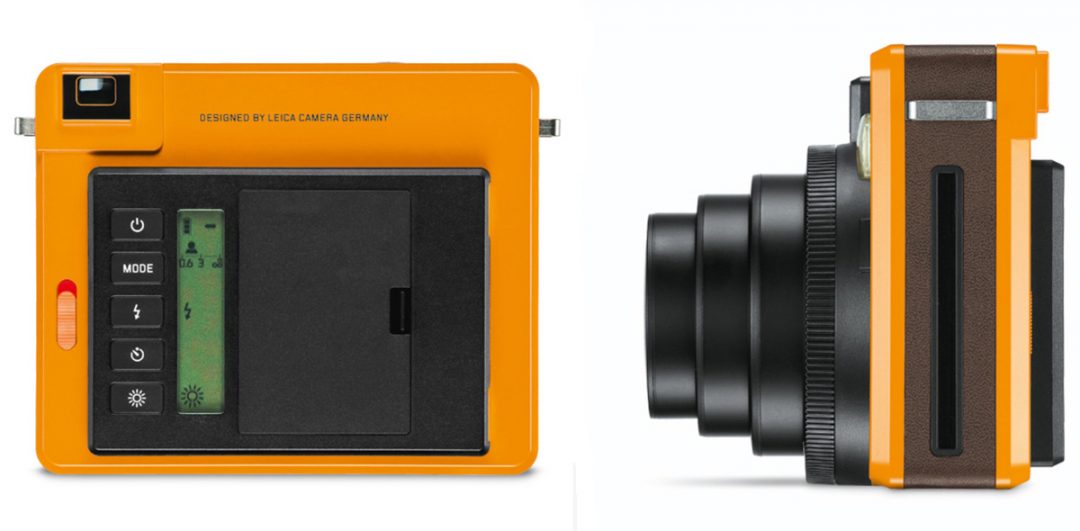 Either way, Leica has always been a pioneer, and Leica goes Instant is proof. The Sofort is just that. I'm told it has Leica quality and feel in an instant camera. It puts out both color and monochrome, and has a very well thought out warm white border.  The 60mm lens is equivalent to a 34mm in 35mm camera terms, and a 3 zone manual focus selector.
Wide Range Shutter
The optical viewfinder is .37x with both spot and macro parallax compensation for accurate composition. But it is usable by novices with all its Auto-Modes. It focuses down to about 11.8″, which is pretty Macro. Not "insect" macro, but good enough for most things. The shutter speed is 1/8 second to1/400 second, and the built in flash is suppose to be using a few computerized balancing tricks to make it more "natural". A first for an instant camera.
Its  exposure compensation controls can be set to -0.7 or +0.7 EV,… quite a lot for an instant camera. The self timer can be set at 2 or 10 seconds. I assume the 2 is to prevent camera shake on a tripod. It does have the standard 1/4-20 threaded base. It runs on a rechargeable Li-ion battery pack that can actually take about 100 pics before recharge.
Colors,…Ehh
It comes in 3 colors,…White, Mint Green and Orange. I would have added Black, but that's just the traditionalist in me. It also has shooting modes for the "programmable" crowd,…Automatic, Self-Portrait, People, Action, Bulb, Macro, Self-Timer, and Double Exposure. The aperture of the lens is f/12.7. That seems a bit small to me, but same as Fuji. Larger formats use smaller apertures anyway. That's normal, and I'm sure Leica applied it to the minimum DOF that would be required. There is also very cool cases, (in Brown and Black),  and an Instax photo album available. Guess they thought of everything.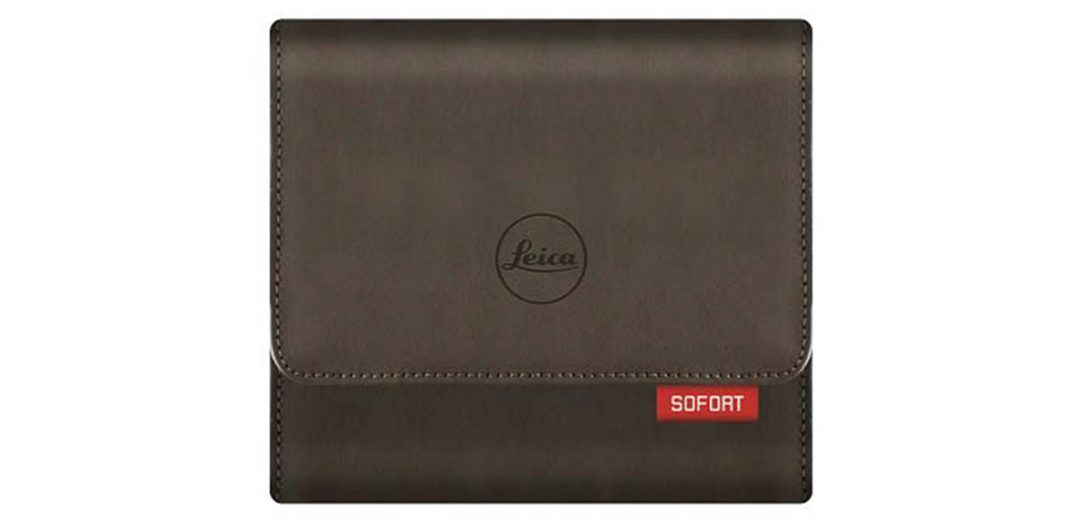 Good on Paper
It seems like a very cool camera, and I can't remember Leica ever letting me down, other than with some of the "Panasonic" digital Point & Shoots.  Specs are VERY close to a Fuji Neo 90. I'm hoping it's not just a re-badged version. Either I'm paying for a red dot or  it will smoke my Fuji Neo 90. We'll see. Looks good on paper. And, after all, Leica goes Instant! So now we have Fuji, Mint, Lomography and Leica for Instax film. Anyone else like to join the party?