Juergen Teller
I know we are a film photography site and I wrote an article some time ago about Juergen Teller. I mentioned that he had been seen about sporting a Canon 5D
and 35mm
lens. However, while most of his work has been done with film,… artists don't remain stagnant. What paths they take are of their own choosing. Does his digital vs. film work look different? Yes, it does. Not better, not worse,…just 'different'. People that question me about the "why" that would be so, in general, (not particularly in reference to Mr. Teller), I always answer the same; no clue. I'm not very technical. How about because pixels are square and uniformly sized and film emulsion is roundish, amorphous and organic, and the human eye can discern more than we give it credit for? Maybe. But it doesn't matter. You pick your poison, and live with it. I've heard the complainers about his metamorphosis to digital. Just like Terry Richardson. But these are artists, (and businessmen), who must follow their own paths. Not mine, not yours. I sometimes don't 'get' Wolfgang Tillman's work. The guy's all over the place. But that doesn't mean I don't recognize his work as valid.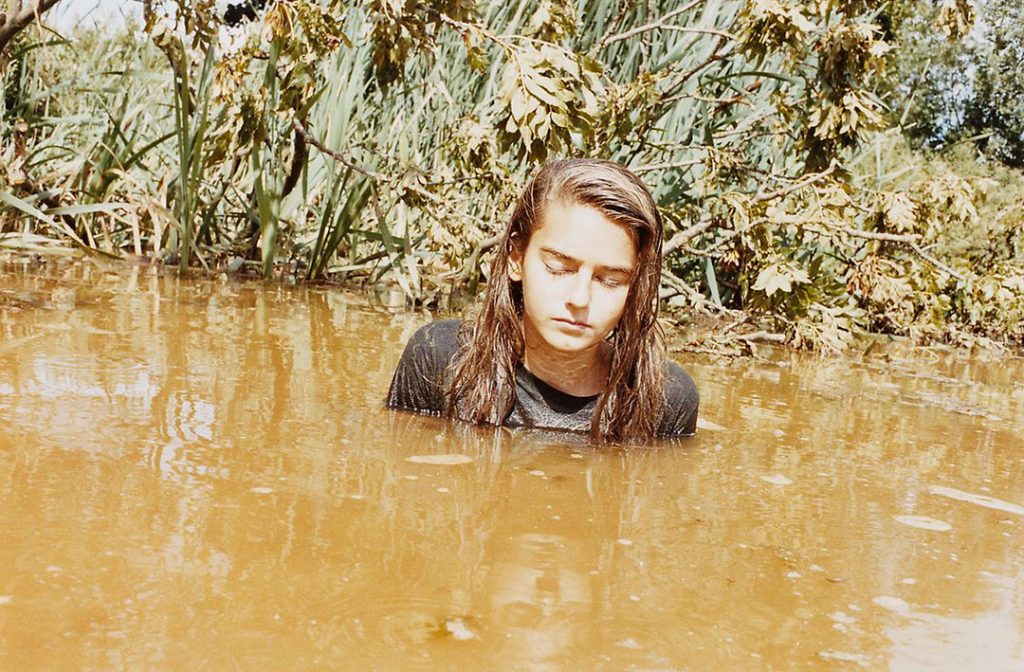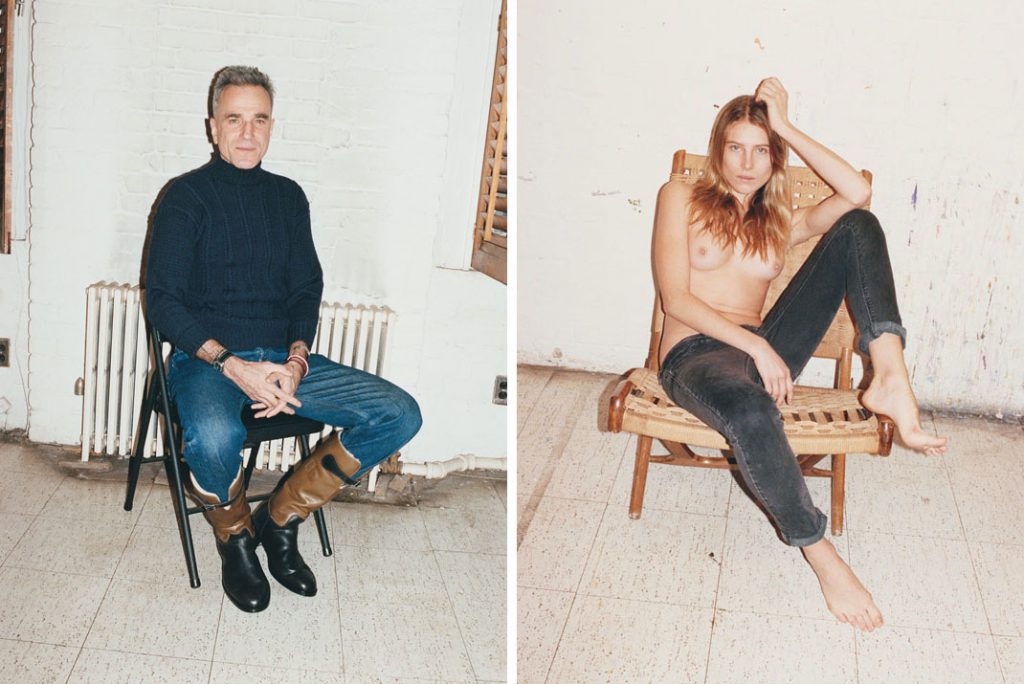 From Germany to London
He was born in 1964 in Germany. After his photographic studies at the Bayerische Staatlehranstalt für Photographie, he sold his belongings and moved to London. Since then, his fashion photographs have been featured in The Face, Vogue, Another Magazine, Index, i-D, among others. Plus he's photographed some of the most influential players in the music and fashion industries, including Kurt Cobain, Björk, Yves Saint Laurent, Vivienne Westwood, Sofia Coppola and of course, Kate Moss.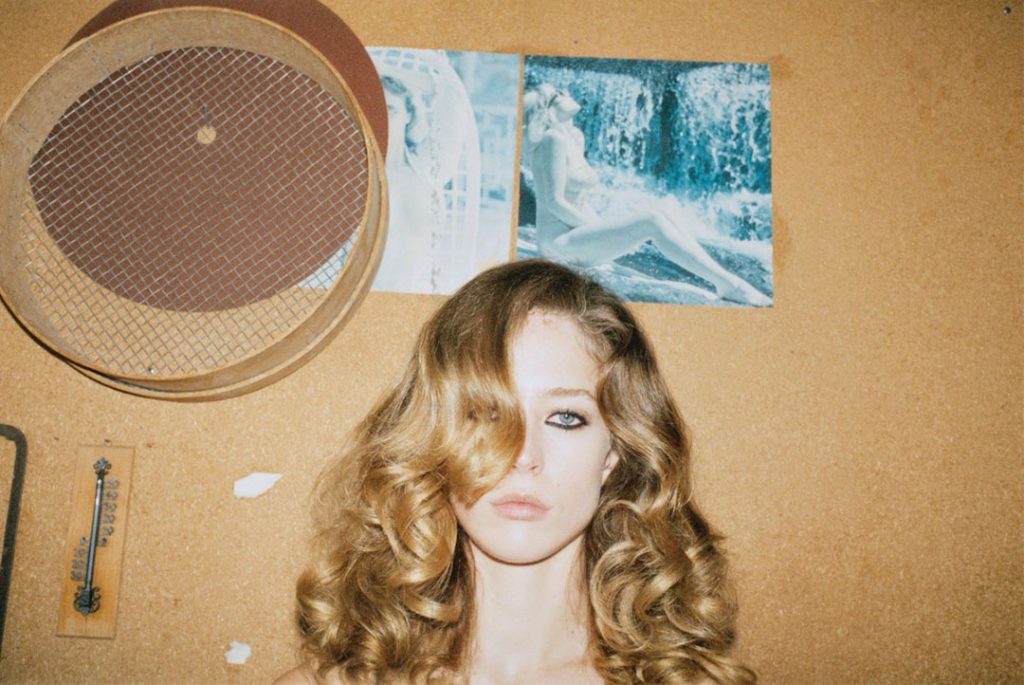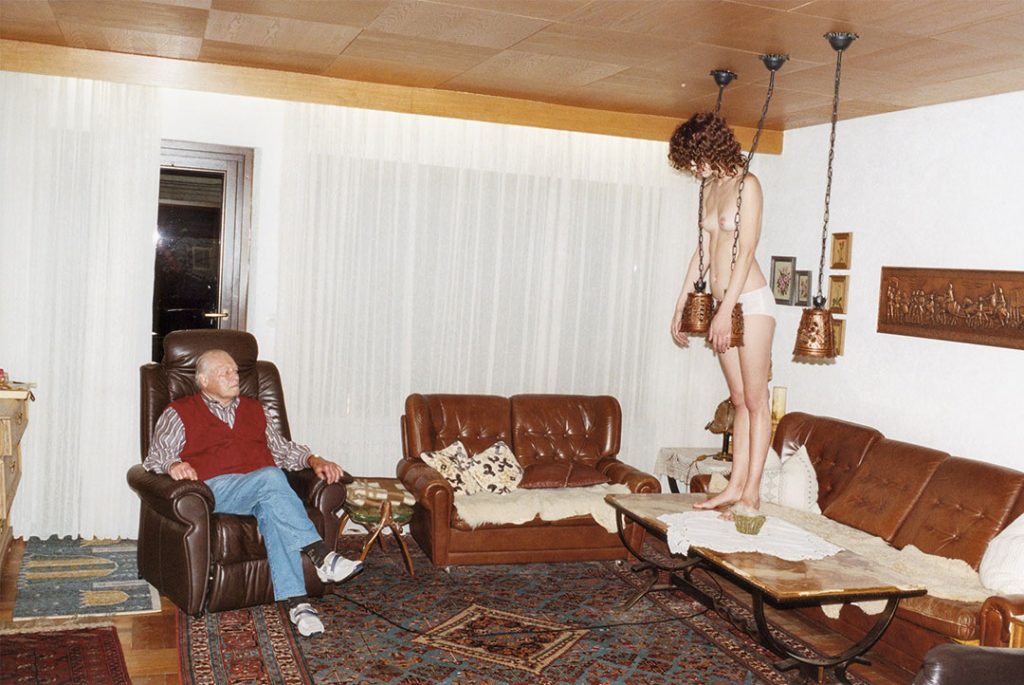 Whether you shoot with film or digitally, I advise you study his very unique lighting and composition in his books. While most people may put him in a little box of "fashion photographer", in fact he has done everything from food to art.While he did mostly use a Contax G2, he did also likes Olympus 'OM' cameras and the Leica M6. His use of onboard flash, (especially the unique lighting of the Contax TLA-200), gave his photos that overexposed and golden wash effect that became his signature style. And you either loved it or hated it. But it was his.
Film Photography Site Showing Digital?
Is he still using digital these days? I hear many anecdotal stories about his "returning to film", but I just chalk it up to people with an agenda. (and wet dream) But, it's not important. His work is still spontaneous, honest and artistic. The great thing about his photographs is his personal connection to the sitters and un-staged, almost disorganized look to his images,…yet still flawless in their execution.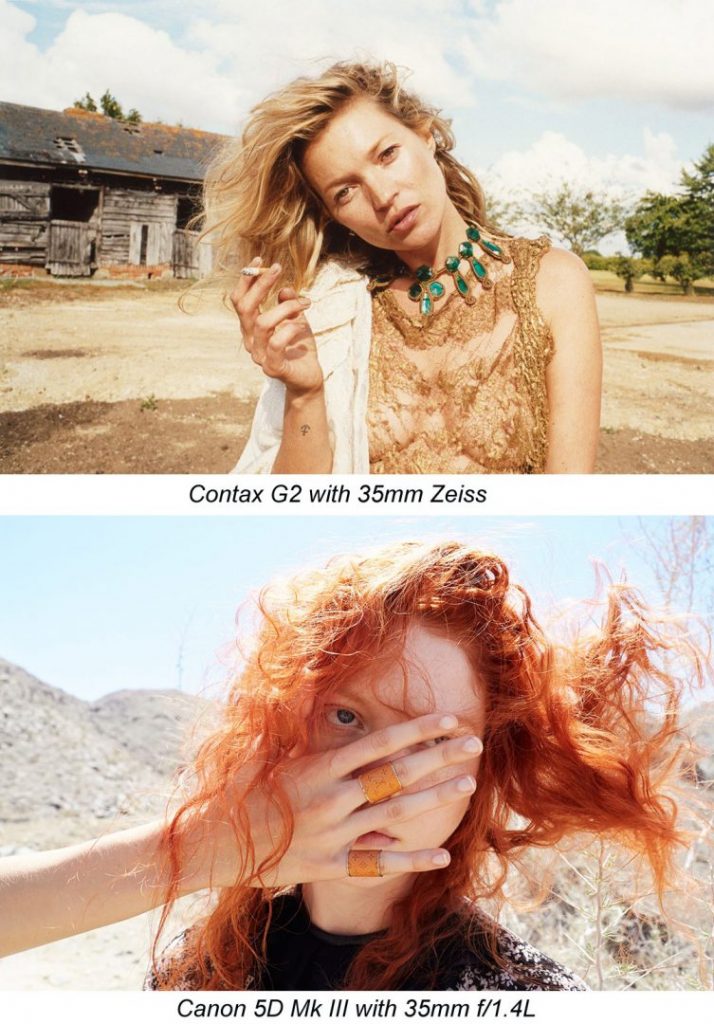 Get the Books!
I advise buying at least one book for your collection just for the lighting examples, if nothing else. I'm unsure how many there are, but my favorites are; "Juergen Teller: Marc Jacobs Advertising 1998-2009", "Deste Fashion Collection" and probably "Ohne Titel: A Collaboration between Juergen Teller, Cindy Sherman". (if you can find it) I guess I should also mention "Go Sees"
. If you can find a first edition, consider yourself officially in 'Fat City'. Check out his website link below.